Origin Investments Review 2023: Features, Pros, and Cons
Origin Investments is a private equity real estate platform that provides investors access to real estate deals to build wealth.

Reviewed By

Vanja Petrovic

Many or all of the products featured on this page are from our sponsors who compensate us. This may influence which products we write about and where and how the product appears on a page. However, this does not influence our evaluations. Our opinions are our own. Here is a list of our partners and here is how we make money.
---
The information provided on this page is for educational purposes only. The Modest Wallet is a financial publisher that does not offer any personal financial advice or advocate the purchase or sale of any security or investment for any specific individual.
If you want to own real estate but don't fancy being a landlord, investing through online crowdfunding platforms can be a great alternative. These platforms can help you streamline your real estate investment process to generate a passive income cash flow.
Real estate also makes for an excellent investment. It has performed very well historically and generated superior returns for decades. So if you want to create long-term wealth and diversify your investment portfolio, real estate is an asset class you should not neglect.
This Origin Investments review will dive deeper into its available features, how the platform works, and its pros and cons. We will also look at the fees, customer service, and who should invest on the platform.

on Origin Investments' website
Quick Summary: Origin Investments is a private equity real estate platform offering accredited investors access to real estate deals to build wealth. Since launching in 2007, Origin Investments have executed more than $2.6 billion in real estate transactions.
Promotion: None
Pros:
Multiple investment opportunities

Solid track record of deals

Transparent performance record

Invested management team

Good customer support
Cons:
Accredited investors only

High minimum investment

Limited liquidity
What Is Origin Investments?
Origin Investments is a real estate investment firm that provides accredited investors with private real estate investment options in fast-growing cities across the country. In recent years, the company got into real estate crowdfunding by offering real estate investment funds to its investors. The company focuses on acquiring multifamily residential real estate without a broker to save on commissions and build and protect their investors' wealth.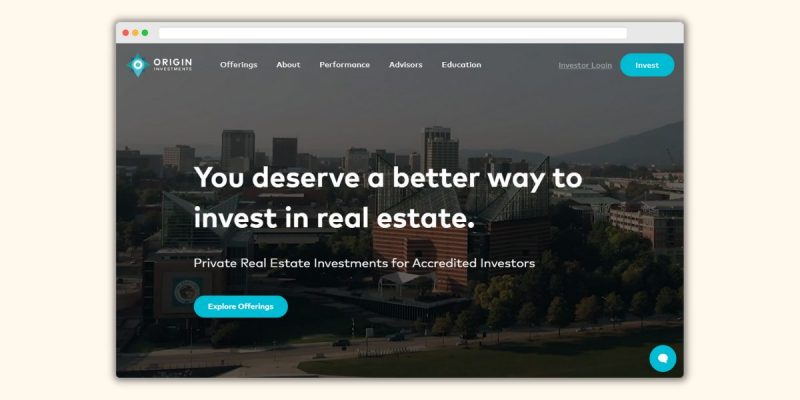 How Does Origin Investments Work?
On its platform, accredited investors can currently invest in two funds, a third one will launch later in 2021. These funds bundle multiple real estate properties together into a portfolio and allow investors to buy shares of these funds, making them similar to REITs although operating as LLCs. Once you are invested, you will receive distributions according to your investment ratio.
How to Open an Origin Investments Account
To register for an account, click on the invest button on the website's top right corner and enter your name, e-mail address, and phone number. You are also required to select your investor type and the offerings that interest you. Once you submit the form, an Origin Investments team member will reach out to you and guide you through the entire process.
Keep in mind that only accredited investors can invest on the platform. To qualify as an individual, you must meet one of the following two criteria:
$200,000 in annual income per year for the last two years ($300,000 with a spouse)
$1 million in net worth excluding your primary residence
Origin Investments Features
Origin Investments doesn't have many bells and whistles when it comes to features. However, they provide what investors need: multiple investment options, a reinvestment plan, an investor dashboard and app, as well as, educational resources.
| | |
| --- | --- |
| Minimum Investment | $50,000 |
| Account Fees | 1.25% per year and 2% setup fee if you invest less than $250,000 |
| Time Commitment | 5 years plus |
| Offering Types | Equity and preferred equity |
| Property Types | Residential and commercial |
| Advertised Returns | 24% average gross IRR |
| Regions Served | Atlanta, Austin, Charlotte, Dallas, Denver, Jacksonville, Las Vegas, Nashville, Orlando, Phoenix, Raleigh, Salt Lake City, San Antonio and Tampa |
| Secondary Market | |
| Accreditation Required | |
| Self-Directed IRA | |
| 1031 Exchange | |
| Support | Phone (+1 800 628-8008) and Email |
Accredited Investors Only
Origin Investments' offerings are only available to accredited investors. An Origin team member will verify the status before you commit to any investment. Accredited Investors are typically high net worth individuals who have to accomplish specific criteria mentioned above to qualify as accredited.
Alternatively, banks, insurance companies, and registered or small business investment companies can invest. Employee benefit plans, trusts, charitable organizations, and partnerships also count as accredited investors.
Growth Fund
Later in 2021, Origin Investments will launch its Growth Fund IV. The Growth Funds are one of their core offerings and have brought in excellent returns. They aim to acquire value-adding multifamily, industrial, and office properties in high-growth markets across the United States. The co-founders David Scherer and Michael Episcope also invest millions of dollars alongside accredited investors.
The fund targets smaller transactions of $10 to $40 million as there is limited competition and abundant inefficiencies. The reason is that these assets usually require too much equity for smaller players and aren't interesting enough for large institutional owners. However, the minimum investments for their Growth Funds range from $100,000 to a staggering $500,000.
IncomePlus Fund
Origin Investments' IncomePlus Fund is an open-ended private fund targeting equity and debt multifamily properties in 14 fast-growing cities. The company looks for projects that deliver a stable, passive income cash flow and have appreciation potential. The targeted net annualized return ranges between 9% and 11%, while the distribution yield stands at 6%. However, your current minimum investment is $100,000.
Multifamily Credit Fund
With the company's Multifamily Credit Fund, you invest in stable, high-yield real estate debt investments with a REIT structure. This exclusive investment is only available for qualified purchasers. It invests in conservatively leveraged Freddie Mac Bonds backed by geographically diversified multifamily loans. The fund only bids on the B-Piece tranche of Freddie Mac K-Deal and SBL bonds and targets a 6% to 8% net distribution yield, which is substantially more than what traditional fixed-income investments offer. The holding period for this investment is seven years and your minimum investment is $100,000.
Distribution Reinvestment Plan (DRIP)
When it comes to distributions, investors can choose between mailed cash or depositions to their bank accounts. However, the third option is what long-term investors are often looking for: a dividend reinvestment plan (DRIP) which automatically reinvests distributions to grow their nest egg for the future. Luckily, Origin Investments offers you to enroll in their DRIP and reinvest back into your chosen fund.
Mobile App
Origin Investments also provides a mobile app for both iOS and Android users. The apps offer access to the same features as the web version. So there is no built-in limitation in using the app like there is with other financial platforms. Moreover, the website has been optimized for mobile, meaning that you don't have to use an app if you don't want to.
Investor Dashboard
You have 24/7 online access to your investor dashboard if you want to know more about your investments. You will find all the information and stats you need in your investor account, including performance, cash flows, historical returns, fund details, and more.
Past Performance
Origin Investments transparently provides performance data on its funds. The data speaks for itself, showing an average gross internal rate of return (IRR) of 24%. Plus, the company hasn't realized any losses so far.
Their Growth Fund I generated an IRR of 28.1% (From Feb 2011 – Jul 2017), Growth Fund II realized an IRR of 20.0% (From Jun 2013 – Oct 2021), and Growth Fund III has 12.7% (from Jul 2016 – Oct 2021). Looking at the realized deals within these funds, it is apparent that only a handful of deals had an IRR lower than 25%, with only one in the single digits. These numbers show that Origin Investments' offerings have strong profitability.
Educational Resources
Origin Investments also aims to educate their investors about real estate investing. Their Origin Insights newsletter page features a ton of blog articles on various topics related to their niche. Readers can filter for articles that are recent, popular, or feature industry news. In addition, readers can select content that covers the basics of real estate investing, requires advanced knowledge, or is relevant for advisors.
Origin Investments Pricing and Fees
The fee structure can vary depending on the fund you invest in. Origin Investments charges an annual asset management fee of 1.25% based on net asset value and a one-time, 2% setup fee if you invest less than $250,000. On top of that, Origin charges a variable performance fee. However, the performance fee is only triggered if the returns reach a certain threshold and only a portion of the returns above that threshold is paid to the company.
Currently, the company charges a 10% performance fee after reaching the 6% minimum profit threshold for its IncomePlus Fund. For the QOZ Fund, it's a 15% performance fee after reaching 7%.
Nonetheless, prepare to pay additional fees, such as an acquisition fee depending on the particular fund.
Origin Investments Security
Origin Investments takes the security and privacy of its customers and their data very seriously, according to their website.
When it comes to cyber security and data redundancy, all their components use industry standards such as SSL connections, SSH encryption, and Amazon Web Services. Moreover, their staff is trained to maintain and improve its platform continuously. At the same time, Origin constantly audits and monitors its systems to maintain integrity. They also use third-party firms to ensure a secure user experience.
Origin Investments Customer Service
Once you have registered for an Origin account, you get access to an investor relations associate. This representative serves as your primary point of contact and answers all your questions. When you are logged into the portal, you will get a link to their e-mail address.
However, you can also contact Origin Investments' regional offices via phone or use their e-mail and contact form to get in touch with the investor relations team.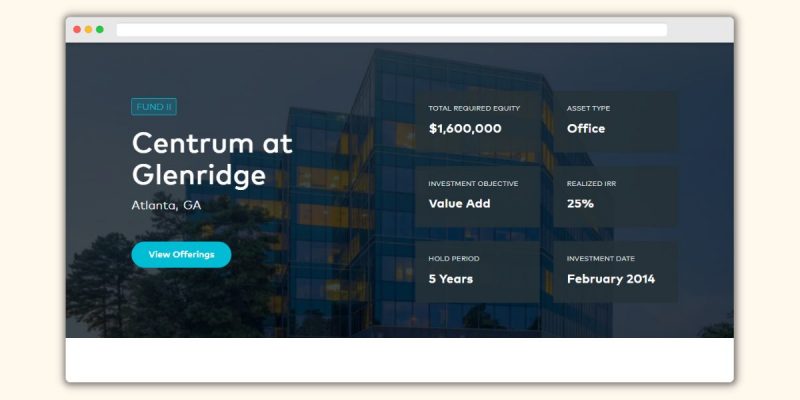 Origin Investments Pros
Multiple investment options in fast-growing markets
A Dividend Reinvestment Plan
Extensive education section
Strong performance record for over a decade
Founders invested $60+ million themselves in Origin Funds
Multifamily real estate is considered a relatively safe investment
Origin receives a share of profits only if a certain profitability is achieved
Investors get a personal contact to lean on for support
Origin Investments Cons
Highly illiquid investments due to fund structure
High investment minimums of $100,000 and more
Only accredited investors can invest
Diversification across real estate types is low
Origin Investments Alternatives
Origin Investments only offers services tailored to accredited investors. Therefore, you might want to check out similar crowdfunding platforms or companies that allow non-accredited investors to invest. Find two alternatives below:
Fundrise
If you aren't an accredited investor but want to invest in real estate portfolios, you should consider Fundrise. On this crowdfunding platform, all investors can participate in real estate investing. Moreover, the entry-level Starter Portfolio has a minimum investment of just $10. Even their other account levels require less than the $100,000 Origin is asking for.
With Fundrise, investors also invest in commercial and residential real estate instead of multifamily properties. Moreover, Fundrise only charges investors an annual 0.15% advisory fee and 0.85% annual asset management fee. Besides, investors don't pay a performance or acquisition fee. Read our full Fundrise review to learn more.
CrowdStreet
Another alternative is CrowdStreet, which gives investors access to commercial real estate investment opportunities. Investors can back greatly diversified funds, individual deals, or a professionally-managed investment portfolio on this crowdfunding platform.
Also, the minimum investment is only $25,000, which is much less than the minimum investment at Origin Investments. You could invest in different asset classes or diversify your real estate portfolio even further with the remaining difference. A huge benefit is that you don't have to pay any account or asset management fees like on Origin Investments. Read our full CrowdStreet review to learn more.
| | | | |
| --- | --- | --- | --- |
| | | | |
| Our Rating | | | |
| Fees | 1.25% per year and 2% setup fee if you invest less than $250,000 | 0.50% to 2.5% (Funds); Project fees vary | 1.0% per year |
| Account Minimum | $50,000 | $25,000 | $10 |
| Promotion | None | None | Advisory fee waived (*12 months) |
| Highlight | Access to private real estate investments | Access to commercial real estate investment opportunities | Access to private real estate deals |
| Best For | Long term accredited investors | High net-worth individuals | Long term investors |
| | | | |
Who Is Origin Investments Best For?
Currently, Origin Investments is only suitable for seasoned accredited investors who understand the benefits, complexity, and risks of investing in real estate assets. Moreover, only investors with a high net worth will be able to invest with Origin as the minimum investments start at $100,000 and can go as high as $500,000. Still, the returns probably justify these minimums.
Origin Investments Review FAQ
We know that investors want to be informed before investing on a real estate platform. Therefore, we look at the most frequently asked questions and answer them below.
Is Origin Investments Safe to Invest With?
Technically speaking, every investment comes with a certain level of risk. However, Origin Investments is a safe platform to invest with. The co-founders have serious skin in the game themselves. Besides, multifamily properties are considered to be on the safer side of the real estate spectrum. In addition, they spread the risk by diversifying capital across multiple properties.
How Are Origin Investments' Funds Different from REITs?
Origin Investment's funds have an LLC structure that passes tax benefits to their investors. In contrast, if you invest in a REIT, these benefits are captured already on the REIT level. Therefore, every distribution you receive from a REIT will be taxed at your ordinary-income rate. Moreover, Origin only asks for investments after they have found a property. You also pay lower fees as you invest through the platform directly and don't have a middleman to pay to invest your money for you.
Does Origin Investments Offer a Mobile App?
Yes, Origin Investments offers a mobile app for both iOS and Android. The functions are the same as on the web version. Plus, your usability isn't limited when using the app. However, the website is also mobile-optimized, so you aren't required to use their app if you are on the go.
When and How Can You Sell Origin Investments' Funds?
Usually, private crowdfunded real estate investments are illiquid and can't be sold. However, Origin Investments may offer to repurchase shares every quarter. Still, there is no guarantee that they will. To even be eligible, you must hold your investments for at least one year. If Origin repurchases your stake, they will give you 90% back after one year and 100% if you held on to your shares for 5+ years.
What Is Origin Investments' Due Diligence Process?
Origin Investments conducts a thorough five-step due diligence process to acquire suitable properties. First, they hire professionals and develop a marketing plan before performing financial due diligence. From there, they undertake legal and physical due diligence processes. Ultimately, they check environmental aspects as these can create high costs.
Account Minimum: $50,000
Fees: 1.25% per year and 2% setup fee if you invest less than $250,000
Promotion: None
Final Thoughts
Origin Investments has shown that it can perform across multiple real estate cycles. Also, not many crowdfunding platforms can boast of being backed by co-founders with more than $60 million. Moreover, using portfolios instead of standalone deals to diversify capital is an excellent way to reduce risk. And if you invest in their funds, you can benefit from the tax advantages these LLCs provide and reinvest your distributions immediately.
Still, the significant investment minimums and the fact that these deals are very illiquid are aspects that investors must consider and be okay with to invest. What makes it easier is that Origin primarily invests in multifamily residential properties, which don't rely on a single tenant.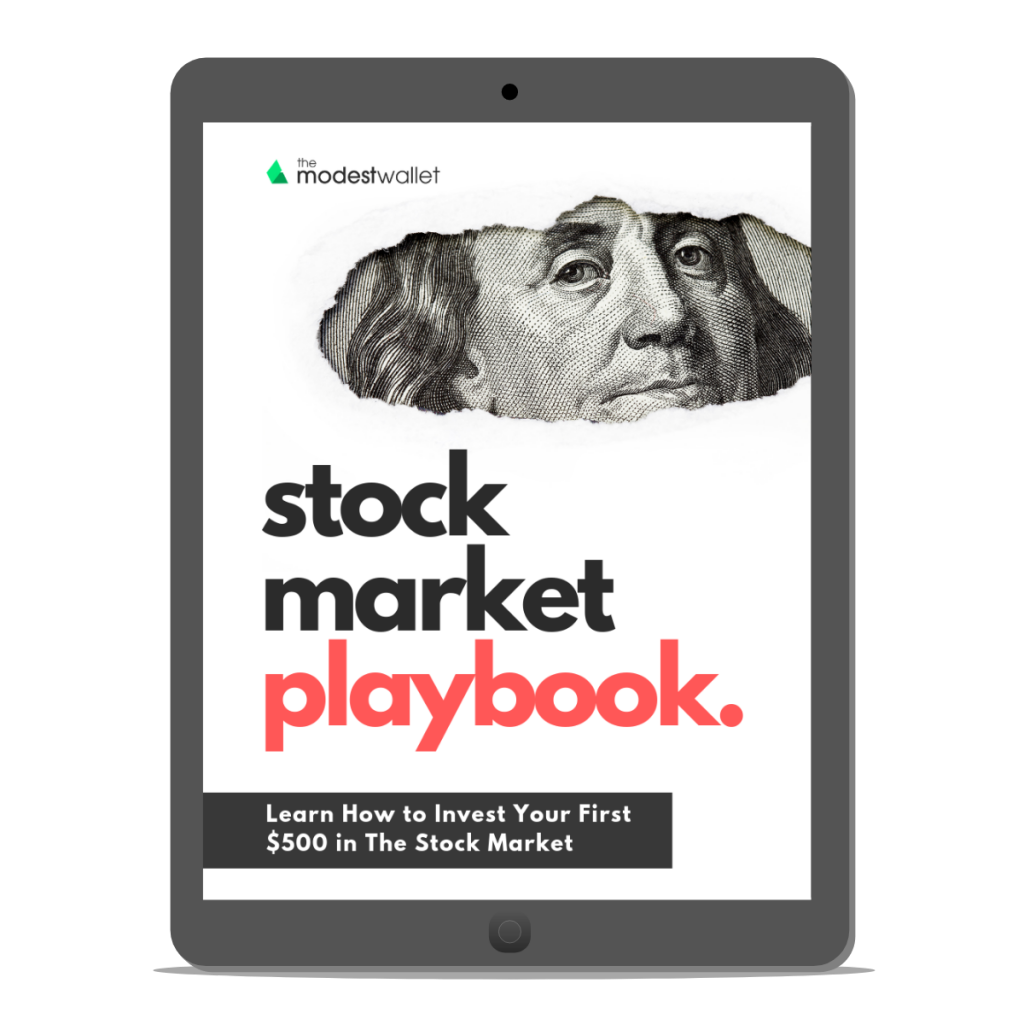 Get our free Stock Market Playbook to learn how to invest your first $500 in the stock market.
Plus our best money tips delivered straight to your inbox.

Carsten is a Freelance Copywriter with a personal interest in money management and investing. Besides taking care of his investments, he loves traveling, reading books, and working out (calisthenics & yoga).