How to Buy Solana (SOL): A Step-by-Step Guide
Many or all of the products featured on this page are from our sponsors who compensate us. This may influence which products we write about and where and how the product appears on a page. However, this does not influence our evaluations. Our opinions are our own. Here is a list of our partners and here is how we make money.
---
The information provided on this page is for educational purposes only. The Modest Wallet is a financial publisher that does not offer any personal financial advice or advocate the purchase or sale of any security or investment for any specific individual.
The blockchain Solana and its cryptocurrency, SOL, saw a meteoric rise in 2021. Fans referred to the summer months as Solana Summer. Considering the coin's price rose by 13,800% throughout the year, it's safe to say all of 2021 was the Year of Solana.
You might be sorry you didn't buy SOL back when one coin cost $1.53. But it's not too late to invest. Only time will tell if Solana's value will continue to rise, but it has a lot to recommend it for now.
Keep reading to learn about how Solana works, its pros and cons, and how to buy it.
Crypto Name: Solana
Ticker Symbol: SOL
Asset Type: Coin
Max Supply: N/A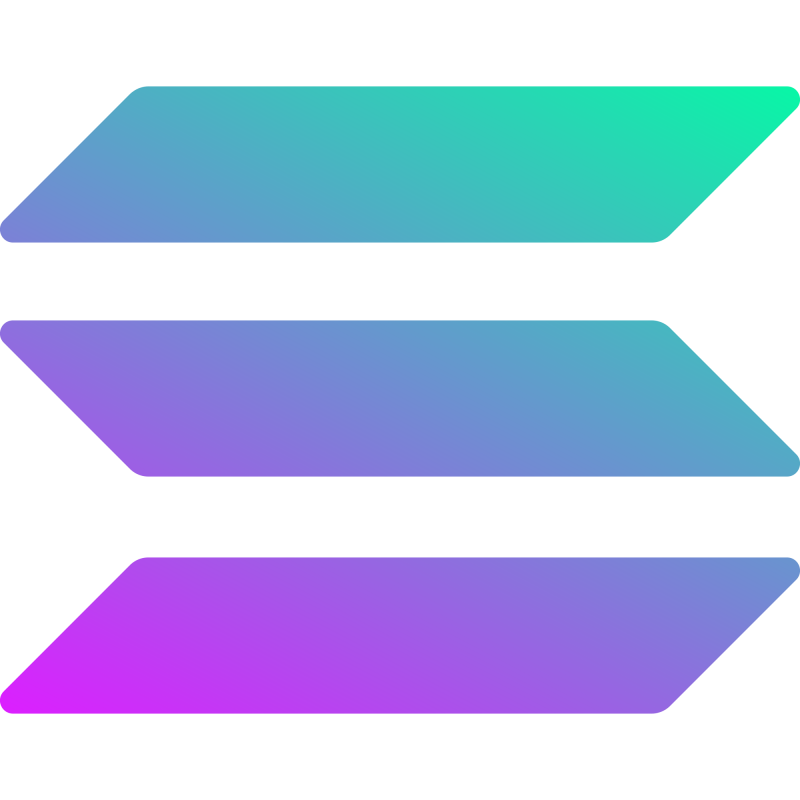 ---
What Is Solana?
Solana is a blockchain that allows for fast, affordable transactions. Its cryptocurrency is a coin called SOL.
In 2017, Anatoly Yakovenko began working on the project that would become Solana. He worked with several colleagues, including Greg Fitzgerald, to release the network and SOL in 2020. The team named the company after a small town in California called Solana Beach.
Yakovenko was inspired to found Solana when he developed the innovative proof-of-history model.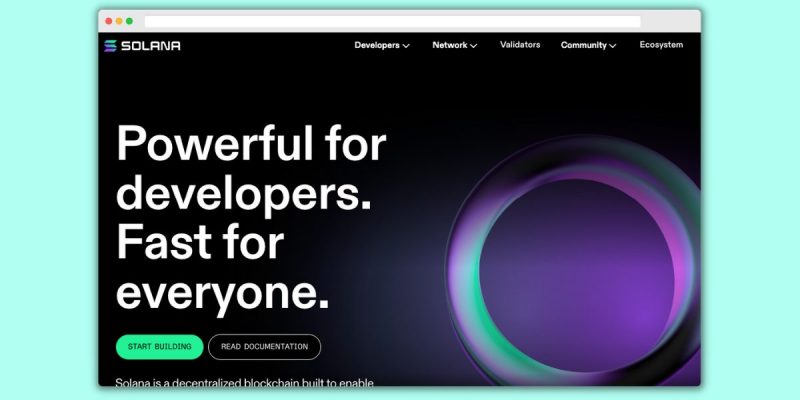 ---
How Does Solana Work?
Solana's main selling point is that it's a faster, cheaper alternative to currencies like Ethereum. On the Solana blockchain, users can process 50,000 transactions each second (TPS). Compare this to Bitcoin, which has a TPS rate of seven, or Ethereum, with around 30 TPS.
The average cost per Solana transaction is $0.00025. Ethereum transaction fees vary, but currently, they're around $2.30.
The Solana blockchain uses a combination of proof-of-stake (PoS) and proof-of-history (PoH) to validate transactions. PoS is a common method that lets people validate transactions based on how many coins they hold themselves.
PoH is a unique model that helps Solana verify transactions incredibly quickly. It's based on the objective order in which transactions occur.
Because of how it validates transactions, Solana is highly energy efficient. According to the company's energy usage report, one transaction requires 1,837 Joules of energy. This amount is comparable to the energy it takes to complete two Google searches. A single Bitcoin transaction, meanwhile, takes almost seven billion Joules.
SOL is the cryptocurrency of the Solana network. It's currently the fifth-largest cryptocurrency in the world in terms of market cap.
According to the Solana Foundation, 489 million SOL is the initial supply. Solana is an inflationary currency, which means that this amount will grow by a set percentage each year.
There are about 311 million SOL coins in circulation now.
Aside from SOL, several major coins, such as Tether, use the Solana blockchain. Tether is a stablecoin, which means its value is pegged to an external reference point. In Tether's case, its price is based on the U.S. dollar. Chainlink and Terra also utilize the Solana system.
Like the Ethereum blockchain, Solana uses smart contracts and decentralized apps (dApps). One use case for dApps that has taken off on Solana are non-fungible tokens (NFTs). NFTs are digital collectibles, such as artwork. They use blockchains to prove who owns each item.
In September 2021, one NFT from the Degenerate Ape Academy sold for 5,980 SOL, or $1.1 million. The NFT in question is a depiction of a green zombie ape with a golden halo.
Solana has launched Solanart to support NFTs. This dApp is a marketplace for digital art that people buy and sell using the blockchain.
---
How to Buy Solana
Buying SOL is easy using an online crypto exchange. It's also safe, as long as you use a reputable site and keep an eye out for scams.
Remember, crypto is a risky investment. Don't put more money into SOL than you can afford to lose. Also, make sure you understand the taxes involved in crypto transactions. Any time you sell SOL or trade it for another coin, you'll need to keep a record for tax reasons.
In this section, we'll walk you through four simple steps to buy and store your first Solana coins.
Step 1: Open an Account Online
Start by selecting the exchange you want to use. Make sure you choose one that supports SOL. Some popular options include Coinbase, Kraken, and Crypto.com.
Other considerations when choosing an exchange include fees, user-friendliness, and security. Reputable sites are upfront about the fees you'll pay for trades. You can find out more about each exchange by reading some user reviews.
Once you've made your selection, go ahead and create an account. You'll enter your name, email address, and a secure password. Many sites require two-factor authentication for extra security.
You'll also need to upload a government-issued photo ID to verify your identity. The exception is for trades between two cryptocurrencies. If you're only doing this type of trade, you don't usually need to supply an ID.
| | | | |
| --- | --- | --- | --- |
| | | | |
| Our Rating | | | |
| Fees | 0.5% spread fee and a flat / variable fee | 0.00% to 0.26% | Make 0.40% / Taker 0.40% |
| Crypto supported | 50+ (including AND, BAT, BCH, BNT, BSV, BTC, CGLD, COMP, CVC, DAI, DASH, DOGE) | 50+ (including ZRX, AAVE, GHST, ALGO, ANKR, ANT, REP, REPV2, BAL, BNT, BAT, BTC, BCH, ADA, LINK) | 90+ (including BTC, ETH, LTC, CRO, ENJ, BAT, PAX, ADA, LINK, ALGO, FIL, DOT, DOGE) |
| Promotion | Get $5 in free Bitcoin | None | None |
| Highlight | Large number of supported cryptocurrencies | Margin and futures trading available | Multiple ways to earn interest, rewards, and rebates |
| Best For | Crypto investors | Crypto traders | Mobile crypto traders |
| | | | |
Step 2: Fund Your Account
Next, decide how you want to fund your account. Depending on your exchange, your options include credit card and bank or wire transfers.
Some sites let you use other payment options. Coinbase, for example, accepts PayPal, Apple Pay, and Google Pay.
Credit cards are often the fastest option, but they're also the most expensive in terms of fees. Transfers from a bank account take longer but are free on many sites.
Keep in mind that some banks are wary about crypto purchases. You might want to let your bank or credit card issuer know ahead of time that you're planning to buy cryptocurrency. That way, you can avoid a declined transaction.
If you already have some Bitcoin or another crypto, you can also trade that for SOL.
Step 3: Make Your Purchase
When you've created and funded your account, you're ready to buy Solana. Find SOL on the exchange you're using. You might see it on the home page but may need to search for it.
Think carefully about how many coins you want to buy. If you decide not to buy a whole coin, you can buy a fractional amount.
The exchange you're using might have a minimum purchase amount. Crypto.com, for example, has a minimum purchase of $1, but other sites have higher minimums.
Now, choose a type of order:
With a market order, you choose the amount you want to buy at the current price, and the exchange completes your order right away.
With a limit order, you enter the price you want to pay. When (or if) SOL reaches that price, the exchange will complete your order and notify you.
Make sure to review your order total, including fees. When you're ready, click the Buy or Submit button. On the next screen, you'll see a confirmation that your order is complete.
If you choose a market order, your balance will go up as soon as your order is processed. You can now move your coins to a wallet or make another trade.
Step 4: Consider a Wallet
You can store your SOL on the crypto exchange you used to buy it. This option works fine if you're buying a small amount or plan to trade again right away. However, crypto exchanges aren't the safest choice for long-term storage.
If you're serious about investing in cryptocurrency, we highly recommend using a wallet.
Crypto wallets don't actually store your coins. Instead, they store the private keys you use to access your currency. It's crucial to keep these keys secure because anyone who accesses them is in control of your money. That's why using a wallet is a wise idea.
There are many different options for wallets and the kind you choose will depend on your budget and preferences. Just make sure that any wallet you choose supports SOL.
Consider whether you want a hot wallet or a cold wallet. Hot wallets are also called software wallets and they connect to the internet for convenient access to your crypto. These wallets are often free to download. You'll pay a small fee when you use them to make transactions.
If you're only buying SOL, try the Solflare wallet, which is designed specifically to work with Solana. It allows staking, which means you can earn passive income just by storing your SOL. Solflare offers desktop, mobile, and browser versions.
For a hot wallet that works with SOL and other coins and tokens, try Trust Wallet.
Cold wallets are also called hardware wallets. These small devices often look similar to a USB drive. They're highly secure because they don't access the internet directly. Instead, they connect to your computer using a USB cable or Bluetooth.
Solana recommends Ledger hardware wallets, some of the most popular and trustworthy wallets out there. You can choose between the Nano S and Nano X models.
| | | | |
| --- | --- | --- | --- |
| | | | |
| Our Rating | | | |
| Model | Ledger Nano X | Ledger Nano S | Trust Wallet |
| Price | $119 | $59 | Free download |
| Supported Coins | BTC, ETH, LTC, BNB, ADA, LINK, DOT, DOGE, UNI – See full list | BTC, ETH, LTC, BNB, ADA, LINK, DOT, DOGE, UNI – See full list | BTC, BCH, BTG, LTC, ETH, DASH, UNI – See full list |
| Best For | Solid security features | Compact and affordable | Mobile users |
| | | | |
---
What Is Unique About Solana?
The Solana blockchain's transaction validation process makes it unique. This process combines proof-of-stake with Solana's proof-of-history mechanism. The result is impressively fast transaction speeds—up to 50,000 per second. Fees are also low at $0.00025 per transaction.
Solana is designed so that transactions will stay fast and cheap as the network scales.
The network's speed and scalability make it appealing to a range of investors. While individuals use it for transactions and storing NFTs, institutions are also interested.
Companies including Kosmos Capital, Andreessen Horowitz, and Slow Ventures have all invested in Solana.
---
Solana Pros
Here are some advantages of investing in SOL and the Solana blockchain:
Speed and low fees: These are the main features that make Solana competitive.
Energy efficiency: Worried about Bitcoin's impact on the environment? Solana is much more environmentally friendly.
Scalability: SOL's value and adoption rates skyrocketed in 2021 but its speed and transaction costs didn't.
---
Solana Cons
Like all cryptocurrencies, Solana has its downsides. Here are some you should know about:
Lack of decentralization: Some users worry that Solana isn't decentralized enough. There's only one party adding nodes to the blockchain: the Solana Foundation.
Inflation: Solana is an inflationary currency. This is a downside to investors who like crypto because it isn't vulnerable to inflation.
Instability: The network has experienced some instability since its launch. There was one significant event in September 2021 and the company said it was due to "resource exhaustion."
---
Final Thoughts
Will 2022 see Solana Spring, another Solana Summer, or an entire year of Solana? It's impossible to say for sure. What we can say is that this is an exciting technology to get involved in. And it has some unique features, like proof-of-history and Solanart, which set it apart in the market. It also solves some common crypto problems, like scalability and energy consumption.
If you're intrigued by NFTs, you'll definitely need some SOL to bid on any art in the Degenerate Ape Academy collection. If primates aren't your thing, there's a vast range of other art to browse.
Whether you're new to crypto or you want to expand your portfolio, we think Solana is worth exploring.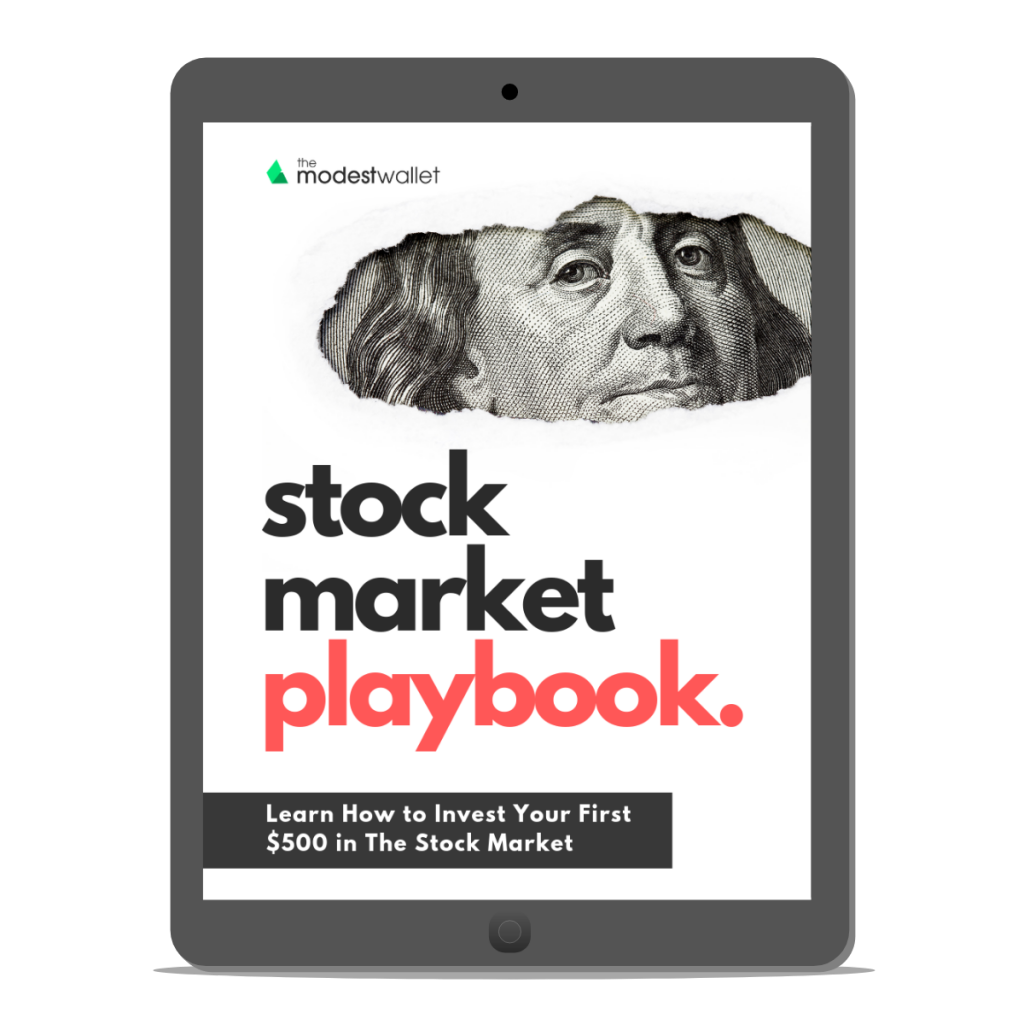 Get our free Stock Market Playbook to learn how to invest your first $500 in the stock market.
Plus our best money tips delivered straight to your inbox.

Amy Besen is a freelance finance writer who covers topics including the gig economy, small business funding, and FinTech. Before starting her writing business in 2019, Amy worked in financial services for 12 years. She believes in helping people access the tools and knowledge they need to make better decisions about money.