How to Make Money Building Websites in 2023: A Beginner's Guide
Many or all of the products featured on this page are from our sponsors who compensate us. This may influence which products we write about and where and how the product appears on a page. However, this does not influence our evaluations. Our opinions are our own. Here is a list of our partners and here is how we make money.
---
The information provided on this page is for educational purposes only. The Modest Wallet is a financial publisher that does not offer any personal financial advice or advocate the purchase or sale of any security or investment for any specific individual.
Our world is becoming more digitally inclined and connected year after year. The digital age has changed the landscape of the entire world's economy and has opened up countless self-employed, fully remote work opportunities that simply never existed before.
So how does one start making money online? What exactly can you do to make money doing remote work and enjoying free time?
Well, there are so many different ways to get started making money online. Some will be more lucrative than others, and some will require more time investment than others.
With over 1.9 billion websites in existence, web development is one of the most in-demand services that businesses and sole proprietors alike are looking to hire for. In today's business environment, your business isn't seen as "official" if it doesn't have some sort of web presence in the form of a website.
As a result, people who can build websites are in high demand, and people who can get good at building websites can make a very healthy living working on their own schedule.
It is important to remember that building websites isn't as daunting of a process as it may sound. You do not have to be a coding genius or computer programming ace to build great websites and make great money.
In this guide, we will teach beginner web developers how to make money building websites. From learning basic skills and tools to finding clients, maximizing earning potential, and using helpful resources along the way — we cover it all.
---
How To Make Money Making Websites
There is no secret sauce to making money building websites for people or businesses. However, here are some steps you can follow to make this endeavor a profitable one.
Step 1: Learn How To Build Websites
To start, you should have a solid understanding of HTML (Hypertext Markup Language) and CSS (Cascading Style Sheets) as they are two of the fundamental tools used for creating web pages. They both serve their own specialized purpose and, in tandem, make websites look the way they do.
HTML is used to provide the basic structure of a website and its contents. It is an essential part of every web page you have ever visited and, as such, is an important skill for website builders to learn.
CSS, on the other hand, is what creators use to control the presentation of a website's layout, formatting, fonts, and colors. CSS dictates the visual aesthetic of a website, which affects the tone and overall vibe that visitors will be greeted by.
Both CSS and HTML are essential to the creation of a web page. Web developers should have an understanding of these two languages before taking on projects.
Luckily, they are not incredibly complicated subjects, and there are many great online resources that will teach you everything you need to know (more on that later).
You should also have an understanding of how CMS (Content Management Systems) and Website Page Builders work as they are used to create, manage and modify content on a website.
A CMS, on one hand, is software that runs on a web server used to create and manage content on a website and is typically stored in a SQL (Structured Query Language) database. Some of the most popular CMS platforms today include: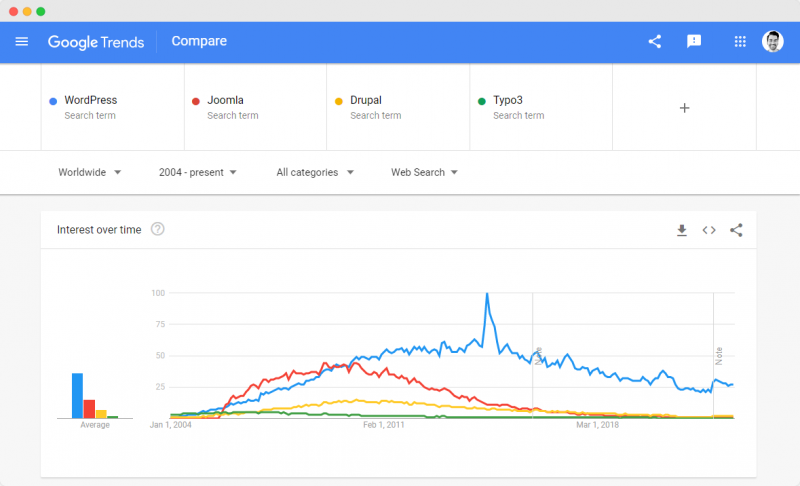 >> Read Also: How To Make Money Blogging
In the case of WordPress, which is the most popular of them all, design elements are modified using a "theme." There are plenty of free and paid mobile-friendly themes available to you.
WordPress also allows you to install "plugins" to add features to your site, including integrated tools and eCommerce options. There is a plugin for almost everything you can imagine.
You can even install page builder plugins like Elementor, Divi, or Thrive Architect, which replace the basic WordPress editor with a live frontend editor. This allows you to create complex and responsive layouts without knowing a line code.
Get yourself familiar with the available plugins and how to install them so you can add all the required features to your site without any trouble.
Website page builders, on the other hand, are software that allows you to build a drag-and-drop website from the builder's hosting platform. Page builders are generally easy to use and let you build beautiful websites visually (front-end) without worrying too much about what happens behind the scenes (back-end).
Some of the most popular website page builders today include:
At the end of the day, it's best to stick to a platform that works for you and your clients. Consider your personal preference and experience. Also, make sure to opt for a platform that makes migration easy so that you have no problem in shifting from one platform to another should the need arise.
Step 2: Learn The Basics of Graphic Design
Graphics and graphic design play a major role in website building, especially when working with new or less-established businesses.
It is important to learn some of the basics of graphic design and get familiar with one or two graphic design applications that you can nail down and use going forward.
You don't need a graphic design background to learn how to make a great logo and other graphics for your clients. There are plenty of tools that are simple and easy to use.
Canva is a perfect example of a great graphic design tool that is very straightforward and easy to master. Adobe Express is another great tool for designers where you can find templates, design assets, and even royalty-free photos for your designs.
Adobe Photoshop is slightly more complex but offers a more comprehensive range of graphic design tools.
Some of the most popular tools to help website builders with their web designs include:
Not only having a graphic design tool will help you with your design but also in preparing proposals for clients, presentations, or even creating your portfolio of past work.
To top it off, any questions you may have while learning the basics of graphic design are almost always answered somewhere online but refer to the resources section below for some further tips.
Step 3: Choose a Niche
When you're first starting out, especially if your coding abilities are limited or nonexistent, you'll want to choose a niche. You can narrow your scope in a variety of ways. For example, you may wish to only create websites for gym owners or barber shops. Or you might limit your activities to building with Squarespace or Wix website page builders only. You could even restrict yourself to only working with specific themes or page builder plugins inside WordPress.
The reason behind this is to develop a specialty that you're especially good at and can work on efficiently. As you improve and develop, you can build out your capabilities but, in the beginning, you'll want to narrow your focus. Remember that the riches are in the niches.
Step 4: Build a Portfolio to Showcase Your Work
Getting yourself clients is sometimes one of the hardest parts of being successful in building websites. It is important that when you do find a lead or someone inquires about your work, you have a portfolio to showcase your work.
There are a number of great portfolio creation websites that allow users to put together a collection of their work in no time. However, as a website builder, you might want to build a portfolio website of your own.

Whichever route you choose to go, your portfolio should show clients what you are capable of and provide examples of previous work you have done. It can include testimonials from previous clients and any other features that will help build your credibility.
Apart from your own site, consider building a sample site or two for the niches you wish to target. For example, if you want to build websites for barbershops, create a couple of mock barbershop sites for potential clients to peruse.
Step 5: Find Work and Clients
As a freelance website builder, you may encounter a good amount of competition in the space. You need to be actively searching for new work and clients, even more so at the beginning of your career.
There are a number of great ways to find clients, especially in the digital age where 99.9 percent of businesses need a website.
Leveraging your own network while also working to expand your network is one of the best ways to find clients. Talk to your friends, family, acquaintances, and even strangers about websites and web building.
There is no need to be pushy or aggressive — simply bringing up these subjects may very well lead to a conversation in which you can mention your services. Attend networking events, meetups, job fairs, tech conferences, and other related events to expand your reach.
Another great way to find clients for your website-building business is to use one of the numerous platforms that have been built specifically to connect freelancers with paying customers.
These include platforms like Fiverr and Upwork, which are two of the most reputable work marketplaces currently in operation.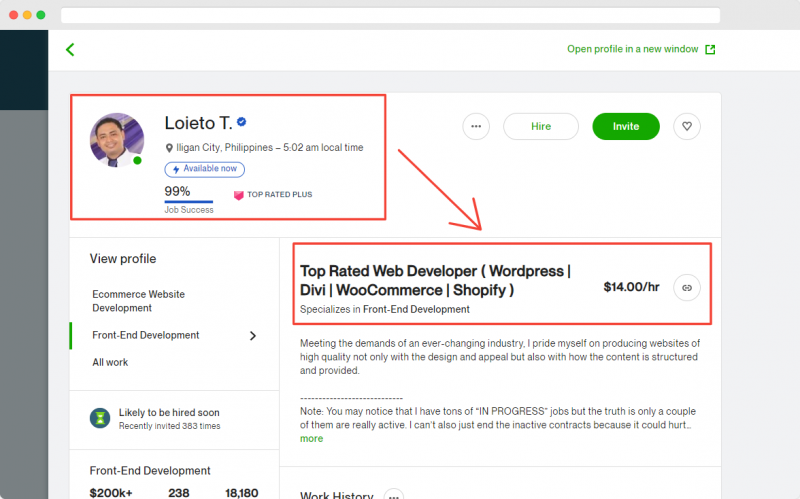 The one thing that somewhat separates the two is that Fiverr has been geared more toward one-time projects, while Upwork has been designed to promote more longer-term work relationships.
LinkedIn is another great place to find clients. Virtually everyone on that platform is a professional of some sort, and many of them have brands, companies, or even CVs they want to promote online.
You can find clients on LinkedIn by doing a search for the niche you wish to target (say, barbershops) and sending messages to individual users. You may have to purchase InMail credits in order to do this.
Or, you can use the LinkedIn Marketing tool to reach out to many people in a particular category at once. It all depends on the scale at which you'd like to operate.
You can also consider reaching out to a local business. Many local businesses desire an attractive web presence but are too busy with the day-to-day running of their business to actively seek out a web designer. Reaching out to them can be just the push they need to get started building a website.
Don't forget that local businesses might need a slightly different flavor of website that focuses on local SEO and driving foot traffic.
---
Best Niches To Make Money Building Websites
There are so many ways to make money building websites that it can almost be daunting. Here is a simple breakdown of some of the best niches to make money building websites and how they work.
Lead Generation Websites
Lead generation websites are websites that have been created specifically to create new leads for a business. They are designed to greet new visitors, present an offer or some sort of call to action, and then effectively turn those visitors into sales leads.
Instead of making a full-on website for your clients, you could offer to build a one-page website to generate leads for their business. Then, they have the option of working on getting organic traffic from Google to that page or running paid ads to it.
Some other clients may one you to build a dedicated landing page on their website for a particular purpose. Let's say you're working with a law firm, and they need a landing page to collect potential leads using Facebook Ads.
In this particular example, there are a few things that you may want to consider for your landing page:
Contact Form: Make it easy for leads to input their detailed information (i.e., name, address, phone, etc.), so your law firm client can get in touch with these leads directly and effectively to turn them into paying clients.
Call To Action: Your call-to-action should typically be for the lead to get in touch with you personally to discuss a business arrangement. Make sure the call to action is simple yet enticing.
Authority: Increase your authority and trust within the space by providing valuable info, showcasing testimonials from happy clients, or including other authority-driving features or statistics.
There are a number of useful tools that can help to maximize the lead generation potential of your website. Clickfunnels and Leadpages are two of the most widely used marketing platforms currently available. Unbounce is another great alternative.
These platforms are designed to help businesses automate their entire sales process or "sales funnel" and work to make your website a lead generation work of art.
Local Business Websites
Finding an ideal client or target market that you would like to focus on is a great way to niche down and have some real success closing deals.
Specializing in website builds for smaller brick-and-mortar businesses, local restaurants, law firms, dental offices, and other independent organizations is a perfect start.
All of these businesses, regardless of their capacity, will be in need of a website to solidify their online and offline presence and attract exposure. Even if they have a website already, you can always offer to revamp their current page, improve SEO, and ultimately increase ROI.
One pro tip would be to create a handful of website templates for these types of projects as you gain experience. These templates will allow you to match a current project with a template that works for that business and its content and simply migrate the new content into your template.
This will help reduce the number of working hours you end up putting into these projects, while your payment for the website build will remain unchanged.
Turnkey Websites Using Web Builders
Another great niche is specializing in building turnkey websites on a single site building platform such as Wix or Squarespace.
This way, you can focus your time on mastering a single platform and using that experience to build high-quality websites in fewer hours, maximizing your working hours and making more money!
Wix is a cloud-based website-building platform that is completely free. It has been designed to be extremely user-friendly and easy for people who aren't experts to grasp.

Wix offers well over 500 professionally made website templates that serve to accelerate the web-building process by allowing users to skip the intricate, tedious development steps that come with building a website from scratch.
Squarespace is another great web-building platform that is slightly less of a beginner-friendly tool for newbies to get the hang of. They also offer great pre-built website templates, and theirs are fully responsive (i.e., automatically made mobile-friendly), whereas Wix templates are not.
Squarespace does not offer a free plan the way that Wix does. Their basic plan costs users $16 per month on an annual term.
However, Squarespace offers high-quality design features and other unique creative functions, while being commended for having some of the best customer support available. If you have any questions or issues, their support staff are the best of the best.
Build WordPress Websites
Why not choose the most popular content management system (WordPress) as your niche?
As we previously discussed, website builders are all-in-one style platforms designed specifically to help streamline the building process and make it easy for beginners to get started building websites.
Content management systems like WordPress are platforms that allow users to publish, modify, store, and manage content within a database. They offer a number of functionalities when it comes to building websites that the all-in-one platforms simply do not.
If you are looking to have full control over the customization your website builds including themes, plugins, SEO, and other features, WordPress is a great option.
Plugins are separate software applications that connect to your WordPress website and allow for an extended range of functionalities.
They open up a plethora of building options, from portfolio websites and landing pages to eCommerce stores, so you are much less limited to using a CMS to build websites.
However, although CMS systems do not technically require coding knowledge to use, someone who is new to website building may struggle to get going. More access to functionality and customization also means a much more complicated user experience.

WordPress is an awesome website-building tool, especially for building high-end, fully customized websites.
Build E-commerce Websites
Another incredibly lucrative niche that website builders can target is the eCommerce space. In 2021, retail eCommerce sales were estimated at well over 4 trillion dollars.
The sheer number of eCommerce businesses popping up daily indicates a huge demand for people who can build good-looking, well-functioning websites.
If this route sounds like something you are interested in pursuing, there are a number of great web-building platforms and tools dedicated to creating e-commerce websites. Two of the most popularly used are Shopify and WooCommerce.
Shopify is an e-commerce-focused website-building platform that gives merchants the ability to build and customize an online e-commerce store. It connects online businesses with customers all over the world with incredible reach potential and ultimately increases sales.
Shopify's platform has been designed and built to offer users an easy way to build, launch, and manage an online e-commerce store.
Their website-building function does not require any coding knowledge to operate, not to mention the fact that they handle all of the hosting services and other logistical aspects of making a website live.
Shopify offers a variety of awesome e-commerce website templates that make building your Shopify website a breeze. They also provide access to a variety of useful plugins to elevate your website; however, these do have additional costs.

Some of the awesome perks aside from the user-friendly, modern design features, and plugins that Shopify offers include:
Ability to include an unlimited number of products on your website
Ability to create a custom domain
Access to the "Shopify Payment" app that accepts credit cards and PayPal payments without the need to set up a third-party payment gateway
Exceptional customer support and technical troubleshooting systems
Another great e-commerce website-building platform is WooCommerce — an open-source WordPress plug-in that is generally used by people who have an existing WordPress website that they would like to monetize with e-commerce.
WooCommerce provides more website personalization and customization than Shopify does. This platform is more suited for people who have a good base of technical knowledge and who would like to have more control over site design and hosting. WooCommerce is great for large-scale online stores and offers a wider range of additional plugins.
Both of these apps have their respective strengths and weaknesses, but both can provide a great way to make money building eCommerce websites specifically. Do some research and find out which will be best for you to succeed!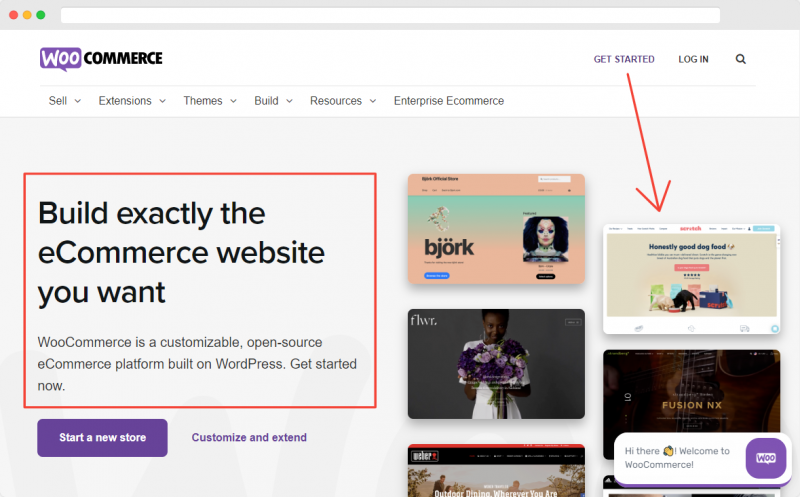 Provide Web Development Work
There are ways to make money in the online website-building space without actually doing the entire website build from A to Z.
Ad hoc web development services are website development and maintenance services that are hired on an "as needed" basis.
These types of services include things like:
Setting up custom coding functionalities for a website
Adding and/or improving website features
Fixing website bugs or other issues
Providing general technical support
Website maintenance (check website speed, run security software, etc.)
Performance analysis (visitor traffic, CTA conversions, link performance, etc.)
Freelance website builders can offer these as-needed services in addition to, or instead of, the website-building services we have been talking about.
Development work is a great way to make money in the web development industry because websites will almost always need to be maintained, revamped, secured, and analyzed.

As a freelancer, you can offer these "up-sell" services on the websites that you build and/or find clients with current websites and offer them the same set of ad hoc services.
---
Benefits of Making Money Building Websites
Freelance website building may not be the easiest endeavor, but the benefits of making money-building websites are numerous and very appealing.
Whether you are building a full-time career or jumping in as a side hustle to start, the web development space is incredibly lucrative and constantly growing.
Low Capital Costs
One of the great things about a website-building business that other businesses cannot provide is inherently low capital costs.
The startup costs to run some types of businesses can be astronomical and can often lead to a massive buildup of debt that needs to be paid off before any profits can really be made.
Capital costs for a website builder who already has a computer of some sort to work off of are virtually non-existent. The only other applicable costs would be purchasing a subscription to a website building platform, like the ones we talked about (Wix, Squarespace, etc.).
The low capital cost nature of a website-building business makes it even more lucrative and allows profits to be realized almost immediately, whereas other businesses may not see profits for months, or even years.
No Advanced Skills Required
Contrary to popular belief, building websites in today's day and age does not require any advanced skills or extensive technical knowledge.
You don't need to have an advanced knowledge of coding and web development practices in order to be successful in this space. That isn't to say anyone can do it, but building websites has become more of an accessible skill than ever before.
Thanks to website-building platforms like Wix and Squarespace, which we have discussed previously, building websites is a skill that anyone with a computer and the determination to learn can learn.
These platforms eliminate all of the complicated "back-end" elements that are involved with building a website from scratch. Instead, users are given pre-built website templates, where all of the intricate development work has already been done.
If building websites is something, you want to try your hand at, leverage the incredible power of a website-building platform and get started without any advanced knowledge whatsoever.
It is also important to remember that in the same way you don't need coding and other overly technical knowledge to build a website, you also don't need to be a graphic design whiz to do graphics for your websites.
Most website-building platforms have expertly integrated drag-and-drop style functionalities that allow users to include awesome graphics and other design features into their websites without the need for technical graphic design knowledge.
Build aesthetically pleasing websites and inject all of the graphics and logos that your clients give you with ease. If you are stuck on a task, or simply do not have the tool(s) you need, there is almost always a plug-in or other third-party software that can provide your solution.
Bottom line, you truly do not need any advanced skills to be a high-quality website builder and have real success!
Significant Income Potential
One of the most frequently discussed aspects of starting a career or side hustle as a website builder is the significant income potential that web builders can achieve.
The amount of income that can be made will depend on a number of aspects, including how well you market yourself, what kind of projects you take on, how you charge your clients, and of course how good your work is.
Web designers who can establish a good reputation and back that reputation up with high-quality work, great customer service, and shining testimonials from previous clients can justify charging the big bucks.
Freelancers can easily charge anywhere from $25 to upwards of $120 an hour. It is also very common for website builders to charge on a per-project basis instead of by way of an hourly payment plan.
Freelancers who run their business by charging clients per project are pricing website builds at anywhere from $500 to over $10,000 for a single website. Some high-level agencies can charge even more.
According to the U.S Bureau of Labor Statistics web developers and digital designers earn $78,300 per year or $37.65 per hour (i.e. median pay in 2021). Some make web developers make $38,550 and others earn upwards of 168,200.
Now obviously, this range depends on a number of factors. These include:
Skill & Experience Level: Your skill and relative experience level should be front of mind when deciding how much to charge for your services. As you develop more of a comprehensive skill set, or maybe even specialize in a certain niche and become an expert, you should be increasing your prices accordingly.
Project Scope & Size: The size and extent of the projects that a web designer takes on will also be an important part of earning potential. Some of the bigger projects may include a fully custom site design and build from scratch in which more hours and technical knowledge are required. Naturally, these builds will warrant larger price tags.
Smaller projects would include things like whipping up a small-scale website or landing page using one of the building platforms we discussed earlier. Builders can leverage the pre-built templates that they provide and use their skills to personalize them based on the clients' needs.
These smaller projects will obviously pay less than the larger development projects. However, web designers who can master the art of personalizing websites can take on high project volume and maximize income!
Schedule Flexibility
The schedule flexibility that comes with working as a website builder is incredibly appealing. All work can be done online and remotely, which opens up so many possibilities for things other than work.
As long as you are still actively finding clients and delivering quality projects on time, you can really have control over your schedule, and in turn your life.
High Demand
Unlike many other industries, web design and development services are consistently in high demand. The digital age has made websites one of the hottest commodities around.
This means that finding work, even as a beginner, will be a lot easier than finding work as a newcomer in other spaces. Market yourself, network, offer your services on multiple platforms, because there are new clients everywhere!
---
Tips For Maximizing Earnings Making Websites
Here are a few simple tips that will help you maximize your earnings building websites.
Choose a Profitable Niche
Instead of trying to be a generalist web designer who can "do-it-all" and provide services to everyone, try choosing a niche and specializing.
For example, a great niche choice would be real estate websites. Specialize in building websites for realtors who are looking to establish an online presence for their business.
Find and/or create website templates that work for the real estate niche and use them to build a repertoire of awesome websites that you can display in your portfolio.
Establishing yourself as an expert in a specific niche can be a smart path to take when starting out in website design.
Offer Extra Services and Bundles
Another great way to maximize income potential is to offer extra services that your current clients can choose to take advantage of.
These services include things like:
Customizing and managing website blogs
Providing written content for the website
Offering search engine optimization services
Setting up back-end analytics software
Offer Ongoing Support and Maintenance
Support and maintenance of a website refer to work done to monitor a website's overall health and level of functioning.
Once you have completed the initial website-build project for a client, you can follow up with an offer to provide support and maintenance after the job is complete.
Support and maintenance services include things like:
Backing up important content and other data
Scanning for security breaches and/or malware
Maintaining all internal and external links (very important for certain websites)
Providing technical training and support
Include these ongoing services in your web design packages by either building them into your package pricing or offering them as add-on options instead.
Be Professional & Focus On Your Client's Needs
Clients will always value a working relationship with someone professional, polite, and easy to communicate with. Being a pleasant person to work with while maintaining a professional way of doing business will surely result in repeat clients and more referrals.
Focus on your clients' needs above all else when possible. If they want something done in a certain way and it doesn't affect their ability to work, do it for them, even if you may not agree. At the same time, make sure to give your opinion when necessary.
Be Clear on the Scope of the Project
Miscommunications between you and your client can lead to problems upon delivery of your work. This can be both harmful to your reputation and waste a lot of your valuable time.
Avoid these lapses in communication by establishing a clear scope of what the project entails with your client and setting up specific deliverables that both parties have agreed on.
Always Over-Deliver
Going the extra mile for your clients is a great way to build rapport and earn those referrals that are so important in the world of freelance work.
Even if it means putting in a few more hours to deliver something fantastic, it will be worth it in the end. Do your best to over-deliver when necessary, and your clients will reward you!
---
Best Resources & Training to Build Websites
Regardless of your experience level, leveraging the wide variety of resources that the internet has to offer is incredibly important.
There are so many places that web designers can go to learn, practice important skills, and seek solutions to problems that they encounter.
Where to Learn CSS and HTML Skills
CSS and HTML are the building blocks of all websites. There are a number of online courses and video tutorials that will provide a complete walkthrough of all of the basics, with options to get more in-depth.
Some of the more popular courses that are offered online include:
Udemy: The Web Design for Beginners: Real World Coding in HTML & CSS course is a great resource for beginners to learn HTML and CSS essentials. You'll also learn to better your semantics & organization, use Javascript, and create a responsive web design.
Coursera: The Web Design for Everybody course is another good resource to get an introduction to HTML and CSS and includes hands-on case study projects.
W3Schools: W3Schools is a school for web developers that has been designed to help people not only learn but also test and train what they learn using a variety of tools. The platform is free and has many tutorials, including HTML, CSS, JavaScript, Python, etc.
There are also a number of high-quality YouTube channels that are dedicated to providing free HTML and CSS knowledge.
Where to Learn Basic Graphic Design Skills
Graphic design is a huge part of web design. It is important to learn some basic graphic design skills that you can use to enhance your work and really impress your clients.
Some of the popular online graphic design resources include:
Udemy: The Graphic Design Masterclass is a popular course to teach you how to use popular graphics design tools (e.g., Photoshop, Illustrator, etc.), make logos, and other design elements.
SkillShare: The Beginners Guide to Adobe Photoshop course is a full guide to Adobe Photoshop and its features. You'll learn how to manipulate graphics, use effects, and retouch images, among other things.
Where to Find Clients
As we discussed previously, leveraging online freelance service marketplaces like Fiverr and Upwork is a great way to attract new clients. Stay active on these platforms and do your best to keep a good seller rating.
In addition, your own personal network and social media are other hot spots for finding new business.
Talk to friends and family, attend events and social gatherings, and do your best to make connections with new people whenever you can. Spark conversations about your work when appropriate — you never know who may need a website!
Social networks are always going to be a great marketing tool. Stay active in Facebook groups and other online forums while growing your online networks and connecting with new people (LinkedIn is a must).
Where to Find Website Templates
Finding templates for your websites is as simple as choosing a website-building platform that offers a good selection of pre-built templates.
There are often a number of free template options, while others will have a one-time fee that allows for unlimited uses. The best places to look for templates include:
Where to Find Digital Assets (Photos, Videos, and More)
Digital assets are anything stored digitally that is uniquely identifiable and can be used to realize value.
Examples that would interest website builders include things like images, videos, font styles, and graphics – things that you can use to make your websites look beautiful. Great websites to visit include:
Pexels: Royalty-free stock images and videos with over three million high-resolution assets in its library
Unsplash: Royalty-free stock images with over three million high-resolution assets
VectorStock: Royalty-free vector images (computerized images) with over 30 million vector-only images
Envato Elements: A subscription service for designers that includes graphic assets, educational resources, and business management tools
Canva: A free or paid online graphic design tool to create social media posts, presentations, posters, videos, logos, and more
---
FAQ on How to Make Money Building Websites
Here are the answers to a few of our most frequently asked questions.
How Much Can I Make Building Websites for Clients?
Competitive hourly freelancing rates for website builders are typically anywhere between $25 and $120 an hour.
Experienced web designers working on larger projects have been known to make anywhere from $1,000 to upwards of $10,000 per job.
How Much Should I Charge to Build a Website?
How much you charge to build a website will depend mainly on the scope and size of the project. Charge according to the number of hours you are putting in, and be sure to include any fees for tools, hosting, or other costs you incur.
Small websites and landing pages that take a handful of hours can be as cheap as a few hundred dollars, while building a website from scratch will typically run upwards of $1,000.
Should I Charge a Flat Fee or Hourly Rate to Build a Website?
It is commonly recommended for beginner web designers to start out by charging an hourly rate.
Get a feel for how long projects typically take to complete and learn about the dynamic flow of the building process. This way, you can be sure that you are being properly compensated for your time.
You can switch to charging a flat fee after you have gained some experience and can make an accurate quote on a website build before getting started.
Do I Need to Learn How to Code to Build Websites?
No, you do not need to learn how to code to build websites.
There are a number of great website-building platforms that give users the ability to build websites without any code writing knowledge.
How Do I Get Paid to Build Websites for Clients?
You can arrange to be paid in several ways. If you're using a freelancing portal like Upwork, you'll need to be paid within that service. It's part of their Terms of Service.
If you have found the client outside of a freelancing portal, you may wish to use PayPal. In our view, it's the simplest way to send and receive money online. There are other services, like Venmo, you can use if you and your client are familiar with them.
If you use Quickbooks for bookkeeping, there's an invoicing and payment option built in to that software you can utilize.
Finally, there are payment processing tools like Stripe and Square that charge minimal fees.
---
Final Thoughts
Building websites has become an incredibly lucrative way for people to make great money as a side hustle or full-time career.

This article has discussed everything you need to know about how to make money building websites. From sales strategies and income potential to useful tools, applications, online courses, and other great resources — we have covered it all.
Get our free Side Hustle Handbook with the best strategies to multiply your income sources today.
Plus our best money tips delivered straight to your inbox.

Rhys is an online content writer & editor, student of decentralized finance and amateur botanist. He loves playing video games with his friends, learning new songs on the piano, and spending time in the sun with his dog Levi.