How To Make Money Blogging [2023 Update]
Many or all of the products featured on this page are from our sponsors who compensate us. This may influence which products we write about and where and how the product appears on a page. However, this does not influence our evaluations. Our opinions are our own. Here is a list of our partners and here is how we make money.
---
The information provided on this page is for educational purposes only. The Modest Wallet is a financial publisher that does not offer any personal financial advice or advocate the purchase or sale of any security or investment for any specific individual.
Today's digital age has brought with it a wide variety of new opportunities for people to develop new hobbies, side hustles, and careers that are based online.
Blogging has emerged as an incredibly popular way for people to express themselves, share opinions, deliver information, and influence others. These characteristics make blogging a content delivery strategy that is attractive for brands, sponsors, and advertisers, which makes it something that can be incredibly lucrative for bloggers themselves.
A recent WebTributal report indicates that there are more than 600 million blogs out of 1.9 billion websites worldwide. So, why not capitalize on the blogging popularity and jump into the gravy train yourself?

This article is your step-by-step guide to making money blogging, from start to finish, and everything in between. We walk you through important initial research and niche selection, highlight key marketing and promotional strategies, provide some of the best ways to make money and talk about how to maximize your earnings.
---
How To Make Money Blogging
Let's break the entire process down into a digestible set of steps that are designed to help you start a blog that has the chops to be successful and sustainable.
Step 1: Do Extensive Research Before You Start
Taking the time to do some extensive research before you start your blog is a crucial first step. Familiarizing yourself with the blogging industry and what kind of content and trending topics are performing well should be your first point of contact.
Identifying a blogging niche, studying your audience, researching your competitors, and understanding what topics and trends are getting the most attention are all aspects of this.
Choose A Profitable Niche
A blog niche is a specific topic or area of interest that you will be focusing on when creating and delivering content through your blog. It is important to choose a profitable niche, or in other words, one that draws enough interest and readership to be successfully monetized.

Here are a few things to consider when you are choosing a profitable niche.
Align Your Niche With Your Passions
Aim to align your niche with your own passions, experiences, knowledge, and skill set(s). This is a good way to ensure that the content that you are creating for your blog is engaging, informational, and relatable.
High-quality content like this becomes extremely "shareable" — which refers to its likelihood of being shared across other digital media channels.
Creating shareable content that serves a purpose is one of the key ways a blogger can solidify and retain their current audience while attracting new readers and developing a larger audience with a larger reach.
Research Trends and Areas of Interest
Research different trends and areas of interest in the blogging space to see what audiences are reading about and find out what content is in high demand. Tailoring your content to cater to current hot topics, discussion trends, and what audiences are reading about most.

Here are a few examples of some popular blogging niches that have been proven to attract high reader volume and interest.
Personal Finance
Fashion & Beauty
Travel & Tourism
Cooking
Technology
Health & Wellness
Understand The Competition
Be mindful of high-competition industries that are oversaturated with bloggers. These niches will prove to be much harder for new bloggers to establish their brand and gain traction as content creators.
Building an audience and developing credibility is more of a challenge when there are so so many other bloggers that have developed authority on a subject and recognition among the community of readers.

This doesn't mean you need to disregard a niche that you wanted to enter completely, but instead, consider making some minor changes in order to differentiate yourself a little bit more. Try adding another element or sub-niche to your content, or try niching down to speak to a more specific group of people (e.g., blog about finance tech instead of tech in general).
>> Read Also: How To Make Money Building Websites
Choose A Brandable Blog And Domain Name
Naming your blog and your blog's domain name is just as important as all of the research you put into nailing down your niche and content direction.

Choosing something catchy and memorable that will resonate with your readers and attract the attention of new audiences is crucial to long-term success. Pay attention to keywords that are frequently searched by your target audience, and incorporate those into your name when possible — however, be sure to keep the name concise, easily pronounced, and easy to spell.
Here are a few quick tips for choosing a brandable name for your blog:
Align the name with your identity as a blogger and your niche
Avoid trendy terms that can be phased out or become outdated
Keep the name short and easy to pronounce
Include searchable keywords when possible to increase discoverability
Research trademarks to avoid infringing on the legal rights of other brands
Select The Right Blogging Platform
Deciding where to host your blog is another important part of this first step research process. There are a wide variety of options available to bloggers, each of which has its own set of features and functions.

Some cater to a certain style of blog or a certain skill level in terms of blog design and web page development. Take some time to look into different blogging platforms and see what each one has to offer before diving in.
Here are some important factors to consider:
Ease of use: Find a platform that is accessible and easy to use. Not technologically inclined people should opt for beginner-friendly platforms that take the complicated design and development elements out of creating a blog.
Hosting: Hosting refers to the process of renting or buying a space online to host a website. Some blogging platforms will offer hosting, while others will require bloggers to set up their own website hosting.
Monetization Methods: For those who are looking to monetize their blog, be sure to choose a platform that is optimized to help bloggers monetize through things like affiliate marketing, digital product sales, subscriptions, and more.
SEO: Ensure that your blogging platform practices proper SEO, as this will boost your blog's visibility and potential reach in the SERP (search engine results page) rankings. SEO is crucial to the flow of organic traffic to your blog.
Scalability: If your blog has the potential to grow quickly, take on a high volume of visitors, and deliver lots of content, then it is important to consider the scalability of a blogging platform. Ensure that it will be able to handle lots of traffic and content dumps without risking crashes or other technical issues.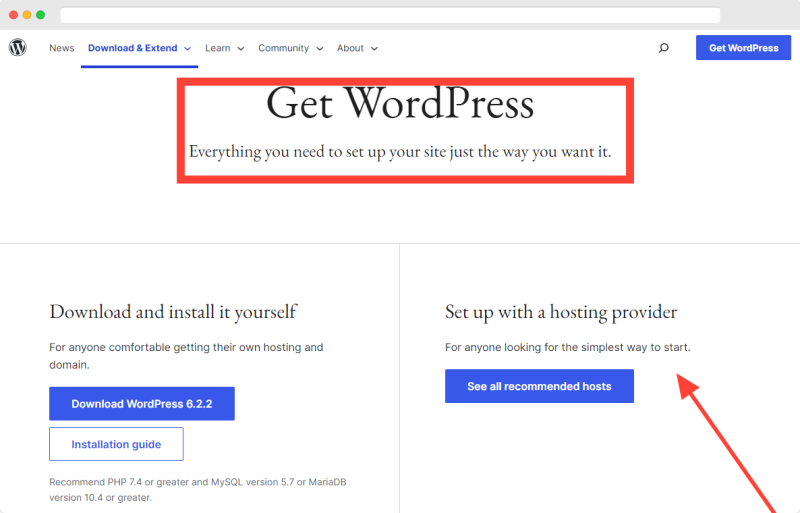 Step 2: Create A Monetization Strategy
Turning your blog into a sustainable source of income is accomplished by developing and executing a good monetization strategy.
Blogging can be quite a lucrative endeavor when the groundwork for monetization is laid out from the get-go, and bloggers know monetization strategies and understand how to generate revenue and profit. However, it can also become incredibly time-consuming and demoralizing for those who are unprepared.
There are a variety of ways to monetize a blog, some of which may be more suitable for bloggers of a certain niche, style, or status. Some of the most common ways include:
Affiliate Marketing
Sponsored Posts
Brand Partnerships
Advertisement Displays
Direct Product Sales
Subscriptions/Memberships
This is just a handful of a blogger's many ways to generate income through their blog. We will discuss each one of these and a few others in one of the following sections.
Step 3: Create A Content Strategy
Now that you have done some initial industry research, chosen a blog and domain name, and started thinking about your monetization strategies, it is time to think about content.

Bloggers should always have some sort of content strategy in place, which refers to the planning, creation, and delivery of their blog content.

Creating a content strategy involves a combination of the following actionable:
Identify your target audience and think about what kind of subject matter you are going to provide in order to keep them engaged.
Conduct keyword research to hone in on what topics are popular and what people are searching for. Search intent is the main goal a user has when typing a query into a search engine — keywords will help you find out what your audience's search intent is and, in turn, determine where to focus your content.
Consider different types of content formats and decide what combination you want to use for your blog. Choose from long and short-form articles, listicles, infographics, video clips, GIFs, images, etc. It is good to find a style that your audience likes by incorporating a mixture of these elements and then sticking to it.
Create a content calendar to make sure your blog posts are being published on a consistent basis — readers appreciate consistency and timeliness. Your content calendar will provide a schedule that you can follow to ensure that your blog posts are running smoothly and your audience is always engaged.
Step 4: Create A Promotion Strategy
Once you have nailed down your content strategy and have a good idea of how you want to deliver your blog content to your audience, it is time to start thinking about promotion.

Developing a promotion strategy for yourself, your brand, and your blog, is the next step in our guide to making money blogging. Building a profitable blog is going to rely heavily on your ability to promote your blog, generate traffic, retain genuine readers, and market different products or services (depending on your monetization strategies).
There are so many great ways for bloggers to promote their blogs, increase their online visibility, and ultimately drive traffic to their blogs. I will highlight a few of them in the following section, but keep in mind that there are many others that you can explore.
SEO (Search Engine Optimization)
Bloggers can and should learn about how simple search engine optimization practices can work wonders for the performance of their blogs. Some of the important ways that SEO can drive traffic to your blog and your blog posts include:
Keyword Research: Identify high-traffic keywords that are related to your niche and incorporate them into your blogs. Take advantage of keyword tools like Semrush, Moz, and Ahrefs to get your keyword research started.
Internal & External Linking: Include internal and external links in your blog posts in order to boost SEO for your blogs. Internally link to other relevant blog posts and other areas of your blog website, and externally link to reputable sources and other articles to help search engines recognize you as a credible source of valuable information.
Meta Tags/Descriptions: Include an intriguing meta description that summarizes the blog's content – this is what people will see on the search results page underneath the article title. Add meta tags that are relevant to your niche and are highly searchable.
Social Search Engine Traffic
Taking advantage of social search engine traffic is another great way for bloggers to promote their blogs and drive traffic to their posts. Social search engines allow users to tag websites in order to receive more specific search results as opposed to a general search. These include platforms like Reddit, YouTube, Quora, and Pinterest.

Bloggers can do a number of things to generate social media search engine traffic, including:
Sharing blog posts: Share your blog posts on all of your social media channels with compelling captions that encourage readers to visit your blog. Use an eye-catching image where appropriate — whatever you can do to draw attention.
Using hashtags and keywords: Implement relevant hashtags and keywords into your blog-sharing posts. These will help you get discovered by new users and deliver your content to a wider audience.
Cross-promoting: Collaborate with other bloggers, influencers, and brands within your niche. Guest posts are a great way to take advantage of cross-posting — this is when another blogger publishes one of your blogs on their own website. They benefit from the blog traffic generated, and you get exposure to their audience of readers.
Joining & engaging in groups: Making an effort to join and engage in different groups, forums, and discussion boards can go a long way to helping bloggers promote their content. Facebook Groups are one of the best ways for new bloggers to connect with other bloggers, promote their work, and grow their brand for free.
Some of the best Facebook groups for both new and experienced bloggers to join include:
Social Media Traffic
Social media traffic essentially goes hand in hand with the concept of social media search engine traffic. Leveraging the power of social media traffic is another way that bloggers can boost their exposure and drive more traffic to their blogs.
Social media platforms like TikTok, Instagram, and Twitter have custom algorithms that are designed to help creators grow. Bloggers can put their content in circulation, connect with new audiences, and take advantage of all of the social media traffic that runs through their platforms every day.
Paid Traffic
Bloggers can also choose to implement a variety of paid traffic strategies in order to drive more visitors to their blog and ultimately boost readership. If you have the money available to invest in paid traffic, it can be quite effective.

It is important to understand what kinds of paid traffic are available in order to identify what strategy or strategies will work best for you and your blog. I recommend that new bloggers who want to move forward with paid traffic consider the following strategies:
Search Engine Advertisements: Search engine ads are a form of paid advertising that is displayed on the search engine results pages (SERPs) of different search engine providers. Consider a variety of platforms like Google Ads, Bing Ads, DuckDuckGo Ads, etc., and determine which one(s) will work best for you.

Advertisers will typically be charged on a cost-per-click (CPC) basis, which means that you will only be charged when someone actually clicks on your ad. However, some platforms may offer other cost models for their search engine advertising services.
Benefits of Search Engine Ads:
Allows bloggers to target their reach and connect with people who are actively searching for information related to their blog content.
Allows for the testing and optimization of ads in order to make changes and improve performance over time.
Provides trackable results and metrics that can be compiled and analyzed to help bloggers make data-driven decisions for their ad campaigns.
Social Media Advertisements: Social media ads are another way to generate paid traffic to your blog by purchasing ads that appear on various social media platforms (i.e., Facebook, Twitter, Tiktok, Instagram, etc.). This style of advertisement allows bloggers to perform highly targeted ad campaigns based on demographic, online behaviors, and interests.
Benefits of Social Media Advertisements:
Allows bloggers to hyper-specify their target audience and connect with their ideal reader base by using the extensive user data that social media provides.
Receive detailed analytics and insights to measure ad performance and make changes where necessary.
Social media ads provide exceptional visibility and reach, which can translate to significant brand growth and awareness for bloggers.
---
Ways To Make Money Blogging
Now that we have walked through the important preliminary steps that are focused on finding a blogging niche, preparing content, delivering content, and devising a promotion strategy, we can move on and start discussing the money and how to make it.
As we touched on briefly in a previous section, there are a number of different ways that bloggers can go about monetizing their blogs and actually generate some income. I will now highlight nine of the best ways to make money blogging.
1. Display Ads
Displaying ads is a great way for bloggers to monetize their blogs by creating a passive income stream that can generate significant income. In order to implement an ad display strategy successfully, bloggers will typically need to partner with advertising networks like Google AdSense, Ezoic, Mediavine, Raptive, and more.
Bloggers can earn revenue by displaying ads on their blogs through pay-per-click (PPC) or pay-per-impression (CPM) payment models with advertising networks. Bloggers can approach relevant brands and businesses to discuss direct advertising opportunities as well.
Consider the following factors to optimize ad monetization on your blog:
Ad Placement: Place advertisements in strategic locations throughout your blog that attract attention but do not take away from the overall user experience.
Relevance: Do your best to choose ads that align with your blog's niche and the interests of your target audience to boost the likelihood of receiving engagement.
Performance Tracking: Analyze the performance of your display ads on a regular basis and adjust strategies (ad placement, ad content, etc.) based on data like click-through rates (CTR), impressions, and overall revenue generated.
Anti-Ad Blockers: Implement anti-ad blocking tools where appropriate to work against ad-blocking software and maximize your revenue potential.
Earning Potential: Bloggers can expect to earn anywhere from $0.10 to upwards of $1.00 per click on the display ads hosted on their blog. Some niches may have a higher PPC earning potential for blog advertisements due to increased advertiser competition, while others may be significantly lower.
Difficulty: This monetization strategy is easy for bloggers to implement and maintain for extended periods of time if success is found. It can be executed from day one and provides a great way for new bloggers to start earning. Simply apply to a display advertising network and start hosting ads on your blog.
I recommend Google AdSense for new bloggers who may not have much of an audience yet, as they do not have any traffic requirements. Once you have accumulated more daily page views, you can apply for other ad networks like Ezoic, Raptive, and Mediavine.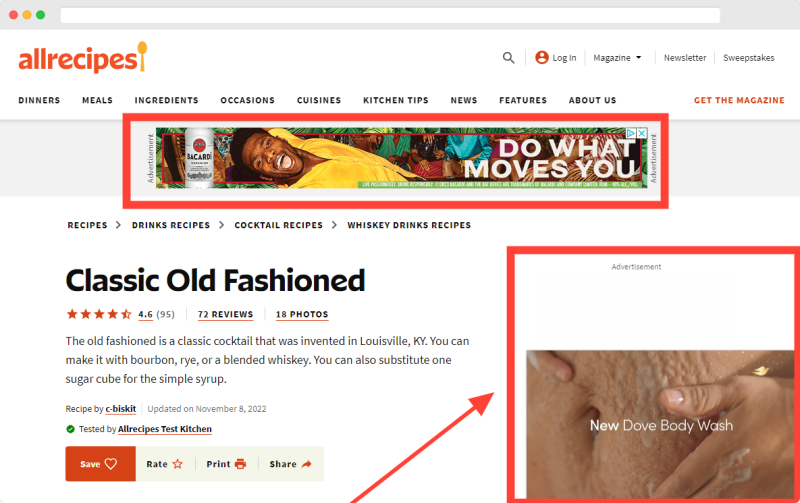 2. Sponsored Posts
Sponsored posts are another way for bloggers to monetize their content and bring in some steady income. Sponsored posts are a style of advertising in which bloggers are paid by brands or companies to publish content that promotes their brand and/or its products/services.
Sponsored posts are meant to be integrated into a blogger's regularly scheduled flow of content. Things like the timing of the post, the content itself, and how the sponsorship is presented are all important factors to consider when taking on sponsored posts. They are used as a way for businesses to connect with a wider consumer group by leveraging the credibility and influence that a blogger has on their own audience.
It is important for bloggers to choose sponsor partnerships that align with their content niche, values, and the things that their audience finds interesting. Misaligned sponsor posts that miss the mark can end up being quite harmful to a blog's performance, so be mindful of what you are subjecting your audience to.
Earning Potential: Earning potential for bloggers who take on sponsored posts can range anywhere from $50 per post to upwards of $5,000 per post. Typically, the size of a blogger's audience, the number of blog visitors, and relative levels of blog engagement will be the main factors that influence the cost of a sponsored post.
In general, bloggers who bring in 1,000 to 10,000 monthly visitors can earn $100 to $500 per post. Bloggers with larger audiences that amount to 100,000 and, in some cases, more than 1,000,000 monthly visitors can be earning thousands for a single sponsored blog post.

Difficulty: The process of implementing a sponsored blog post strategy to monetize your blog is relatively difficult, especially for newer bloggers. Securing relevant sponsorship deals with brands and companies that align with your blog content can be quite difficult, as the industry is quite competitive, depending on your specific niche, of course.

Typically, sponsors will be looking for bloggers who have a substantially sized audience and/or have established themselves as a credible voice within a specific niche. Therefore, newer bloggers may struggle to meet certain statistical and engagement-related requirements.
Bloggers must also be mindful of maintaining their authenticity and preserving the trust and respect of their readers when taking on sponsorships.
3. Affiliate Marketing
Affiliate marketing is a performance-based marketing strategy that works by paying promoters of a product or service a commission for sales that are generated through their unique referral or "affiliate" link. It has become one of the more popular ways that people monetize different online platforms (it is actually my favorite way to monetize a blog).
Bloggers can monetize their blog content by joining different affiliate programs and promoting the associated products and/or services through the use of banner ads, in-post callouts, and text links or with full review-style posts. Bloggers provide their unique affiliate link and instruct their audience to use it if they end up making a purchase.
Brands and companies that use affiliate marketing strategies will often provide additional incentives for consumers to use affiliate links by including a discount with an affiliate's purchasing link. For example, a blogger could include one line at the end of a product review that reads something like "Use my affiliate link and receive 10% off your order at checkout (insert affiliate link here)".

Earning Potential: Earning potential for bloggers who implement affiliate marketing monetization strategies can vary widely depending on the products or services being promoted, the blogger's niche, and the affiliate program itself. In general, bloggers can expect to earn anywhere from 1% to upwards of 50% of the sales volume generated through their affiliate links.
Here is a tentative commission guideline for three different styles of products and services that affiliates typically promote:
Physical Products: Commissions tend to range from 5% to 15% of sales generated
Digital Products: Commissions tend to range from 30% to 50% or more
Subscription Services: Recurring commission payments for a percentage of the subscription value (monthly, bi-weekly, quarterly, etc.).
Difficulty: Implementing an affiliate marketing monetization strategy for your blog is one of the easier methods for bloggers to take on. Affiliate programs are generally designed to be very user-friendly and accessible to new users. There are a number of programs that do not have any strict entry requirements and, as a result, are great for new bloggers; these include:
The best part about affiliate marketing is that you don't have to worry about investment or customer support for the product or service you just sold.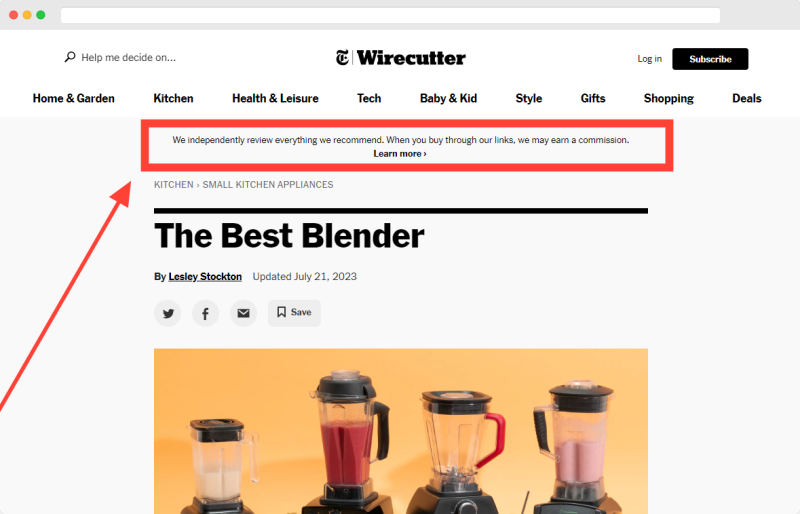 4. Online Courses & Other Digital Products
Bloggers can also consider selling online courses and other digital products through their blogs as a way to monetize their audience.
Online courses can be written or video-based educational programs that provide guidance on a variety of topics like personal development, health and wellness, graphic design, eCommerce, and more. In addition, bloggers can also market other education-style services like online webinars, workshops, and consulting services.
Digital products can also be marketed and sold to a blogger's audience. These include things like e-books, image filters and presets, software tools and plugins, printables, and digital art.
Bloggers can promote these products and services through featured blog posts, ad placements on their website, guest posts on other blogs, or by building an email list and executing email marketing campaigns. You can also partner with other bloggers through affiliate marketing so they help you sell your course.
Editor's Note
Every blogger, regardless of niche and experience level, should be actively building an email list as they develop their audience. An email list can be used to market products and services to your audience through a direct line of communication, among a number of other valuable applications.
Earning Potential: Earning potential for bloggers who are selling online courses and/or digital products through their blog will depend on what they are selling, the size of their customer base, and the relative demand for their offering(s). Bloggers can expect to earn anywhere from $100 a month to $5,000+ per month for their digital product and online course sales.
Difficulty: Creating and selling online courses and/or digital products on a blog is not excessively difficult but does require a fair amount of work to achieve. Bloggers will need to develop their course, product, service, or other offering and then proceed to create an effective marketing strategy to promote it through their blog.
5. Freelancing
Freelance blogging is a great way for bloggers to make money blogging without the need to create and run their own blogs. Freelance bloggers can make money by providing content creation services in the form of blog posts to different clients, publications, websites, etc.
They provide high-quality content that is tailored to the specific brand voice, tone, and other content requirements provided by the specific client. Write marketing copy, promotional blogs, brand identity content, and so much more.
This is an awesome way for new bloggers to gain some experience in the field and build a portfolio before diving into a blog of their own while making some money at the same time. It is also a great way for existing bloggers to supplement their current blogs with other income-generating opportunities.
Some of the best places to find freelance blogging work include:
Earning Potential: Earning potential for freelance blog work will vary depending on a number of factors, including the niche of work, project scale, blogger experience and proficiency, and the relative demand for freelance work. Freelance bloggers earn anywhere from 1 – 3 cents per word for entry-level writers to upwards of 50 cents per word for more experienced writers.
Difficulty: Freelance blogging is one of the easier ways for bloggers to make money due in part to the fact that they do not need to build a blog and take on all of the tasks that come with monetizing one's blog. With that being said, there is a fair amount of effort involved with finding clients and locking in paid work.
6. Consulting, Public Speaking & Conferences
Bloggers can branch out from typical blogging revenue streams, diversify their portfolio, and grow their brand by offering consulting services, participating in public speaking engagements, and attending conferences within their niche.

Here is how bloggers can monetize these strategies:
Consulting Services
Bloggers can offer personal consulting and/or coaching sessions that provide directed guidance and assistance to clients. Providing customized solutions that cater to the specific challenges and goals of your clients is a good way to generate income.
Bloggers who want to monetize through consulting service offerings should showcase their expertise in a specific niche through their blog posts in order to build authority and credibility with readers.
Public Speaking
Thought leaders are experts within a certain industry or niche who provide guidance and inspire innovation within their field. Bloggers who establish themselves as thought leaders will become strong candidates for public speaking gigs.
Bloggers can monetize their public speaking efforts by collecting speaking fees for their participation in public speaking events. Earnings will vary based on the scale of the event, the event organizer, and the popularity/expertise of the blogger.
Public speaking is a great way for bloggers to gain exposure to their brand, develop new opportunities, and connect with new audiences. Taking unpaid public speaking gigs is worth considering for the brand exposure potential alone.
Conferences
Conferences and similar events are one of the best ways for bloggers to network with like-minded individuals and develop professional relationships that can lead to a variety of paid opportunities.
Showing up to conferences and representing your brand will serve to boost visibility and audience growth and build brand recognition among people who are relevant to your niche and industry.
Bloggers can collaborate with other brands and organizations to secure sponsorship contracts that will offset travel and accommodation expenses and, in some cases, offer payment or earning incentives.
Earning Potential: Earning potential for bloggers who are offering consulting services will depend on their niche, experience, reputation, market demand, and the value that their consult delivers. Consulting service rates typically range anywhere from $30 to $300 or more per hour.
Earning potential bloggers who are monetizing through public speaking events also varies widely, depending on factors like the size of the event, the organizer's budget, and the duration of the speech itself. Public speakers can charge anywhere from $100 to upwards of $1,000 per speaking engagement.
Attending conferences may not provide the same direct earning potential for bloggers as public speaking or consulting. However, the opportunity to network with other professionals in your industry and bring new eyes to your brand is extremely valuable.
Difficulty: Providing consulting services and arranging paid public speaking gigs are both relatively difficult monetization avenues for bloggers to achieve. Both require a fair amount of work to develop the expertise/reputation required to have success, as well as find clients and paid work.

Attending conferences is very easy for bloggers to do, as most events are open to the public and do not typically have any entry requirements. One potential barrier would be costs associated with travel, accommodations, and any admission fees.
7. Membership Sites
Membership sites are another effective way for bloggers to make money through their blogs and monetize their influence. Membership sites feature offerings like premium content and access to exclusive tools, resources, and community benefits.
Bloggers can use their platform and content to attract loyal readers who are willing to become subscribers to a membership site and pay for access to exclusive content and other features.

Membership sites are primarily monetized by way of:
Subscriptions: Members pay a recurring set fee that grants them access to the membership site and its features/benefits. Payments are typically made on a monthly or annual basis and serve as the primary source of consistent revenue.
Tiered Memberships: Bloggers can choose to implement multiple membership tiers with different subscription fees associated with each. Different tiers offer various levels of access to different content, features, and/or other perks. Tiers can offer flexibility for people with varying budgets and needs.
Upselling & Cross-Selling: Bloggers can use their membership website to upsell additional products and/or services to their members in addition to the membership. This is a great way to generate some extra revenue and further diversify your income streams.
Earning Potential: Earning potential for bloggers who want to monetize through a membership site will vary based on factors like audience size, content niche, pricing strategies, supplemental revenue streams, and member retention rate. Bloggers can earn anywhere from a few hundred dollars a month to 4 and even 5 figures for creators with a large audience and well-executed revenue strategies.

Difficulty: Creating and launching a successful membership site that generates revenue is relatively difficult. Bloggers will need to create and host a website, create the content and other features to populate the website, and actively market the membership to their blog audience. With that being said, there are ways to expedite the process, like using pre-built website templates and repurposing old blog content.
8. Physical Products
Bloggers can choose to monetize their blogs by leveraging their brand, expertise, and influence to sell physical products to their audience. These products can be anything from clothing, footwear, and accessories to food, technology, and home decor.

Here are some tips for bloggers to be successful in selling physical products:
Choose Products That Align: It is important to select and offer the right products based on your blog's niche, as well as your audience's shared set of needs and interests. Choosing products that align well with your content niche will sell better to your loyal audience. Choosing products that do not align will likely lead to fewer sales and could jeopardize your credibility and authenticity in the eyes of your readers.
Set Up An eCommerce Store: In order to showcase and sell your products to an online audience, bloggers need to set up an eCommerce website. This will give your customers a one-stop shop for all of your products and make your business look professional.
Promote Through Your Blog: Bloggers should be using their blog platform to promote their eCommerce store and its products to their audience. Write product feature blog posts, reviews, share customer testimonials, and place ads in different locations that link to your store.
Market Through Social Media: Take advantage of social media channels like Twitter, Instagram, Pinterest, Facebook, and more. Market your products directly, or attract attention to your blog where your products are being promoted.
Offer Deals: Offering deals, flash sales, discounts, and other promotions is a great way to incentivize your audience and boost those sales numbers.
Earning Potential: Earning potential for bloggers who monetize their blog by selling physical products can range anywhere from $100 per month to well over $5,000 monthly. Earnings will depend on the value of the products for sale, audience size, and resulting customer base, the effectiveness of marketing efforts, and the relative demand for the products.

Difficulty: Selling physical products as a way to monetize a blog is one of the more difficult and time-consuming methods to take on. Not only will bloggers need to choose the right products and source them at a price that leaves room for profit, but they will also need to create an eCommerce website through which they can sell their products.
9. SaaS Products
SaaS (software as a service) products are software products that users gain access to over the internet. Some of the most common SaaS products include CRM (customer relationship management) apps like Salesforce and HubSpot CRM, email marketing platforms, accounting and finance software (QuickBooks, Freshbooks, etc.), project management software (Asana, Monday.com, etc.), and many more.
Bloggers can choose to create and sell their own SaaS products if they possess the technical expertise to develop the software. They can also choose to hire a developer to help them create the product.
Bloggers can also partner with existing SaaS providers and become an affiliate (we talked about affiliate marketing earlier). Promote the software using your unique affiliate link to your blog audience through posts, email marketing, and other promotion channels. Earn a percentage of every SaaS product sale you generate through your affiliate link.
Lasso and LinkWhisper are two great examples of successful SaaS products created by entrepreneurs. Lasso, among other features, is a plugin that helps bloggers keep track of affiliate products on their site, while LinkWhisper is an internal link-building tool that helps people optimize their websites for SEO and rank better on Google.

Earning Potential: Earning potential for bloggers who monetize their blog by selling SaaS products can range anywhere from a few hundred to thousands of dollars each month. The main factors that will affect earnings include the relevance and demand for the product, the size and engagement level of the blogger's audience, and the price point of the product itself.

Difficulty: Selling SaaS products can be a difficult monetization strategy for a blogger to accomplish simply because of the technical knowledge and expertise required to develop a high-quality software application that people will purchase.

However, bloggers can choose to hire a software developer to handle the app development aspect so that they can focus on marketing and promotion. It is also possible to go the affiliate marketing route and earn commission by promoting someone else's software.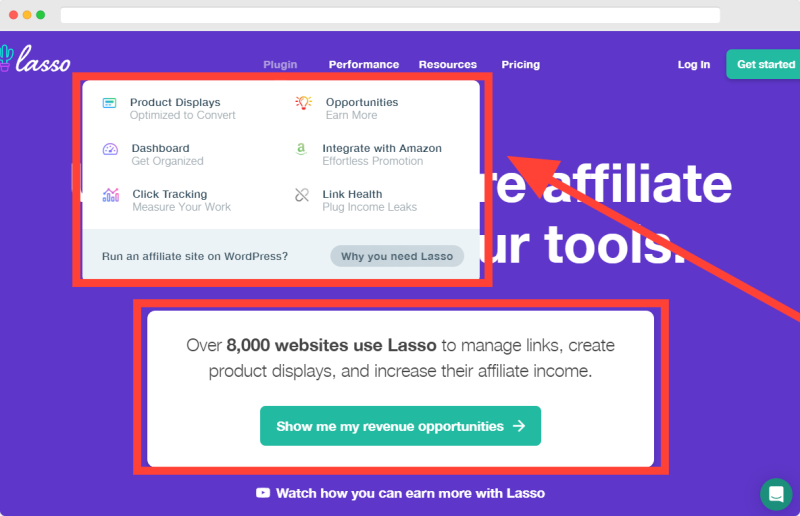 ---
Benefits Of Making Money Blogging
Making money blogging offers a wide variety of unique benefits and advantages that many find appealing. From income potential and schedule flexibility to low start-up costs and remote work opportunities — bloggers enjoy a number of different occupational perks.
Low Capital Costs To Get Started
Bloggers can dive into the blogging industry with relatively low upfront costs, making it accessible for people who may not have much capital to invest. With a computer, internet connection, and basic web hosting services, new bloggers can get their blogs up and running.

There are a number of website building platforms that offer free or affordably priced website builders and website templates, which helps to expedite the development process without breaking the bank.

Getting started as a new blogger does not come with any significant upfront costs or investments other than a computer or laptop if you do not already have access to one.
Ability To Work From Anywhere
One of the most appealing benefits of making money blogging is the freedom that comes with it to work wherever and whenever you want (for the most part). Remote work allows for more time with family and friends and gives people the opportunity to stay mobile and travel when they want to without disconnecting completely from their jobs.
With a laptop or portable computer of some sort, bloggers can quite literally work from anywhere in the world that has a stable internet connection. No more designated office spaces and boring commutes — work from anywhere.
Multiple Ways To Make Money
Bloggers can also benefit from multiple different ways to make money, which allows them to diversify their income streams and ultimately boost the income they generate through their blogging efforts.

Combining various monetization methods allows bloggers to connect with and engage a larger audience of customers and cater to the various needs and interests of said audience. This could be a mix of displaying ads, affiliate marketing, selling physical products through an eCommerce store, or offering consulting services, as well as selling a SaaS product.
Diversification of income streams is crucial for bloggers who want to avoid relying on a single monetization strategy and build more value into their blogs.
A Blog Is An Asset (You Can Sell A Blog)
A well-established blog that attracts a sizable audience receives quality engagement, and is proven to be monetizable is an asset that you can sell. Blogs that have real income potential will hold significant market value for the right buyers.
Companies, brands, and entrepreneurs who are looking to establish and/or expand their online presence quickly may choose to purchase an active blog that is relevant to their niche as a means to do so. Bloggers can choose to sell their blog if it provides the desirable features that buyers are looking for, but it will take some work to get it to that point.
High Earning Potential
Blogging is an occupation that offers high earning potential for those who are dedicated and strategic and produce high-quality content on a consistent basis. Blogs take time to establish and develop as bloggers gain credibility and authority within a niche and attract new audiences as a result.
The diverse range of ways that bloggers can monetize their platform contributes to the inherent high earning potential of the blogging industry. Implementing combinations of different income-generating strategies is the key to achieving substantial earnings as a blogger.

Some of the most well-known bloggers have reported earnings in the range of $50,000 to $200,000 per month. It is important to remember that these are exceptional cases, and the reality is that the majority of bloggers will earn much less.
---
Tips For Maximizing Earnings Blogging
Bloggers should always be looking for ways to get the most out of their efforts and take full advantage of their platform. Here are some tips for maximizing your blogging earnings.
Choose The Right Niche
Choosing the right niche is crucial to the success and earning potential of a blog. A well-chosen niche is one that aligns well with your passions, interests, and expertise as a person. This will help to ensure that the content you are creating and delivering is accurate, insightful, and provides real value to your audience.
Do some initial research to find out what content is in high demand and what niches are performing well in the blogging industry. Do your best to choose a niche that meets these criteria to an extent but also remains authentic to what you want to write about as a blogger.
Treat Your Blog As A Business From The Beginning
One of my favorite tips for bloggers is to treat your blog like it is a business from day one. Getting in the mindset of running your blog like a business right out of the gate will set you up for long-term success.
Set clear goals for yourself, take the time to develop high-quality branding, and start thinking about monetization strategies before you are ready to implement them. This will lay the foundation for the sustainable growth of a successful blog that has a focus on monetization and profitability.
Set Realistic Expectations
I cannot stress how important it is for new bloggers to set realistic expectations for themselves and the success of their blogs before they dive in. Come to terms with the fact that blogging takes time and effort to accomplish tangible results and find success.

This is especially true for bloggers who have income goals and are working towards creating a profitable blog. Don't start out by putting inflated earning expectations on yourself, but instead, start with small incremental goals that are achievable.
Outsource Work When Possible
Outsourcing work is another useful tip for bloggers to consider in an effort to lighten their workload and get help from other professionals to improve both the quality of work and their quality of life.
Certain projects and tasks can and should be outsourced to other writers, editors, virtual assistants, etc. This is extra useful for bloggers who are looking to expand operations, start producing more content, and develop new monetization strategies, as they will need to focus their time on these things and outsource other work.
Outsource work when it makes sense for your workflow and goals, but don't lose sight of the passion you have for creating awesome blog content!
Start An Email List From Day One
Start an email list from the get-go, period. This is a golden rule for 95 percent of new online businesses and goes for well-established businesses as well. Email lists allow for a direct channel of communication between a blogger and their readers on an individual level.

Collecting email addresses from your audience ensures that you can capitalize on the consumer potential of those audience members, even after they have left your website. Bloggers who have an email list will be able to carry out email marketing campaigns which are proven to be highly effective.
---
FAQ How To Make Money Blogging
Let's wrap up with a little bit of Q&A. Here are the answers to some of the frequently asked questions on the topic of how to make money blogging.
How Do Beginner Bloggers Make Money?
Beginner bloggers make money through various strategies such as sponsored posts and other content, display ads, selling digital products, and affiliate marketing programs. Earning potential may be limited by their lack of experience and recognition in their niche but will increase as their blog grows.
Can I Make A Living Blogging?
Yes, it is possible to make a living blogging, and many successful full-time bloggers earn an income that can support a comfortable lifestyle. However, developing a blog that can provide a steady stream of income requires time, dedication, and consistent effort.
How Much Money Do Bloggers Make?
Bloggers' earnings are known to range widely depending on a variety of factors, including niche, audience size, and monetization strategies. Some highly successful bloggers have reported earnings of $10,000 to upwards of $50,000 per month, while other bloggers (the majority of bloggers) are earning more modest amounts of $100 to $1,000 monthly.
Do I Need An LLC To Start A Blog?
No, you do not need an LLC (Limited Liability Company) business structure to start a blog. Bloggers start out as sole proprietors who can legally operate their blogs without registering an LLC. However, keep in mind that as your blog grows and starts to generate substantial income, it may be a good idea to consider forming an LLC or other legal entity for protection and tax benefits.
Do Bloggers Pay Taxes?
Yes, bloggers are required to pay taxes on any income earned through blogging efforts, whether it is from display ads, affiliate marketing, sponsored content, or any other monetization method. This is all considered taxable income, and as a blogger, you are responsible for reporting your earnings and paying all applicable taxes defined by the laws in your country.
Which Are The Most Profitable Niches For Blogging?
There are too many highly profitable blogging niches to list them all, so here are a handful of the ones that I think are great for new bloggers and will continue to grow.
● Personal Finance
● Travel & Tourism
● Food & Recipes
● Entrepreneurship
● Health & Wellness
● Personal Development
---
Final Thoughts
Blogging provides the opportunity for aspiring creative entrepreneurs to monetize their passion, interests, and expertise by sharing it with an online audience and leveraging their influence. The combination of creativity, dedication, and business acumen can translate into the development of a successful blog that generates substantial income.

In this article, we have provided some in-depth insight regarding how to make money blogging. From choosing a good niche, doing keyword research, and creating a brand, to creating a content plan, implementing monetization strategies, and general tips for maximizing your earnings – we have covered it all.

Thanks for reading, and best of luck in all of your future endeavors.
Up Next
Get our free Side Hustle Handbook with the best strategies to multiply your income sources today.
Plus our best money tips delivered straight to your inbox.

Rhys is an online content writer & editor, student of decentralized finance and amateur botanist. He loves playing video games with his friends, learning new songs on the piano, and spending time in the sun with his dog Levi.