Zacks Trade Review 2023: An Online Broker for Active Traders
Zacks Trade offers a robust trading platform, access to international exchanges, and great customer service.

Reviewed By

Ricardo Pina

Many or all of the products featured on this page are from our sponsors who compensate us. This may influence which products we write about and where and how the product appears on a page. However, this does not influence our evaluations. Our opinions are our own. Here is a list of our partners and here is how we make money.
---
The information provided on this page is for educational purposes only. The Modest Wallet is a financial publisher that does not offer any personal financial advice or advocate the purchase or sale of any security or investment for any specific individual.
With dozens of trading platforms out there, it can be difficult to know which one is best for your needs. However, for active traders that like to geek out on the ins and outs of market data, there's a platform that's quickly making a name for itself among individual investors: Zacks Trade.
Founded by legendary investor Len Zacks, the Zacks Trade platform is a popular choice among people who take an active approach to their investing. Although it doesn't quite have the name recognition of brokerages such as Vanguard or Fidelity, the company has been in the business of researching equities for more than 30 years and manages more than $5 billion in assets as of 2021.
But, is it the right trading platform for your needs? In this Zacks Trade review, we'll walk you through the ins and outs of this trading platform.
Quick Summary: Zacks Trade is an online broker and self-directed platform for individual investors and prides itself on providing extensive research tools for its clients. The platform offers investors the opportunity to trade on more than 90 international exchanges.
Promotion: None at this time
Pros:
Low cost

Powerful trading platform

Lots of research tools

Access to international exchanges

Human advisors available
Cons:
No commission free offering

Not for newbies
What Is Zacks Trade?
Zacks Trade is a self-directed platform for individual investors and prides itself on providing extensive research tools for its clients. It's an online brokerage firm, so you won't find any local Zacks branches in your neighborhood. However, its online presence is perfect for active, tech-minded traders.
Based out of Chicago, Illinois, Zacks Trade is similar to many other online brokerages for individual investors, though it sets itself apart with its award-winning platform. Like most brokerages, Zacks allows you to buy and sell stocks, bonds, ETFs, and other securities.
Its key selling point is the sheer amount of research that it provides to investors, which is a serious asset for folks looking to craft an aggressive and growth-oriented portfolio. It also offers investors the opportunity to trade on more than 90 international exchanges, regardless of their home country.
See Also: Firstrade Review: A Low-Cost Online Broker
How Does Zacks Trade Work?
Zacks Trade is similar to its competitors, including Robinhood and Charles Schwab. Essentially, the company makes it possible for an individual investor to make trades on stock markets around the world, all with a single account.
Here's a breakdown of Zacks Trade:
Investing Account Types
With Zacks Trade, you can open one of many accounts based on your personal financial goals. Some of the accounts that the brokerage offers include:
Individual Brokerage – A general, all-purpose investment account for folks who want to trade securities without the limitations imposed by IRAs and institutional retirement plans.
Joint Brokerage – Similar to an individual brokerage account, joint accounts simply allow two or more individuals to share investments.
Traditional IRA – Available only for US residents, Traditional IRAs are a type of tax-advantaged retirement account for individual investors that enable you to trade securities.
Roth IRA – This unique type of individual retirement account for US residents offers no tax breaks now, but allows distributions to be taken tax-free after retirement.
Rollover IRA – Designed to maintain the tax-deferred status of an employee retirement account, rollover IRAs are a nice option for investors that have a 401k or 403(b) plan from a former employer.
However, it's worth noting that many of the Zacks Trade accounts, such as both Roth and traditional IRAs, are available only for investors in the US.
Additionally, while the standard Zacks Trade account is a cash account, the company does offer margin trading privileges to the majority of account types.
See Also: What are Dividends: Become a Dividend Aristocrat
Opening an Account with Zacks Trade
Opening an account with Zacks Trade is a fully online process that's open to citizens and residents of more than 200 different countries (Canada and Japan are notable exclusions).
Creating an account is fairly straightforward, as you simply need to click the "Open An Account" button on the brokerage's home page to get started. From there, you'll be directed through an application process that can take upwards of an hour to complete. Admittedly, it takes considerably longer to create a Zacks Trade account than it does to get started trading with many other online brokerages. Additionally, account approval can take up to 48 business hours, though some investors have found that it's taken up to a week to open an account.
One of the reasons why it takes quite a bit of time to open an account with Zacks Trade is that you need to upload a handful of documents to prove that you meet the brokerage's eligibility requirements. To start with, you'll need to upload various proofs of identification, such as copies of your passport, to show that you live in an eligible country and that you're more than 18 years old.
Furthermore, as of 2021, the brokerage requires that all potential investors have a history of at least 100 live trades. For folks who want to engage in day trading or margin trading, Zacks also requires proof of your annual net income as well as your liquid net worth. The good news is that these requirements are fairly negligible for standard cash accounts.
After you've been approved, you can go ahead and fund your account through wire transfers or ACH transfers. Zacks Trade recommends a minimum amount of $2,500 for a cash account; however, you are able to fund your account with less money. For margin accounts, they do require a minimum of $2,000 to maintain your account.
Zacks Trade Features
For active investors, one of Zacks Trade's greatest assets is its long list of features. Here are some of the many features you can access with a Zacks' account:
| | |
| --- | --- |
| Minimum Investment | $2,500 (recommended by Zacks Trade) |
| Stock & ETF Fees | $0.01 per share |
| Options Fees | $0.75 to $1.00 |
| Mutual Funds Fees | $27.50 |
| Inactivity Fee | $0 |
| Withdrawal Fee | $0 (1 every month). Any subsequent withdrawal in the same month is $1 for an ACH, $4 for a check and $10 for a wire. |
| Investment Types | Stocks, ETFs, Options, Mutual Funds and Bonds |
| Account Types | Individual Taxable, Joint, Traditional IRA, Roth IRA, Rollover IRA, SEP IRA and Trust. |
| Platform | Desktop (Windows, Mac OS, Linux), Web-based and Mobile (iOS / Android) |
| Account Funding | Bank transfer |
| Paper Trading | |
| SIPC Protection | |
| Banking Services | |
| Support | Phone, Email and Live Chat |
Stocks, ETFs, and Options Trading
All Zacks Trade accounts have access to thousands of US-listed stocks and ETFs, as well as thousands more that are listed on international markets in 19 different countries. You can also trade on up to 16 US-based options markets.
However, the company does charge a small commission fee per stock, option, and ETF trade. While the total fee does vary based on the stock value and whether it's foreign or domestic, the commission rates at Zacks are generally considered low for the industry.
Margin Trading
One of the biggest benefits of having an account with Zacks Trade is their margins trading features.
When you open an account, you can indicate whether you'd like to have margin trading privileges or whether you'd like to stick to a cash account. You can also add margin privileges to your current account at any time.
If you opt to trade on a margin, you'll essentially make trades by leveraging your current securities. The general minimum balance for margin trading with Zacks Trade is $2,500 but the rules are different for IRAs.
Although the brokerage's rates can change without notice, at the time of writing, the company offers competitive rates of between 2.75% and 3.59%, depending on your account balance.
Mutual Funds and Bonds
With Zacks Trade, you can buy and sell US-based mutual funds from more than 250 different fund providers. Each trade costs a flat-fee commission of $27.50, though you get access to broker-assisted trades at no additional cost.
Alternatively, the company offers approximately 60,000 US and European corporate and government bonds. While the brokerage does charge a commission fee for bond trades, they are quite low, which is advantageous for investors looking to buy or sell large quantities of bonds.
Fractional Shares
Back in the pre-internet days, individual investors could only buy and sell whole stocks. While this was just fine for traders with deep pockets, for those who can't quite afford to buy highly-priced stocks, these limitations posed a significant barrier to potential earnings.
In more recent years, though, many brokerages have begun to offer investors the ability to buy fractional shares. This means that you can buy 1/2 of a single stock or even just 1/4 of a stock, depending on your budget.
Unfortunately, Zacks Trade doesn't offer investors the opportunity to buy or sell fractional shares. However, as more and more investors look to buy partial shares, you may see the company offer this feature in the future.
See Also: What is an Exchange Traded Fund 'ETF': Everything You Need to Know
Trading Platform and App
If you trade with Zacks, you have access to five different platform options, which can be used interchangeably:
Zacks Trade Pro – A desktop app that's best for investors who want access to a completely customizable interface with all the tools necessary to execute complex trades and manage large portfolios.
Client Portal – Your one-stop shop for managing your account, completing simple trades, and reviewing your statements with a simple, clean interface.
Zacks Trader – Accessible via any desktop browser, this online platform is the "lite" version of the Pro desktop app with an easy-to-learn trading interface.
Handy Trader Mobile App – Perfect for making on-the-go trades or checking in on your portfolio from your phone.
TabletTrader Tablet App – A mobile app that's designed specifically with a larger tablet screen in mind but that contains all the functionality of Handy Trader.
Overall, most investors find that the different platforms are tricky to learn at first, though they become easy to navigate if you take advantage of the company's self-directed online learning materials.
Research and Educational Tools
Zacks Trade's extensive research and educational tools set it apart from the pack.
While the brokerage doesn't offer much research to non-account holders, once you log into your account, you have access to 20 free research subscription services and free trials for 80 premium services.
Out of all their research offerings, some of the best services you get access to with your account include Morningstar, The Motley Fool, Thomson Reuters, and Dow Jones. You also get access to the brokerage's affiliate site, Zacks, for free. All of these sources can be accessed through the ZacksTrade Pro desktop platform with ease.
Additionally, you get access to a whole host of essential fundamental data on securities as well as the ability to create custom charts.
That being said, some of these tools are quite complex, so it takes a while to figure out how they work. Thankfully, the company does offer platform tutorial videos and even a demo account to help you get started.
Customer Service and Support
Customer service and support at Zacks Trade is known for being quick and efficient. You can get help through the brokerage's live chat, phone support, and email.
Unfortunately, the company does not offer 24/7 support. You can only get support during Eastern Standard Time (UTC-5) business hours, which isn't ideal for all international investors. Additionally, phone support is only available through US phone numbers so international callers may be charged additional fees.
Zacks Trade Pricing and Fees
Regardless of how much you plan to invest, you must have a solid understanding of any potential brokerages' fees and pricing structure.
Fees
Whether you have a Roth IRA or an individual brokerage account, all of Zacks Trade's accounts are free to open and maintain. The company has no inactivity fee and they offer unlimited free access to all of their platforms once you have an account.
It's worth noting that Zacks allows for only one free withdrawal from your account every month. They charge $1 per subsequent ACH withdrawal, $4 for a check, and $10 for a wire transfer after you exceed your free monthly allotment.
Trading Commissions
These days, the world of online brokerages has quickly shifted toward free or very low-cost commissions on domestic trades and Zacks is no exception. Here's what you need to know about their trading commissions:
Stocks
For all domestic stock and ETF trades, the company charges a $0.01 per share commission on stocks worth more than $1 per share. If you're trading securities worth less than $1 per share, you'll pay 1% of the trade value with a minimum fee of $1.
Foreign stocks, however, vary widely based on the market you're trying to trade n. For example, Canadian stocks will run you CAD 0.02 per share with a CAD 4.50 minimum while trading on the British market will cost you 0.3% of the trade value in GBP with a minimum fee of GBP 12.
Additionally, you get access to free broker-assisted trades with all account types and on all stocks, either foreign or domestic.
See Also: What is a Bond: Everything You Need to Know
Mutual Funds and Bonds
Domestic mutual funds trades with Zacks cost a flat fee of $27.50 per trade, which is fairly high for the industry. However, you get access to broker-assisted trades at no extra charge.
For corporate bonds, you'll pay $3, plus 0.1% of the face value for the first $10,000 and 0.025% of the face value on the remaining balance. Government bonds are taxed similarly, though you'll pay $3, plus 0.025% of the face value on the first $1 million and 0.005% of the face value on the remaining balance.
Margin Rates
The majority of Zacks Trade accounts have some sort of margin privileges, though it's important to know the fees of margin trading before you begin.
Your margin rate with the brokerage depends on your current balance. The rates are as follows:
Tier 1 (up to $100k) – 3.59%
Tier 2 (up to $1M) – 2.09%
Tier 3 (up to $3M) – 2.75%
Tier 4 (> $3M) – 2.75
In general, Zacks Trade offers average margin rates. However, rates can change at any time. Your rates may also change based on the base currency of your account and your country of residence.
Zacks Trade Security
At Zacks Trade, your account is covered by multiple layers of security and protection.
All accounts with the brokerage are protected by the Securities Investor Protection Corporation (SPIC) for up to $500,000 per account should the brokerage fail. Moreover, the company also has additional brokerage failure insurance with Lloyds of London.
Security-wise, the Zacks Trade platform is protected by 128-bit SSL encryption. The company also offers free security monitoring and the ability to restrict access to your account to certain IP addresses.
Zacks Trade Pros
Margin rates are at or below the industry average
Long-standing reputation of reliability
Ability to trade on 90+ international markets
SPIC-protected and underwritten by Lloyd's of London
Accounts are available to residents of 200+ countries and territories
Quick and efficient customer service
Access to extensive research tools and services
Multiple high-powered platforms to choose from
Zacks Trade Cons
Charges a commission (albeit a small one) on all trades
No fractional shares trading
Customer service is only available during EST business hours
High fees for mutual fund trades
No international support phone number
Opening an account can take a few days
$2,000 account balance to trade on margin
No crypto investment options
See Also: What is Compound Interest and Why is it Important for Investors
Zacks Trade Alternatives
Not sure if Zacks Trade is right for you? Here are some alternatives to check out:
Robinhood
A popular choice among self-directed investors of all experience levels, Robinhood is a fan-favorite among millennials because of its commission-free trades and intuitive interface. It offers stock, ETF, and options trading, as well as crypto investing.
Although it has no-minimum deposits on its easy-to-open accounts, you do have to pay a monthly fee depending on your account level. Moreover, Robinhood doesn't offer mutual funds or bonds, but it's a simple way to get into stocks and ETFs for new and experienced investors, alike.
Read our full Robinhood review to learn more.
Webull
Webull is similar to Robinhood but is more focused on commission-free trading on stocks, ETFs, and options for newer investors that take an active approach to trading. It has no account maintenance fees and an easy-to-use interface that's much more customizable than many other beginner-friendly platforms.
Furthermore, Webull allows for extended hour trading, though it doesn't offer crypto or mutual fund investing. Since margins and day trading are limited on the platform, Webull is popular among folks who invest as a side hustle rather than as a full-time gig.
Check out our full Webull review to learn more.
Minimum Investment
$2,500 (recommended by Zacks Trade)
Fees
$0
Promotions
Stock and ETF Trades
$0.01/share
Options Trades
$0.75 to $1/contract
Investor Protection
$500,000 (securities up to $500,000, cash up to $250,000)

Minimum Investment
Fees
$0
Promotions
Stock and ETF Trades
$0/trade
Options Trades
$0/contract
Investor Protection
$500,000 (securities up to $500,000, cash up to $250,000)

Minimum Investment
Fees
$0
Promotions
Stock and ETF Trades
$0/trade
Options Trades
$0 + ($0.65/contract)
Investor Protection
$500,000 (securities up to $500,000, cash up to $250,000)
Who Is Zacks Trade Best For?
Zacks trade is a solid all-around platform for active investors and anyone that loves research. Thanks to its relatively low fees on stocks, ETFs, bonds, and options and international market access, it's great if you're looking to conduct a high volume of trades. Plus, the company's low margin rates and day-trading-friendly account make it nice for very active investors.
However, due to Zacks Trade's net worth and trade history requirements, it's not ideal for new investors. Additionally, the brokerage's lack of professional portfolio management tools and products, it's not a great option for people who like to take a passive approach to their investing.
Zacks Trade FAQ
These are some of the most frequently asked questions about Zacks Trade around the web. Here are our answers.
Is Zacks Trade a Good Broker?
Zacks Trade is a solid brokerage option for experienced, active traders that are looking to gain access to the company's powerful research tools, free broker-assisted trades, and great margin rates. However, the brokerage isn't ideal for new investors due to its net worth and trade history requirements.
Is Zacks Trade Legit?
Zacks Trade is a legitimate online brokerage whose customer securities are protected by the Securities Investor Protection Corporation (SPIC) and by Lloyd's of London. The brokerage's parent company has been active in investing and research for more than 30 years and it has a reputable track record of customer service for its account holders.
Account Minimum: $2,500 (recommended by Zacks Trade)
Fees: $0.01 per share on stock/ETFs trades, $0.75 to $1 on options trades, $27.50 on mutual funds
Promotion: None at the moment
Final Thoughts
At the end of the day, Zacks Trade is a reputable, feature-rich brokerage option for experienced traders that take an active approach to their investments. With a seemingly endless list of tools for you to choose from, the company is great for anyone that loves to conduct extensive research and keep up to date on the latest happenings on the financial markets.
Even though it's not ideal for newer investors, Zacks Trade's non-existent account fees, relatively low commissions, and access to international markets make it a solid choice for keen retail investors.
Up Next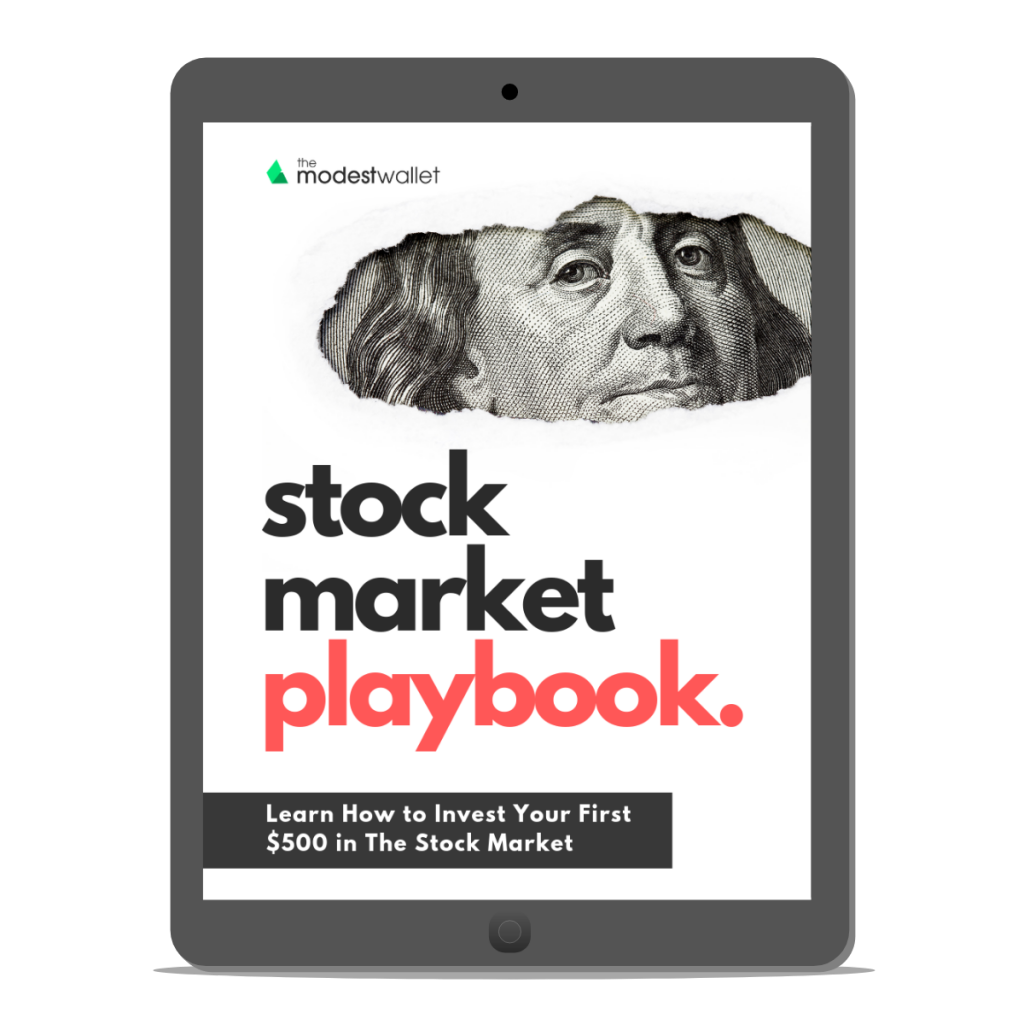 Get our free Stock Market Playbook to learn how to invest your first $500 in the stock market.
Plus our best money tips delivered straight to your inbox.

Gaby is a freelance writer and self-employed business owner with a personal interest in all things finance-related. She has a passion for educating others on how to make the most of their money and loves writing about everything from taxes to crypto.