35 Best Items To Flip in 2023: $100 To $5,000 Per Month
Many or all of the products featured on this page are from our sponsors who compensate us. This may influence which products we write about and where and how the product appears on a page. However, this does not influence our evaluations. Our opinions are our own. Here is a list of our partners and here is how we make money.
---
The information provided on this page is for educational purposes only. The Modest Wallet is a financial publisher that does not offer any personal financial advice or advocate the purchase or sale of any security or investment for any specific individual.
Flipping items for profit has gained immense popularity over the last few years, making it an excellent side hustle idea that can generate significant income. With the right skills, almost anything can be transformed into a profitable venture. However, the crucial question remains: what are the best items to flip?
In this article, I'll provide an in-depth explanation as to which items are the best to flip and the ideal platforms to sell them on. I'll also cover the most common frequently asked questions around this topic, so you'll get to see just how rewarding and worthwhile this side hustle really can be.
No matter if you're new to the game or a seasoned pro, this guide is designed to equip you with the right knowledge and tools so you can maximize your earnings potential.
---
How Flipping Items For Money Works
Not to be confused with simply reselling items, flipping items for money involves taking a physical item (sometimes digital — more on that later) that is old or damaged and restoring it to its original form. Many "flippers" opt to not only restore items but put their own twist on them as well.
For example, a furniture flipper may find a piece of old vintage furniture that needs a new coat of paint. They may use a different color or put some sort of design on the piece to give it a modern look. This is not always necessary, but it's something to think about, as flipping doesn't have to be a rigid process. It is a great way to incorporate your own sense of style and creativity.
Once the item is restored or "new and improved," the only thing left to do is to take quality photos and post it on a reselling platform such as Facebook Marketplace, Etsy, or eBay. It's important to price competitively but also take into account the amount of time and supplies you put into the item.
To put things into perspective, according to a report prepared by ThredUp, the secondhand marketplace is expected to grow 127% by 2026. It is also expected to more than double by 2026, reaching $82 billion in the U.S. alone. Brands with their own resale shops increased 275%, from 8 in 2020 to 30 in 2021, according to the same report.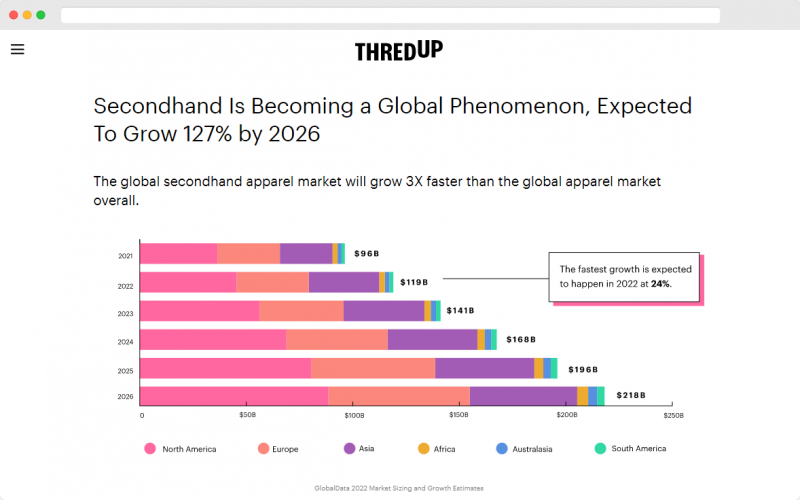 In a nutshell, the process of flipping an item, whether digital or physical, is very simple and can be easily broken down into six different steps:
Step 1 – Find an Item to Flip: You can either find items around your house that need to be decluttered, or you can also find things to flip in many places like thrift stores, garage sales, yard sales, auctions, junk shops, flea markets, online marketplaces, etc.
Step 2 – Restore Items To Their Former Glory: This step may not be required for all items you want to flip, but in general, you would want to make sure the item you intend to flip is in good condition to make the most profit.
Step 3 – Take Photos of The Item You Want to Flip: You don't need a fancy camera or equipment, but make sure the items look great with proper lighting and a good background. Take photos from every side and make sure you include things like tags, branding, labels, imperfections, etc.
Step 4 – List Your Items For Sale: To maximize your opportunities to sell fast and for the most amount of money, you need to understand what the best marketplace to sell a specific item is. For instance, if you want to flip clothes, you should consider places like Poshmark, ThredUp, or Treadsy, whereas if you want to flip electronics, you may consider places like Decluttr, OfferUp, or eBay. You may also consider listing your item on more than one platform. Ensure you have a good description of the items you want to sell.
Step 5 – Sell The Items and Ship Them Out: Depending on where you end up selling your item, you may have to ship the item yourself, or the marketplace would do it on your behalf. Make sure you include the costs of shipping in your overall fees. You can either build the cost of shipping into the price of the goods or separate it and charge it separately. Including the price of shipping into the overall price and stating (free shipping) tends to be a better choice.
Step 6 – Rinse and Repeat: This is where you become a serial flipper and can do this as a side hustle or even as a full-time gig. Remember that practice makes perfect, so the more flips you do, the easier it will be.
In the next section, we will be covering what the best items to flip are. There is no shortage of ideas, from houses to websites and everything in between.
Build A Profitable Flipping Business
Turn your passion for visiting yard sales and thrift stores into a profitable side hustle.
Rob and Melissa have helped over 1,000 people (like you!) turn their love of finding great deals into a profitable reselling income.
It's never been easier to make an extra $1,000, $2,000, $5,000, or even $10,000 or more buying and selling online in your free time.
Learn how to build a recession-proof flipping business from home in as little as 14 days.
on Rob & Melissa's website
---
Best Items to Flip for Money
Many professional flippers that get really good at their craft can charge a decent living per piece they flip. Some items are more profitable than others but just look at this blogger's friend, who is able to charge up to over a 10,000% increase (no, that is not a typo) for the most random items. With that said, here are the best items to flip for money.
Editor's Note
If you're looking to learn more about how to turn this side hustle into a full-blown business, we highly recommend you take a look at the Flipping University course by Rob and Melissa over at Flea Market Flipper. In the first year of flipping full-time, they made over $133,000 in sales.
1. Furniture
Perhaps the most popular and customizable item to flip, modernizing vintage or worn-out solid wood furniture is a whole trend in itself. We say solid wood because it produces the most stunning results, and the quality is better, but if you want to add some flare to a piece from IKEA, more power to you.
The possibilities are truly endless when it comes to flipping furniture. From finding a dresser with potential via curbside to picking up a vintage chair at an estate sale for a good deal, how you restore it is dependent on very little supplies, some patience, and elbow grease.
Depending on the level of restoration you want to go for, all you need is some quality paint (chalk paint is popular among furniture flippers), primer, wood stain, a sanding tool, and paint brushes. Make sure you take care of your brushes and clean them to avoid buying new ones every time.
Some furniture flippers also completely redesign pieces using saws, purchasing different hardware and legs, and creating custom designs using their Cricut machine. This is admirable, but don't feel like this is necessary to be successful if it isn't for you. There are plenty of other furniture flippers that make a great living simply restoring pieces to their former glory.
2. Cars
This is a popular profession in the car enthusiast community and pays well, but it might require a significant investment beforehand (unless you inherited something priceless). It is also beneficial to know a thing or two about restoring cars to potentially keep costs down.
You can find worn-down or vintage cars at car auctions or resell websites. Patience is key to striking gold with this item, and unless you have a knowledgeable connection in your network, it will pay to know how to restore a car, as well. You can't just slap a coat of paint on it and call it a day.
Vintage cars hold the most value but are the hardest to find. However, the results can be worth it as buyers are willing to pay a premium for these collector's items. Another option is to customize newer cars for those who want to sport a more unique look while on the road.
Flipping cars can be a great side hustle to start if you are passionate about cars and want to make some extra money in your spare time.
3. Antiques
Antiques yield the best results when you focus on a specific niche, such as dishware, furniture, or decor, to name a few. The industry requires a little legwork to get into, but if you are diligent, you can end up finding some incredible pieces.
The process begins with refining your Google skills to identify what is worth something and what isn't. There are also plenty of sellers that either aren't aware of how much a high-ticket item is worth or simply want to get rid of it. These are often the best-case scenarios, but you need to know what you are looking for, to begin with.
Keep in mind that just because someone says it is vintage or an antique, it doesn't always mean it is worth something. However, if you want to increase the value, you can always turn to furniture flipping to modernize it. This strategy is not always accepted in the vintage community, as many believe pieces in their original form should be preserved, so proceed with caution!
4. Domain Names
Flipping domains is great because you won't have to worry about hunting for or storing physical inventory. The process doesn't require much effort, as all you have to do is buy existing domains for cheap and sell them for higher to other interested parties.
You can buy domains from dedicated websites or marketplaces. Some of the most popular marketplaces to buy expired domains or domains that are for sale include:
The goal is to pick a domain that pertains to a particular niche or business type so you can sell it to those individuals. Other important factors to consider when you buy a domain are to ensure it is brandable, not too long, and it's search engine friendly.
Once you find a good domain to flip, the next step is to buy the domain and register it to your name. Then, you need to find a buyer that will be interested in buying the domain. This is the hardest part, but once you have the right buyer, you can just transfer the ownership and profit.
5. Websites
Different from domains, websites are the actual visual pages that are hosted within the domain. Think of the domain as the address and the website as the actual "location." People can make great money by flipping websites on the side.
Popular with freelancers specializing in web design, you can make a decent living with minimal training. Topics such as HTML, WordPress, and SEO are great to familiarize yourself with to get started. You can create mockup websites (a sample used to demonstrate your skills to potential clients) and advertise your service for free on sites like Fiverr or Upwork.
Many small business owners need websites to host their merchandise, blogs, and other information, making websites a perfectly stable side hustle. What's more, you may even pick up a few long-term clients along the way, as websites are something that needs maintenance or updating from time to time.
6. Jewelry
Jewelry is another easy item to flip. You just have to train your eye to find high-quality or vintage pieces. Look for materials such as solid gold, silver, and precious gems.
Synthetic or plated jewelry materials do not sell for a high price point, and there are, unfortunately, a lot of fakes on the market. To be absolutely sure, take the piece to a jewelry store to have it authenticated.
If you buy online, ask the seller for an authenticity certificate before buying your piece to flip.
Most of the time, the jewelry you will find will simply need a polish or perhaps a small repair, such as a new clasp. If it is a vintage piece from a later century, consider taking it to a professional that knows how to handle and care for delicate jewelry. Once the piece of jewelry has been restored to its former glory, list and price accordingly.
There are websites like Worthy that do all the heavy lifting on behalf of the sellers. They offer a streamlined consignment process, free appraisals, and GIA-certified partners. You can also consider other places to sell your jewelry, like eBay, Etsy, WP Diamonds, and The RealReal.
There are plenty of buyers looking to add vintage, precious, or one-of-a-kind jewelry to their collection, so there will be no shortage of interest in this appealing side hustle.
7. Books
This flippable item mostly pertains to rare, limited edition, or highly sought-after series of books. Much like antiques, this niche requires time and patience to obtain the right inventory. It is ideal for book nerds and collectors alike.
If you enjoy looking through the book section in thrift stores or flea markets, this may be for you. Simply know what you are looking for and what collectors are after. Some buyers are on the hunt for a book to complete a series they have been collecting, and you could be the one that finds it for them.
Older books can be sold as is if they are in relatively good shape, but others may need some TLC. If you are unfamiliar with repairing old books, consider taking them to a professional. However, this may drive up your capital investment and reduce your profits.
You can also get a little more creative. This artist has been making a living by painting beautiful scenery pertaining to the story on the page edges of popular novels and series. Unconventional? Maybe. Stunning? Absolutely!
You could also venture into flipping textbooks. The idea is simple, find books to sell at library sales, yard sales, Facebook Marketplace, OfferUp, Neighbor.com, or even use a tool like ScoutIQ that helps you find profitable books to sell on Amazon. You can also use websites like Bookscouter to make the most of your book-flipping side hustle.
8. Old Tech
Buying used tech is becoming increasingly popular due to the current climate crisis. Technology is extremely resource-intensive, and there are still perfectly usable laptops, tablets, and phones that just need a little tweak and polish to be good as new again.
Refurbishing technology is certainly a form of flipping, and you can find parts or older versions of it on resale marketplaces like eBay, Craigslist, and Facebook Marketplace. If you know what you're doing, you can easily make a few hundred bucks per sale.
Whether your customers are looking for a cheaper alternative or trying to be more eco-conscious, there will always be a demand for flipped tech goods.
Platforms like Decluttr make it easier for people to buy and sell old technology online. Decluttr offers a free valuation tool, a price guarantee, and fast payments. And one more thing, you can even send your items for free.
9. Electronics and Games
Similar to old tech, you can easily refurbish some old electronics out there, such as TVs, computer monitors, and game consoles.
With that said, there is also a fairly large community who are interested in collecting vintage games, Nintendo especially. If you can get your hands on a few limited edition games from the brand or even rub shoulders with a dealer, you're set with this option!
There are people that have made over $1.7 million reselling video games and other items, especially after the pandemic, when supply chains were disrupted.
Some of the best places to find video games and electronics to flip include:
eBay
Facebook Marketplace
Craigslist
Game Trades
Thrift Stores
Garage Sales
Make sure you do your research to ensure you get the best deals possible.
10. Designer Clothes
This flip option is perfect for fashion enthusiasts. If the task of combing through thrift stores, flea markets, and online marketplaces for these rare gems is your cup of tea, this is for you.
It helps to either know how to sew and restore different fabrics or know a skilled seamstress. Oftentimes designer clothes are in decent condition but could use some repair from time to time. The key is to find places that could have designer pieces for as cheap as possible, so you can curate them to sell for a much higher price point.
Collecting from brands that hold their value well, like Chanel, Hermes, and Dior, will allow you to reap the rewards of interest later on. Keep in mind that this route takes a significant upfront investment. Nevertheless, it can be worthwhile if you play your cards right.
Poshmark, ThredUp, and Tradesy are some of the platforms you can use to flip your designer clothes.
11. Vintage Clothes
This can go hand in hand with designer clothes, as designer vintage clothes are even more sought after by collectors. Many buyers also love the look of clothing from another time period, and it has become a popular trend to mix these pieces with more modern ones.
It may be harder to find high-quality vintage at a thrift store, but there are ones dedicated to vintage goods out there. Do your research, and consider visiting a flea market as well since they are often a hot spot for antiques and vintage.
Editor's Note
Vintage Levi Jeans are getting increasingly popular. Know how to spot them, and you can resell them for a pretty penny. Don't forget both the men's and women's sections!
Some of the most popular platforms to sell vintage clothes include Depop, Mercari, and Vinted. They all come with their unique features, pros, and cons, so make sure you understand which platform is best for your particular situation.
12. Power Tools
Power tools are always in demand. Many people often look for places where they can buy power tools cheaper due to how expensive they are when bought new. This is where you and yard sales come in.
Many people don't understand the value of power tools, or they simply just want to get rid of them. Whatever the case, there is no shortage in demand. Simply check for yard sale signs or advertisements on online marketplaces to see what you can find. Oftentimes all you have to do is dust it off and ensure it works to make a quick buck.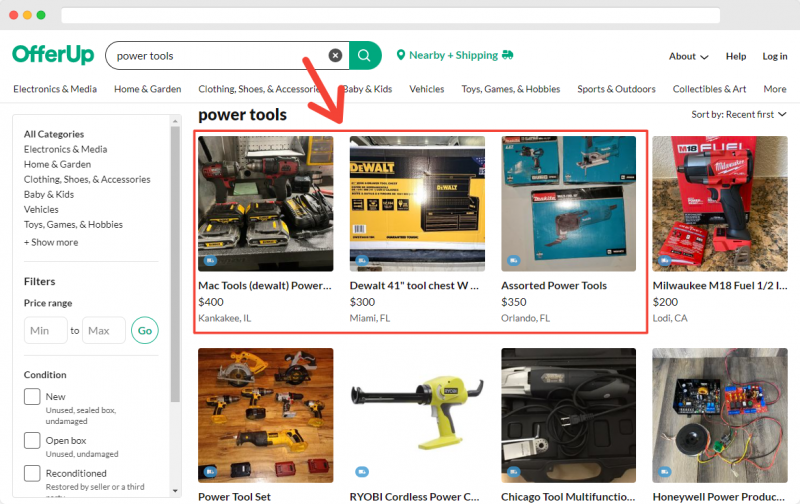 13. Baby Items
Believe it or not, there is a huge price gauge for baby items. Similar to power tools, many parents look to buy secondhand for their children to save money.
You can find baby clothing at thrift stores, as well as other baby items on online marketplaces for a reasonable price. This flip also requires minimal effort most of the time, and the price you sell it for depends on the amount of time you spend making the item look new again.
It is important with this flip option to know all of the top baby brands to look out for. Another thing to be wary of are items with expiration dates (car seats) and a recall history (some strollers), as it will be much harder to sell those types of items.
Some examples of baby items people flip include:
Strollers
Change tables
High chairs
Classic toys
Clothing
Once you find the best baby item to flip, you can easily list it on Facebook Marketplace, eBay, or Craigslist to keep your expenses low and your profit margins high.
14. Collectibles
More often than not, collectors' items are worth a lot more than you think. From action figures and t-shirts to antique items such as typewriters and ceramics, all you have to do is find out what is the most accessible to you.
Depending on what the item is, you can sell many collectibles for a premium. Educate yourself on the current trends and the most desirable items. The rest is a test of patience on your part to find the item for a reasonable price.
Some of the most profitable collectibles for flipping purposes include coins, stamps, and even movie collectibles.
15. Bicycles
Bicycles are almost always in demand, especially if you live in a walkable (or bikeable) city or area. If you are able to polish up an older bike or put together some parts to create a new one, you can sell it for a high price.
Name-brand bicycles and vintage classics are the most sought-after, but you can also use other brands to try and sell for top dollar.
To get started, you will need a bit of cash to buy the bike you want to flip and have enough money for spare parts and repairs needed to make the bike look good and perform well.
While flipping bicycles may not make you rich, it should be a good side hustle and hobby to make some extra cash in your spare time.
16. Shoes
Different from sneakers, other shoes such as heels are equally as popular. You can focus on designer brands like Jimmy Choo and Gucci or put your own creative twist on them to customize other brands.
Many are also involved in the "dupe" market to provide consumers with a cheaper version of designer goods, which includes shoes. However, it is not easy to get into and requires inventory.
Keep in mind that it may take some time for you to sell shoes, so make sure you put that into consideration to set realistic expectations. Above all, make sure you verify the authenticity of the shoe you want to flip.
Build A Profitable Flipping Business
Turn your passion for visiting yard sales and thrift stores into a profitable side hustle.
Rob and Melissa have helped over 1,000 people (like you!) turn their love of finding great deals into a profitable reselling income.
It's never been easier to make an extra $1,000, $2,000, $5,000, or even $10,000 or more buying and selling online in your free time.
Learn how to build a recession-proof flipping business from home in as little as 14 days.
on Rob & Melissa's website
17. Sports Cards
People love their sports, so much so that their favorite athlete's card is now worth hundreds (if not thousands) of dollars. This item is harder to come by for a reasonable price, but they make great gifts and collector's items for many. Check places like eBay and flea markets for popular cards. Another idea is to save them as an investment strategy, as they may double in price later on.
There are a few strategies when it comes to flipping cards. You can buy underpriced sports cards and flip them online. You can also buy ungraded sports cards, have them graded and then flip them online. Or the last strategy is to buy boxes of sports cards and flip them individually.
18. Sneakers
Falling in the collectibles category, sneakers are certainly a more accessible item to get your hands on. Jordans, Yeezy's, and limited edition Nike sneakers are some of the most popular brands that have become collector's items.
On the flip side, you can also flip sneakers if you are an artist. Many flippers incorporate their art by dyeing sneakers a different color, changing the laces, and painting pictures on them. You can do custom orders, as well, and make a decent living tapping into your creative side.
Due to the popularity of flipping sneakers and the overall secondhand industry behind sneakers, there are places like GOAT and StockX that facilitate and streamline the process of buying and selling sneakers online.
19. Sports Memorabilia
Going hand in hand with sports cards, sports memorabilia can include a signed photo or a legendary baseball bat used by a popular athlete. It is equally as valuable, if not more, making this flippable item a worthwhile investment.
You can find sports memorabilia on eBay or flea markets. Just be sure you know what you are looking for and how you can find someone to authenticate it.
20. Pokemon Cards
Pokemon cards are sought after by — well, Pokemon lovers! There is a whole trend on YouTube full of lovers of the show (and now game) opening mystery packs of collectible cards in front of thousands of viewers, hoping to one that is worth a small fortune.
You can participate in the trend as well or keep your eyes peeled for the rare ones in flea markets and sometimes online marketplaces. Just make sure you know what you're looking for and that you can find someone to authenticate the card(s).
Some of the most popular places to sell Pokemon cards include Troll and Toad, Cardmarket, and Card Cavern. To make the most money, make sure you take the time to understand the cards' characteristics and prices.
21. Appliances
Everyone who lives in a home or apartment needs appliances, and they don't come cheap. That's why it is always great to find ones that are in good condition, are stainless steel, or are a reputable brand to resell for profit. 
The only downside is they take up a lot of space. You can either keep them in a garage to sell or focus on smaller appliances like fancy blenders or retro toasters. As always, make sure they all function properly before you sell for top dollar. You wouldn't want to hurt your ratings as a seller, as many user reviews as a way to gauge if you are trustworthy or not.
There are a few people who buy appliances, like landlords, renters, and homeowners, so there is plenty of potential with this side hustle. To make the most money with your flip, you can also offer delivery and installation as part of the price. Or you could even give the buyer a discount if they trade in their old appliance. This would be your next flip!
22. Board Games
Limited edition and vintage board games are what we are referring to here. Many buyers love to collect and play them with their friends and family.
The challenge to buying these games used is ensuring that all of the pieces are present and in good condition. This can be tedious, especially if there are a lot of components to the board game. A good eye, patience, and attention to detail are key to succeeding with this flippable item.
You can even use software like Keepa to track the price history of a specific item (even games) on Amazon. This way, you'll know if you are pricing your board game correctly or if you're leaving money on the table.
23. Campers and RVs
Ever since the COVID-19 pandemic, the idea of living off the grid and downsizing has become increasingly more popular, making campers and RVs one of the most profitable items on this list. Professionals that flip or convert campers charge at least $50,000+ (including parts and labor).
There are countless tutorials and pictures online regarding this craft, making it easier than ever to follow along to create your own business out of it. Eventually, you can even scale your business by hiring builders to flip RVs and convert work vans to homes on wheels!
The downside is that substantial gains usually require substantial upfront investments. You need supplies and the actual camper or van itself to get started. This can result in a slow start, but once you have enough experience, this side hustle is certainly one to write home about!
24. Houses
Houses are another popular flip item that requires a large upfront investment. The idea is to buy a house that needs a considerable amount of work and flip it by doing said work on it. Once the house is updated, you can then sell it for a much higher price point.
Flipping houses takes time and a large sum of funding to get started. However, once you have a team of trusted collaborators to help you with your flips, you can quickly scale to an unstoppable flipping business.
This is probably one of the oldest forms of flips out there, but it can be one of the most profitable items to flip if done correctly. There are people make over $1 million a year flipping houses.
25. Musical Instruments
As another low-effort item, musical instruments are a highly profitable item to get your hands on. If you can find an instrument from a popular brand such as Fender, Gibson, or Yamaha, you're in for a real treat.
This item is a fun hobby to flip that normally does not require extra time or money put into it. Just make sure the instrument is in tune and functioning well before you buy and sell. Aside from that, all you have to do is shine it up and list it.
You can use platforms like Reverb that streamline the process of buying and selling musical instruments. They also offer protection to sellers to ensure your payments are guaranteed.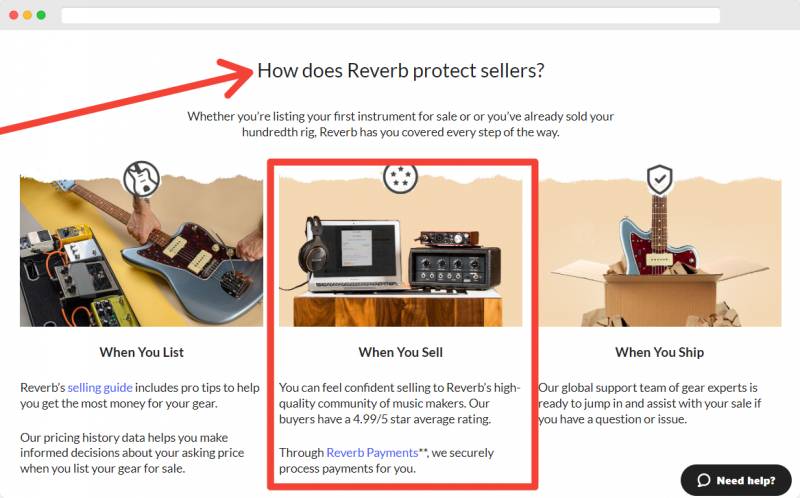 26. Sports and Gym Equipment
Sports and gym equipment is great for flippers that want a quick turnaround on their flips with minimal effort. These items are always in demand, and most of the time, they just need a quick clean before they are ready to be listed.
27. Wedding Dresses
Wedding dresses are undoubtedly an expensive purchase, running at least a couple thousand dollars. The good news is you can find them at a discount at thrift stores.
It may be worth your time to learn how to sew in case there are any missing beads or damaged embroidery. Aside from that, all you have to do is steam the dress and stage it. Budget brides are not uncommon, and they are always on the lookout for a beautiful second-hand dress, making this item a profitable one.
Some of the best places to sell wedding dresses include Nearly Newlywed, Still White, and Wore It Once. These marketplaces are dedicated to selling wedding dresses which makes the flipping process smoother and easier.
28. Vintage Artwork
Many individuals love the look of artwork from another time to fit their home aesthetics. Believe it or not, you can find vintage art pieces in flea markets and even thrift stores.
This goes without saying, but know what art styles indicate that the piece may be vintage and familiarize yourself with the ones that are popular. Alternatively, fellow artists have also come up with the idea of altering older artwork to fit their personal style. This can turn into a custom business idea on its own and is a great way to build on the creative expression of others.
This idea is for more advanced flippers, as you may need experience identifying and assessing the authenticity of a given vintage artwork piece.
29. Toys
Since new toys are often very expensive, parents are on the lookout for cheaper alternatives to keep their children entertained. Toys are a common item in thrift stores, flea markets, garage sales, and most online marketplaces.
Know which ones are highly sought after (that could include vintage toys, too) and scoop them up for a bargain before you sell for higher.
You can use sites like Toycycle to sell your toys. Often times they offer a concierge consignment service that streamlines the process of selling toys.
30. Photography Gear
Photographers, whether professional or hobbyists are always seeking photography gear. Equipment breaks and upgrades are needed.
Try looking for lenses, tripods, camera bags, and the cameras themselves to flip for profit. To ensure they are in good condition, it may be worthwhile to take them to a specialist at a camera store or Best Buy to have them looked over. You want to make absolutely sure that the equipment you are flipping is in tip-top shape.
31. Clearance Items
Looking for popular brands and items in the clearance section of department stores can make you a reasonable amount of extra cash. Many flippers often use the Amazon seller app to scan barcodes to determine if an item is profitable or not. To do this, you simply buy inventory of the discounted item and send it to the Amazon warehouse near you; they will fulfill the orders.
Alternatively, you can also just sell the item through other online marketplaces. Retail giants like Amazon just make it easier to quickly scale your business if this is something you want to do long-term.
32. Concert Tickets
Tickets to see popular musicians and pop stars are always highly sought after. That's why it is common business practice for flippers to buy premium seats and sell them for a higher price as the concert date draws near. If people are willing to pay for it at the last minute, why not reap the benefits?
The only drawback is there is a risk of the tickets not selling in time. Though it is unlikely if you pick the right artist, you could end up losing a significant amount of money. With that said, be sure you pick the right ticket and venue.
33. Scrap Metal
Scrap metal is used for a variety of different projects by a variety of industry professionals. It can be used by welders to melt it into something new, for car parts, and building supplies. Unlike metallic waste, scrap metal has value. If you accumulate enough of it and advertise it across the right online platforms, you can make a decent amount of money.
Better yet, you save a perfectly good reusable resource from the landfill.
34. Cookware
Cooking is a part of life, so cookware is always in demand. Name-brand cookware, in particular, is easily worth a few hundred dollars a piece and can be found in thrift stores and online marketplaces. The only downside is the cookware has to be in good condition to be flipped. Otherwise, the value depreciates significantly.
35. Dirt Bikes and ATVs
Undervalued dirt bikes and ATVs are common things on places like eBay and Facebook marketplace. Depending on their condition, you can fix them up for a low price and sell them for higher. After all, these recreational vehicles are popular among adrenaline junkies, making them a solid item to profit from.
---
Where to Find Things to Flip For Profit
Now that you know all of the flippable possibilities, all that is left to do is to find where they are. The good news is you won't have to look very far. Here are some hotspots for finding items to flip for profit.
Garage Sales
We've all seen the handwritten signs plastered around our local areas and neighborhoods. Garage (and yard) sales are a great way to pick up your neighbor's "junk." This method may require sacrificing your weekends, however, as that is when most people are available to host the sales.
There is really no limit to what you can find at a garage sale. From furniture and clothing to vintage trinkets and more, you're bound to find something for your flipping business. The best part is that items at a garage sale are sold at a relatively low price, so you can maximize your profits.
Thrift Stores
Known mostly for clothing items, thrift stores are a hotspot for finding designer goods, rare books, and other highly sought-after items. Some thrift stores also sell decent-looking furniture, depending on where you look.
If you are a frequent visitor, consider looking into joining a loyalty program and staying on top of weekly sales that may be happening.
Make sure you arrive early on a sale day to get the first pick of profitable items.
Auctions
We aren't talking about those fancy art auctions. You can find cheap items such as cars, heavy machinery, and even houses in need of a flip at auctions! If you know where to look and what you're looking for, you can find some real gems right in your local area.
Just be sure you come prepared and ready to bid. Items tend to go fast.
Junk Shops
Also known as junk yards, this is where you can get 100% profit off the items you pick up because it's all free! This option isn't for everyone, as pickings can sometimes be slim, and conditions are not always the safest.
If you are up for the challenge, though, patience and a sharp eye are key.
Flea Markets
Home to vintage, quirky, and one-of-a-kind goods, flea markets are often a gold mine for professional flippers! These types of places are a lot like malls in that there are so many items to look at and sift through. It is important to note that bargaining is normally frowned upon for flea markets, as the independent sellers are interested in profit as well.
However, once you find the right item to flip and polish up, you'll oftentimes get at least double what you paid for it, even if it wasn't necessarily a "deal."
Estate Sales
Estate sales are held by homeowners who are making a big move or following someone who has passed away. As grim as that may sound, the items will have been otherwise donated or taken to a landfill. So there is no harm in taking a look.
As the name suggests, estate sales indicate that most (if not all) of the items inside the home are up for grabs. You might not be able to get garage sale prices, but the sellers are often eager to get rid of the items as quickly as possible, so bargaining is usually accepted.
The best part is the items are normally in decent condition and require minimal effort to flip. That means more profit in your pocket that much quicker.
Build A Profitable Flipping Business
Turn your passion for visiting yard sales and thrift stores into a profitable side hustle.
Rob and Melissa have helped over 1,000 people (like you!) turn their love of finding great deals into a profitable reselling income.
It's never been easier to make an extra $1,000, $2,000, $5,000, or even $10,000 or more buying and selling online in your free time.
Learn how to build a recession-proof flipping business from home in as little as 14 days.
on Rob & Melissa's website
---
Places Where You Can Resell Items for Profit
You've got your goodies — now where to sell them? The options are also endless! While some sites take a cut from your efforts, there are others completely free. Let's take a look at the places where you can resell items for profit.
Facebook Marketplace
First up on the list is Facebook Marketplace, which is completely free to use and sell your flipped goods on. The only thing that will cost you are Boosts, which are intended to get you more views and reach for your listings. Boosts are typically a couple of dollars and are not necessary to succeed in selling your item on Facebook.
All you need is a Facebook account to use the marketplace. Listing your items can take some time, depending on the length of the descriptions and the number of photos you took, but once it's posted, you won't have to worry about it for two weeks.
After two weeks, the platform will ask you if you want to renew your listing (free to do) to put it back at the top of the page. This will continue three more times in seven-day intervals until you sell the item. Chances are, if you have a great item, you won't need to go through this process.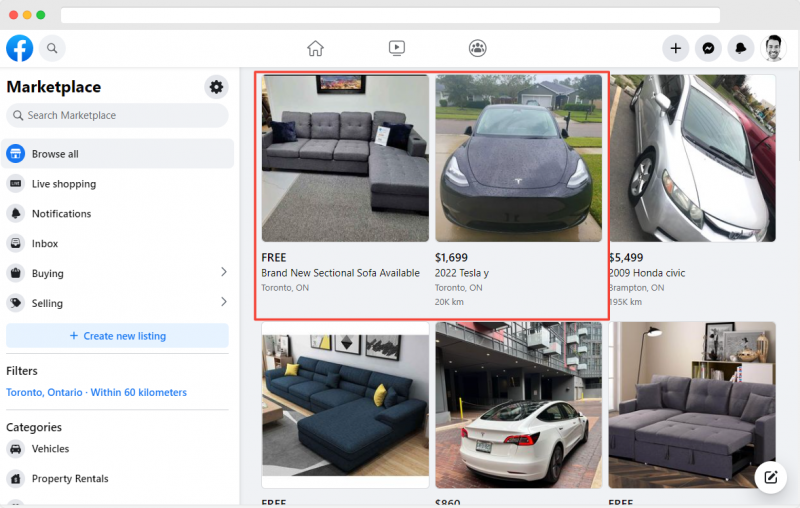 eBay
eBay is one of those sites that charge a fee. Their policy is a little complex due to different requirements for various items. Please review it carefully before you become a seller to avoid any unnecessary confusion or surprises.
The site is great for designer clothing, shoes, jewelry, rare toys, collector items, and even cars. You can list your item as an auction item to allow buyers to bid or as one price. This is great for sellers that want to see how much they can get for an item, but it can backfire by selling the item at a lower price than you wanted.
Craigslist
Craigslist is another free platform to sell your flipped goods. It's an all-encompassing platform that is mainly used for apartment and job listings, but plenty of people frequent the "for sale" section as well. Keep in mind that for vehicles, the platform will charge a small $5 fee to list.
The site is simple and relatively easy to use. Potential buyers can only get in touch with you through an email encryption system or your phone number. Craigslist does this to protect the privacy of their users, so be sure to frequently check your spam folder.
Mercari
Mercari is yet another app where you can sell items that you have flipped for profit. The process is still very simple. Upload photos of the item(s) and fill out a description. Mercari makes this step easy as it provides you with categorized questions that potential buyers might want the answers to.
The platform is also location-based, free to use, and compatible with both iOS and Android. Feel free to list your clothes, cars, tech, and more.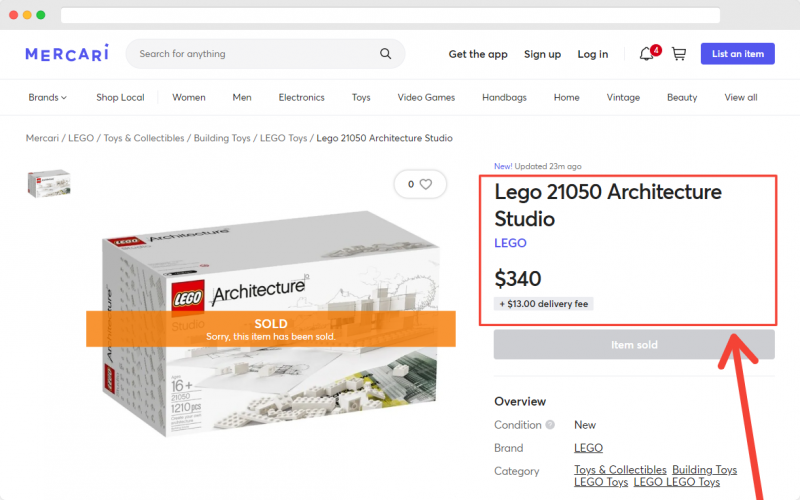 OfferUp
Much like Facebook Marketplace, OfferUp is a buy/sell platform that uses your location to match you with a variety of items nearby. For sellers, it's as easy as snapping a few photos, filling out a description, specifying your location, and posting it on the app (iOS and Android).
From there, interested buyers can message you through the platform to make it easy to send more photos upon request and make plans to finalize the sale. You can sell anything on OfferUp for free, from your trinkets to your car.
Poshmark
Poshmark markets itself as the best way to make money by clearing out your closet, but that hasn't stopped users from listing their designer and vintage finds on the platform. Others have even been operating their boutiques through the site.
You can easily upload all of your clothing-related flips, including jewelry and accessories. Some even list their vintage dishware and china on the platform. Poshmark does take a cut of $2.95 for items under $15 and 20% for anything above $15. Nevertheless, the platform is popular for a reason, and many look to it to find unique, vintage, and designer goods.
VarageSale
With a concept similar to Mercari and OfferUp, VarageSale is like going to a garage sale through an app. Once a buyer makes an account, they are automatically shown items in their local area. This makes it easy to sell your items for profit and browse for inventory, as well.
The app is more suited toward furniture and smaller items, making it a great way to quickly sell your goods to neighbors.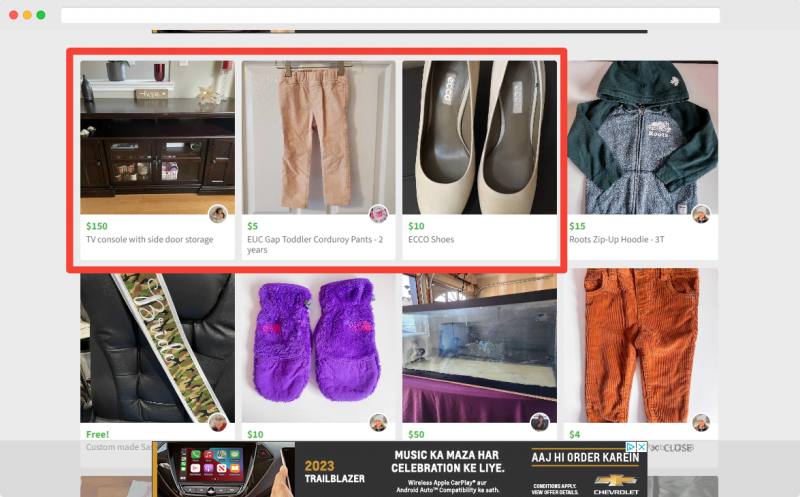 Etsy
Etsy has taken the world by storm by providing an online platform for artisans and creatives alike to share their craft, and that includes flips!
Though the site is more catered to sellers with multiples of the same item, there is also plenty of space for those selling their furniture flips, vintage finds, trinkets, and decor. Create a digital storefront to host them all to give your customers a visually appealing shopping experience.
We believe this site is also for more seasoned sellers, as the process is quite tedious. First, you must upload high-quality photos and videos to showcase the item. Then a lengthy form describing the item is required to fill out before writing a detailed description. Further, Esty charges 20 cents to list and renew each item per month, followed by a 6.5% transaction fee.
Kidizen
This is an entire online marketplace dedicated to baby and children's clothing. Kidizen has two ways for sellers to list their gently used baby clothes: by themselves or by using a scout (listing agent).
The website charges a 12% + $0.50 "marketplace fee." You can print out free business cards if you are a serious kid's clothing flipper and get a portion of the fee deducted if you label your items.
Decluttr
Decluttr is probably the easiest way to sell old tech, electronics, games, and more. This method of selling requires little to no expertise in the tech field and makes it easy to get rid of old devices lying around.
Moreover, if you regularly collect old electronics, you could get some serious cash. An old iPhone 8 can go for over $100 if in good condition. All you have to do is fill out the make, model, and condition of the device to get a quote. Once you accept the amount (which is 33% more than other tech refurbishers), Decluttr will provide you with a free shipping label.
You can get paid the next business day as soon as the facility receives your item(s) through PayPal, direct deposit, or check.
---
Best Tips to Flip Items for Profit
The flipping process doesn't take much effort, aside from the actual work you put into an item. However, there are some tips to keep in mind for the transaction portion of flipping. The ones listed below will help you appear more professional, experienced, and gain confidence along the way.
Know Where to Buy or Look for Items to Flip
Depending on what item(s) you are flipping, it pays to know where to look to purchase them. Educate yourself on not only how much the item can go for but how you can keep flipping costs down as well to maximize your profits. If a seller is selling the same item for cheaper somewhere else, you will never know that unless you do your research.
Learn to Negotiate
Of course, there are some places, such as flea markets and thrift stores, where bargaining is not appropriate. Online marketplaces such as Facebook, as well as garage sales, are where doing so is more expected. It's important not to be a lowballer when attempting to haggle with other sellers, as this makes you appear rude.
Instead, treat the negotiating process as a fair conversation. Ask questions like, "What is the lowest price you can offer?" You can also mention your budget and invite the seller to meet you in the middle.
Keep in mind that despite your efforts, negotiating won't always work out. Some sellers are firm on their prices, and that's okay. Know when to cut your losses and buy the item for a higher price or move on.
Take Good Photos
When you're ready to sell the item you have flipped, it is important to showcase your work in the best way possible. You don't need professional camera equipment to take good photos, but simply snapping a few photos in your living room or garage is not going to cut it most of the time.
Instead, stage the item. Set up a nice backdrop, place some decorative accents if it's a piece of furniture, model the piece if it's clothing, etc. Make sure the lighting is ideal and that there is no blur so that potential buyers can clearly see the details.
The idea is to help the buyer visualize owning the item themselves, increasing your chances of selling the item much quicker.
Be Detailed With Your Descriptions
In addition to clearly displaying your item, you also want to mention any and all important details about it. This part may seem tedious, but it really helps avoid unnecessary questions and confusion.
If you are selling a vintage car, mention the make, model, year, and mileage. You can also highlight other selling points, such as the car's history, background, or what you did to restore it. The same goes for furniture, clothing, old electronics, and more. Being detailed with your descriptions helps potential buyers form a connection to the item you are selling.
Know Where to Sell
Some buy/sell platforms are better suited for certain items than others. For example, Poshmark would not be the place to sell your car. Facebook Marketplace or Craigslist is the better choice. Conversely, you can certainly sell your clothes on OfferUp, but Poshmark might be the better option since a larger demographic of people want to buy clothing.
Be Realistic
Especially when you are first starting out, expect to lose money on certain items. As mentioned briefly before, it is important to know when to cut your losses in your flipping business. You will inevitably receive a lower price, spend more on materials than you would like, and have an overall difficult time flipping and selling items. It is a part of running a business.
The good news is that the more work, patience, and determination you put into your flips, the more experienced you will become. Chances are you will not receive boundless success right out of the gate, but the journey to one's passion is certainly a fun and rewarding one.
Build A Profitable Flipping Business
Turn your passion for visiting yard sales and thrift stores into a profitable side hustle.
Rob and Melissa have helped over 1,000 people (like you!) turn their love of finding great deals into a profitable reselling income.
It's never been easier to make an extra $1,000, $2,000, $5,000, or even $10,000 or more buying and selling online in your free time.
Learn how to build a recession-proof flipping business from home in as little as 14 days.
on Rob & Melissa's website
---
Best Items to Flip FAQs
We've found some of the most frequently asked questions regarding the best items to flip for profit — here are our answers:
What Is Flipping?
Flipping is the process of taking any item that is old, worn down, or damaged and restoring it as it once was. This also applies to modernizing it to fit current trends or making improvements for better functionality.
What Is the Difference Between Flipping and Reselling?
Reselling is different from flipping because it does not involve making any sort of alterations to the item. Reselling is taking an item that is already in good condition and attempting to get the same or more than what you paid for it. Flipping is buying an item at a lower price and improving it to make it worth more.
How Much Can You Make Flipping Items?
How much you make all depends on the effort you put into your flipping business. In general, though, you can make anywhere from $50 to more than $5,000 per month flipping items.
What Are the Easiest Things to Flip?
Clothing, technology, jewelry, tickets, and anything that requires minimal effort to "fix up" are all very easy to flip for some extra cash. You can start collecting these items to sell in bulk for maximum earnings.
Is Flipping Items a Good Side Hustle?
Yes, flipping items can easily create a decent income for you. There are also many families that use their flipping business to support themselves. It all depends on how much effort you are willing to put into it. If you apply the tips listed above, you will see just how worthwhile flipping items can be.
---
Final Thoughts
The possibilities don't just stop at this article when it comes to flipping items. Through trial and error, you can find the best items to flip by identifying what you are good at and what you are passionate about. Doing so can go a long way to making flipping into a profitable side hustle, and patience and dedication will bring forth rewarding results for your business.
Get our free Side Hustle Handbook with the best strategies to multiply your income sources today.
Plus our best money tips delivered straight to your inbox.

Christa is a skilled researcher and serial entrepreneur. Her passion lies in providing people like you with ways to become financially independent without breaking the bank in the process. Currently, she's tested and perfected over 37 unique side hustles and brings that information to you through articles like these.