30 Ways to Make $100 Fast in 2023
Many or all of the products featured on this page are from our sponsors who compensate us. This may influence which products we write about and where and how the product appears on a page. However, this does not influence our evaluations. Our opinions are our own. Here is a list of our partners and here is how we make money.
---
The information provided on this page is for educational purposes only. The Modest Wallet is a financial publisher that does not offer any personal financial advice or advocate the purchase or sale of any security or investment for any specific individual.
Feeling strapped for cash is a different kind of stress—and while $100 might not solve all your problems, it certainly would help alleviate a few of them.
$100 short on the electric bill? Need to pay on one of those loans whose due date is coming up? Do you just want to go out over the weekend and need some disposable income to have a little fun?
Whatever you need it for, your friends at The Modest Wallet are here to help. With this article and a little tenacity on your part, you could be $100 richer by the end of the day.
---
Best Ways to Make $100 Fast
Not all side hustles are created equal. Some require a little more flexibility, while others demand a certain amount of marketing prowess. For others, it's essential that you have items on hand to sell.
Whatever the case, there are plenty of ways to make money fast and get paid promptly. Here's how.
1. Take Paid Online Surveys
Many people are skeptical of survey sites that claim to pay out cash for your participation, and rightly so. There's no doubt that there are a lot of scams out there. However, with the right site, taking surveys online is an easy, low-effort way to earn $100.
If you plan to take paid online surveys in exchange for cash, the best sites to use are:
All three of these sites are rated "Great" on Trustpilot and have cumulatively paid out millions of dollars to survey takers globally.
Pay: Depending on what site you choose (some give sign-up bonuses), which surveys you take, and how much time you spend completing surveys per day, you could make $100 within a week or two.
What You'll Need to Get Started: Most survey sites require you to be at least 18 years old to participate. However, Survey Junkie allows 16-year-olds to use the site as long as they have parental permission. Additionally, Swagbucks allows teens as young as 13 to sign up.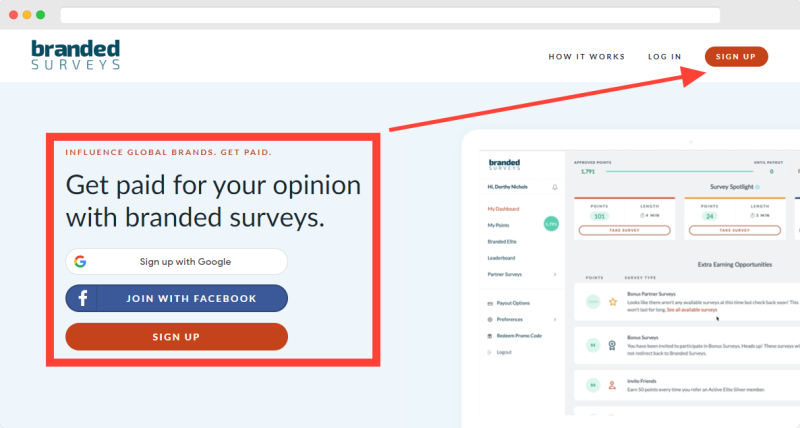 2. Deliver Packages to People
Programs like Amazon Flex are designed to allow people like you (who are in need of some fast money) a flexible option to work and get paid without going through a rigorous hiring process.
With Amazon Flex, you're responsible for scheduling the times and days you want to work. When your time slot arrives, you're required to drive to the assigned package distribution center, load up all the packages for your route, and deliver each one in a timely fashion.
This program is often compared to services like DoorDash and Uber Eats because of the way it allows flexibility in choosing what routes you work and what days you do those routes. However, many prefer Amazon Flex over other driver-based side hustles because you don't have to stop to pick up new items continuously.
You collect everything you need at the distribution center once, and then you go directly to each customer's house as they appear on your route.
Pay: Flex pays approximately $18 to $25 per scheduled hour on average, so you could theoretically make $100 in 4 to 5 hours. However, pay is actually provided per delivery route, so you'll make more per hour if you deliver packages faster. Additionally, factors like surge pay and tips can also increase your earnings.
What You'll Need to Get Started: Amazon requires its Flex drivers to be at least 21 years old with a valid driver's license, car insurance, and social security number. They also require that you drive a mid-sized or larger vehicle to put the packages in.
Additionally, you won't be able to work with Amazon Flex unless you live in an area where Flex operates. Amazon keeps this list updated with the newest location eligibility information.
3. Drive People Around
If you don't mind driving people around in your car and getting paid for it, rideshare services like Uber and Lyft could be right up your alley.
As a driver, you'll be responsible for accepting rides, picking your customers up from their current locations, and delivering them safely to their destinations. The biggest thing to consider with these types of services is the money you need to actively spend to get started. Because of things like gas costs and regular car maintenance, you'll have to subtract a few extra expenses from your pay before you can hit that $100 mark.
Pay: Typically, Rides can pay out anywhere from $3 to $20 depending on the length of the trip and your tips. However, if you're smart about the rides you accept and don't accept pickups that are too far from your starting point, you could easily make $100 in a day.
What You'll Need to Get Started: For most rideshare services, you need to be 18 years old with a few years of driving experience before you can sign up. A valid license, car insurance, and a 4-door car no older than 2000 are also common requirements.
4. Deliver Groceries
Do you find shopping therapeutic? Do you consider it more of a hobby than a chore? If so, try doing it for others and making some extra cash while you're at it.
With services like Instacart and Shipt, you can sign up as a shopper and deliver groceries to customers' doors. With each order you accept, you'll be responsible for driving to the store, picking up the items on the list they've provided, checking out, and taking those groceries to the listed address.
And since you're able to make your own schedule and pick which orders you accept, this is one of the best side hustles for busy individuals like stay-at-home moms or students.
Pay: Depending on where you live and how busy it is, you could earn up to $25 per hour as an Instacart Shopper. On average, though, you'll typically land somewhere closer to $10 to $20 per hour.
What You'll Need to Get Started: Shoppers are required to be at least 18 years old with consistent access to a smartphone and vehicle. They must also be eligible to work in the United States and be able to lift up to 50 pounds.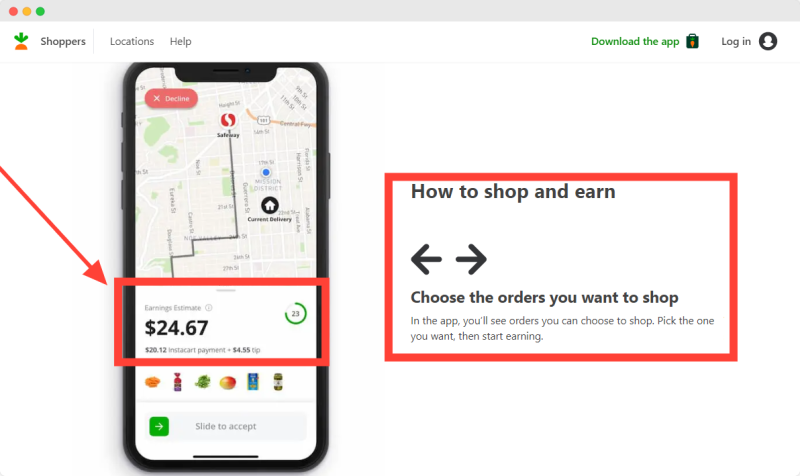 5. Deliver Food
If you'd rather spend more time in the car than shopping, you might find food delivery suits you a little better. Through services like DoorDash and Uber Eats, you're given orders (which you can choose to accept or decline) and are expected to pick up from local restaurants before delivering to the customer's house.
Sign-up doesn't take long, either; once you enter your information into the app, you'll know within a few minutes if your application has been approved. In most cases, you're even able to start delivering same day!
Pay: Each order pays out differently depending on the total expected distance and customer's tip. That said, most orders pay between $3 and $10 for approximately 15-30 minutes of work. As you gain experience and good reviews, you'll be given priority for higher-paying orders too, so your overall earnings will increase.
What You'll Need to Get Started: Prior to signing up, you'll need to be 18 years old with a valid mode of transportation and a driver's license for identity verification. If you don't have a car, you may also be able to dash via bike, scooter, or moped.
6. Walk Dogs or Pet Sitting
Can't get enough of men's best friend? Consider walking dogs or pet sitting as your $100 side hustle. Although dog walkers and pet sitters have slightly different job descriptions, the overall goal is the same — keep your client's pet happy and safe.
Depending on what you decide to do and what services you want to offer, you should be prepared to perform duties like feeding and watering, taking the pet out to use the bathroom, making sure they get plenty of enriching playing and cleaning up after any messes they make. Dog walkers, in particular, will need to be able to walk the dog for at least half an hour while ensuring the pup stays hydrated.
Pay: Depending on the jobs you take and prices you set, you should be able to make $100 from 2-3 days of work.
What You'll Need to Get Started: There aren't any requirements to become a pet sitter or dog walker within your neighborhood. However, if you plan to sign up for sites like Rover or Wag!, you should read through their website first to confirm eligibility.
7. Make $100 By Selling Your Jewelry
Another potentially lucrative gig is selling your jewelry online. Worthy is a site dedicated to helping you auction off old jewelry to the highest bidder.
For every item you add to the site, you'll get a GIA-certified appraisal free of charge. Once you make a sale, Worthy will help you ship the jewelry to its buyer and pay you once it arrives safely.
Additionally, if you want an alternative site where jewelry is sold directly to the supplier, you can check out CashforGoldUSA.com if your items are made of gold or silver.
Pay: Depending on your items' values, you can make $100 in less than 5 sales. However, the payout on Worthy takes a few weeks. You'll get paid slightly less but more quickly on CashforGoldUSA.
What You'll Need to Get Started: To partake in this side hustle, all you need is to be over 18 and own jewelry that meets the above websites' standards.
8. Get Paid to Run Errands
You could run errands for people in your town and get paid cash for it. Using the platform TaskRabbit, you can complete simple tasks and earn up to $50 per hour.
TaskRabbit is a site that helps Taskers like you connect with homeowners in need of a little help. Depending on your talents and where you live, you can choose from categories like graphic design, moving, furniture assembly, tiling, and much more.
The site also allows you to make your own schedule and set your own rates, so it's ideal for busy people with subject-to-change schedules.
Pay: Your pay on TaskRabbit will depend on what rates you set and what category you work in. For example, people are usually willing to pay more for specialized tasks like graphic design than more general tasks like furniture assembly.
What You'll Need to Get Started: Nearly everyone is able to sign up with TaskRabbit so long as you live in an eligible city and have a valid ID. In certain places, however, you may also be required to pay a $25 registration fee.
9. Fix Someone's Home
There are plenty of people in the world who need work done around their homes but don't have the time or knowledge to do it themselves. If you can find these people, you can easily turn it into a lucrative side hustle.
One of the best websites to look for small handyman jobs is Thumbtack. Thumbtack is a platform that helps connect pros with special skills to homeowners who need to employ those skills. Depending on what you're good at, you could find yourself doing landscaping, electrical work, furniture repair, and more.
Pay: Thumbtack allows you to set your own prices, so your compensation will be determined by what you charge, how efficiently you work, and how often you're able to book jobs.
What You'll Need to Get Started: Thumbtack doesn't have a ton of requirements for its pros. Mainly, you'll be required to submit your Social Security Number and a photo ID.
10. Make $100 or More Selling Your Old Tech
Sites like Decluttr and Gazelle are dedicated to providing you with a place to sell old tech items without the hassle of personal meetups or low-ball negotiating. Using these sites, you'll be able to sell items like CDs and DVDs, consoles, gaming peripherals, video games, and more.
The process is simple, too. You only need to give the site some basic information on your item, and they'll give you an offer. If you accept it, they'll email you a prepaid shipping label. Box the item up, ship it off, and you'll be paid as soon as they receive it.
Pay: Because you're selling specific items for money, how much you can make depends on what items you're looking to get rid of.
What You'll Need to Get Started: Before you can sell an item on Decluttr or Gazelle, you'll need to have the ISBN number of the product you have on hand. Once you provide this number, the site will give you an immediate offer which you can decline or accept.
11. Rent Out Unused Space
If you've ever dreamed about renting part or all of your house but don't have the space to support it, you may be in luck. Websites like Neighbor can help you rent out any unused space you have, even if it's just a closet or an unfinished attic.
Some of the most common spaces rented on Neighbor are parking areas, garages, attics, storage sheds, and backyards. Naturally, the larger the space, the more you'll be able to make. However, you can still net an easy $100 a week just by providing simple closet storage.
Pay: Your earnings will coincide with the size of the space you're renting and how much you decide to charge for it. You can also make more by advertising your space to businesses (for inventory storage, for example) as opposed to personal storage.
What You'll Need to Get Started: To begin, find an area of your house that your renter can have uninterrupted access to. It's also a good idea to have a legal professional draw up a lease beyond what is offered on the site for extra protection. Other than that, anyone older than 18 may sign up.
12. Online Tutoring
Even if you don't have a degree or teaching certificate, you can take any special subject knowledge you have and turn it into a lucrative online tutoring business.
On TutorMe and Tutor.com, you can teach anything from acting and singing to math and science. As long as you're passionate about sharing your knowledge and have a knack for teaching others, online tutoring is a great way to make $100 fast.
And who knows? You may even be able to turn it into a regular hustle that continues bringing in money for years to come.
Pay: Online tutors are typically paid according to the subject they teach (more specialized subjects like applied physics will naturally pay more), what prices they charge, and how many students they teach.
What You'll Need to Get Started: The main items you'll need are a laptop and a stable internet connection. Depending on the site you choose to work with, you may also need prior tutoring or teaching experience.
13. Rent Out a Room
In this day and age, most people have heard of popular alternative lodging sites like Airbnb and VRBO. But if you've got an unused room in your house and haven't considered renting it out, you could be seriously missing out.
This side hustle is especially great if you live in a popular tourist or vacation destination, but even those who live in smaller towns can book a few guests a month to supplement their income. Regardless of where you are, earning $100 by renting out that extra room in your house should be a cinch.
Pay: You'll earn more the larger the space and the more rooms you're in a position to rent. For single rooms, you can expect anywhere from $20 to $100 per night, while whole houses often rent between $80 and $500 a night.
What You'll Need to Get Started: First and foremost, you'll need to have the space you plan to rent adequately furnished and staged. You'll also need proof of ownership of the space, which you'll provide when you go through the approval process. Past that, most individuals over 18 who want to host through AirBnB and VRBO are eligible to sign up.
14. Sell Your Skills Online
While there are other ways to earn $100 that are much quicker, becoming a freelancer and selling your skills is a great way to hit your goal and establish a long-term source of additional income.
If you have a marketable talent (for example, art, writing, marketing, social media management, etc.), you're already in a good position to start selling your skills. Sites like Fiverr and Upwork make it easy, too. With Fiverr, all you have to do is sign up, create gigs, and customers come to you. With Upwork, you can search for jobs for the ones that best suit your style and pay rate.
Pay: What you earn will depend on what skills you're selling and what prices you charge.
What You'll Need to Get Started: To use most freelancing sites, you must be 18 years or older. You may also have to provide a valid ID.
15. Test Products For Cash
If you've got plenty of opinions and don't mind sharing them, you may find testing products for cash to be an enjoyable side hustle.
UserTesting and uTest are both sites that allow willing individuals with adequate literacy to test products and provide feedback in exchange for payment. All you have to do is create an account and provide the necessary demographic information.
You'll be asked to download some software to submit your questionnaire answers for each product you review, and that's about it. After that, you just need to wait for payment to roll in!
Pay: Questionnaires will take around 20 minutes to complete, and you'll earn $10 for each one. With that in mind, you'll need to test 10 products before you hit your $100 goal.
What You'll Need to Get Started: To test products, you'll need a reliable internet connection, a computer capable of downloading the necessary software, and a microphone.
16. Cut Unwanted Subscriptions
It may not earn you money, but cutting down on your unused subscriptions is a great way to save $100 so you never need to earn it in the first place.
By utilizing sites such as Rocket Money and BillTrim, you can easily analyze your monthly spending and categorize which subscriptions are sucking up your monthly budget. Simply go through them and cancel the ones you no longer need, and you can effortlessly save $100 per month.
Pay: It's possible to save up to $900 a year by cutting out unwanted subscriptions.
What You'll Need to Get Started: Before you can save money with this method, you'll first need to be paying for subscriptions you don't need. Other than that, anyone can save money by canceling subscriptions—with or without the aforementioned apps.
17. Rent Out Your Car
For those who own their car and wouldn't mind letting someone else drive it for a little bit of cash, you may consider renting it out as a new hustle.
Getaround and Turo are both peer-to-peer platforms that help connect you with potential renters in your area who need a vehicle like yours to drive around temporarily. Vehicles like trucks and SUVs will naturally garner a larger paycheck, while smaller sedans and coupes will net slightly less.
Pay: As mentioned before, the larger your vehicle is, the more you'll be able to earn. That said, it should only take a few bookings before you meet your $100 quota.
What You'll Need to Get Started: To rent out your car, you must first be 18 years or older with a valid ID, car insurance, and registration that proves ownership. In particular, your insurance will need to support non-listed drivers, so you're protected in the event of an accident.
18. Sell Your Old Textbooks
If you've got a bookshelf full of textbooks that are collecting dust, consider letting them go and cashing in on their value. Sites like BookScouter make it easy to trade your textbooks in for cash.
With Bookscouter, you'll be able to enter your book's ISBN and compare quotes from companies that want to buy it. Additionally, you can also sell multiple copies of the same book if you have more than one, and most vendors will pay more if you do so.
Pay: How quickly you can hit $100 depends on what textbooks you're willing to part with. Certain books are worth more than others, and you'll earn more for having multiple copies.
What You'll Need to Get Started: Because Bookscouter is just a tool that helps you compare vendor prices, there aren't any major requirements for signing up. You'll just need an electronic device that can run either their website or mobile app.
19. Sell Plasma For Cash
Depending on where you live, selling your plasma for cash could be one of the quickest and easiest ways to make $100.
Plasma is the liquid part of your blood, and as long as you're healthy and don't have any contagious diseases, all you need to do to sell it is visit your local plasma donation facility. Donation appointments last about an hour on average, and first-time donors can take advantage of high-paying deals. For example, you may be offered up to $500 on your first 4 donations.
Pay: Aside from your first-time donation specials, most plasma donation appointments pay between $30 and $50. You're allowed to donate up to twice per week, too, so you could easily earn $100 in a week's time.
What You'll Need to Get Started: Plasma donors must be at least 18 years old and weigh over 110 pounds. You must pass a medical exam and test negative for certain transmissible viruses (like hepatitis and HIV).
You can check out CSL Plasma to locate a plasma donation center close to you.
20. Turn Your Car Into A Billboard
Do you own a car and don't mind having some advert decals placed on it? If not, you could earn up to $452 per month for ad campaigns on platforms like Wrapify and Carvertise.
The way it works is simple. You choose your car advertisement platform, sign up with your general info, and give the app permission to track your trips. Once you reach 50 total miles traveled, you'll be allowed to take part in campaigns in your area. Each campaign will place an ad on your car for between 1 and 12 months.
Then, once your campaign is over, you can get paid and start the process over again!
Pay: Pay ranges depending on your campaign's length and advert size. Most campaigns pay out between $181 and $452 per month.
What You'll Need to Get Started: To be a Wrapify or Carvertise driver, you must be 21 or older with a clean driving and criminal record. Your car must also be 2008 or newer.
21. Teach English Online
Teaching English online is a great side hustle for busy literary students, English teachers looking to make extra money, and anyone else who loves English and is passionate about teaching.
Using platforms like VIPKid, anyone with two years of teaching or tutoring experience and a bachelor's degree in an English-related subject can sign up to teach. If you don't have that, though, you aren't out of luck. You can still source your own students to teach or record courses to post on sites like Udemy or Coursera.
Pay: Most teachers on VIPKid make between $15 and $20 per hour. If you choose to publish a course instead, however, you can make as much as you'd like.
What You'll Need to Get Started: For VIPKid, you'll be required to have a Bachelor's degree and a minimum of 2 years of teaching experience. To publish a course, all you need is some recording equipment, a lesson plan, and a computer.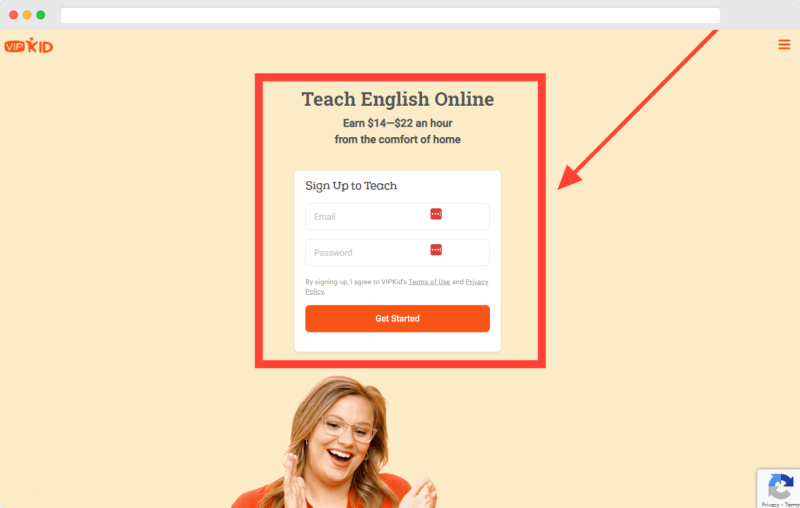 22. Get Cash Back
No matter who you are, you can claim a little extra money each month when you sign up to claim cashback rewards for shopping at popular retailers. Rakuten and Ibotta are both great examples of platforms that help you do this.
With Rakuten, all you need to do is download a browser extension that tracks your online shopping. You'll receive rebates based on what you buy. Ibotta, on the other hand, is an app you use to earn cashback on in-person shopping trips. Just select the retailer you're visiting, tell them what you've bought, scan your receipt, and get paid.
Pay: With Ibotta, users report earning around $20 a month in rebates. With Rakuten, you get a $30 boost when you sign up, then up to $100 per month, depending on how often you shop online and where.
What You'll Need to Get Started: You'll need to be 18 years old and be the primary shopper in your household to earn any substantial money from these cashback apps.
23. Claim Lost Money
If you've ever quit a job, paid for utilities, or had a safety deposit box, you could have unclaimed money floating around out there that you don't even know about. Easily check by visiting websites like:
It doesn't take long, either. Simply visit the site in question and follow the directions provided. You'll likely be asked to input information like your social security number, name, and possibly your address. If you've got unclaimed money, the site will provide directions on how to claim it.
Pay: It's hard to say how much you'll make searching for lost money. You could make nothing, or you could have several hundred dollars waiting for you.
What You'll Need to Get Started: All you're required to have to run a search is your personal information. If you have money ready to claim, however, you may be required to provide proof of identification.
24. Make $100 By Selling Unwanted Gift Cards
Everyone has received a gift card they didn't want at one point in their lives. Don't let them sit in a drawer collecting dust, though; try selling them online to put some extra cash in your wallet.
Raise is a popular gift card exchange platform that offers to buy gift cards for slightly less than the monetary value they contain. By selling cards for popular retailers, you might be able to net up to 90% of their value.
Pay: How much you make will depend on what gift cards you have to sell and how many. If you've got a decent stash, though, this could be one of the easiest ways to make $100 fast.
What You'll Need to Get Started: Anyone 18 or older can sell their gift cards. Whenever you visit the site, be sure to have your gift cards on hand, though, because they'll ask for information regarding the card number and expiration date.
25. Sell Printables On Etsy
If you often find yourself lacking in free time, a demanded side hustle that requires constant, active effort may not be for you. If that's the case, try selling printables on Etsy as a relatively passive method to make $100 fast.
With Etsy printables, you can create templates for just about anything, from cleaning charts and budgeting sheets to savings challenges and children's worksheets. Once you've chosen what you'd like to create and design your printable, you can post it on your shop and wait for the sales to roll in.
Pay: Your pay will depend on how many templates you sell and what price you list them as. For example, most stand-alone printables only cost a dollar or so, while packs of 5 or 10 can be listed for much more. Keep in mind, though, that there are some fees you'll have to pay Etsy from your earnings.
What You'll Need to Get Started: To sell printables on Etsy, you'll first need to set up your shop. Have one of your designs already created as well because Etsy won't let you finish setting up until you have at least one product posted.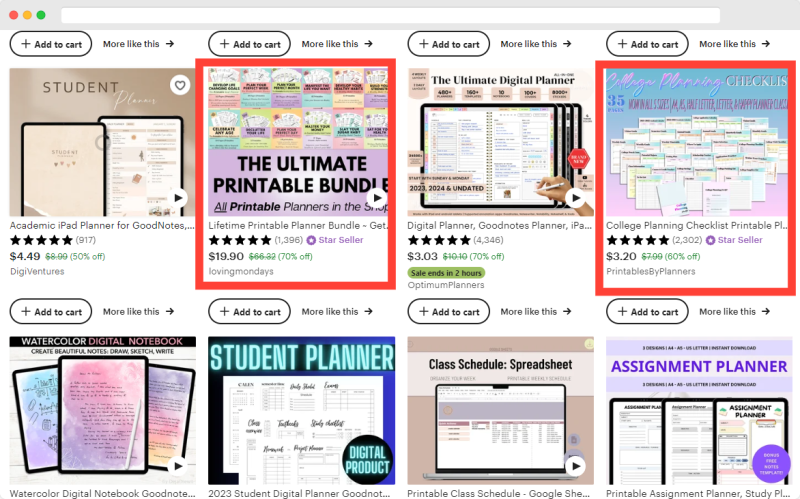 26. Have a Yard or Garage Sale
Do you have a ton of stuff sitting around your house that you no longer use? If so, a garage or yard sale could be your best option. All you'll need to do is gather up the items in question and buy some price tags and signs, and you'll be well on your way to hitting your $100 goal.
You can also max out your yard sale profits by properly marketing. Start by posting paper signs with bright colors around your neighborhood, tie some balloons up, and even post your sale on Facebook groups and Marketplace.
Pay: What you make will depend on how much you can sell. If you live in a well-trafficked neighborhood, you can end up making well over $100 in one day.
What You'll Need to Get Started: You don't need much yard sale. Just having your items out and priced and some signs up around town is enough. However, it makes things more comfortable if you have tables to place your items on and a canopy for shade.
27. Become a Freelancer
Freelance side hustles are perfect for those who find themselves too busy for normal hustles but still want to cash in on their skills.
With freelancing, you can make your own schedule while collecting a potentially massive paycheck. You can also pick and choose your clients, so you never end up working with someone who makes you uncomfortable. Lastly, you also choose your prices, so you don't need to concern yourself with the possibility of being undervalued.
Some of the most popular freelancing fields include:
Proofreading
Writing
Editing
Graphic Design
Website Creation
Voiceover
Data Entry
Transcription
Social Media Management
Pay: A freelancer's pay can vary wildly depending on what field they're in and their experience level. Some make as little as a few hundred dollars a month, while others make closer to several thousand.
What You'll Need to Get Started: To begin your freelancing journey, sign up with websites like Fiverr and Upwork. You'll need your personal information on hand (including your social security number) and a valid ID or work authorization. Once your account is approved, you can start searching for clients immediately.
28. Make Money Playing Games
An easy way to make an extra $100 is by playing games on your phone. Depending on which game you choose to download, you can play safe and earn money by completing in-game tasks or risk your own money for the chance of a much higher reward.
Some of the best apps to make money playing games are Bingo Cash, Solitaire Cash, and Blitz Win Cash. Each of these is available in both the Apple and Google Play stores, and all award real cash to winners and dedicated players.
Pay: How much money you make depends on what kind of player you are. You could earn more at once if you choose to bet your own money, but you could also lose cash that way. If you prefer playing safer, getting your $100 will take longer, but you won't be incurring much risk.
What You'll Need to Get Started: All you need is a compatible smartphone and to be 18 years or older to win cash from these games.
29. Sell Stock Photos
For those who love taking pictures, consider selling your snapshots and stock photos to make a little extra cash.
You don't have to be a professional, either; even photography novices can earn money by posting pictures on sites like Shutterstock, iStock, or Adobe Stock. You're paid based on how many downloads you receive, so you won't have to worry about being paid less due to lack of experience.
Additionally, if you're more into digital stock images (think things like digital art, graphs, etc.), you can also try posting your works on Vecteezy.
Pay: On most stock photo websites, contributors earn around $0.25 per download. This means you'll need around 400 downloads to meet your $100 goal.
What You'll Need to Get Started: Naturally, you'll need some basic camera equipment to snap and sell quality stock images. You must also be over 18 and own the content you're uploading.
30. Help People Move
If you have a decently sized utility vehicle (such as a large SUV or truck), you could be missing out on a simple, easy side hustle that's right under your nose: helping people move.
Websites like Dolly make it easy to sign up as a moving helper—all you have to do is enter your personal information and the make/model of your vehicle. Any time there's a local move, you'll be alerted and given the option to accept the job. You can charge your own prices too, so that larger jobs will net you more.
Pay: Since you charge your own prices, how fast you make $100 will depend on how quickly you can get work and what you charge for each job. Helpers (those who can lift and own a qualified vehicle) make an average of $50 per hour, while Hands (those who can lift but don't have a qualified vehicle) make $35 per hour.
What You'll Need to Get Started: To work as a Dolly Helper or Dolly Hand, you must be 18 years or older, own a phone compatible with the Dolly app, have a Paypal account and valid driver's license, and be able to pay for and pass a background check.
For Helpers, you must also own a qualified vehicle, auto insurance, proof of registration, and vehicle ownership, and be able to lift up to 75 pounds.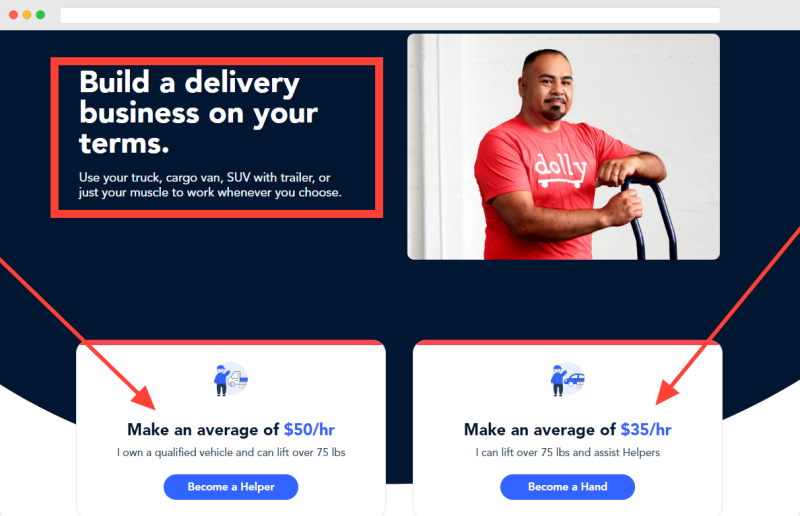 ---
FAQ on How to Make $100 Fast
We've found some of the most frequently asked questions regarding how to make $100 fast; here are our answers.
What are the best side hustles to make $100 fast?
Broadly speaking, there's no single best way to make $100 fast. Every person reading this article will find that different hustles speak to their unique interests and situations. However, there are a few hustles on this list that require smaller time commitments and less work overall.
As such, if you're looking to make $100 as fast as possible, you might consider checking out options like selling your plasma, getting money for your old tech, textbooks, or jewelry, or having a garage sale. All of these options require little marketing time, and you can easily make $100 in just a day if the circumstances are right. 
What is the best way to make $100 in one hour?
Making $100 in one hour is not an easy task—but it also isn't impossible. If you need to hit your $100 and only want to put in an hour or less of work, you've got a few options: 
● Become a first-time plasma donor and take advantage of new customer deals that give you more money for your first donation.
● Try searching for unclaimed money on sites like unclaimed.org.
● Sell your jewelry, old tech, or textbooks online.
● Cut unwanted subscriptions to save $100 per month.
How can I make $100 fast as a kid?
If you're still a kid and you've read through this article, you've likely noticed that many of the side hustles here require you to be at least 18 years old, if not 21. And while that makes things more difficult, there are still some options available to you.
For example, some of the best and easiest ways to make $100 fast as a kid are to have your parent help you host a garage sale, help your neighbors on moving day, or walk dogs around your neighborhood.
You may even consider a few side hustles that aren't on this list, such as mowing lawns, cleaning out storage buildings, or helping a neighbor dust their house.
---
Final Thoughts
The best part about having a side hustle is that you can pick and choose what sounds interesting to you. If you try out an idea and don't end up liking it, you can quickly scrap it and move on to the next thing. You don't need to make any major investments like buying business cards or a business license.
But remember: for many of the items on this list, it will take time to start making large sums of cash. If you find that you like a side hustle, but it isn't netting you enough at the start, don't give up on it—it might surprise you.
Get our free Side Hustle Handbook with the best strategies to multiply your income sources today.
Plus our best money tips delivered straight to your inbox.

Christa is a skilled researcher and serial entrepreneur. Her passion lies in providing people like you with ways to become financially independent without breaking the bank in the process. Currently, she's tested and perfected over 37 unique side hustles and brings that information to you through articles like these.