Many or all of the products featured on this page are from our sponsors who compensate us. This may influence which products we write about and where and how the product appears on a page. However, this does not influence our evaluations. Our opinions are our own. Here is a list of our partners and here is how we make money.
The information provided on this page is for educational purposes only. The Modest Wallet is a financial publisher that does not offer any personal financial advice or advocate the purchase or sale of any security or investment for any specific individual.
If you need extra cash, you can make money driving people around, or by renting out your car. And if you have free time and a smartphone, it's easy.
In this article, we'll cover eight ways you can make money with your car and the best companies to apply to.
Top 10 Ways to Make Money with Your Car
There are so many ways to make money driving. Although the most profitable side hustles involve driving, there are other ways to earn extra cash with your car that don't require putting a lot of extra miles on your vehicle.
You can also check out our best delivery apps article for more ideas to make money delivering stuff to people.
Ridesharing
The ridesharing market is one of the fastest-growing markets, and as of this writing, the percentage of people using ride-sharing services is expected to exceed 25% by 2023, according to Statista.
Ridesharing services arrange one-way transportation on short notice. They help save people money and time and provide car owners with a great opportunity to make money driving people around.
In most cases, you will need a valid license, a valid social security number, valid insurance, a good driving history, and an eligible car. All the major ridesharing services now also require a background check, and you will need to meet minimum age requirements based on state law (for example: New York City's age requirement is 19; in Kansas, the minimum age is 25 (the exception is Manhattan, KS, where the minimum age is 21).
In short, regulations for these companies are evolving — If you're interested in working for a ridesharing company, make sure you visit the company's website and verify all requirements before applying.
We also recommend keeping track of your mileage so that you can subtract it from your earnings at tax time.
Two of the best ridesharing services are:
See Also: How to Make $500 a Month with Paid Online Surveys: Is it Legit?
Uber
Uber drivers make about $364 per month, working about 20 hours. This comes down to $18.2o per hour, which is higher than the average retail salary in the US. To work for Uber, you will have to pass a fitness test. Minimum hourly requirements vary by state, and not all areas are hiring new drivers (based on need and/or regulations).
Lyft
Lyft is only available to customers in the US and some cities in Canada. It operates in over 300 markets.
The company offers a variety of Lyft Driver Services to help drivers earn more money. These include a debit card, no-fee bank account, cash back on groceries (1 percent); select dining (4 percent), and gas (2 percent). The company also offers language learning programs and other benefits.
The company doesn't pay a salary or hourly wage. All drivers are independent contractors who earn a percentage of fares. However, they get to keep all tips and some may even receive cash bonuses.
You can earn about $800 per week (minus expenses) if you work about 40 hours for Lyft, depending on your market.
Don't have a vehicle? Or your car doesn't meet Lyft or Uber's requirements? No problem. HyreCar offers short-term rentals for ridesharing drivers.
Food Delivery
The food delivery industry is rapidly growing. About 20 percent of people currently use food delivery services at least once a week. The industry is about to hit the $200 billion mark.
There are a large number of food delivery service providers in the US and Canada, and many have even gone international. Let's have a look at the top four:
Uber Eats
Launched in 2014, Uber Eats is popular in the US and Australia.
The company pays drivers based on location and mileage after charging a small fee (dependent on your location). The best thing about Uber Eats is the ability to earn bonuses and tips, especially during busy hours.
In some cities, employment as an Uber driver is required in order to be eligible for Uber Eats, but in other cities, you can directly apply for a position as long as you have an eligible vehicle.
Uber Eats allows drivers to use older cars – dating back t0 1997. The average Uber Eats driver makes about $10 per hour after factoring in expenses.
DoorDash
DoorDash is available in more than 4,000 cities in the US, Australia, and Canada.
It's easy to join. DoorDash does not currently have stringent vehicle and driver experience requirements. You can join even if you have a scooter or bicycle. (Some vehicle options, however, may not be available in all cities.)
You must have insurance and a valid driver's license to work for DoorDash. Applicants in the US will need an SSN number as well, and you need to consent to a background check.
You can submit an application online.
DoorDash guarantees $10 per hour. In case you earn less than $10, the company will pay the difference. You can earn more based on tips and deliveries in your area. Check out our DoorDash driver review to learn more.
Instacart
Instacart is a grocery delivery service. The company currently only covers the US and Canada.
You can opt to work as either an in-store shopper or a full-service shopper. As a full-service shopper, you will shop on demand. You will need a car to qualify for this position since it includes shopping for and delivering goods. As a full-service shopper, you have the option to choose your desired hours.
In-store shoppers shop and collect items. Delivery is not part of the in-store role.
Full-service shoppers can make $11 per hour (average) but some can earn up to $20 per hour. (Wages for full-service workers are not guaranteed.) In-store shoppers make about $7 per hour, but some can make up to $16 — and wages for in-store workers are guaranteed. Check out our Instacart Shopper review to learn more.
See Also: Instacart Shopper: Make Money Grocery Shopping for Others
Postmates
Postmates is a company that delivers takeout, groceries, and even delivers products from retailers.
Postmates does not require a schedule, and there are no time commitments when it comes to Postmates. Earnings vary by market, but as of this writing, Postmates states that workers get to keep 100% of their tips.
Postmates is currently only available in the US. You need to be at least 18 to join. In some cities, you may be allowed to use a bicycle to complete deliveries, but most cities require applicants to have access to a car and a valid driver's license.
Read our Postmates driver review to learn more.
Rent Your Car Out
People and businesses are constantly looking to hire vehicles. If you do not need your car throughout the day, you can consider renting it out. If this is a viable option for you, it's important to work with a company you trust.
Our top picks to earn extra money offering your car for rental service are:
Turo
Founded in 2010, Turo is a fast-growing American carsharing company. According to Turo's home page, the average car owner makes about $450 per month through Turo. However, it can be more or less depending on the make and model of your vehicle, your location, and how long you rent out your car. All vehicles receive full liability insurance. If you'd like to find out what you can make with your car, visit Turo's "Calculator".
Car Advertising
It might not be the highest paying option, but it can help if you're in need of some extra money. Here are two reliable car advertising platforms:
StickerRide
StickerRide gives you a chance to take part in flash mobs and quests that let you join up with other StickerRide participants and earn even more. (The required stickers are removable, so you don't need to worry about damaging your car.) The amount of money you can make depends on a number of factors, including daily driven miles, your location, and car type.
Carvertise
Founded in 2012, Carvertise is now an international name that works with top brands, and Carvertise will match you with companies you're comfortable promoting. The stickers are easy to apply and remove and are usually required for one month.
The company pays drivers once a month via direct deposit, and the amount you earn varies based on how much you drive within a month. (They currently require 25 miles per day.) You must be at least 18 and have a good driving record to be eligible.
Help People Move
Everyone knows that moving is a challenge, and good help always makes it easier. If you'd like to help people move into their new homes, here is a service you can try:
Dolly
Dolly can be a good option if you have a trailer or truck you can use (but manpower also works). Available options include:
Helper: You can qualify for this option if you have a cargo van, box truck, or pickup truck and you can lift at least 75 pounds (the website specifically states that you need to be able to lift 75 pounds over your head). This position pays about $30 per hour, but some users can make more based on location and other factors.
Hands: If you only have a car, you can choose the "Hands" option. You will still need to be able to lift at least 75 pounds to qualify for this position. It pays about $15 per hour, but some users can make more based on location and other factors.
You can earn up to $1,000 per week by building a network. The platform allows users to work according to their own schedule and lets them keep tips.
The service is currently available in limited cities but is fast-growing. It takes 5-10 days to process applications, and criminal and driving background checks are required.
See Also: How to Become a Virtual Assistant: Get Paid to Work From Home
Deliver for Amazon
The world's largest company wants to hire you to deliver goods! Amazon Flex allows users to work according to their own schedules, and work is available seven days a week. Plus, workers can earn up to $25 per hour.
The program is currently available in limited cities. Drivers also need to be 21 to apply.
The job entails picking up parcels from stores, restaurants, and delivery stations and delivering them within a specified window. The Amazon Flex app provides directions and other resources to help people work efficiently.
You need to be at least 21 years of age to apply. Other requirements include:
An SSN number
A qualified vehicle: van, 4-door sedan, or pickup truck (1990 or newer)
Valid driver's license
Auto insurance
A smartphone
You must also consent to a background check.
Transport Kids
If you have caregiving experience, you can help organizations and parents with packed schedules by transporting kids to and from school and to their activities.
One of the top services we recommend:
HopSkipDrive
HopSkipDrive provides dependable and safe rides for children between 6 and 17 years of age. The company pays up to $32 per hour. The company follows stringent hiring policies, and they look for people with specific experience.
You must meet the following requirements in order to qualify:
23 years or older
Caregiving experience – at least 5 years
4-door car – no more than 10 years old
Good driving record
A valid driver's license
Transport Seniors
Nearly half of Americans 65 and older don't have access to public transportation.
Uber and Lyft have created special departments that cater to seniors (in conjunction with platforms like GoGo Grandparent).
ITN America and ElderCare provide similar services to seniors. (You will need to have caregiving experience in order to be eligible.)
Shop Around
Saving $1 is almost as good as making an extra $1, how about making an extra $825 per year? That is how much Gabi saves its customers on car insurance per year.
Gabi is a new service that compares the car insurance providers to bring you the cheapest rates available in the market. They promise to take the effort out of comparison shopping by letting you link your current insurance account.
Within a few minutes, they'll let you know if you have the best deal from your current insurance company, or if you can save money by switching to a cheaper option.
Get Paid to Test Drive Cars
Did you know you can actually make real money test driving cars? How cool is that?
Companies like BestMark offer people a way to make money as a mystery shopper. You get to test drive cars and report your experience back to them.
FAQ Make Money Driving
These are the most frequently asked questions with regards to making money driving.
What Are the Best Apps to Make Money Driving?
There are lots of ways to make money with your vehicle. The most popular and lucrative options include DoorDash, Postmates, Instacart, Uber and Lyft.
Do I Have to Report Income for Making Money Driving?
Yes, you do have to report your income and pay taxes. As such, you must keep track of your expenses like gas, mileage, maintenance, insurance, etc. You may be able to deduct some of these expenses.
How Much Money Can I Make Driving?
It all depends on the app or service you choose. Your income level will also vary depending on the area or city you live in.
Are Ridesharing Apps a Good Way to Make Money Driving?
Yes, ridesharing apps are certainly a great way to make money driving. However, you can also make good money delivering food, groceries or even by advertising in your car.
Final Thoughts
If you can drive, chances are that you can make money helping save people time and effort (or in some cases, just help them get out and about. And working for the right company can actually earn you hundreds of dollars a week. If your car has been sitting idle, it may well be worth putting it to work.
Up Next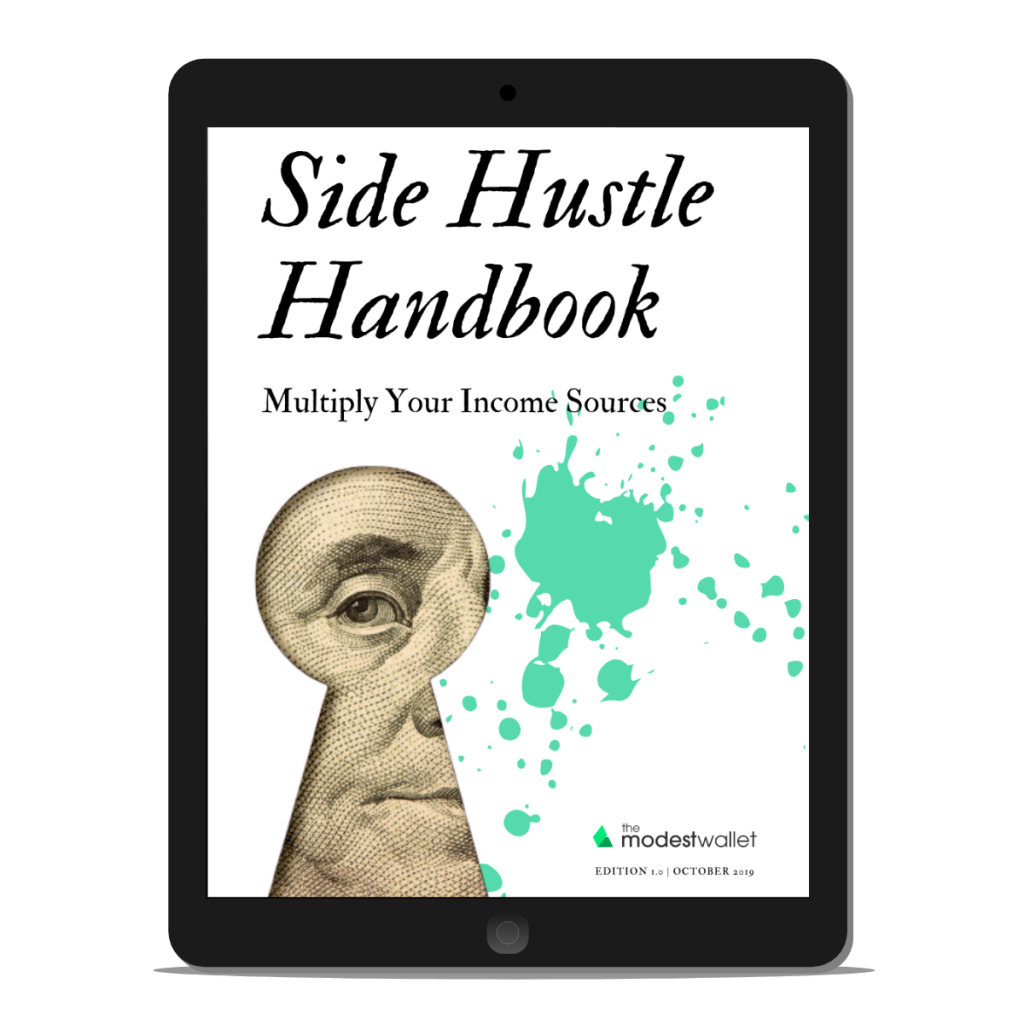 Get our free Side Hustle Handbook with the best strategies to multiply your income sources today.
Plus our best money tips delivered straight to your inbox.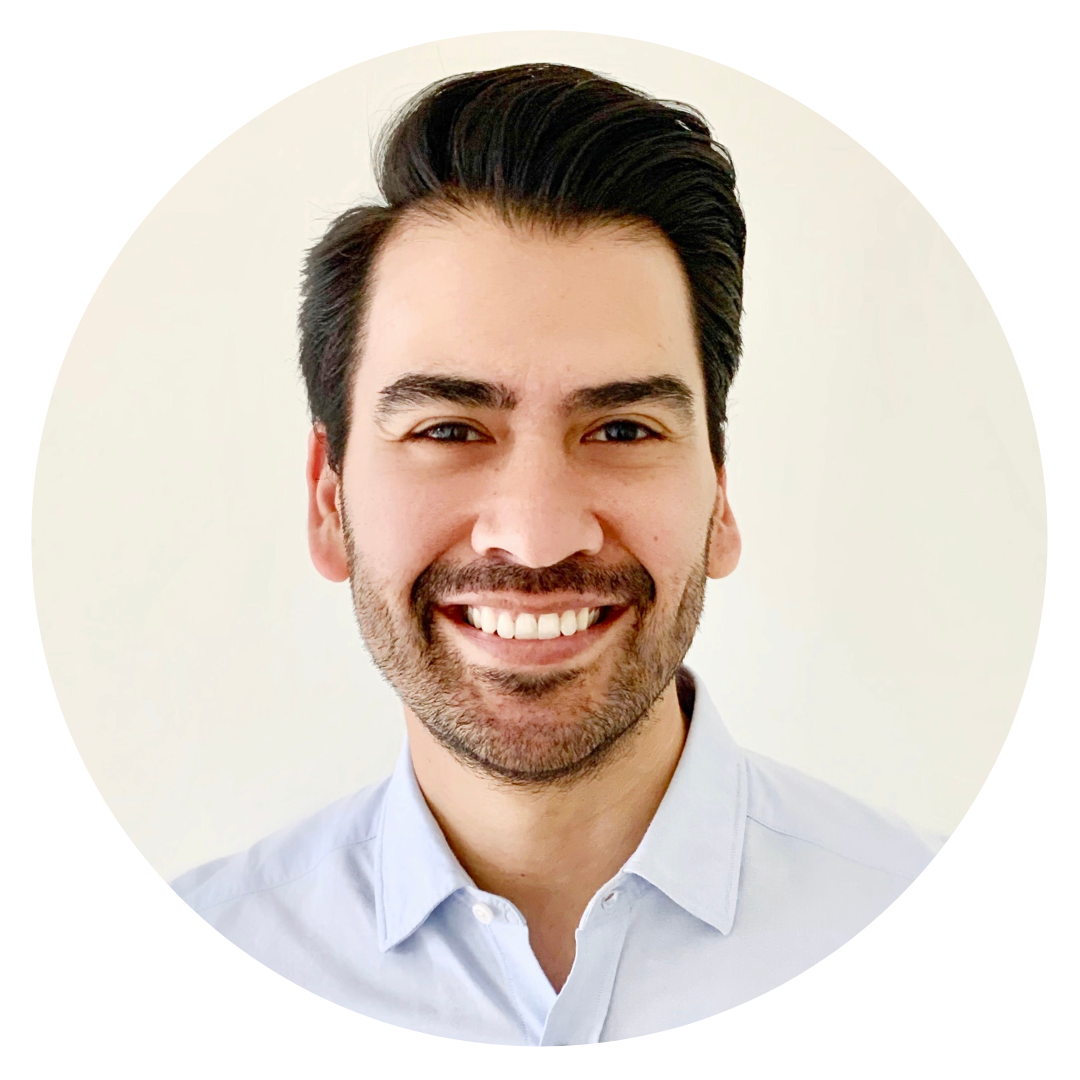 Ricardo is an entrepreneur, investor and personal finance nerd who enjoys spending time with his family and friends, travelling and helping others achieve their financial goals. Ricardo has been quoted as a personal finance expert in several online publications including Healthline, Bankrate, GOBankingRates, MSN Money, Yahoo Finance, U.S. News & World Report, Forbes and USA Today.