27 Best Side Hustles For Lawyers and Attorneys in 2023
Many or all of the products featured on this page are from our sponsors who compensate us. This may influence which products we write about and where and how the product appears on a page. However, this does not influence our evaluations. Our opinions are our own. Here is a list of our partners and here is how we make money.
---
The information provided on this page is for educational purposes only. The Modest Wallet is a financial publisher that does not offer any personal financial advice or advocate the purchase or sale of any security or investment for any specific individual.
With a median salary of $127,900 annually, it may not seem like lawyers need to bother with a side hustle. While legal professionals often make above-average salaries, they don't start at these high rates, and they often take on large amounts of student debt.
According to info compiled by the Educational Data Initiative, almost 75% of law school graduates have student loans, with the average total debt burden at $160,000. So, chances are lawyers could use extra streams of revenue to cut down on their debt, pay for daily expenses, and save up for a rainy day fund.
The good news is that lawyers already have plenty of valuable skills to open up new cash-generating opportunities. There are many ways to generate steady passive income and even advance your career with a few legal side gigs.
---
Side Hustles To Keep You In Law
Every attorney's greatest asset is a thorough knowledge of local and federal laws, so why not use this unique expertise as a side hustle? Whatever your specialty, there are ways to use the info you've acquired from law school to make side cash.
1. Do Legal Work On The Side
Even if we don't live in a "litigious society," it's safe to say everyone is hyper-aware of legal consequences. Hence, more businesses, agencies, and individuals are interested in professional assistance to protect them from costly situations and accusations.
As a skilled lawyer and attorney, you'll find many opportunities to offer your legal knowledge for part-time and freelance work. Just double-check with your current employer that there are no conflicts of interest when pursuing side hustle opportunities.
Pay: The pay for side lawyer opportunities varies depending on multiple factors, like the services you're offering clients, your time commitment, and your experience. However, ZipRecruiter estimates part-time lawyers could make a salary of $47 per hour. Glassdoor also suggests the median pay for part-time attorneys is around $89,000 per year.
How to Get Started: Although you can always find side hustle opportunities on job boards like Indeed or ZipRecruiter, it's easier to tailor your search to the legal field on law-specific websites.
For instance, networks like Lawrina, Rocket Lawyer, and UpCounsel make connecting with clients specifically looking for legal help easier. You could also check out the websites LegalZoom and LegalMatch to see if you find a match for your skillset.
2. Bar Exam or LSAT Tutoring
The bar examination and the Law School Admission Test (LSAT) are two of the biggest hurdles prospective lawyers must overcome to practice in their jurisdiction. If you've already successfully sailed through these standard exams, you have valuable insight to share with students currently facing these daunting tests.
Consider compiling your experience studying and taking either the bar exam or LSAT and putting together a course on things you would've liked to know throughout the studying process. Whether you prefer working with small groups or one-on-one, you could bring in money to help law students effectively prep for their tests.
Pay: There's no average salary estimate for bar exam or LSAT tutors, but ZipRecruiter estimates the average salary for a private tutor is $27 per hour. Check the rates people charge for bar exams or LSAT courses on sites like Indeed in your area to gauge the average price for this side hustle.
How to Get Started: Once you pass the bar exam or LSAT, be sure to highlight this info on your LinkedIn and resume to show you know what it takes to navigate this process successfully.
While you could apply for tutoring positions on sites like Indeed and Upwork, consider looking into tutor-focused sites like Preply to find more prospective students.
You could also consider creating a course on the bar exam or LSAT prep and putting it on sites like Udemy or creating a private website for your tutoring services.
3. Freelance Legal Writing
If you have a keen eye for detail and aren't scared away by fine print, consider adding freelance legal writing to your repertoire. In this position, you'll create text and documents specific to some aspect of the law, including contracts, product stipulations, or memoranda.
Similar to how engineers bring their expertise to technical writing, lawyers often enjoy a premium over non-professionals for writing, editing, or proofing legal documentation. If you find a particular company or law firm that aligns with your area of expertise, you could earn considerably more from this side hustle.
Pay: It's difficult to determine an average for legal writing, but ZipRecruiter suggests the average rate is around $39 per hour. Salary.com also found the average salary for legal writers is approximately $55,716 per year.
How to Get Started: If you don't have professional or personal connections to writing opportunities, you could search for clients needing legal assistance on popular freelance websites.
Search for legal writing gigs on Upwork, Fiverr, and Freelancer to get started building a client base and earning money from your writing.
>> Read Also: How To Become a Freelance Writer
4. Become a Legal Expert
You've probably seen a few "Ask a Lawyer" segments on TV where expert attorneys answer viewers' legal concerns. While you don't need to make a guest appearance on live telecasts to make side cash, nothing's stopping you from pursuing this side hustle (provided you've got the all-clear from your primary employer).
If you see legal questions cropping up on forums, consider offering your well-researched opinion and highlighting your years of experience to back up these claims. You could also consider answering legal questions on a private website or a YouTube channel to build an audience and credibility for your status as a legal expert. However you prefer communicating your expertise, there are many avenues to market your legal knowledge.
Pay: Many variables affect the income of legal experts, but ZipRecruiter estimates the average rate is around $25 per hour. Again, this may vary depending on your accreditations and how you monetize the advice you're giving.
How to Get Started: JustAnswer is one of the best platforms to start addressing legal questions and building an expert profile. You could also look through Quora for legal questions and offer assistance to queries you have experience answering.
Some lawyers also use their private websites, podcasts, or YouTube channels to welcome questions and offer their opinions on legal subjects.
5. Provide Notary Services
You don't need a background in law to become a notary, but your advanced understanding of legal documentation can boost this job opportunity. In this role, you must act as an impartial third-party observer when signing paperwork like home loans, oaths, or last wills and testaments.
Typically, all you need to do is organize the documents, meet with the interested parties, and get everyone to sign on the dotted lines. Just keep in mind every state has different requirements for becoming a notary, so please research the rules in your area to ensure you have the proper accreditations.
Pay: There are sensational stories of notaries making upwards of $200 per hour, but ZipRecruiter estimates the average hourly price range for public notaries is between $46 – $72. Still, even in ZipRecruiter's "average" zone, notarizing documents tend to be an easy and lucrative way to earn side cash.
How to Get Started: The first step you must complete is to research the official notary requirements in your state. Start by searching on Google for "public notary [your state]" and read through an official ".gov" portal for details on the training and application process.
You could also use the resources on the National Notary Association's website for help applying to become a notary.
Once you have official accreditation to act as a notary, you can start advertising your services on sites like LinkedIn and create a professional account on FindaNotary.com. Also, consider taking a professional course like Loan Signing System for extra certifications and insider tips on succeeding with this side gig.
6. Law School Admissions Consultant
Although total law school applications appear to be trending down, it's far from "easy" to attend one of these colleges. The acceptance rate varies between different universities, but the median rate for US law schools still sits around 41%. If students try to get into top-tier schools like Yale, Harvard, or Stanford, their odds are even less favorable at sub-10%.
To help stand out from the competition, students often pay professional consultants to review their essays and resumes to ensure they make a good impression at their dream schools. Since you've already been through the application process for law schools, you're in an excellent position to help incoming freshmen put together the best possible portfolio for admissions offices.
Pay: Glassdoor estimates the base pay for law school admissions consultants is $67,153, and the average salary is closer to $87,720. Also, professional consulting companies like Kaplan typically charge around $1,000 for one-on-one sessions with veteran consultants.
While you probably won't get these high rates off the bat, this side hustle has a high growth potential the more success you have with your students.
How to Get Started: You could offer law school consulting services privately or through a pre-established agency like Kaplan. However, it may be hard to find interested clients if you don't already have a repertoire of success or previous experience working in admissions offices.
Consider signing up for the National Association for College Admission Counseling (NACAC) to keep tabs on this industry and make connections, and visit job boards like Indeed for more consulting opportunities.
7. Legal Transcription Services
There's no way to overstate the significance of documentation in the legal profession. Although we have a plethora of digital media nowadays, law firms still need a paper trail for their records, which is why transcription services are still in demand.
From courtroom pleadings and video conferences to depositions and motions, you could transcribe many significant events to earn extra cash. As a bonus, you'll better understand how aspects of the legal profession play out in real life simply by reading and copying info in these proceedings.
Pay: ZipRecruiter estimates legal transcriptionists make an average of $20 per hour, and Glassdoor suggests the base pay for this profession is around $55,000 per year.
How to Get Started: While you could find transcriptionist opportunities on sites like Indeed and ZipRecruiter, a few platforms are specifically tailored for this profession. For instance, the websites SpeakWrite and E-Typist offer many opportunities in the legal transcription field.
When you're getting started, you could also take a professional course such as Transcribe Anywhere to get a better understanding of how transcription works and the best ways to earn money in this role.
8. Become a Law Adjunct Professor
Lawyers passionate about teaching should consider looking for adjunct professor opportunities in local colleges and universities. This part-time opportunity allows you to stand at the front of the classroom and share your expertise with the next generation of attorneys.
Although an adjunct professorship takes considerable time, planning, and energy, it may be the best side hustle if you're interested in getting involved in the educational field.
Pay: ZipRecruiter estimates adjunct law professors make around $55 per hour, and Salary.com suggests the median annual salary for adjunct law professors is $73,343.
How to Get Started: If you have a school where you'd like to teach, visit the college's official website or contact employment services or law faculty members for employment information. You could also visit job board sites like Indeed or HigherEdJobs for potential adjunct teaching roles in your area.
9. Become a Fractional Chief Legal Officer
A Fractional Legal Chief Officer (FCLO) isn't the most widely-known profession in law, but it's a fantastic opportunity for anyone looking for ongoing, part-time work. Basically, FCLO services provide businesses with ongoing legal support on an "as-needed" basis, so you'll only provide legal counsel when clients request your assistance.
Your legal services could be anything from simply answering questions to overseeing mediation, arbitration, or negotiations. So, if you love providing a wide range of services on an "on-call" basis, becoming an FCLO may work well as a side hustle.
Pay: It's difficult to find average salaries for FCLO positions, but it's well-known Chief Legal Officers routinely make yearly salaries in the $375,000 range. However, since FCLOs typically work with small or medium-sized businesses and don't provide full-time services, you won't make this much money even after gaining experience in this position.
You'll have to negotiate rates with partner clients to figure out an average salary for this relatively obscure side hustle.
How to Get Started: Since most FCLOs offer services to small and medium-sized businesses, you could begin your search by asking companies online or in your area whether they need on-demand legal assistance. It also helps to review information on FCLO.legal for details about how this profession works and ways to break into the market.
---
Freelance Side Hustles for Lawyers
With a freelance side hustle, you can set terms and timetables for your gigs. So, no matter your current bandwidth, freelancer opportunities give you the flexibility to earn as much as you're comfortable adding to your legal profession.
10. Proofreading
Professional lawyers have a knack for close reading and finding fine details hidden in mountains of text. The skills you acquire researching, writing, and memorizing should put you in a prime position to make side money as a professional proofreader — especially for texts concerned with legality.
Even if the eBook or blogs you're reading aren't directly related to law, you might be able to make money reviewing it for companies concerned about accidentally opening a legal can of worms. Legal proofreaders ensure writers don't put themselves in hot water by maintaining a consistent brand voice and inserting disclaimers whenever appropriate.
Pay: Data from both ZipRecruiter and Indeed suggests professional proofreaders earn roughly $22 per hour, while Salary.com shows the median annual salary for proofreaders is $57,000.
How to Get Started: You could find proofreading gigs on freelancer sites like Fiverr or job boards like Indeed. However, if you're new to this line of work, consider signing up for a professional freelance proofreader course.
After learning the basics of proofreading and tips for success, you'll be in a stronger position to take advantage of all this field offers.
11. Virtual Assistant
You no longer need to be in the same office space to work as an assistant for a company or team. As a virtual assistant, you can take care of tasks like receiving calls, recording messages, and updating timelines, all from the comforts of your home.
Although this position isn't specifically tied to the legal profession, you could search for job opportunities that align with your professional expertise to gain resume-building experience and use your education to your advantage. So, if you love spreadsheets and organization templates, becoming a virtual assistant may be a lucrative side hustle.
Pay: Indeed estimates most virtual assistants make $24 per hour, but ZipRecruiter puts this average a bit higher at $34 per hour. According to the latest data from Glassdoor, the median annual pay for a professional virtual assistant is $44,500.
How to Get Started: Most often, people new to becoming a virtual assistant start by applying for positions on freelancer sites like Upwork, Fiverr, and Freelancer.
While it's possible to find virtual assistant roles on all of these sites, consider signing up for a course like Fully Booked VA to get a sense of what it takes to make the most out of this side hustle.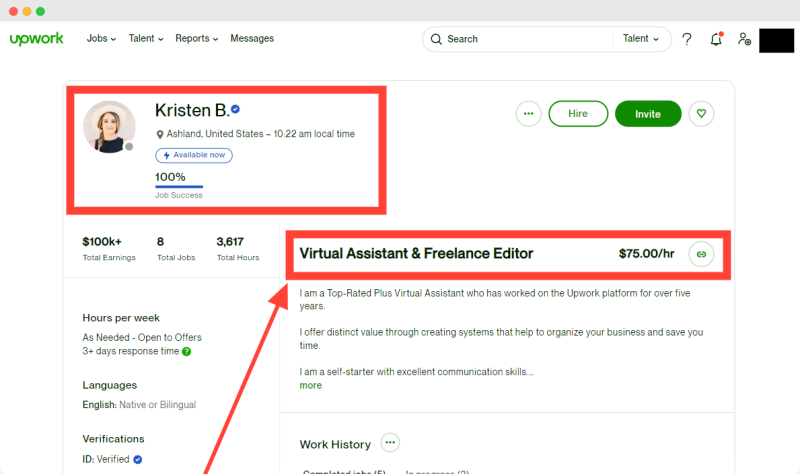 12. Social Media Management
Everyone needs a social media strategy nowadays, but using these platforms is fraught with legal ambiguities. Many agencies, companies, and individuals still have questions about whether posts or social media activities might have legal ramifications for their online image — which is where you could enter the picture as a social media consultant.
Although social media management is more focused on community engagement and tracking trends, why not add your legal knowledge to the mix as an extra value proposition? If you're familiar with platforms like TikTok, Instagram, and YouTube, look for social media management gigs to supplement your income.
Pay: Social media management is a relatively new category, but recent estimates from ZipRecruiter suggest the median pay is around $31 per hour.
How to Get Started: If you don't already have brands or influencers in mind to apply for, it's easiest to find social media management openings on freelancer sites like Fiverr or Upwork.
You could also look at job boards like Indeed or FlexJobs for potential opportunities in this field.
13. Graphic Design
If you love creating eye-catching layouts and know how to get around Photoshop and Adobe Illustrator, let your artistic side shine as a graphic designer. This side gig is a great way to broaden your skill set outside of the legal profession, and for some, it may even be stress-relieving to focus on colors and backgrounds rather than mediation documents or legalese.
Whether you're working on advertisement campaigns, websites, or print magazines, graphic design is an excellent option for lawyers with a second love for art.
Pay: The US Bureau of Labor Statistics estimates professional graphic designers make $57,990 per year or $27.88 per hour. Interestingly, these official figures are slightly higher than estimates on sites like Salary.com and Indeed, which show graphic designers making $53,340 per year or $21.14 per hour, respectively.
How to Get Started: If you feel confident in your graphic design abilities, consider applying for gigs on freelancer sites like Fiverr or Upwork. However, you might want to consider taking one or two graphic design courses on sites like Udemy to give yourself extra accreditations and familiarize yourself with the latest technologies and trends in this competitive field.
14. Online Tutoring
We've already mentioned a few teaching opportunities in the law field (e.g., LSAT prep or adjunct professorships), but that doesn't mean you need to teach aspiring attorneys as a side gig.
Plenty of online tutoring websites allow you to share skills in general subjects like math, writing, or science with various age brackets. So, if you have a passion for education and want a side hustle that gets your mind off of the legal world, consider setting up an online tutor profile.
Pay: Estimates on ZipRecruiter suggest most online tutors make $18 per hour. The tutoring website Preply also found that $18 per hour is the average rate for online tutors, but prices could range from $10 – $38 per hour, depending on a tutor's skill level.
How to Get Started: You could find online tutoring opportunities on freelancer sites like Fiverr and Upwork, but many tutor-specific portals are worth checking. For instance, TutorMe, Tutor.com, and Preply have large audiences and high reputations in the online tutoring sector.
---
Online Side Hustles For Lawyers
The Internet opens countless avenues for lawyers to generate money from side hustles. Not only is it easier to find potential clients online and connect virtually, but there are many ways for attorneys to increase their professional visibility and create low-maintenance passive income streams.
15. Create A Course And Sell It
Are you interested in education but don't have the time to teach live classes? If so, consider creating a video course on a topic you're familiar with and selling it online.
The benefit of this strategy is you get to collect passive income from course sales long after you're done filming it. The larger following you gain for your material, the more cash flow you could generate as you add new courses to your roster.
Pay: It's impossible to pinpoint an "average" rate for selling online courses since there are so many variables to consider. Some people report making an extra $1,000 per year, while professionals might bring in upwards of $100,000.
How much you make depends on how many students you attract, the demand for your expertise, and how active you are in creating and promoting your material.
How to Get Started: First, write screenplays for your course catalog and review the basics of video editing to ensure your classes are entertaining and informative. Once you've recorded your sessions, research different online course platforms like Teachable, Podia, Kajabi, and Skillshare and upload your course to the one you feel most comfortable using.
16. Start A Legal Blog
Let's face it, whenever we have a question about legality, we first turn to "attorney Google" for a snippet response. Just like people use "Dr. Google" daily to find data on medical issues, it's common to search for law-related queries in significant search engines.
You could grab some of this Web traffic by offering fact-based answers on an authoritative legal blog. Consider crafting a law-focused blog with articles on some of the most searched-for questions in your area of expertise. As you gain authority and increase in Google's rankings, this blog site could bring in significant passive income while bolstering your professional reputation.
Pay: Indeed estimates the average income for bloggers is $51,971 per year, but this all depends on how much traffic your blog gets, as well as advertising, referrals, or affiliate marketing partnerships you add to your site.
How to Get Started: The simplest way to start blogging is to use a no-code or low-code platform like Wix, Webflow, or Squarespace and start writing content.
While you could "free write" topics that come to mind, you'll have better odds of success if you spend time researching a field called Search Engine Optimization (SEO). With SEO tools and search analytics, you'll learn the optimal keywords, hyperlink strategies, and queries to incorporate in your posts for the greatest odds of attracting traffic.
Monitor your blog's performance and adjust your content strategy when you notice strengths or weaknesses. You could also sign up for a professional blogging course to get a headstart in this side hustle.
>> Read Also: How To Make Money Blogging
17. Start A YouTube Channel
After Facebook, YouTube is the world's most active social media platform, and it remains the leader in video-sharing apps. If you have a Google account, you could open a YouTube channel and post videos to gain an audience.
The possibilities for your YouTube channel are endless, but you might want to consider filming a few explainers or FAQ-style videos to make the most of your legal expertise. Alternatively, you could use your YouTube page for hobbies such as cooking, films, or collecting.
Once you get into the YouTube Partner Program, you could start making passive income from ads on your video content.
Pay: The standard way to track earnings on YouTube is via ad revenue. According to most estimates, YouTubers make about $0.018 per view, so you'll need to hit 10,000 views on a video to get $180 in your account. However, many professional YouTubers use other strategies like affiliate marketing, merchandise, or referrals rather than relying solely on ad revenue.
How to Get Started: As long as you have a video camera, a Google account, and an Internet connection, you can start uploading videos on YouTube immediately. However, just remember you need 1,000 subscribers and either 4,000 public watch hours in 12 months or 10 million public Shorts views in 90 days to qualify for the YouTube Partner Program.
If you're serious about your YouTube side hustle, consider signing up for attorney Erika Kullberg's professional "YouTube Course" to learn insider tips on monetizing this site.
18. Write an eBook And Sell It
Thanks to platforms like Amazon's Kindle Direct and Apple Books, there's nothing holding authors back from publishing eBooks online. Granted, since self-publishing is so easy nowadays, it's also incredibly competitive. Plus, since you'll release your eBooks without the help of a professional publishing team, you need to be ready to handle tasks like advertising, graphic design, and marketing strategies.
Still, if you're committed to writing long-form content on legal matters or something completely different, you could generate passive income from eBook sales if you gain a following.
Remember that persistence, patience, and consistency are crucial to making a decent amount of eBook sales.
Pay: When researching the revenue for eBook sales, you'll run across some videos touting impressive profits like $1,000 per month. In reality, most people who start in self-publishing make maybe a few hundred bucks per month when getting started (provided you have a high-ranking book with solid content and good reviews).
Also, consider you'll need to put money out for advertising and marketing your eBooks, plus there are fees for using platforms like Kindle Direct.
How to Get Started: After writing and formatting your eBook for publication, research different marketplaces like Kindle Direct, Apple Books, or Gumroad and choose one to debut your work.
A few other popular sites for eBook authors include Podia and Sellfy. Be sure to research advertising techniques like pay-per-click ads on sites like Facebook to generate a buzz for your eBooks, and market yourself across social media platforms to build an audience.
19. Video Editor
If you prefer "behind the scenes" work, working as a video editor might be a suitable way to earn some side cash. In this position, you'll be responsible for crafting cohesive and professional-quality video content for individuals or businesses.
As long as you're familiar with software applications like Adobe Premiere Pro, you can offer your services to plenty of freelance clients. Who knows, you might be able to use your video editing chops in the future for ads at your law firm or for private ventures like online courses and YouTube videos.
Pay: Indeed suggests the average pay rate for a video editor in the USA is $22 per hour, and Salary.com shows the average yearly salary for pro video editors is around $60,000.
How to Get Started: Many freelancer sites like Fiverr, Upwork, and Freelancer frequently have video editing openings where you could start building a portfolio. If you're having trouble landing your first job, consider putting together sample short films on a professional website to showcase your work to potential clients.
Also, you could look for assistant video editor roles on sites like Indeed or FlexJobs to get your foot in the door and learn valuable skills working with professionals.
20. Start A Podcast
With an estimated 464 million listeners, podcasting is one of the fastest-growing categories in entertainment. As podcasts become more popular, it's understandable more people want to put together shows to take advantage of this increasingly lucrative industry.
Although podcasting can be profitable, it's also one of the most painstaking side hustles on this list. Lawyers need to spend considerable time and effort recording, editing, and promoting their podcasts to gain traction. However, with your legal expertise, creating a law-specific podcast could be an exciting niche worth exploring — provided you don't mind putting in the hard work to make and market your show.
Pay: The standard way to estimate the average income of a podcast is to research the current rate for "cost per mile" (CPM), which measures how much advertisers charge for every 1,000 downloads.
For context, HubSpot estimates the current CPM for 30-second ads is around $18. Data from ZipRecruiter data also suggests podcasters earn about $16 per hour. Of course, these numbers fluctuate depending on the popularity of your feed and whether you have additional income streams, such as affiliate links, referral codes, or merchandise.
How To Get Started: Before you set up a recording studio, you need to decide on your podcast's niche so you know who your target audience is for marketing campaigns. Next, write scripts for your shows and familiarize yourself with using professional microphones, RSS feeds, and audio editing tools.
After recording and editing your first few podcasts, find the market you want to sell them on (e.g., Spotify or Apple Podcasts) and promote your work on social media.
If this is all too overwhelming for you, the best first step might be to take an online Udemy course on podcasting to familiarize yourself with this industry and decide whether it's right for you.
21. Sell Your Skills
There's no limit to the services offered on freelancer sites like Fiverr or Upwork. From eBook formatting and background music to Pokémon drawings and building pet eCommerce portals, there's a way to make money even with "unorthodox" skills.
Whether you want to highlight your legal expertise or offer a skill totally different from your profession, there's a good chance you'll find willing buyers in the freelance marketplace. Take a few moments to consider skills you could monetize online and see whether they take off on freelancer sites.
Pay: The pay for skills on freelancer sites depends on the demand for your services and your experience. Generally, more technical and demanding skills (e.g., coding or AI technologies) will be worth a premium compared with niche and non-specialized offerings.
To estimate how much to charge for your skill, look up people on Fiverr or Upwork offering similar services and average the fees they charge.
How to Get Started: Upwork and Fiverr are two leading freelancer sites offering a wide range of skills. If you're not attracting the attention you want on these sites, consider researching Guru or Freelancer for more opportunities.
22. Sell Legal Templates Online
Filing and organizing paperwork is an essential (albeit annoying) part of a law firm's job. As you grow familiar with standard law documents and layouts, consider offering these templates as downloadable content or printables to make life easier for fellow lawyers.
Whether your specialty is loan agreements, safety disclaimers, or photographer legal forms, there are plenty of standardized documents you could create and offer on sites like Etsy for a profit.
For those who already have skills with Canva, Excel, or Adobe Express, you're in a good position to create valuable templates as a side hustle.
Pay: There are some remarkable stories of people making over $100,000 per year with printables, but this strategy usually takes a few months to work up to a few extra hundred per month. As always, the quality and quantity of your offerings determine your earning potential.
How to Get Started: After you've decided what templates you're going to offer, be sure they work across as many formats as possible and have the proper formatting for your customers.
Although Etsy is a crowded marketplace, it's the most accessible site to sign up for and offer templates and legal forms. Consider signing up for an Etsy printables class for more insider tips on how this side hustle works and how to gain a competitive advantage.
---
Offline Side Hustles For Lawyers
If lawyers struggle with digital fatigue, there are plenty of ways to earn side cash off the Internet. While you may need to use the Web to find some of these opportunities, you won't be glued to your screens once you're on the job.
23. Become A Public Speaker
Public speaking is probably the least popular side hustle on this list. Why? According to a few notable surveys, more people list public speaking as their top fear — even higher than death!
Although most people cringe at speaking in front of a packed house, this skill is essential for lawyers and attorneys. As you get more comfortable talking to small crowds, you could pick up significant side cash for sharing your experience with larger groups.
While this may not be the most "stress-free" way to earn side money as a lawyer, it's excellent exposure therapy for those who need to build confidence in their public speaking abilities.
Pay: Public speakers can make significant money if they build a large following and inspire confidence in their leadership. For instance, ZipRecruiter estimates professional public speakers make $50 per hour, and Salary.com shows the average annual salary for public speakers is $95,600.
How to Get Started: The key to getting started with public speaking is to network like crazy. Search for events at local organizations like universities or visit sites like LinkedIn for events, panels, or conferences.
If you're uncomfortable going straight for auditoriums or packed classrooms, consider starting with smaller venues or in more familiar settings before gradually working up to the "big time."
You could also research podcast or video interview opportunities to get your name out there and get early practice speaking in a controlled area.
24. Business Or Career Coach
As you establish your reputation as a professional lawyer, consider helping others achieve their career goals as a business coach. In this role, you'll work with clients to determine their strengths and weaknesses, polish essential documents like resumes, and go over crucial interviewing tips to land their dream job.
Career coaches also walk their clients through best practices for effective job searching and run through mock interview scenarios, so they're prepared for high-stakes situations. Considering how competitive the legal field is, working as a career coach is a lucrative way for lawyers to use their accreditations to make side cash.
Pay: The pay for career coaches depends on your years of experience and success rate, but Indeed estimates the average pay for this job is $18.60 per hour. However, Salary.com and Glassdoor suggest the annual salary for professional business coaches is between $49,000 – $68,000, depending on your commitment to this position and your success rate.
How to Get Started: Similar to finding public speaker opportunities, you need to get your name out there to get started as a business coach. Consider creating a professional website with your contact information and advertising your services on sites like LinkedIn.
If there are any events in your area — particularly at universities as students approach graduation — be sure to attend and have professional business cards ready for prospective clients.
If there are career development workshops or seminars in your area, attend as many as possible to upskill and stay up-to-date on the job market.
25. Invest In Real Estate
Property has always been one of the most popular, predictable, and profitable investments, and it also happens to be a pretty great way to make passive income. While not everyone is in a position to buy a mortgage and rent out a property, there are a few alternative ways lawyers could get exposure to this passive income stream.
For instance, some first-time Airbnb hosts rent properties and list them on homestay sites for slightly above their monthly expenses — however, if you're going to try this "Airbnb arbitrage" strategy, you need to be sure you clear it with your landlord.
Alternatively, you could forgo property management and invest in high-quality REITs or use crowd-funding real estate sites like Fundrise, Arrived Homes, or Roofstock.
Pay: Past price performance can't predict the future, but the average annual rate of return on US property is currently around 18.8%, according to Credit Karma. Be sure to research the home values of similar properties in your target area to get a feel for the average rents you could bring in and the typical appreciation rate.
How to Get Started: If you want to own a property outright, start by searching sites like Zillow or Redfin for average prices in your area and then contact realtors for more specific information.
Otherwise, you could look into owning property through crowd-funding online sites or purchasing shares in REITs on a brokerage platform. For more detailed information on how crowd-funded real estate works, check out The Modest Wallet's ultimate "Real Estate Crowdfunding Guide."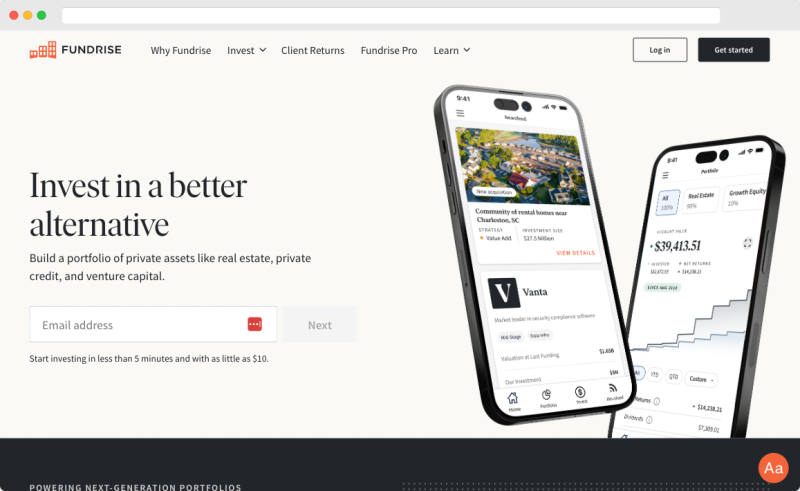 26. Law Consultant
As you gain more experience as a professional attorney, you could offer private legal guidance to interested businesses or individuals as a law consultant. In this role, you won't represent clients in a courtroom, but you can provide advice and answers to questions privately. Just keep in mind law consultants typically have experience behind their belt, so this is one side hustle you should consider once you already have years in the professional world.
Pay: People pay well for top-tier legal counsel. According to ZipRecruiter, professional legal consultants could bring home $55 per hour, and Salary.com suggests the average annual salary is around $87,440.
How to Get Started: As mentioned above, you need years of professional experience before offering legal consultations to private clients. You need to demonstrate your professional competency and specialties to prospective businesses or individuals before putting your name online.
Once you feel confident in your knowledge and experience, build a professional website and offer your services at in-person events or sites like LinkedIn.
27. Contract Review Services
Before people sign the dotted line on a contract, they want to know exactly what they're getting into — but they don't want to wade through pages of legalese. If you don't mind combing through contracts for hidden clauses and buried stipulations, you could offer to review these documents for clients as a side gig.
While this may not be the most exciting side hustle, it's a great opportunity for attorneys with a sharp eye and fluency in legal jargon.
Pay: ZipRecruiter data suggests professional contract reviewers make an average of $30 per hour, while Glassdoor suggests the median annual income for this profession is around $55,672.
How to Get Started: First, check to see if you have the proper certifications from the National Contract Management Association (NCMA), the Federal Acquisition Institute (FAI), or the International Association for Contract & Commercial Management (IACCM) to practice this job in your niche.
Once you have the qualifications to review contracts, you could start directly advertising your services on sites like LinkedIn or to companies and agencies. Generally, you need to network within organizations or agencies to land these roles, but you could look through job boards like Indeed for leads.
---
FAQ Side Hustles For Lawyers
We've found some of the most frequently asked questions about the best side hustles for lawyers and attorneys; here are our answers.
Are Lawyers Allowed To Have A Side Hustle?
Lawyers can take on as many side hustles as they want if they don't conflict with their primary job. For instance, if you're offering freelance legal services and working for a professional law firm, you need to clear this with your boss before pursuing other opportunities.
Sometimes, you may need to focus on side hustles unrelated to the legal field, such as ride-share driving, renting real estate, or walking dogs. If you have any concerns about your side hustle conflicts with your full-time position, be sure to get the all-clear from your boss before pursuing it. 
How Can Lawyers Make Passive Income?
Passive income opportunities are any side gigs that require minimal effort and yield consistent returns. So, examples of passive income for lawyers include publishing online courses, eBooks, or YouTube videos and consistently bringing in money from sales or ads.
Other ideas include renting real estate to tenants, selling legal templates on Etsy, and writing blog articles with affiliate links. 
Can Lawyers Make Money Online?
There are many active and passive ways for lawyers to make money online, both within and outside the legal profession. A few examples of making money online include virtual tutoring, blogging, or working as a virtual assistant. 
How Much Can Lawyers Make With A Side Hustle?
The amount lawyers can make with a side hustle depends on the demand for their service and how committed they are to their side venture. The more energy and time people put into a side hustle, the greater the odds they'll make more cash.
Once lawyers have a larger following and more expertise in their field, they can charge even higher rates for their services. If you want more specifics on how much you can earn from a side hustle, look for the industry average on reliable sites like ZipRecruiter, Salary.com, or Indeed.
What Can Law Students Do To Make Money On The Side?
Law students can't yet offer professional legal services, but they can still make money online through activities like tutoring, test prep help, or blogging. Students who want jobs outside the legal profession could research standard side hustles like ride-sharing, food or grocery delivery, and walking pets. 
---
Final Thoughts
Even without a side gig, attorneys need to "hustle" just to stay competitive in the legal field. In fact, 70% of professional lawyers already report career burnout, so adding a side gig isn't always the right move from a mental health perspective.
While side hustles are enticing ways to earn extra cash for bills and debt payments, please be sure they don't harm your emotional well-being. Take time to consider your bandwidth when selecting legal side hustles, and be careful not to stretch yourself too thin.
Get our free Side Hustle Handbook with the best strategies to multiply your income sources today.
Plus our best money tips delivered straight to your inbox.

Eric Esposito is a freelance writer, editor, and cryptocurrency enthusiast. Although it took him a few years to grasp the Bitcoin revolution, Eric has become a crypto convert and long-term "hodler." Besides crypto investing, Eric is interested in helping others understand how to safely stack sats with passive income opportunities.