33 Best Side Hustles for Women in 2023
Many or all of the products featured on this page are from our sponsors who compensate us. This may influence which products we write about and where and how the product appears on a page. However, this does not influence our evaluations. Our opinions are our own. Here is a list of our partners and here is how we make money.
---
The information provided on this page is for educational purposes only. The Modest Wallet is a financial publisher that does not offer any personal financial advice or advocate the purchase or sale of any security or investment for any specific individual.
What is it that makes side hustles so appealing?
Is it the ability to create your own schedule, spend time with your family while generating income, or make some extra money to fund that hobby you've been putting off? 
Perhaps it's the power it gives you to eliminate the wage gap that plagues most industries and make sure you're earning what you're worth. 
Whatever your reason, a side hustle is a great way to seize control of the financial aspects of your life without sacrificing time for the things that matter most. Here are the best side hustles for women right now.
---
Freelance Side Hustles For Women
A side hustle should be just that—something you do on the side. The best hustles are those that are flexible, attainable and don't monopolize your time for hours on end. 
Freelance side hustles are perfect for those who have busy lives but still want to make some extra cash. With freelancing, you choose your own pay rate and have the power to only work with clients you're comfortable with. Additionally, freelancers can often work from anywhere so long as they have a laptop and an internet connection.
If you're looking for some way to make money in the spare moments of everyday life, consider the following freelance side hustles.
1. Proofreading
If you find yourself compelled to correct long media posts with tons of typos or find that bad grammar jumps out at you like a sore thumb, proofreading may be the perfect hustle for you. As a freelance proofreader, all sorts of clients will flock to you, asking you to check their work for grammatical mistakes and mechanical errors.
The process is simple: once you find a client you want to work with and vice versa, you'll agree on a deadline and price, and they'll send you their document. Look it over, jot down the corrections, and send it back. Depending on whether you go through a freelancing website or source clients on your own, you could receive your pay within just a few days.
Pay: Most freelance proofreaders earn around $22 per hour, according to Indeed, but more experienced proofreaders can earn up to $38 per hour. That said, freelancers are free to set their own prices and keep nearly 100% of their earnings, so your pay may differ depending on the rate you set. 
How to Get Started: If you're new to being a freelancer, the best places to source clients are websites like Fiverr and Upwork. These sites have a wide range of professionals and buyers and help connect you with people looking for your specific services.
If you want to become a freelance proofreader but don't know where to start, courses like General Proofreading: Theory and Practice are great for beginners.
>> Read Also: Best Side Hustles For Moms
2. Become a Virtual Assistant
If you love helping others, consider being a virtual assistant for your chosen side hustle. Typically virtual assistants are responsible for communication-based tasks like marketing, taking meeting notes, answering emails, managing social media, and more. Depending on who your clients are and what talents you have, you may be asked to do one, a few, or all of the above items. You may even be required to perform tasks that aren't on that list. 
Pay: Virtual assistants in the United States can expect to make $27 per hour on average, according to Indeed. Though, your wages will ultimately depend on the prices you set for yourself. 
How to Get Started: Virtual assistants typically find their clients on freelancing websites like Fiverr and Upwork. If you want to get started as a VA but aren't sure what steps to take, this course from Horkey Handbook is a great first step. 
3. Social Media Management
Some women have an innate talent for marketing and creating effective, value-driven social media posts. If this is you, social media management may be exactly what you're looking for. You don't have to have a wealth of experience, either—as long as you understand how the most popular social media platforms work, you can start sourcing clients. 
Social media managers are most often responsible for tasks like creating and managing accounts, tracking interaction and activity, making mosts, creating graphics, and strategizing to maximize traffic. To make things simpler, you can even limit yourself to working on just one or two social sites instead of trying to be a jack-of-all-trades.
Pay: Beginners in the social media management scene start at $14 an hour on average, while most experienced managers can make as much as $35 an hour. 
How to Get Started: If you're comfortable with your talents, you can start looking for clients as soon as today using freelance hiring sites like Upwork, Fiverr, and LinkedIn. However, if you want to brush up on your skill first, check out these courses on Facebook ads and Pinterest management. 
4. Transcriptionist
Transcription is an extremely popular side hustle among women looking for a low-effort way to make extra money. As a transcriptionist, you'll be responsible for listening to video and audio recordings and converting those files into written documents. 
Transcription is seen most often in fields where accuracy is crucial, like legal, medical, and business practices. As such, succeeding in this side hustle will rest heavily on your ability to be detail-oriented, fast, and accurate. You will also need a proficient understanding of grammar and spelling. 
Pay:  Freelance transcriptionists are reported to earn between $12 and $22 per hour, according to Upwork, but your personal wages will depend on what you decide to charge. 
How to Get Started: Although transcription isn't a difficult skill to learn, you may still want to build your knowledge base before you get started. If this is the case for you, this online course will help you accomplish that. If not, you can begin building your client base ASAP using sites like Fiverr, Upwork, Indeed, and LinkedIn.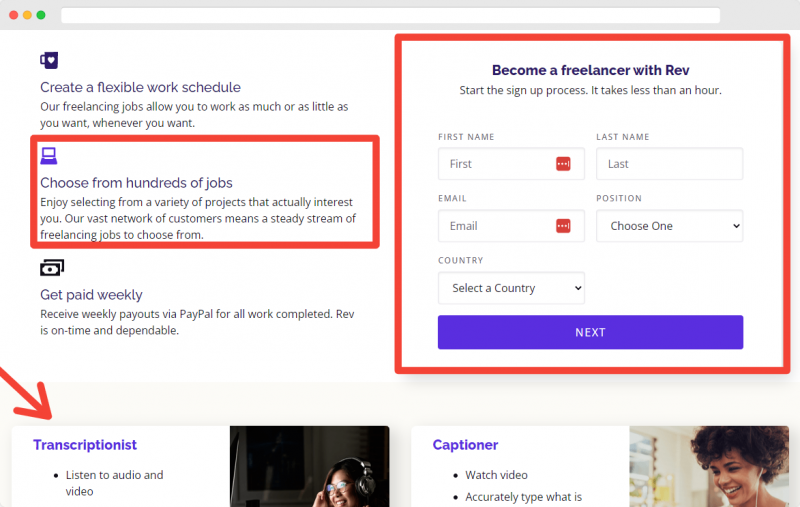 5. Bookkeeping
Bookkeeping is a professional best suited for those who are great with numbers and don't mind making use of that skill. By using a combination of digital software and personal talent, you'll be able to help your clients with accounting-based tasks like sending invoices, tracking expenses, balancing accounts, processing payments, and more.
You don't need a degree to get started, either. You can use your existing skill or take a short online course to amass the knowledge you'll need to succeed. 
Pay: ZipRecruiter reports that freelance bookkeepers earn between $18 and $28 per hour on average. Like most side hustles, though, you directly influence this amount by establishing your own prices. 
How to Get Started: For those with prior accounting experience and who are familiar with the field, getting started as a freelance bookkeeper is simple. All you need to do is set up a profile on freelancing sites like Fiverr and Upwork. Though, if you need some coaching beforehand, the above course we mentioned can help you out.
6. Freelance Writing
If you're a gal who loves to write, this side hustle is a great way to have your cake and eat it, too. Not only is freelance writing a lucrative side hustle, but it's also phenomenal for busy women who have to work during whatever gaps in their day they can find. 
Most freelance writers kick off their hustle by choosing a niche (or a few niches) they know plenty about. For example, if you love to plant veggies, gardening might be one of your niches. Then, depending on what types of material you're comfortable with, you can list your services for all different types of written content. You may choose to write blog posts, website content, product descriptions, press releases, or something else entirely.
Pay: ZipRecruiter estimates that freelance writers earn around $68,000 per year, or $33 per hour on average. 
How to Get Started: Freelance writers tend to thrive on client-sourcing platforms like Fiverr and Upwork (perhaps even more so than most other freelance types). Because it's in such high demand, you don't have to put much effort into ascertaining clients. 
Depending on what subject matter and material type you want to write, though, it may be wise to take an online course to build up those skills before you list your services. This will help you learn how to communicate with clients, show you what the best industry practices are, and give you a list of things to ask for before you start an assignment. 
7. Graphic Design
Graphic design is much more than making things look good—there are many technical aspects involved that consumers and even your clients don't see. But if you're someone who loves to pour critical thinking into their work, this side hustle can take you far. 
As an aspiring graphic designer, you'll be entering a niche where the work is widely varied. Depending on your creative preference, you might market your skills as a website graphic creator, product packaging designer, photoshop expert, or something else entirely.
Furthermore, if you decide you want only minimal contact with your clientele, you can choose to create printable products and list them on Etsy to sell. This way, you'll be able to generate passive income while only needing to contact customers to resolve issues.
Pay: Freelance graphic designers typically make between $15 and $35 per hour, depending on experience, product quality, and marketing ability. 
How to Get Started: Most graphic designers have a preferred software they use for their work. Start by exploring popular design programs like Adobe Illustrator, Photoshop, and Canva to gauge what you might want to work with. Then, once you're comfortable with your skills, you can start sourcing clients via Fiverr, Upwork, and LinkedIn and raking in the cash.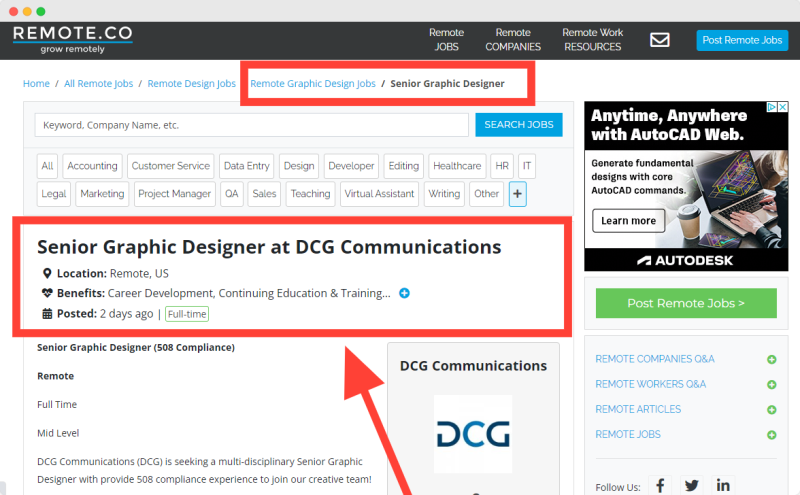 8. Online Tutoring
Teaching is an extremely emotionally fulfilling career; however, in terms of financial fulfillment, it can be quite lacking. If you're a teacher looking for a new side hustle, online tutoring is exactly what you need.
Online tutoring is touted as one of the best side hustles for busy women because of its flexibility. You'll always be able to negotiate time slots with your customers, and you can choose the length of those slots as well. For busier girls, you might choose to limit each session to only 15 minutes. If you've got a little more time on your hands, you could set yourself to teach one person for an hour or more.
You don't have to be a teacher to become an online tutor, either. All you need is a passion for helping others and a healthy knowledge base in your subject of choice. 
Pay: ZipRecruiter estimates online tutors to make an average of $25 per hour. How much you make will depend on whether you choose to be a freelance tutor or apply to a tutoring site like Tutor.com or TutorMe. The latter option may take out commissional fees or limit the prices you can set. 
How to Get Started: Online tutors can find clients just about anywhere. Libraries, school campuses, and Facebook study groups are all reliable places to start, regardless of what subject you teach. 
---
Online Side Hustles For Women
With the rise of the digital age, online side hustles have become more popular than ever. These are jobs that you can do from the comfort of your own home, with flexible hours and the potential to earn a good income. I'll be discussing some of the best online side hustles for women, how to get started, and how to maximize your earnings.
9. Complete Online Surveys
Is there anything worse than seeing an ad that grossly misses its target audience or buying a product that doesn't work the way you need it to?
These days, companies are more compelled than ever to receive feedback from their customers to make sure their marketing campaigns and products are hitting the right marks. One of the most popular ways they do this is by paying people to complete online surveys. 
As far as flexibility goes, completing online surveys is perhaps the best side hustle there is. You can complete surveys during any spare moment you have, from getting your hair done to standing in line at the grocery store. 
Pay: While great for busy women, surveys are limited in terms of the income they can provide. Most of the questionnaires you'll find pay anywhere from $0.50 to $5 and can take between 5 minutes and an hour to complete. As such, it won't amount to a full-time job, but if you're consistent with it, you could make up to $200 or $300 per month. 
How to Get Started: You can easily find online surveys catered to your demographic on sites like Swagbucks, InboxDollars, and Survey Junkie. The sign-up process for these platforms is easy, and you'll usually be rewarded with a few dollars in points just for creating an account. 
10. Sell Printables on Etsy
If you're a busy woman, you likely don't have tons of time to spend on freelancing or filling out surveys. If this is the case for you, selling printables on Etsy is a lucrative side hustle that doesn't require constant attention. 
Depending on what talents you have (be it organization, cleaning, budgeting, etc.), you can create printable sheets for others to buy and list them for sale on Etsy. Past the initial product creation, you'll only need to check in with your shop once or twice a week to make sure customers are happy, and your products are selling. 
Pay: Your Etsy shop will sell itself, but only to a certain degree. How much you end up making will depend on how much effort you put into marketing the items you create and how popular they are in the marketplace. Your earnings will also increase the more listings you have, as every additional listing is a new chance to be seen.
All in all, first-month printable shops make between $5 and $300. If you stay consistent, those earnings will increase steadily over time. 
How to Get Started: Begin by creating your first printable, as you'll need at least one listing to set up your shop. Once you have that, you can create your free Etsy account, get your shop up and running, and start marketing. If you find that you need help with any of these steps, this eBook is a popular and comprehensive resource. 
11. Create a Course and Sell It
For nearly every side hustle out there, there exists a course to help you learn the ropes—but did you know you can turn course creation itself into a side hustle?
Because of how popular side hustles have become and the knowledge needed to start any given one, online courses have become the go-to way to learn everything a person needs to know about a given subject. Because of this, individuals who have tons of niche-specific knowledge can easily turn their industry experience into cash.
Keep in mind, though, the online course creation does require you to have some technical equipment. Things like a high-quality camera and microphone, professional backdrop, and screen recording software are all a must if you want to succeed as a course creator.
Pay: There's no reliable way to gauge how much you might make from creating a course since course prices are often industry and experience specific. In other words, the higher the value your content is, the more you'll make. Course prices can range from being free to costing several hundred dollars.
How to Get Started: If you have a website already, getting paid for your course is as simple as uploading and marketing it to your existing fan base. If you don't have a site, though, you can still make plenty of money selling your course on platforms like LearnDash, Podia, and Udemy. 
12. Become a Product Tester
Similar to completing online surveys, being a product tester is a great way to directly influence the market for products you buy.
Today, the most common way to become a product tester is to sign up on a platform like UserTesting and uTest. When you do, you'll be asked to provide certain information about yourself, such as your gender, age, birthday, and address. This helps the companies find you based on your demographics and helps ensure you aren't sent products you can't or don't want to test (such as men's clothing or other male-specific products.) 
Once you're selected for a campaign, the product will be shipped to your house, and you will be given a certain length of time to test it and record your thoughts via an online survey. Then, you may be asked to send the product back or told to keep it. 
Pay: General product testers make between $23 and $32 an hour on average, while those who can give experienced opinions on more nuanced subjects (like software or game development) can earn significantly more. 
13. Sell Clothes Online
There's nothing better than finding an outfit that fits you just right…until you go home and find there's no room left in your closet. When this happens, it's time to let some things go and earn a ton of money while you're at it.
When selling clothes online, brand names will naturally fetch the biggest buck. However, you can also maximize your profits by upcycling old clothes into cute new fits. To earn even more, consider researching top-selling items and searching for them at local thrift stores. 
Pay: Your income potential for selling clothes online will depend on what items and brands you sell as well as what platforms you use to find buyers. Be sure to sell online garments in great condition to build a reputation as a reliable seller.
How to Get Started: Poshmark and thredUP are both great platforms for women looking to sell their extra clothes. In exchange for a small commissional fee, these sites will connect you with buyers, handle shipping, market your listings, and more.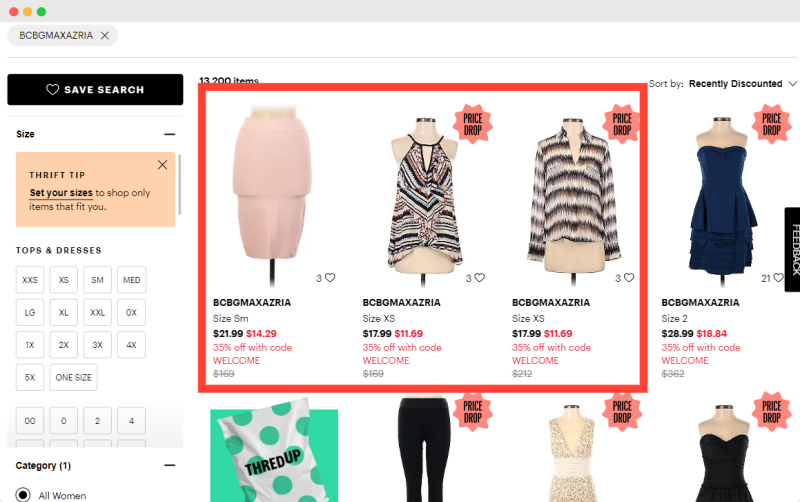 14. Online Data Entry
If you're looking for a low-effort side hustle that doesn't require any special knowledge or skills upfront, data entry could be exactly what you need. Rather than experience, companies will base your aptitude for the job on the assessments you take. 
Generally, the aforementioned assessments focus on a few specific areas. First, you'll likely be required to take a typing test that will score you based on speed and accuracy. Although, more weight is put into accuracy than speed, so keep that in mind.
Additionally, you may also be asked to take a test designed to gauge your proficiency with common data-related programs like Microsoft Office or Google Sheets. These tests aren't difficult, and just an hour or two of learning your way around the program should be enough to help you pass. 
As a data entry specialist, you'll be expected to perform tasks like transferring information from questionnaires into a single document/spreadsheet, organizing spreadsheets based on various factors, and creating lists based on the information provided. 
Pay: According to ZipRecruiter, the average data entry specialist makes $20 per hour, though that could increase or decrease based on your assessment scores. 
How to Get Started: Indeed and Craigslist are both excellent places to find data entry jobs online. Or, if you'd rather choose what clients you work with, you can seek them out via freelancing platforms like Fiverr and Upwork.
15. Blogging
If you have a subject you're particularly passionate about and a knack for writing, blogging is a great way to make cash while still being your own boss. 
The first crucial step to making money blogging is to select a niche that aligns with your interests and expertise. Focusing on a specific topic helps you target a dedicated audience, build a loyal readership, and establish yourself as an authority in that area. Authenticity and passion in your writing will naturally attract like-minded individuals, making your blog more appealing to potential advertisers and sponsors.
To become a successful blogger, you need to consistently produce valuable content that people want to consume.
Once your blog starts gaining traction, there are several monetization methods you can explore. One of the most common approaches is through ads. Joining ad networks like Google AdSense, Mediavine, or AdThrive allows you to display relevant ads on your blog, earning revenue when readers click or view these ads. Another popular method is affiliate marketing, where you partner with companies and promote their products or services using affiliate links. You receive a commission for each sale or lead generated through your referrals.
Sponsored content is yet another avenue for generating income. Collaborate with brands or businesses to create sponsored posts or reviews, which involve featuring their products or services on your blog in exchange for payment. Additionally, consider creating and selling your own digital products like e-books, online courses, or downloadable resources that cater to your audience's interests and needs.
Pay: Forecasting what a blogger's pay might be is difficult because of how many unique ways there are to make money from blogging. The most popular way to earn money with a blog is via ads and affiliate marketing, but as discussed, you can also make money selling your own product and services
Depending on which route you choose and how much time you spend marketing, you could make anywhere from a few hundred to several thousand dollars a month.
How to Get Started: If you already have to know-how required for both blogging and affiliate marketing, great! If not, though, taking a course is the perfect way to dip your toes in. Consider courses for successful blogging and affiliate marketing to help you build and monetize. 
16. YouTuber
For women who love being on camera, using YouTube as a side hustle is a wonderful way to make extra money without a ton of limitations. You can cater your channel to your own special interests while also providing meaningful content to your viewers. 
Being a YouTuber doesn't require an insane amount of talent or money to start, either. You could do something as simple as filming a few makeup tutorials a week or demonstrating your latest DIYs. Other popular niches include cleaning videos, shopping hauls, nail art, and ASMR. 
Pay: YouTubers typically earn money based on their viewership. Before you're eligible to become a YouTube partner, however, you have to reach a total of 1,000 subscribers and 4,000 watch hours. 
If you've met this requirement and are able to start earning via Youtube's partner program, you can reasonably expect to make between $3 and $5 for every 1,000 views. You can also boost this by accepting sponsorship deals. 
How to Get Started: Begin the process by creating a Youtube account and setting up your channel. During setup, you'll want to focus on optimizing your descriptions and images to attract plenty of attention. If you need help, this professional YouTuber's online course can show you how.
17. Voice-Over Artist
With as many commercials, video games, and audiobooks as are being created in this day and age, it comes as no surprise that more industries than ever are looking for voice-over artists. 
With this side hustle, you'll be expected to abide by client specifications as you read a script into a microphone. You may be asked to keep certain qualities in mind, such as tone, speed, or intensity levels, to better fit the role the client is trying to portray. Once you've turned in a first take of the requested audio file, the client will listen to it and let you know if any changes are needed. If they are, the process repeats until both parties are satisfied. 
Pay: According to ZipRecruiter, voice-over artists can expect to make around $32 per hour or $66,500 per year. You may make significantly less than this when first starting out, but your pay will ultimately increase as you gain experience and references. 
How to Get Started: The best way to break into the voice-over industry is to start building a portfolio. Use freelancing websites like Fiverr or Upwork to source clients, and be sure to post audio samples to attract customers looking for your unique voice.
---
Offline Side Hustles For Women
If you're a woman looking to connect with your customers on a personal level, then local or offline side hustles are the way to go. These gigs allow you to have direct contact with your people and build a solid relationship with them. Plus, you get to support your community and keep things local. It's a win-win situation. So, whether you're into babysitting, dog walking, or providing a service, consider starting a side hustle in your neighborhood.
18. Baby or Senior Sitting
Not a tech-savvy or internet-proficient woman? Not a problem. Not every side hustle has to be online, and baby/senior sitting is a wonderful option for those who'd rather keep things hands-on. 
If you're a mom, you likely already know what babysitting entails. During the times you're scheduled to sit, you'll be required to change diapers, supervise activity times, prepare meals and snacks, and know what to do in case of an emergency. If you decide to be a senior sitter, you could also find yourself performing some or all of the listed actions depending on your client's independence level. 
Pay: Because there are more people willing to babysit than senior sitters, you'll make more with the latter than the former. As a babysitter, you can expect to average $17.50 per hour, whereas senior sitters make closer to $20 per hour. 
Keep in mind most sitters make more with experience, and you can bump your pay up further by obtaining important certifications like those for CPR and first aid.
How to Get Started: As you may have guessed, one of the best steps you can take to start sitting is obtaining your CPR and first aid certifications. Not only are these highly desired by clients, but many client-sourcing platforms (such as Care.com or Sittercity) require them. 
Once you have those, though, you can start looking for clients in need of your services without delay.
19. House or Pet Sitting
If you find the idea of baby/senior sitting appealing but aren't quite a people person, you've still got options. Pet and house sitting are both just as lucrative and are introvert-friendly. Plus, pet sitting, in particular, means you get paid to spend time with a furry little friend! 
Similar to baby and senior sitting, house, and pet sitting both involve keeping an eye on your client's most precious possessions. For pet sitting, you may be required to feed and water the animal, take them outside to potty or walk, or plan enrichment activities. In terms of house sitting, you should expect to perform tasks like checking the mail, watering plants, or signing off on routine services. 
Pay: Unfortunately, pet sitters tend to make way less than their house-sitting counterparts because the market is so much more saturated. As a pet sitter, you may only be able to make around $14 per hour, while house sitters can ascertain up to $36 per hour.
If those numbers aren't high enough for you, don't worry. You can also offer more specialized services like grooming or housekeeping to bolster your pay rate.
How to Get Started: Because you don't need much experience to start house/pet sitting, you can sign up for sites like Rover or TrustedHousesitter right now and start getting client messages as soon as today.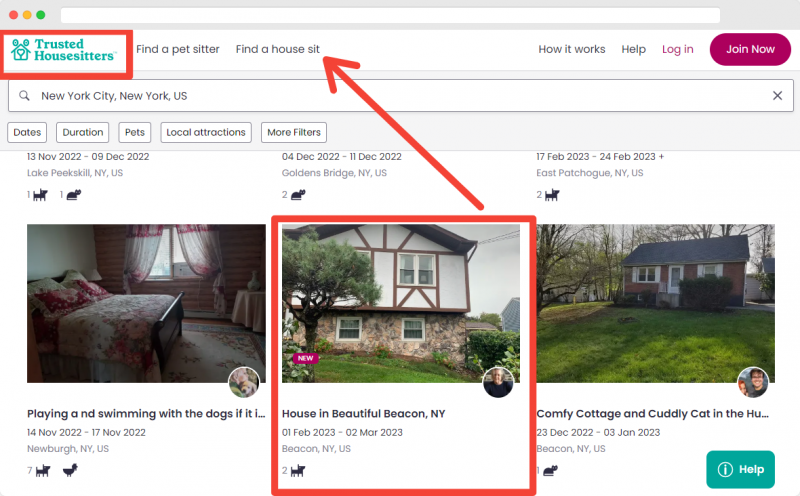 20. Dog Walking
Pet sitting can be a huge commitment, so if you love animals but don't want to sit around with them for hours, that's understandable. Instead, consider dog walking as a close alternative. Depending on your experience with dogs, you may choose to be either a single-dog walker or a multi-dog walker. 
For single dog walkers, you'll pick up the animal from its home and take it on a predetermined route through the area. This route may be chosen by either the walker or the owner, but it's important to establish it so the dog owner always knows where their furbaby will be. Then, once you've finished walking with the pup, you'll bring them back home and collect your pay. 
For multidog walkers, the process is a little different. You'll begin by visiting your clients' homes and collecting whichever dogs are on your roster that day. To make things easier, many multi-dog walkers will target apartment complexes for clientele so they can pick up all the dogs in one location and walk from there.
Pay: Dog walkers can expect to make around $17 per hour per dog, according to ZipRecruiter. Though this is just a base-pay estimate, and tips are common in this industry, so you may often find yourself making well over that amount. 
How to Get Started: Sites like Rover and Wag! can help you find clients in your area. However, these types of sites can take up to 40% of your hourly wages, so marketing your services on local Facebook groups is usually more cost-effective.  
21. Flip Furniture
Nothing beats finding a great piece of furniture on Facebook Marketplace for cheap (or, better yet, free), but what are you supposed to do when these once-in-a-lifetime deals come around for furniture you have no room to store? 
Flipping furniture is a great side hustle for those who love great deals but don't want to clutter up their houses. For every past-its-prime piece you find, you get to fix it up and resell it for a profit. 
Before you begin, however, understand that furniture flipping does require some technical skill and a small initial investment to buy everything you need. However, you can minimize this by scouring Craigslist and Facebook Marketplace for free deals to start generating income before sinking larger amounts into the hustle. 
Pay: Furniture flippers don't typically make a standard amount per piece. Rather, their paycheck depends on what items they choose to restore/flip, their technical skill, and what materials they choose to use. Naturally, more expensive brands and higher-quality materials will net larger gains. 
How to Get Started: If you lack the technical skill mentioned above, you may find this side hustle difficult to pursue. Luckily, courses like this one from FleaMarketFlipper can help you build your knowledge base so you can start raking in the big bucks.  
22. Cook For Others
Love cooking but rarely have the opportunity to push your skills to the max? Cooking for others is a great way to hone your craft while also generating a second source of income.
Personal cooks can come in all shapes and forms, too. Depending on what skill level you're at and what techniques you've mastered, you could find yourself batch-cooking for those who don't have the time, catering gourmet food at high-end events, or meal-prepping for fitness gurus. The options are truly limitless.
Pay: Different types of personal cooks will command different pay rates. Typically, gourmet cooks tend to gross the most, while batch cookers make a little less, and so on. Ultimately, though, what you make will be determined by the prices you set with your clients minus ingredients (if they aren't provided by the client) and delivery costs. 
How to Get Started: Eatwith is a great platform to start advertising your culinary prowess to potential clients. However, you may also have luck finding gigs on local job boards like Craigslist. 
23. Become a Tour Guide
Women who live in popular tourist destinations have a unique side hustle opportunity that most others don't—guiding local tours. If you love local history or have a wealth of knowledge about a particular area, consider putting those skills to use as a tour guide.
Tours are in high demand, and tourists looking to make the most out of their vacation will pay top dollar for local guides to teach them meaningful things about local history, the best eateries in town, or even just the best tourist attractions to visit before they leave. This goes double if you own a unique piece of property, such as a farm, winery, or old homestead. 
Pay: Most tour guides specialize in either one-on-one tours or group tour events. As a personal guide, you'll earn around $22 per hour on average. For groups, you'll earn that amount for every person in your group, plus any tips you obtain. 
How to Get Started: Posting your tour events as a Facebook event or on platforms like Meetup is a surefire way to attract attention from tourists willing to pay top-dollar for your expertise. You may also consider advertising your services on social media to start building a name for yourself. 
24. Tailor or Seamstress
Although sewing isn't nearly as popular as it used to be, that doesn't mean it isn't still in high demand. In fact, now that the skill is far less widely taught, tailors and seamstresses are able to earn more than ever. And because it can take months or years to learn how different garments should be hemmed and sewn, you're in an excellent position if you already have these skills. 
Depending on which side hustle you choose to pursue, your clients may request you do things like hemming pants, taking garments in or out to adjust the size, or tailoring suits to look perfect on the wearer. Regardless of what you choose, though, this side hustle can prove to be incredibly lucrative if you're willing to put the time in.
Pay: As a seamstress, you'll earn $15 per hour on average. Tailors, on the other hand, make a little more at $17 per hour. That said, you can always earn more if you have more specialized skills or live in an area where your talents are less common. 
How to Get Started: The best way to amass loyal clientele is to start by creating social media pages where others can vouch for your skills. From there, look for people who need your services on job boards like Craigslist or local Facebook groups.
25. Hair Dresser or Stylist
Although more commonly used as a career than a side hustle, you don't have to work at a salon full-time to make money as a hairdresser. In fact, there are plenty of people out there who'd rather not spend hours waiting in line at a salon but who still want to look their best. Those people are your future clients. 
Being an at-home hairdresser isn't complicated, especially if you've worked in a salon before. In fact, doing it as a side hustle involves doing many of the same things you'd do at a professional salon. For example, you might be asked to do hairstyles for proms or weddings, trim off dead ends, give a balayage or dye job, or do tons of other things. 
Pay: In terms of industry standards, most salon-hired hairdressers make around $14 per hour plus tips. However, freelancing stylists have a leg up since they can determine their own rates. 
26. House Cleaner
Whether you're a stay-at-home mom or a woman living on her own, the chances are high that you spend a good portion of your time just keeping the house clean. In fact, for many women, there's a certain therapy that comes from methodically tidying from day to day. If this is the case for you, consider starting a house-cleaning side hustle. 
Like with many other hustles, cleaning houses allows you to choose your clients and set your own hours. You can even choose the types of cleans you're comfortable with and swear off the rest. For example, if you prefer detail cleaning rather than large-scale organizing, you might advertise yourself as a move-out cleaner. Or if you're someone who prefers scrubbing every little nook and cranny, deep cleans might be more your speed. 
Whatever the case, this side hustle requires very little skill or start-up cost. All you need is a bucket full of cleaning supplies and little elbow grease. 
Pay: A house cleaner's pay widely varies depending on what types of cleaning they do and who they clean for. That said, most cleaners tend to see income of between $25 and $90 per hour. 
How to Get Started: The first step toward becoming a house cleaner is to purchase the supplies you'll need. Because most clients don't provide them, showing up with no cleaning materials could lose you a ton of business in the long run.
Once you're finished shopping for what you need, though, you can start generating business by promoting your services. Some of the best ways to find cleaning clients include flyers/mailers, social media, and local word-of-mouth. You may even consider printing some business cards.
27. Party Planner
Some women have a knack for party planning. If you've become the go-to girl for your family and friends when they're planning a get-together, making some cash-planning parties for others could be right up your alley. 
If you've already found your passion in party planning, then you already know what goes into it. Things like ordering and picking up food, finding caterers, scheduling entertaining, creating invitations and Facebook events, and shopping for supplies are all regular duties you'll need to perform. You may also find it beneficial to establish yourself as a planner for specific niches of parties (such as weddings, galas, or birthdays.)
Pay: Party planners average around $21 per hour, though this amount varies based on what packages and prices they've set for themselves. 
How to Get Started: Technically, you don't have to have any sort of certification or experience to become a party planner. Though, if you want to open yourself up to a broader range of clientele, getting certified by Meeting Professionals International (MPI) or the International Special Events Society (ISES) certainly couldn't hurt. 
28. Real Estate Agent
Like some of the other side hustles on this list, becoming a real estate agent isn't something that is usually considered a side hustle. After all, there's a process to become licensed, and most agents work full-time with their firms. Though, that certainly doesn't mean part-time real estate agents are unheard of. 
Because most real estate agents are able to work on their own schedule, you can work around those days when you're too busy to show houses or communicate with clients. You can also choose to work with local firms to avoid having to market yourself, or you can become a freelance agent and sell houses without having to give up parts of your paycheck to agency fees. 
Pay: As a real estate agent, you'll be paid per property you sell. For each sale, you'll earn around 5% to 6% of the house's total dollar value. 
How to Get Started: Real estate agents aren't legally allowed to sell houses until they complete their state's licensing program, so you'll need to do that first. You can obtain a real estate license via online classes or by searching for local, in-person programs. 
---
Gig Economy Side Hustles For Women
Gig economy jobs are ideal for women who'd like to avoid start-up costs or specific time commitments. Which the side hustles listed below, you'll be able to make money strictly on your own time. 
29. Become a Rideshare Driver
If you don't know what your schedule will look like day-to-day and find it difficult to start up a side hustle. As a result, rideshare driving is exactly what you need. So long as you have 30 minutes of free time and a car, you can make extra money daily with little effort. 
As a rideshare driver, you'll be responsible for picking people up and delivering them safely to their destination. Do a great job, and you'll start amassing five-star reviews, which means higher-paying orders in the long run. 
It's crucial to bear in mind, however, that not all rideshare platforms are created equal. Some have specific requirements regarding the type or maximum age your vehicle can be for you to be eligible. Though, usually, you won't have to worry about it if you have a four-door that's less than 15 years old.
Pay: Rideshare drivers often average around $20 per hour depending on the trips they accept and how much their passengers tip. That is, of course, before you deduct money for gas and other travel-related costs.
How to Get Started: To sign up for a rideshare platform (e.g., Uber or Lyft), you'll need to have basic information on hand, like a valid license and proof of insurance. If you've got those two things, chances are you could be earning money as soon as tomorrow.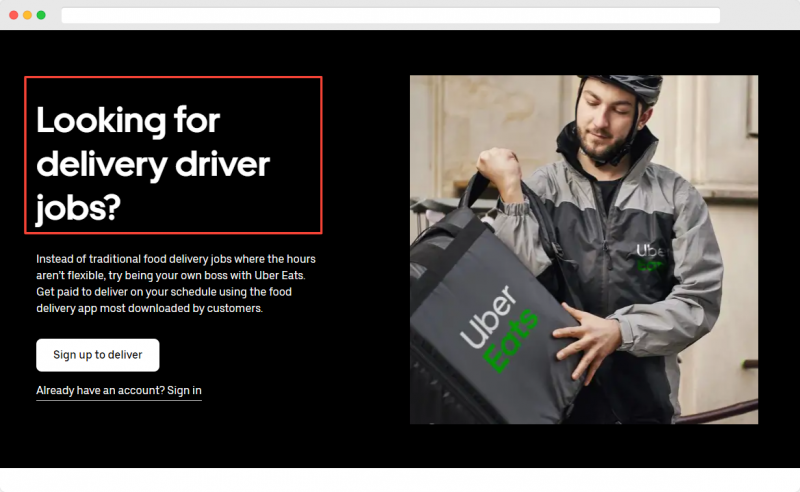 30. Become a Delivery Driver
Some women want the ease of making money by driving around but don't want the constant human interaction that comes with being a rideshare driver—and that's okay! If the thought of having to communicate with passengers puts you off, consider being a delivery driver instead. 
As a delivery driver, you'll be picking up restaurant orders instead of people. All you have to do is sign up to a delivery app like Uber Eats or DoorDash, accept the orders sent to you, pick them up from the restaurant, drop them off, and get paid. 
DoorDash, in particular, also gives you the opportunity to shop for orders at locations like Aldi or Dollar General. These orders are called "Red Card orders" because you have to pay for them using a DoorDash debit card and pay much more than traditional orders. 
Pay: WIth delivery driving, how much you make hinges heavily on where you live and what the order volume looks like in that area. In smaller towns, you may only make $10 per hour on a good day. In a city where orders exceed the number of active delivery drivers, however, you could make as much as $50 for every hour you work. 
How to Get Started: Starting a side hustle as a delivery driver is easy. Just choose your preferred delivery app (the most popular are Uber Eats, DoorDash, Instacart, and Amazon Flex), plug in the necessary info, get accepted, and start delivering. 
31. Rent Out Unused Space
Oftentimes, people don't realize the renting opportunities available to them because they don't have a full room or house to rent. While it's true that these spaces are the most common to rent, they are not the only options. For example, did you know you can rent out something as small as an unused closet?
Using sites like Neighbor, women just like yourself can rent out any unused space they have. For example, you could allow someone to store their car in your garage, tools in your shed, etc. The only requirements are that the space must be secure, and the renter must be able to have unabridged access to it. 
Remember, though, that renting out space can be a legal headache if you don't take the necessary precautions. Always read the terms of service for any platform you source renters from, learn how the platform protects sellers, and draft up a sound rental agreement yourself if the site doesn't provide one.
Pay: Your earning potential with this side hustle will vary based on how large the space you intend to rent is and where you're located. Higher-value areas will naturally gross more in rental payments, and more square footage equals more cash. 
How to Get Started: Find a space you own that you're willing to rent first. Once you have that, you can move on to browsing platforms capable of connecting you to paying customers. Neighbor is a great place to start if you don't yet have a site in mind. 
32. Rent Out Your Car
If you've got a vehicle, you don't drive often but will want to put it to work making money, renting it out on a day-to-day basis is a great way to do that. You don't have to worry about not having it when you need it, either; as the owner, you can black out certain dates to reserve them for yourself. 
As with most rental-related side hustles, though, there are some important legalities you should be aware of. For example, there are strict insurance requirements that accompany letting a stranger drive your car. You may even need to switch insurance providers if your current one refuses to cover drivers that aren't listed on your policy.
Pay: Your income potential with this side hustle depends on what type of vehicle you're renting, its age, and its condition. Naturally, a vehicle that's newer and in better shape will fetch a higher daily rate than its older counterpart. Additionally, SUVs and trucks tend to attract more attention than sedans or coupes.
The location also plays a role in how much you can earn. In a city, women who rent their vehicles report making as much as $7,000 per year. In more rural areas, however, this number drops drastically to as little as $1,000 per year. 
How to Get Started: If you've already got a vehicle to rent out and the right insurance, you can start immediately by signing up with platforms like Turo and Getaround. These sites will help you connect with individuals interested in renting from you and help you start earning money quickly. 
33. Rent Out Your Home
Do you have a job that frequently keeps you out of the house? Maybe you just love going on vacation? Whatever the case, next time you're away from home for an extended period of time, consider renting the house out to make some extra money.
Using home-rental sites like Airbnb, you can select specific dates your home will be available for rent. You'll also be responsible for setting rules regarding cleanliness, check-in, and check-out times. Be sure to plan for cleaning, as well; you'll either need to hire someone to do it for you or do it yourself when you return. 
Pay: Your property's value and appearance will go a long way in determining how much you can make with this side hustle. Try looking at similar listings in your area to gauge what your house is worth to a temporary renter. 
How to Get Started: The best way to start renting out your home is to sign up with an alternative lodging-based site. Platforms like Airbnb, Vrbo, and FlipKey are among the most popular, but there are others out there if you'd prefer something else. 
---
FAQ on The Best Side Hustles For Women
We've found some of the most frequently asked questions regarding the best side hustles for women; here are our answers.
What Is a Good Side Hustle For a Woman?
A good side hustle for a woman can be any activity or service that allows you to utilize your skills, interests, and flexibility to earn additional income outside of your primary job. With the rise of technology and the internet, there are countless opportunities available for women to explore and embark on side hustles that suit their individual preferences.
One potential option is freelance writing, where you can leverage your writing abilities to create content for various clients or publications. Another possibility is becoming a virtual assistant, providing administrative and organizational support to businesses or entrepreneurs remotely.
For women with expertise in specific subjects, online tutoring can be a rewarding side hustle, enabling you to share your knowledge and help others learn through virtual platforms.
Those with graphic design skills can offer design services, crafting logos, marketing materials, and social media graphics for businesses or individuals.
These are just a few examples. Ultimately, the best side hustle for a woman depends on your unique combination of skills, interests, and available time. By identifying a side hustle that aligns with your passions and capabilities, you can enjoy a fulfilling and profitable venture beyond your primary job.
What Is The Highest Paid Side Hustle For Women?
The highest-paid side hustle for women can vary depending on factors such as skills, expertise, location, demand, and the amount of time and effort invested. However, some side hustles tend to have higher earning potential than others.
Some of the most lucrative side hustles for women include blogging, web development or design, consulting, selling online courses, social media management, virtual assistance for high-ticket clients, and digital marketing.
How Can A Woman Make Money From Home Without A Job?
A woman can make money from home without a traditional job by exploring different opportunities that cater to her skills and interests.
Freelancing offers a flexible way to utilize your expertise, whether in writing, design, or social media management. You can join online platforms connecting freelancers to clients seeking specific skills.
Online selling provides another avenue to generate income. By setting up an online store on platforms like Etsy, eBay, or Amazon, you can sell handmade crafts, vintage items, or products she sources.
Dropshipping is also an option, allowing you to sell products without holding inventory.
Virtual assistance presents an opportunity to support businesses remotely, handling administrative tasks like scheduling, email management, and data entry.
If you excel in a particular subject or skill, online tutoring or teaching platforms enable you to share your knowledge with others, offering academic or specialized lessons.
Content creation allows you to showcase your creativity. By starting a blog, YouTube channel, or podcast, you can earn money through advertising, sponsorships, or affiliate marketing once she gains a following.
If you have extra space in your home, renting it out through platforms like Airbnb for short-term stays or becoming a host for long-term rentals can be profitable.
How Can A Woman Make An Extra $1,000 Per Month?
A woman can easily make an extra $1,000 per month by leveraging her skills and knowledge. Freelancing is really the best way to monetize your skills. You can offer an array of services like writing, graphic design, web development, social media management, or virtual assistance. Online platforms like Upwork, Fiverr, or Freelancer can help you connect with clients seeking your expertise.
---
Final Thoughts
Everyone dreams of finding that perfect side hustle that fits effortlessly into their lifestyle, and this list will certainly help you find it. Regardless of whether you're looking for a few extra dollars a week or a second paycheck, understand that there's a side hustle option out there capable of providing.
Before you make your final decision, though, remember to test the waters. You may start a hustle only to find that it isn't quite right for you. If this happens, don't be afraid to pack it up, call it quits, and move on to find that perfect fit. 
There's a side hustle out there that's perfect for you—you just have to find it.
Get our free Side Hustle Handbook with the best strategies to multiply your income sources today.
Plus our best money tips delivered straight to your inbox.

Christa is a skilled researcher and serial entrepreneur. Her passion lies in providing people like you with ways to become financially independent without breaking the bank in the process. Currently, she's tested and perfected over 37 unique side hustles and brings that information to you through articles like these.