28 Ways To Make $20 Fast In 2023
Many or all of the products featured on this page are from our sponsors who compensate us. This may influence which products we write about and where and how the product appears on a page. However, this does not influence our evaluations. Our opinions are our own. Here is a list of our partners and here is how we make money.
---
The information provided on this page is for educational purposes only. The Modest Wallet is a financial publisher that does not offer any personal financial advice or advocate the purchase or sale of any security or investment for any specific individual.
Relying on a single source of income is less common than it once was. Instead, people are building multiple sources of income in an attempt to achieve the level of financial freedom that they desire. Regardless of how big or small the scale of income generated may be, finding new ways to make money is crucial.
In this article, I'll highlight the best ways to make $20 fast and provide some extra information that will help you get started and get paid quickly. I will touch on everything from gig economy opportunities and online selling to pet sitting, dog walking, and car rentals.

If you are looking to expand your horizons and discover some new ways to make an extra $20 or more, look no further.
---
Best Ways To Make $20 Fast
Today, there are hundreds of different strategies people can implement to make some quick money. However, some are going to be easier and more accessible than others.
1. Take Paid Online Surveys
Online surveys give brands and organizations a way to gather important consumer information and opinions from individuals who are part of their target audience. Online survey platforms like Survey Junkie, Branded Surveys, and KashKick connect survey takers with online surveys created by companies who are looking for valuable consumer feedback.
In return for their participation in these data-gathering online surveys, users are rewarded with points or other platform currency that can be redeemed for different rewards. These include cash payouts, gift cards, charitable donations, and other cool incentives.

Getting started on one or more of these online survey websites is extremely simple. Start making money in less than 10 minutes by signing up for an account, providing some basic personal information, and completing your first survey.

The earning potential for different surveys will depend on the platform itself and their pay structure, but mainly the length and complexity of the surveys you take part in. Earn your first $20 in your first hour of work with the help of sign-up bonus incentives and good survey selection.
The average hourly rate for online survey takers is somewhere around $1 per hour, ranging from $0.40 to upwards of $2.00 per hour, depending on the platform and the surveys being completed.
It is important to remember that most survey-taking platforms will have a payout threshold that will require a minimum earning amount before proceeding with a cash-out. Typically, the threshold is $5 for cash payouts or gift cards, but this may vary between websites.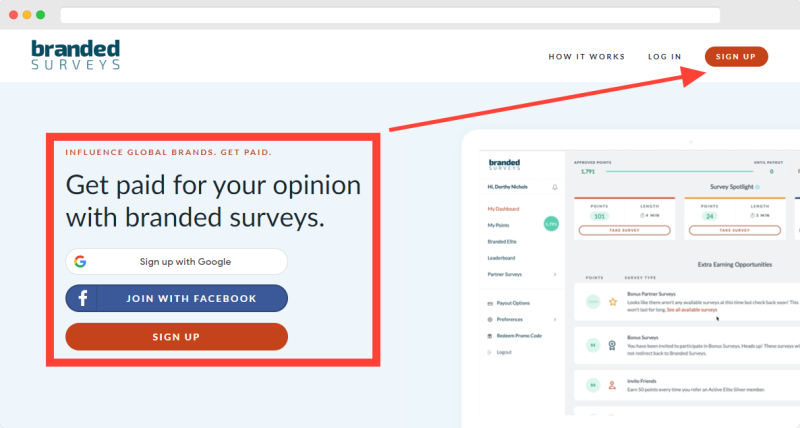 >> Read Also: Best Survey Sites That Pay Cash Instantly
2. Deliver Food
Another great way to make a quick $20 and more is by taking advantage of the gig economy — and, more specifically, the food delivery industry.

Thanks to platforms like Uber Eats, DoorDash, and Grubhub, people can have their fast-food, restaurant meals, and basic necessities delivered directly to their homes. This incredibly convenient service that is used by millions every single day is made possible by drivers who are brought on as freelance workers.

That's exactly where you come in. If you have a vehicle, a valid driver's license, and some free time on weekdays, weekends, or both, you can get started driving for one or multiple food delivery platforms.

To get started, sign-up as a driver on the platform(s) of your choice by completing some preliminary steps. When you have successfully created a driver account, create your schedule by defining your availability, and start receiving food delivery orders through the mobile app on your smartphone (all food delivery platforms have this).
Drivers are typically paid on a per delivery basis and will usually also keep any extra tips provided by the customer when they make their payment. Earn your first $20 and much more on your first day of work.
3. Deliver Groceries
Delivering groceries is also an option for people to make some quick cash. People are always looking for more convenience and more freedom to do what they want with their time. Delivery apps are a perfect example of how businesses are capitalizing on this.

Platforms like Instacart and Shipt are on-demand grocery delivery services that give customers the option to order their groceries online and either pick them up at the storefront or have them delivered to their homes.
Delivery drivers who are located in the various Instacart-partnered grocery store locations are essential to making this service possible. Companies like Instacart employ drivers through a gig-working style arrangement to pick up and deliver grocery orders to their customers.
Drivers download the delivery app for their platform and receive orders from nearby grocery stores that are affiliated with a grocery delivery service. They are given a pick-up time and a drop-off address and confirm through their app when the delivery has been completed.

To get started driving with Instacart, sign-up as a driver by visiting the Instacart website or downloading the Instacart Shopper mobile app. Complete the application form that details personal information and vehicle details, and successfully pass a background check.
Once you have been approved, set up a driver profile for yourself that includes schedule availability and the delivery zones you would like to work in. Start accepting deliveries through the Instacart Shopper app, track your earnings, and get paid by direct deposit to your bank account.
On average, Instacart pays shoppers around $15 to $25 per hour, including tips which are usually 5 to 20%+ of the order value. You can easily make $20 fast in about two hours of work.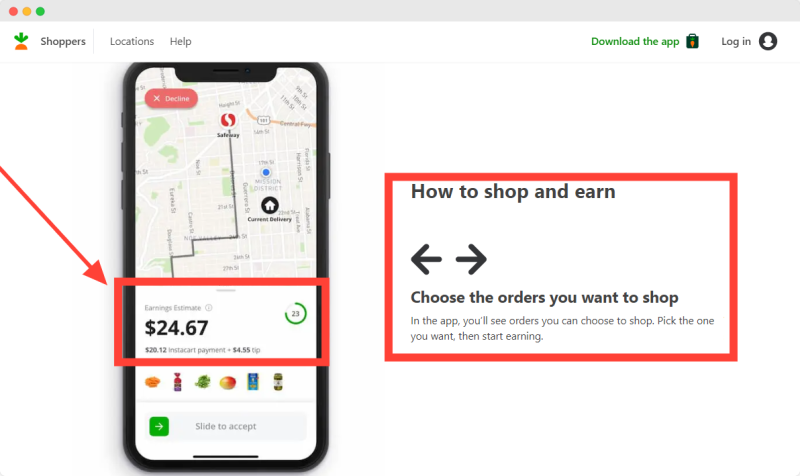 4. Deliver Packages
Amazon Flex provides another great way for people to make $20 fast by delivering packages in and around their area. If you have access to a vehicle and some extra free time, delivering packages for Amazon Flex and/or other package delivery services is an option.
Drivers have the freedom to choose where they want to work and when they want to work, giving them some flexibility to work around their schedule. Packages are picked up from a local Amazon fulfillment facility and then delivered by available drivers to their destinations. Everything is handled through the Amazon Flex mobile app.

Receive competitive pay based on the hours you work and the delivery routes you take on. Amazon Flex also offers incentives for drivers who work during peak delivery hours and put in consistent effort.
To get started, download the Amazon Flex app and sign up to be a driver using your Amazon account. Fill out the required information and provide proof of a valid driver's license and other vehicle details. Once approved, drivers can start earning right away.
According to Indeed, the average Amazon Flex Delivery Driver makes around $19 per hour in the United States. So, again, you can make $20 in about an hour or so.
5. Walk Dogs Or Pet Sitting
For dog lovers who want to spend time with some canine friends and earn some extra cash for their efforts, becoming a dog walker and/or a pet sitter is a perfect option.
Thanks to the development of platforms like Rover and Wag!, dog owners who are in need of pet-sitting services can connect with local dog walkers who are available upon request. They not only provide a great way for pet owners to get reliable care for their pets but also offer an incredibly accessible way for people to earn some extra income.
Getting started with Rover is simple, and new dog walkers/pet sitters can earn their first $20 within 24 hours of being in business. Here is how it works:
Visit the Rover website, and find the "Become A Sitter" page.
Create an account by using your email address or connecting your Facebook or Google account.
Fill out your sitter profile by highlighting a few things about yourself, relevant experience with pets, and some insight into the services you offer.
Provide the details for which services you offer (e.g., walking, sitting, etc.), and set your rates based on competitive rates in your location, experience, and the extent of services provided.
Set your availability and define your schedule by choosing the dates and times that you are available to work.
Now that your Rover account and profile are complete, you can start receiving bookings through the Rover app.
6. Make $20 By Selling Your Jewelry
Selling your old or unused Jewelry can make you a quick $20 and maybe a whole lot more, depending on the quality of your items. High-quality jewelry will typically hold its value very well, so why not cash in on the jewelry you don't need?

Platforms like Worthy have been designed to help people get top dollar for their jewelry by providing an auction-style platform that brings in buyers from all over the world. It is an online marketplace that specializes in the buying and selling of luxury items, particularly jewelry, watches, and handbags.
Get started by signing up for a Worthy account, and start submitting your items for review right away. Keep in mind that items sold by Worthy are subject to a commission fee that is determined by the sale value. Their commission fees are as follows:
Items sold for up to $5,000: 18% commission fee
Items sold for $5,001 – $15,000: 14% commission fee
Items sold for $15,001 – $30,000: 12% commission fee
Items sold for $30,000 or more: 10% commission fee
Keep these commissions in mind when selling jewelry either with Worthy or other similar platforms.
7. Make Money Driving
Another viable money-making strategy for people who have access to a vehicle is to provide ridesharing services in and around your local area.

Ridesharing platforms like Uber and Lyft have seen massive growth over the past 10+ years and are now incredibly popular in all corners of the world. Now, there are opportunities for people to take advantage of the rising demand by becoming a driver and using their free time to make money.

The process for getting started as a driver for the Uber platform is as follows:
Create an Uber account through the website or by downloading the Uber app.
Fill out a driver application and provide all of the necessary personal information and documentation. Note: There are a number of eligibility requirements that must be met in order to proceed.
Complete a background check and have your vehicle inspected to ensure it meets all safety standards. Uber Greenlight Hub locations can do this for you.
Upon approval, you can set your schedule and provide other driver preferences, and then start taking customers.
The speed at which you can make $20 driving for Uber or Lyft depends on various factors such as location, time of day, demand, and number of rides.
However, on average, Uber and Lyft drivers in large cities can expect to earn $15-$22 per hour. To maximize your earnings, you should take advantage of peak times and events and aim for a high number of rides.
>> Read Also: Make Money Driving
8. Make $20 Or More Selling Your Old Tech
Odds are you have at least $20 worth of old technology sitting around your house or in storage. Get rid of stuff that is taking up space and make some extra cash while you're at it.
This is made incredibly easy by platforms like Decluttr and Gazelle, which are designed specifically to help people buy and sell their tech and other gadgets online. Users will find everything from cell phones and smartphones to tablets, MacBooks, and other laptops.
Get started by visiting their websites or downloading the apps and creating an account. List the items you would like to sell, receive price quotes, ship your items out free of charge, and get paid once your items have been evaluated and accepted.
For instance, I looked at how much I'd get for my used iPhone if I were to sell it on Decluttr. It turns out I could easily make $500.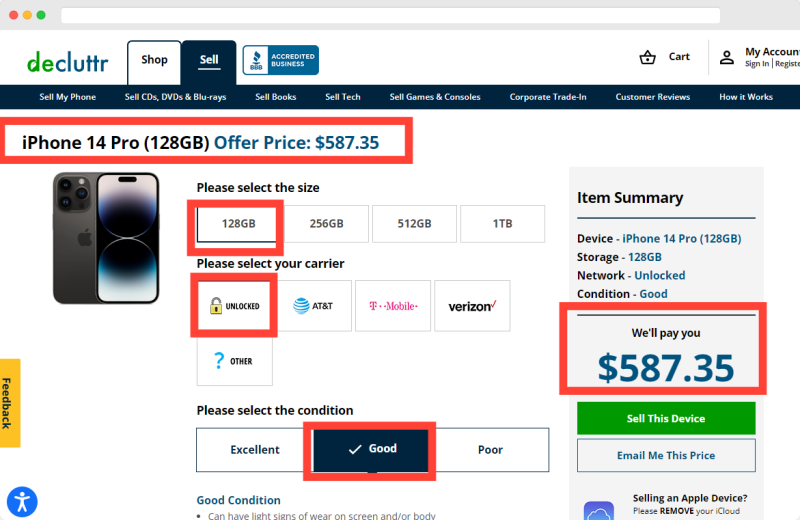 9. Rent Out Unused Space
People who have some extra unused space in the form of an empty garage, a shed, a storage unit, or another area that can be used to store things can consider renting it out to make some extra cash. Make $20 and a lot more in your first week as a renter.

If this sounds like something you would be interested in doing, I recommend checking out Neighbor. It is an online marketplace designed specifically to connect people who are in need of storage space with renters in their area who have space available.
To get started, renters will need to create an account through the Neighbor website or mobile app. Once confirmed, they can list their available space(s) for rent by providing photos, dimensions, and other important details.
Set availability and pricing, and then allow Neighbor time to verify your listing and publish it live on the marketplace. When a party is interested, renters will receive a notification and need to confirm the agreement in order to proceed.
10. Rent Out A Room
Instead of extra storage space, maybe you have an extra room or entire home that is vacant and liveable. Consider renting out a room or entire residence as a great way to earn some significant income.
Platforms like Airbnb and Vrbo have been designed to provide an online marketplace that showcases rooms and homes for rent in locations all over the world. Renters can list their homes, receive rental requests, host guests, and get paid in a seamless process that is safe and reliable.

If you have a home that is vacant and meets the requirements for hosting guests, getting it listed on one of these home rental marketplaces and generating income can be achieved in the span of a few days.
Here's how to get started renting on Airbnb:
Create an account on the Airbnb website or through the Airbnb mobile app.
List your home or room by providing all of the important details (number of guests, amenities, local attractions, internet access, etc.).
Start receiving booking inquiries and requests from guests through the built-in messaging system. Respond promptly to any questions or requests and do your best to be as helpful as possible.
24 hours after the guests have checked out from their stay, renters are paid out.
11. Test Products For Cash
Product testing is a less traditional but interesting way for people to make $20 fast while getting the chance to test new products and, in some cases, get free stuff as well.

Product testers provide important feedback to companies who are in the product development phase by delivering reviews, opinions, and comments. Things like packaging, brand colors, product durability, and ease of use are common areas of interest.

Product testers can test a variety of items, including:
Personal care products
Kitchenware (appliances, cookware, utensils, etc.)
Fitness apparel and gear
Beauty products
Food & drink
Apps
Electronics
Get started as a product tester by checking out platforms like UserTesting and uTest. Sign up for an account, provide some basic information, and start testing products.
To give you an idea of how fast you can make $20, UserTesting pays around $10 for successful test completion. And, on average, you can complete a test in around 15 to 20 minutes.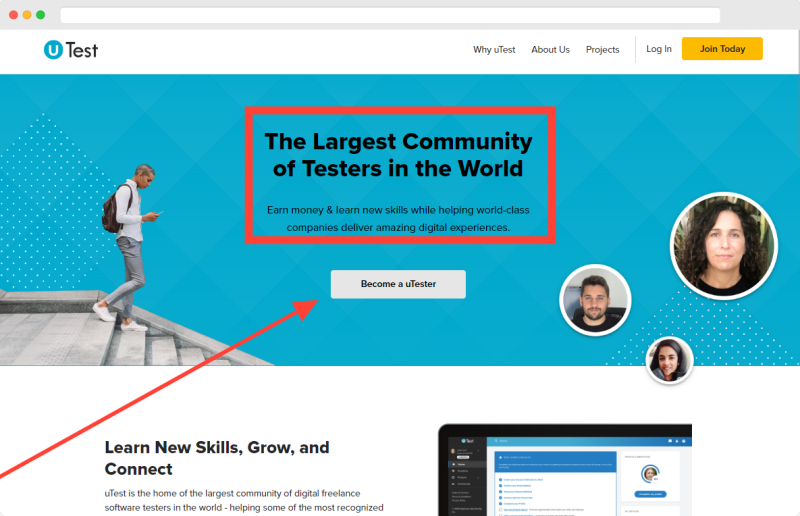 12. Get Paid To Run Errands
Another super easy way to make $20 fast is by running errands for others. Platforms like TaskRabbit and Thumbtack provide opportunities for people to make money locally and give people who need help with basic tasks a place to find assistance.

To get started on TaskRabbit, sign up for an account and provide a profile summary that aims to highlight your experience, availability, and the services you can help with (in this case, running errands). When you are selected for a task, communicate with customers via TaskRabbit's in-app messaging system.

TaskRabbit handles the payment process to ensure everything is safe and secure. Taskers are paid out via direct deposit a few business days after the task has been completed.
13. Cut Unwanted Subscriptions And Save $20 Or More
Finding ways to cut out unnecessary expenses is a great way to make money by saving money. The amount of money people end up spending on things like bills and subscriptions that they simply do not need can be substantial in many cases.

Thanks to websites like Rocket Money and BillTrim, people can get help identifying and eliminating unwanted subscriptions and save $20 or more right away. These two platforms differ slightly in the services they provide but have the same goal of helping people save money.

To get started with Rocket Money, create an account and link the financial accounts in question to be analyzed. They will provide insights and offer personalized advice that is tailored to help you save money.
Getting started with BillTrim also requires an account to be created, after which users can provide the necessary information for bills and subscriptions they would like to have adjusted or eliminated.
14. Rent Out Your Car
Renting out your car is another great way for people to make some fast cash. If you have a vehicle that is not being used and is in proper working condition, consider renting it out on a short-term basis to people in your area who need personal transportation.
Platforms like Turo and Getaround are perfect for those who want to start renting out their vehicle and getting paid quickly. Depending on the demand for rental vehicles in your location, earn your first $20 on the first day as an active renter.
Turo is a great place to start. Here is how getting started renting your car with Turo works:
Sign up for an account through the Turo website or mobile app.
Create a listing for your vehicle by providing high-quality photos, vehicle details, and other necessary information. Turo will need to verify and approve your vehicle's eligibility.
Set the rental availability and pricing for your car and publish the listing.
Renters or "hosts" are paid by way of direct deposit within three days of a rental completion. Turo will reimburse costs for mileage that exceeds the limit that was predetermined upon booking.
15. Sell Your Old Textbooks
Selling your old textbooks will not only work wonders for freeing up space in your home but is also an easy way to make $20 fast.

Websites like BookScouter provide an accessible and easy-to-use platform for people to sell textbooks and other books for a good price. BookScouter acts as a middle-man that provides a value comparison that showcases the prices that different vendors are willing to pay for specific books.

Here's how to get started selling your textbooks on BookScouter:
Create a BookScouter account
Enter the ISBN of the book you want to sell
Browse through prices from over 30 buyback vendors
Sell your textbook for the highest price
Depending on the book you are selling and its condition, you can easily make $20 from selling a single book.
16. Sell Your Skills
Gig work has become an extremely popular way for people to monetize their skills by leveraging the internet and connecting with employers from all over the world. Selling your skills is more possible than ever before, thanks largely to platforms like Fiverr and Upwork.

If you have a skill that you think you can make some money selling online, taking advantage of platforms like Fiverr and Upwork is a fast and easy way to do just that. They provide a way for new freelancers to get started without needing to acquire a roster of clients out of the gate and instead connect with a massive customer base of people looking to hire freelancers from the get-go.

Let's say you wanted to sell your skills on Fiverr. Here's how to get started:
Start by signing up for a Seller account and then creating a profile that highlights your relevant skills, experience, and specific area(s) of expertise.
Next, create an offer of services (Fiverr calls them "gigs"), which defines exactly what you can do for your clients. This is where you provide details regarding your service deliverables, timelines for projects, other general project parameters, and of course, your rates.
Once your gig has been published on the Fiverr marketplace, promote it through different media channels like Facebook, Twitter, and LinkedIn. When an order comes through, or a customer inquires about your services, respond promptly and provide stellar service – good reviews on your profile will go a long way.
17. Sell Your Plasma For Cash
Plasma is the liquid component of the blood that serves as a medium for the transportation of various crucial substances through the circulatory system. Plasma is in high demand as it is used to create and facilitate a number of life-saving treatments.
Sell your plasma for cash by finding a reputable donation center near you and arranging a donation session that ends with money in your pocket. Donors will typically need to meet a specific set of health and eligibility criteria in order to be able to donate plasma.
Get started by visiting DonatingPlasma.org and finding a donor center near you to book an appointment.
18. Turn Your Car Into A Billboard
Another way for people to make $20 fast is to turn their car into a billboard and get paid to advertise different brands on the exterior of their vehicle. Thanks to platforms like Wrapify and Carvertise, vehicle owners can engage in advertising programs that connect brands with automobile owners who are interested in using their vehicles for car advertising.
Car owners are paid to apply decals, vinyl, or full-on wraps to the exterior of their cars. These function as moving ads and have become a great way for brands to advertise locally at a low cost.
These contracts can be short-term or long-term and will have different payment plans, conditions, and other requirements included by the specific brand or advertising agent.

If this sounds like something you would be interested in doing, here is how to get started with Wrapify for example:
Visit the Wrapify website and sign up as a driver.
Complete the registration process and provide details pertaining to your vehicle as well as your driving habits.
Once approved, you will be matched with advertising campaigns that work for you and your profile to start earning.
To give you an idea of how much you can make with Wrapify, you can expect to make around $264 to $452 per month (on average) for a full-coverage car wrap. A partial coverage car wrap can earn you around $181 to $280 per month (on average).
19. Teach English Online
If you have a passion for education and enjoy teaching children, consider teaching English online as a great way to make a positive impact and earn some extra cash. Native-English speakers are highly sought after by online teaching programs that connect English tutors with people from all over the world who want to learn the language.

One platform in particular, called VIPKid, is an online education platform that is dedicated to teaching kids in China how to speak English through online tutoring. They hire English-speaking individuals, many of them from North American countries, to teach English and get paid to do it.
This is a great way to earn an income from the comfort of your own home and provide important education to kids who need it. Teaching requirements include a bachelor's degree in any field, as well as some teaching experience/qualifications and access to a reliable internet connection.

To get started as a teacher on VIPKid, visit their website and send in an application to become a teacher. Once approved, you will be invited for an interview and demonstration lesson. Individuals who pass the application process will be able to set their availability and start teaching right away.
You can expect to make anywhere between $14 to $22 an hour teaching English with VIPKid.
20. Online Tutoring
Online tutoring is another option to make $20 fast. Similar to English tutoring, it allows people to combine their passion for educating others with their desire to earn some extra income. If you have extensive knowledge or expertise in a teachable area of interest, providing online tutoring services is a great way to make money and work from home on your own schedule.
Platforms like TutorMe and Tutor.com make this opportunity extremely accessible by providing a place for tutors to connect with students online. Both give students access to live, one-on-one tutoring via virtual whiteboard, video, and audio conferencing software.

To get started as an online tutor on TutorMe, follow a few simple steps:
Visit the TutorMe website and click the "Become A Tutor" button.
Fill out the application form by highlighting your educational background, teaching experience, and any notable subject expertise.
Upload your resume and any other required documentation to prove your qualifications.
If accepted, you will be invited for an interview and a knowledge test.
Tutors who pass can set their availability and start tutoring students online.
Tutors on TutorMe make around $ 16 per hour for time spent in a session with students, so you can safely assume to make $20 in about two hours of class.
21. Have A Yard Or Garage Sale
Hosting a garage or yard sale is a traditional yet still very effective way for people to earn some quick cash while freeing up some space. Make $20 and a whole lot more in a single day by showcasing your items and inviting people in the area to come by, browse, and make a purchase.
Here are some quick tips for your garage/yard sale to have success:
Price your items reasonably. Low prices will entice more spending and encourage people to tell others about the great bargains.
Set your items up nicely. Attractive item displays will catch the attention of people passing by and make your pop-up sale look professional.
Offer deals where possible: Offering deals on certain items or collections of items will boost sales and help you get rid of stuff faster.
22. Claim Lost Money
Lost or unclaimed money is funds and/or assets that have been disconnected from their rightful owner or have not been claimed for a period of time. This happens for a number of reasons, including forgotten security deposits, changes of address, and uncashed checks. Financial institutions and businesses are required by law to relinquish unclaimed funds to the state's unclaimed property department in most cases.
Discover unclaimed money by visiting unclaimed.org, run by the National Association of Unclaimed Property Administrators, and search for your unclaimed property. Start by selecting your state to be directed to that state's specific Auditor program, and then proceed to fill out your personal information.
Make $20 and potentially a whole lot more in no time by claiming lost or unclaimed money that is rightfully yours.
23. Make $20 By Selling Unwanted Gift Cards
Grab an easy $20 by selling unused or unwanted gift cards that can actually be turned into quick cash.
How and where can I sell my gift cards, you may ask. Well, thanks to one platform in particular called Raise, people are getting cash for their gift cards without the hassle of finding a buyer and arranging payment.

Raise works by allowing people to enter their gift card details (brand, value, etc.), set their price, and list their gift cards on a marketplace for buyers to purchase. When a gift card is sold, you can choose to receive payment via PayPal or direct deposit to a bank account.
>> Read Also: Best Ways To Sell Amazon Gift Cards For Cash
24. Get Cash Back
Take advantage of the money you spend shopping online by earning cashback on some of your purchases. This is a great way to make money simply by doing your regular shopping through cashback reward marketplaces.
Platforms like Ibotta, Dosh, and Rakuten allow their users to earn cashback rewards for the purchases they make through their online marketplace. Through partnerships with a variety of retailers, they can offer people cash back rewards for qualifying purchases made from participating stores.
To get started, create an account with the platform of your choosing by visiting their website and/or downloading the mobile app. When you have registered successfully, start browsing through cash back offers and making your purchases. Be sure to read any terms and conditions associated with a cash back offer before you proceed.

Different offers will reward various cash back percentages, typically ranging from 1% to upwards of 20%. Depending on the platform you are using, the cashback threshold will vary anywhere from $5 to $25 before you can redeem your rewards for a payout.
25. Sell Printables On Etsy
If you have a passion for art and graphic design and want to find a way to embrace your creativity while generating some income, selling printables on Etsy is definitely something to consider.

Printables are digital products that come in the form of a digital file or document that is meant to be printed by the purchaser themself. They most commonly come in formats such as PDFs, JPGs, and PNGs.
Some of the typical examples of printable products include:
Art and home decor
Calendars and planners
Worksheets, learning aids, guides
Quotes and sayings
Stickers and coloring pages
In order to create your printables, there are a number of tools and design apps that will make it easy, even for non-experts. I recommend checking out Inkscape, Canva, and Adobe Illustrator for a good place to start.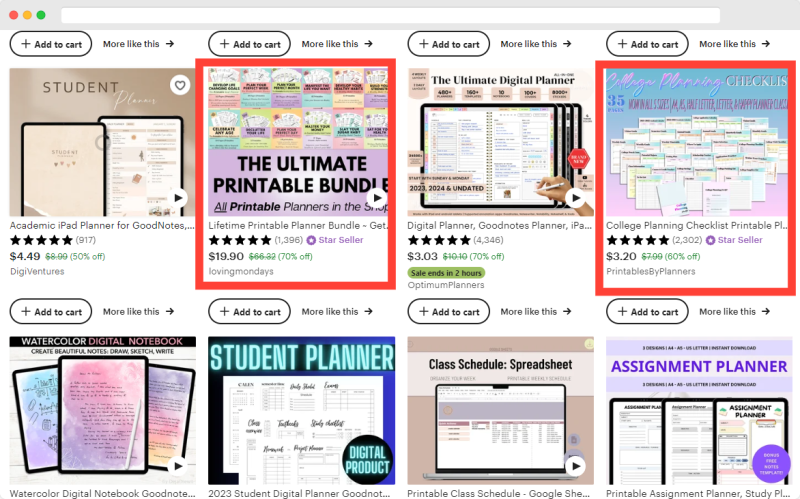 26. Become A Freelancer
Becoming a freelancer is a fantastic way to make money by applying your skills, experience, and expertise to provide freelance services. Freelancing can involve everything from copywriting, video editing, and web development to digital marketing, photography, and bookkeeping.
Freelancers have the freedom to set their own rates and define their own work schedules. The freelance market is vast, and there is potential for successful freelancers to earn a substantial income.

Getting started as a freelancer has been made extremely accessible and straightforward for newcomers by platforms like Fiverr and Upwork. These online marketplaces provide access to a platform that can host their freelancing services and showcase them to a tailored audience of people looking to hire freelancers.
27. Make Money Playing Games
If you enjoy spending some of your free time playing mobile games or want to start gaming as a way to kill some time but would also like to make money while you're at it, I have a solution for you.

Make money by playing games like Solitaire Cash, Bingo Cash, and Blitz Win Cash. All of these apps are available in the app store for download, and each provides users with a way to earn cash while enjoying some mobile gaming.

Compete in skill-based matches of bingo, solitaire, online pool, and more traditional games to accumulate virtual currency that can be redeemed for cash or gift cards. Users compete against other users in one-on-one and tournament-style matches and receive rewards based on their performance.

For a full review of Bingo Cash, check out our in-depth article to get more information about the platform, the game, how to get started, and how to get paid.
>> Read Also: Best Ways To Make Money Playing Games
28. Sell Stock Photos
Selling stock photos is actually one of my favorite ways for photographers to make some extra cash.

If you have a gallery of pre-existing, high-quality photos, you can consider making them available for use and get paid when people purchase the rights to do so. This process is made possible by stock photography distribution platforms like Shutterstock, Adobe Stock, and iStock.

Get started by signing up for an account as a contributor and then uploading high-quality photos that are free of copyrighted material and other inappropriate content. When your photos get downloaded, you will earn commissions and/or royalties each time.

This may not be the fastest way to make money, but you can definitely earn your first $20 within a week, and as your photo gallery grows, there is potential for more significant earnings.
---
FAQ On How To Make $20 Fast
Here are the answers to some frequently asked questions on how to make $20 fast.
What Are The Best Side Hustles To Make $20 Fast?
Side hustles that allow you to leverage your skills and passions are the best side hustles to take on. However, in general, some of the best side hustles to make $20 fast include online surveys, dog walking and pet sitting, selling items online, and freelance gig work.
What Is The Best Way To Make $20 In One Hour?
The best way to make $20 in one hour is to offer freelance gig-working services that allow you to use your skills to earn. Some good freelance service options include graphic design, copywriting, video editing, and web design.
How Can I Make $20 Fast As A Kid?
Although earning methods can be limited for kids, there are still a number of great ways to earn $20 fast as a kid. These include pet sitting or dog walking, selling crafts online, collecting recyclables, setting up a refreshment stand, and offering yard work services.
---
Final Thoughts
Making fast cash is not as complicated as you may think it is. Whether you choose to drive for Uber or Lyft, complete online surveys, sell unwanted items, or offer your services, each method has its own advantages and considerations.
It's important to recognize that the speed at which you can make $20 will depend on various factors, such as your location, the time and effort you dedicate, and the demand for your services.
I hope you have learned something new and found the inspiration you came looking for—best of luck, and thanks for reading.
Get our free Side Hustle Handbook with the best strategies to multiply your income sources today.
Plus our best money tips delivered straight to your inbox.

Rhys is an online content writer & editor, student of decentralized finance and amateur botanist. He loves playing video games with his friends, learning new songs on the piano, and spending time in the sun with his dog Levi.