Voyager vs. Coinbase: Which Platform Is Best?
Many or all of the products featured on this page are from our sponsors who compensate us. This may influence which products we write about and where and how the product appears on a page. However, this does not influence our evaluations. Our opinions are our own. Here is a list of our partners and here is how we make money.
---
The information provided on this page is for educational purposes only. The Modest Wallet is a financial publisher that does not offer any personal financial advice or advocate the purchase or sale of any security or investment for any specific individual.
Editor's Note
On July 5, 2022, Voyager started a voluntary restructuring process under Chapter 11 to create an efficient path to resume account access and return value to its customers. Read the Voyager announcement to learn more. As a result, we do not recommend Voyager to our readers as a reliable and secure cryptocurrency exchange.
Editor's Note
On December 19, 2022, Binance.US announced that it would acquire Voyager's assets. The Binance.US bid aims to return crypto to customers in kind, in accordance with court-approved disbursements and platform capabilities. Until the acquisition is completed, Voyager is inaccessible to consumers. Read the Voyager announcement to learn more.
Voyager vs. Coinbase is a battle of the new vs. the old. OK, everything in crypto is relatively new; however, Coinbase is one of the oldest centralized exchanges. Voyager is much smaller and younger than Coinbase, but it has already attracted a sizable following of crypto investors.
Since Voyager and Coinbase are both based in the USA, they are top picks amongst American crypto investors. Although both of these exchanges have robust security standards, there are crucial differences you need to know before choosing between them.
| | | |
| --- | --- | --- |
| | | |
| Our Rating | | |
| Fees | $0 per trade | 0.50% per trade, 3.99% for debit/credit card purchases, and 1.49% for Coinbase wallet or bank account purchases |
| Supported Cryptocurrencies | 60+ | 50+ |
| Apps | Mobile (iOS and Android) | Mobile (iOS and Android) |
| Promotions | None | $5 worth of free BTC |
| Transactions | Buy, sell, market orders and limit orders | Buy, sell, exchange, send, withdraw, and receive |
| Wallets | Hot wallet | Hot wallet and cold wallet |
| Verdict | Ideal platform for investors looking for a zero commission crypto exchange | User-friendly exchange with excellent liquidity and extensive directory of crypto assets |
| | | |
---
Voyager vs. Coinbase: Overview
Let's start with a few of the basic facts on Voyager and Coinbase so you can get a feel for their reputation.
About Voyager
Voyager is a mobile platform that started offering crypto trading to US investors in 2017. According to Voyager's official website, the management team has decades of combined experience working at successful companies like E*TRADE and Uber.
Currently, 1.75 million people have a Voyager account, and the parent company Voyager Digital trades on the US Stock Exchange. Ironically, even though Voyager has a New York headquarters, it doesn't offer service in the Empire State. However, Voyager plans to expand into New York and foreign markets in the ensuing years. Please read our previous Voyager review for more details on this company's offerings.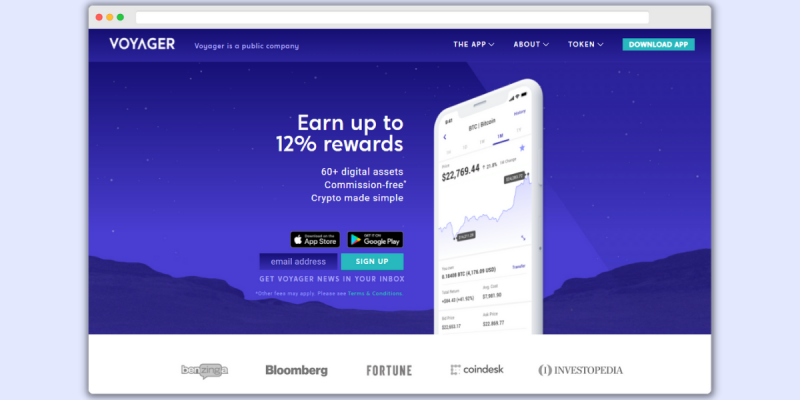 About Coinbase
Along with Kraken, Coinbase has one of the longest track records in America's crypto industry. Not only is Coinbase a well-established US brand, but it's also one of the biggest crypto exchanges on earth.
Currently, this Bay Area-based company offers services in 100 countries. Recent reports suggest Coinbase has at least 89 million users and manages $278 billion in fiat and crypto assets. Like Voyager, Coinbase is publicly traded on the US Stock Market. You can find out more about Coinbase on The Modest Wallet's full-length Coinbase review.
---
Voyager vs. Coinbase: How Do They Work
The primary mission of Voyager and Coinbase is to make it easy for clients to buy cryptocurrencies. Here's how both companies help make investing in Bitcoin as straightforward as possible.
Voyager
To sign up for a Voyager account, you'll need to submit KYC information such as your Social Security Number, email address, and a government-issued ID. Once Voyager approves your account, you can add funds to your Voyager mobile app.
Voyager works with the company Plaid to make ACH transfers safe and seamless. However, you could also use a wire transfer or deposit supported cryptocurrencies into your Voyager account.
Once you have fiat or crypto in your Voyager app, you could make a market or limit order on your preferred token.
Coinbase
To sign up for Coinbase, you'll need to provide standard KYC info like your email, phone number, and a government-issued ID. After Coinbase verifies your identity, you can connect your bank account for an ACH or wire transfer. Coinbase also lets users deposit crypto, use a credit or debit card, or link their PayPal account.
When you have money in your Coinbase account, you can buy a supported cryptocurrency with a market order or set up a recurring buy. If you choose to use the advanced Coinbase Pro platform, you can also use limit orders.
---
Voyager vs. Coinbase: Main Features
Voyager and Coinbase have many noteworthy features. Pay close attention to each company's primary offerings before deciding what's a better fit for your investing style.
Voyager
Technically, Voyager is a "crypto broker" rather than a "crypto exchange." Sure, you could buy crypto on Voyager, but it doesn't sell crypto directly on its platform. Instead, the Voyager app uses a "Smart Order Router" system to purchase crypto at the best rate from about a dozen exchanges.
But besides buying crypto at market value, you could use your Voyager account to earn stress-free passive income. Here are a few of Voyager's most prominent features:
Voyager Key Features
In-app crypto trading: Buy crypto with market or limit orders with zero commission fees.
Interest accounts: Leave a minimum amount of supported cryptos on Voyager and receive monthly interest.
Voyager Debit Card: An upcoming MasterCard that lets you spend USDC from your linked bank account and earn crypto rewards.
Voyager Loyalty Program: Buy and hold Voyager Tokens (ticker: VGX) for extra perks on the platform, including higher interest rates.
Recurring buys: Set up a regular schedule to DCA into your favorite crypto projects.
Coinbase
With a Standard Coinbase account, you could buy and sell crypto with market orders or set up a recurring buy schedule. A Coinbase account also gives you access to the Coinbase Pro platform, which has more complex chart patterns and the option to set limit orders.
Beyond trading cryptocurrencies, Coinbase now offers a suite of secondary features that make it easier to get involved with DeFi. Coinbase also has a few ways you could earn passive income on your tokens.
Coinbase Key Features
Crypto trading and recurring buys: Place a market order on your favorite crypto or set up an autopilot buying schedule.
Coinbase Pro: Take advantage of candlestick chart patterns, technical analysis, and limit orders on an advanced trading platform.
Staking rewards: Deposit a Proof of Stake crypto like Algorand on Coinbase to earn staking rewards.
"Earn To Learn" program: Watch videos on up-in-coming altcoins and earn small rewards after taking a quiz.
Coinbase Debit Card: A Visa card that rewards you with up to 4 percent back in crypto.
Coinbase Wallet app: A non-custodial crypto wallet that's available as a mobile app and browser extension.
Coinbase NFT: A hotly anticipated NFT marketplace similar to Nifty Gateway or OpenSea
---
Voyager vs. Coinbase: Cryptocurrencies Supported
For US-based exchanges, Coinbase and Voyager offer a considerable selection of altcoins. You won't find as many tokens on these platforms as on Binance.US or KuCoin, but most crypto investors have issues.
Voyager
Currently, Voyager says it supports trades on about 90 cryptocurrencies. However, you can't deposit all of these directly into your Voyager account. Please keep up-to-date on Voyager's current supported transfers before trying to send any coin onto this platform.
Besides Bitcoin and Ethereum, here are a few cryptos you'll find on Voyager:
Coinbase
Coinbase now has about 100 cryptocurrencies available to customers, including blue-chips like Bitcoin and Ethereum. However, the Coinbase Pro platform supports about half the total tokens you'll find on Standard Coinbase.
Here are a few of the hottest altcoins now on Coinbase: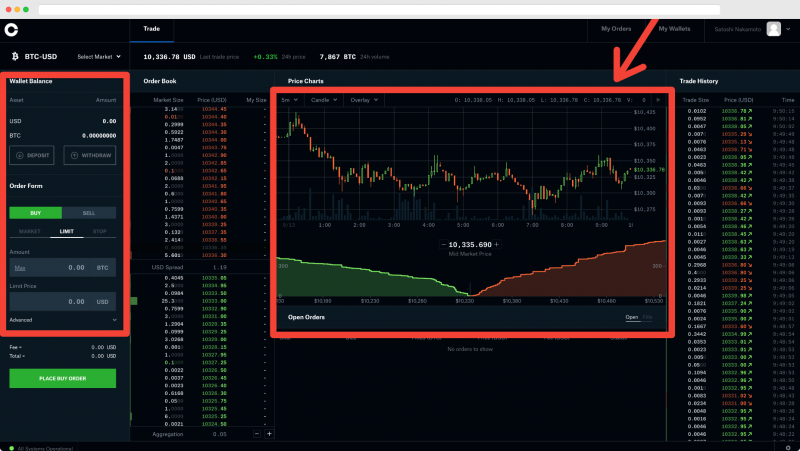 ---
Voyager vs. Coinbase: Wallet
You'll automatically receive access to a hosted hot wallet with your Coinbase or Voyager account. Of these two companies, only Coinbase offers a non-custodial wallet option.
Voyager
You could leave your crypto in your Voyager app, but please remember Voyager holds the private keys to your crypto. Customers must entrust their digital assets to Voyager if they keep them on this app.
The only way you could control your crypto is to withdraw tokens from Voyager into a private crypto wallet. Just remember you can't enjoy Voyager's interest rewards if you transfer funds off of your app.
Coinbase
Coinbase will watch over your crypto funds if you leave them in your exchange account. However, the company also offers a free non-custodial Coinbase Wallet app for those who want their private keys.
With a Coinbase Wallet, you can self-custody your crypto and use tokens on hot DeFi sites. Many sites like Uniswap and OpenSea integrate with the Coinbase Wallet extension. The Coinbase Wallet also has unique features like NFT storage, interest opportunities, and a seamless connection with your primary Coinbase account.
---
Voyager vs. Coinbase: Security
Voyager and Coinbase are committed to transparency, security, and compliance. They also have generous insurance policies to help you rest easy at night.
Voyager
Voyager claims to use the latest encryption technology to keep your data and crypto safe. The company also allows users to enable 2FA to prevent hackers from breaking into their account.
Since Voyager is on the stock market, you can easily review its financial reports. Everyone with a Voyager account also enjoys FDIC insurance of up to $250,000 per person in USD. Although Voyager doesn't have an official crypto insurance policy, it has partnerships with trustworthy crypto custodians like BitGo and Circle.
Coinbase
Coinbase is one of the biggest Bitcoin custodians, and it claims to hold 98 percent of its crypto in cold storage. Backup USB drives and paper recovery files for Coinbase's holdings are in secure vaults, and the company uses encryption technology to protect personal data. Coinbase also encourages customers to use a 2FA app like Google Authenticator to prevent theft.
All USD on Coinbase is insured under FDIC for $250,000 per person. Coinbase also carries millions in a crypto crime insurance policy for hacks.
Like Voyager, Coinbase is publicly traded and must release quarterly financial reports. According to its recent filings, Coinbase holds millions in cash and crypto, and the company used some of its capital to reimburse customers who lost money in a 2021 hack.
---
Voyager vs. Coinbase: Customer Support
Many crypto companies have a poor reputation for customer service, and Coinbase and Voyager are no exception. While there are ways you can contact Voyager and Coinbase, it may take a few days to get a response.
Voyager
Currently, Voyager customers only have two ways to resolve issues. First, they could check out Voyager's official Help Center for FAQs and guides. Second, clients could open a ticket by emailing Voyager at [email protected].
Voyager may expand its customer care options as it grows, but today's customers usually have to wait two or three business days to hear back.
Coinbase
Considering Coinbase's massive size, it has more customer service options than Voyager. People who have a Coinbase account could use live chat, email, or call the company directly. Coinbase also has a Help portal where you could look up guides to common questions.
Pro tip: Coinbase offers preferred phone service to people who sign up for a Coinbase Debit Card.
---
Voyager vs. Coinbase: Fees
Fees are a fact of life on all crypto exchanges. However, when comparing Voyager with Coinbase, it's obvious which platform charges less.
Voyager
Voyager attracts many new customers because it has a cheap and straightforward fee structure. You don't have to pay commission fees to use Voyager, and there are zero fees for ACH transfers. Plus, since Voyager uses its Smart Order Router feature, you're guaranteed to pay the best rate for crypto at any given moment.
Note: Voyager isn't "fee-free." The company will charge a slightly higher rate on your crypto, depending on what the Smart Order Router finds. Also, there are fees to withdraw crypto or make a wire transfer. The withdrawal fees depend on what token you're sending off the exchange.
Coinbase
Coinbase is one of the more expensive crypto exchanges to trade on. It also doesn't help that Coinbase's tiered fee structure is tricky to understand.
In brief, if you're using a Standard Coinbase account, you'll have to pay a 0.5 percent spread plus commission fees. How much extra you pay depends on how much you spend.
| Total Trade Amount | Fee |
| --- | --- |
| Less than $10 | $0.99 |
| $10-25 | $1.49 |
| $25-50 | $1.99 |
| $50-100 | $2.99 |
Coinbase doesn't charge a fee for ACH deposits, but it charges a flat fee for wire transfers. You'll also have to pay a 3.99 percent fee to use credit, debit, or PayPal.
| Total Trade Amount | Taker Fee | Maker Fee |
| --- | --- | --- |
| Less than $10K | 0.50% | 0.50% |
| $10K-50K | 0.35% | 0.35% |
| $50K – $100K | 0.25% | 0.15% |
| $100K – $1M | 0.20% | 0.10% |
| $1M – $10M | 0.18% | 0.08% |
| $10M – $50M | 0.15% | 0.05% |
| $50M – $100M | 0.10% | 0.00% |
| $100M – $300M | 0.07% | 0.00% |
| $300M – $500M | 0.06% | 0.00% |
| $500M – $1B | 0.05% | 0.00% |
| > $1B | 0.04% | 0.00% |
You could reduce your fees by using the Coinbase Pro platform. All trades under $10,000 on Coinbase Pro cost 0.5 percent. While this rate isn't the lowest in the crypto industry, it's cheaper than using Standard Coinbase.
| Payment Method | Fee |
| --- | --- |
| Bank Account | 1.49% |
| Coinbase USD Wallet | 1.49% |
| Credit/Debit Card | 3.99% |
| ACH Transfer | Free |
| Wire Transfer | $10 ($25 outgoing) |
---
Voyager vs. Coinbase: Platform and App
Unlike Binance or KuCoin, Voyager and Coinbase are beloved for their beginner-friendly layouts. Even novice traders have an easy time navigating both of these platforms.
Voyager
Whether you're using iOS or Android, the Voyager app has a clean interface that makes it easy to manage your portfolio.
On the homepage, you could see the prices of cryptocurrencies in real-time and start an order. You could also see a pie chart of your portfolio, set up recurring buys, and monitor your interest. Once Voyager releases its debit card, you could also track this feature on your phone.
There's no news on whether Voyager will release a desktop version to complement its mobile app, so you should feel comfortable managing all your funds on your phone.
Coinbase
A Coinbase account gives you access to the company's desktop and mobile apps for the Standard and Pro platforms. Standard Coinbase has a more user-friendly interface with colorful chart patterns and access to bonus features like "Learn to Earn" videos. By contrast, Coinbase Pro is intended for intermediate traders who want candlestick chart patterns and limit orders.
Please remember Coinbase also offers a free Coinbase Wallet app on iOS and Android. Since this app is non-custodial, you could use it to store your crypto even if you don't have a Coinbase account. However, Coinbase offers convenient integrations with its exchange if you're already a customer.
---
Voyager vs. Coinbase: What We Like (Pros)
No matter your skill level in crypto, you could get a lot out of a Voyager or Coinbase account. Here are a few primary reasons people love using these crypto platforms.
Voyager
Transparent and publicly traded company
FDIC insurance on USD
Simple-to-understand mobile interface
Generous interest rewards on crypto
Commission-free trades
Option to earn more with Voyager Token incentives
Coinbase
Established American crypto exchange with high security standards
FDIC on USD and a crypto insurance policy
Option to trade on Standard or Pro platforms
Simple user interface on Standard Coinbase
Staking rewards and "Earn to Learn" incentives
Access to over 100 altcoins
---
Voyager vs. Coinbase: What We Don't Like (Cons)
Even the best crypto companies have a few cons. Although Voyager and Coinbase are reputable and popular, here are a few features you may not be a fan of.
Voyager
Is not available in New York or outside the USA
Is not available on desktop
Does not allow swapping coin-to-coin
Does not have phone support
Coinbase
Charges steep trading fees
Suffered a significant hack in 2021
Has a hard-to-understand fee structure for trading, deposits, and withdrawals
Has slow customer service.
---
Who Is Voyager For?
Voyager is an excellent option for US crypto investors who value simplicity. Not only is the Voyager app simple to use, but it also has an easy-to-understand fee structure with zero commission trading.
Voyager is also a great option for "hodlers" who want to earn interest on crypto investments. Unlike Coinbase, Voyager offers more perks like its interest-bearing accounts and VGX token.
Account Minimum: $10 for trading
Fees: $0
Promotion: None
---
Who Is Coinbase For?
It costs more to use Coinbase versus Voyager, but many customers feel more comfortable given Coinbase's long track record in the crypto industry. Since Coinbase is larger than Voyager, it has more options for customer support, desktop and mobile applications, and the option for advanced trading via Coinbase Pro.
If you can't be bothered doing all your crypto trading on your phone and you want to work with one of the most well-respected American brands, Coinbase may be a good choice.
Plus, Coinbase makes it simple for people to take advantage of the latest-and-greatest Web3 innovations. You can use the Coinbase Wallet on many dApps like Uniswap and OpenSea, and Coinbase is working on a proprietary NFT market. So, if you're into trends like DeFi and NFTs, a Coinbase account may make more sense.

---
FAQs: Voyager vs. Coinbase
Are you still hesitant to sign up for either Voyager or Coinbase? If so, the FAQs below may help you make a decision.
Which Is Safer: Voyager or Coinbase? 
Safety isn't a significant concern with Voyager or Coinbase. Sure, any exchange can get hacked, but Coinbase and Voyager are US-based, transparent, and have years of experience in the crypto industry.
Voyager and Coinbase are two of the few exchanges that offer FDIC on USD. Plus, in 2021, Coinbase proved it will pay millions to people in the event of a hack. 
Which Is Cheaper: Voyager or Coinbase? 
If fees are your primary concern, you'll prefer Voyager over Coinbase. Like the app Robinhood, Voyager is famous for its commission-free crypto trading. As a crypto broker, Voyager takes advantage of slight price differences for crypto assets from multiple exchanges. 
Even if you use the lower-fee Coinbase Pro, you'll probably pay more per transaction versus Voyager. 
Which Is Better: Voyager or Coinbase? 
Voyager is better for people who want a simple, mobile-only platform with low fees and easier access to passive income. Customers who need a desktop setting, access to advanced trading features, and easy integrations with Web3 may prefer Coinbase.
Both of these companies offer great transparency and security, but Coinbase has been around for longer. So, if you don't mind paying extra for fees, Coinbase is the better option for people who want a long-established name in the crypto space.
---
Final Thoughts
If you're living in New York or outside the US, you must choose Coinbase over Voyager. However, for non-NY-based Americans, you have the option of buying crypto on Voyager or Coinbase.
Voyager tends to attract customers who are more concerned with low fees and passive income. By contrast, Coinbase offers more ways to customize your trading style with its Pro vs. Standard platforms and desktop vs. mobile apps. Some customers also feel safer using Coinbase because it has a longer reputation, more customer service options, and a larger client pool.
Please take some time to review your investment goals and the many other crypto reviews on The Modest Wallet before deciding which crypto exchange to join.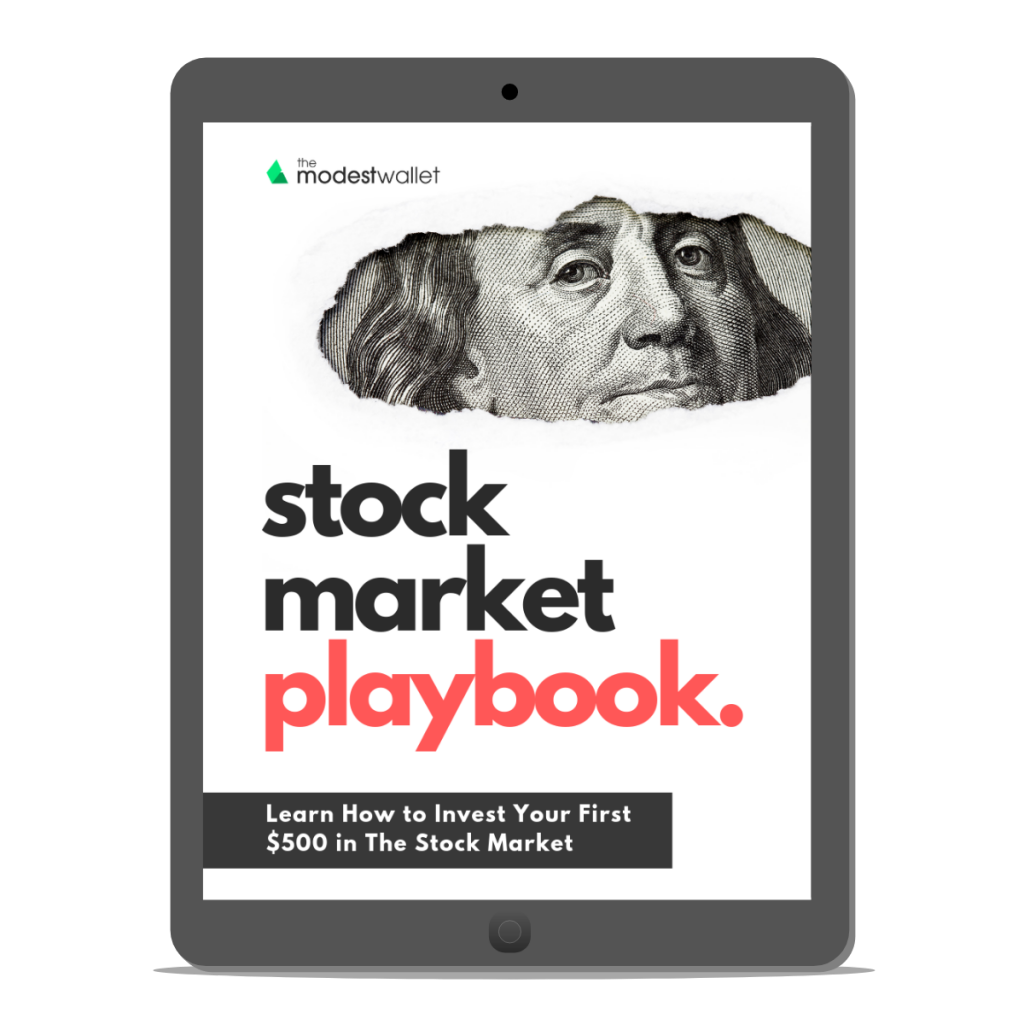 Get our free Stock Market Playbook to learn how to invest your first $500 in the stock market.
Plus our best money tips delivered straight to your inbox.

Eric Esposito is a freelance writer, editor, and cryptocurrency enthusiast. Although it took him a few years to grasp the Bitcoin revolution, Eric has become a crypto convert and long-term "hodler." Besides crypto investing, Eric is interested in helping others understand how to safely stack sats with passive income opportunities.