41 Best Side Hustles for Nurses in 2023
Many or all of the products featured on this page are from our sponsors who compensate us. This may influence which products we write about and where and how the product appears on a page. However, this does not influence our evaluations. Our opinions are our own. Here is a list of our partners and here is how we make money.
---
The information provided on this page is for educational purposes only. The Modest Wallet is a financial publisher that does not offer any personal financial advice or advocate the purchase or sale of any security or investment for any specific individual.
Nursing can be a thankless job. From the grueling hours, stressful work environments, and feeling undervalued, it can be difficult to find the will to keep going — especially on a nurse's salary.
Thankfully, you are not alone, and there are plenty of ways to make extra cash and even significantly supplement your income as a nurse. This article covers the best side hustles catered to nurses. Who knows, maybe you'll pivot to a different field or end up discovering a newfound passion.
 At the very least, you can make a great living while you're out trying them all (and take "financial struggles" off your overflowing plate.)
---
Side Hustles to Keep You in Healthcare
There are a variety of side hustles that will keep you right where you want to be in your healthcare field. Whether you're looking to expand your skill sets or try something new, here is a comprehensive list of healthcare-related side hustles.
1. Immunization Nurse
Flu season is something that always comes around, and with the recent pandemic of COVID-19, there has never been more of a demand for immunization nurses.
Immunization nurses work to administer vaccination shots to citizens in an effort to prevent the festering of diseases. It's a great side hustle to serve your local community and make some extra income on the side.
Pay: According to ZipRecruiter, immunization nurses make, on average, $59,237 per year (or around $28.00 per hour). That number can fluctuate up to $77k or as low as $38k. It depends on how much you work at this side hustle and where.
How to get started: Simply apply to hospitals, doctor's offices, pharmacies, schools, or even vaccination booths. You can choose to work part-time, seasonally, or on an as-needed basis.
Of course, you need to be a registered nurse, and some places require that you have at least one year of experience administering vaccinations.
2. Consider Per Diem Shifts
If you really love your job, consider picking up a few extra shifts doing — well, nursing!
Working per diem is like freelancing or gig work for nurses. Certain healthcare facilities, such as hospitals, may be short-staffed on nurses, and they need to hire an extra pair of hands quickly. They don't have time to go through the whole hiring process, so they allow registered nurses to come in on an as-needed basis.
The great thing about per diem shifts is that you are entirely in control of your schedule. You can pick up as few or as many shifts as you'd like!
Pay: Surprisingly, per diem nurses can actually make a lot more than regularly employed nurses. With salaries averaging the $88,000 mark across the US (or around $42.00 per hour), depending on how many shifts you take, this side hustle is more than worth your while to increase your income.
How to get started: Clipboard Health is an online job board specifically for per diem nurses and a great place to start. Simply sign up to the platform and get matched with medical facilities in your local area.
3. Become a CPR and First Aid Instructor
CPR and First Aid are valuable skills that everyone (not just medical staff) should know. Places like schools, workplaces, and outside programs know this well and often hire certified instructors to demonstrate to their groups of students or employees.
Anyone can become CPR and First Aid certified, and you can be the catalyst to getting more individuals educated on the topic and even help them get certified by joining a certification program.
Pay: As a CPR and First Aid instructor, you can earn anywhere from $25-$60 per hour or around $1,000 per week. These rates vary depending on your skill and location.
How to get started: It is fairly simple to get started as an instructor. All you really need is proof of a valid (they do expire) certification, and you're good to go. Get certified at a reputable facility such as the Red Cross. Afterward, you can apply accordingly to job boards such as Indeed, ZipRecruiter, and Simply Hired.
4. Become a Health Coach
This side hustle is great if you specialize in a specific health sector, such as nutrition, herbalism, or holistic medicine/therapies. This is also a suitable option if you happen to be a certified therapist, as you can offer your services to grow your practice.
The whole concept of coaching, in general, is becoming increasingly popular, and as working virtually comes to be the new norm, you certainly won't have a shortage of clients. Just make sure you are working within your location's regulations, as it is illegal to provide medical advice without a valid license.
Pay: Salary-based roles for health and wellness coaches vary anywhere from $51,000 and $87,000 per year (or around $30 per hour). The pay will vary depending on your skill set and location.
How to get started: You can apply to health and wellness coach roles via job boards. Alternatively, your income also has the potential to be uncapped if you are running your own business as a health coach. Gaining proper certification and marketing yourself on social media is a great way to get your name out there.
5. Medical Transcriptionist
Imagine getting paid a decent income just for typing what you hear. A medical transcriptionist is someone that sits in on medical conferences or other important meetings and types everything that is being said.
You can also be sent an audio or video recording and convert it to a piece of writing. Alternatively, some companies use AI to do this for them, and they simply need someone to proofread and edit the transcription to ensure everything is correct.
Pay: As a medical transcriptionist, you can make anywhere from $12 to $23 per hour. That is not bad for such an easy side hustle.
How to get started: You will need to be a fast typer for this side hustle, averaging at least 60-70 words per minute if you want to pursue it professionally. Fortunately, there are a variety of training courses to help you get to this level. The best part? A lot of them are free of charge.
6. Telehealth Nurse
The medical field is quickly evolving to provide more efficient ways to provide healthcare to patients, and telehealth is one of them. For minor health issues such as a cold, body aches, or other ailments that don't require medical intervention, telehealth nursing is a convenient way to prevent unnecessary hospital visits.
By visiting with patients via Zoom or phone call, you help patients avoid the line at hospitals and keep hospital beds clear for those that really need them. From there, you can assess the patient's needs and recommend treatment options or medications to mitigate their symptoms.
Pay: Telehealth nurses can earn around $45.00 per hour in their spare time. Full-time telehealth nurses can make around $93,000 per year. The hourly and full-time wages will vary depending on your experience and location.
How to get started: You generally have to have at least 3-5 years of in-person experience before you can sign up to be a telehealth nurse, but this could vary and change over time as health care continues to evolve to a more virtual setting. You can apply for telehealth positions on job boards such as Indeed, Glassdoor, LinkedIn, or Nurse.com.
7. Travel Nurse
If you love the idea of traveling the world and getting paid for it, this side hustle is for you. A travel nurse is a registered nurse that is typically signed into an agency, and they get to travel to places where there is a nursing shortage. Food and accommodation are also compensated through a stipend. Not a bad deal.
You must be comfortable with moving your equipment around and able to relocate at a moment's notice. Though, if you have a passion for travel, this can be a really nice source of income.
Pay: Travel nurses are compensated handsomely, with many making $85 per hour, or nearly $120k annually, for full-timers.
How to get started: As mentioned before, you have to sign on with a travel nursing agency. You can find the one for you through a quick Google search. Apply to at least a few top contenders and wait to hear back.
8. Become a Camp Nurse
This side hustle is perfect for moms, those that love kids, are nurses that want to make extra income during the Summer months.
The best part is nurses with children can sometimes get a free spot or a discount for their child at a camp when they get accepted to work there. Just one of the benefits of working as a camp nurse.
The job is relatively easy as well. Usually, you will be administering basic care for kids within a camp setting. This could mean taking care of cuts and scrapes, giving a child a place to rest or rehydrate, or providing medicine for headaches.
Pay: You can earn a decent living being a camp nurse, especially if you are just working in the Summer months as opposed to a full year. On average, a camp nurse can make anywhere from $41,000 to $86,000 per year (or around $28.00 per hour). The salary and hourly wages will depend on your experience and location.
How to get started: You can find a camp nurse position on job boards like SimplyHired, Indeed, or ZipRecruiter. There are even dedicated websites for Summer Camp Nurses, like Great Camp Jobs and Alliance For Camp Health.
9. Caregiver
A caregiver is someone that provides care to an individual who is home-bound due to their health. This is a great option if you already have a nursing job but want to do something extra on the side.
Caregiving is different from nursing in many different ways. For one, you are able to focus all of your attention on one patient, which may allow you to provide more quality care. Another benefit is the potential to form closer relationships with your patients, which can lead to a greater sense of fulfillment in your nursing career.
This side hustle is also ideal for nurses that are capable of taking care of the elderly or someone with physical or mental ailments. Though rewarding, the job can be taxing for many individuals. Be sure you look out for your own mental health as well.
Pay: Agencies typically pay their caregivers anywhere between $12.00 to $19.00 per hour. On average, you can expect to make around $15.00 per hour as a caregiver side hustler. However, your rate will vary depending on your experience and location.
How to get started: You can become a caregiver through an agency that provides work for you or apply to an assisted living facility. Look on job boards, or find open positions on sites like Indeed, Glassdoor, and LinkedIn.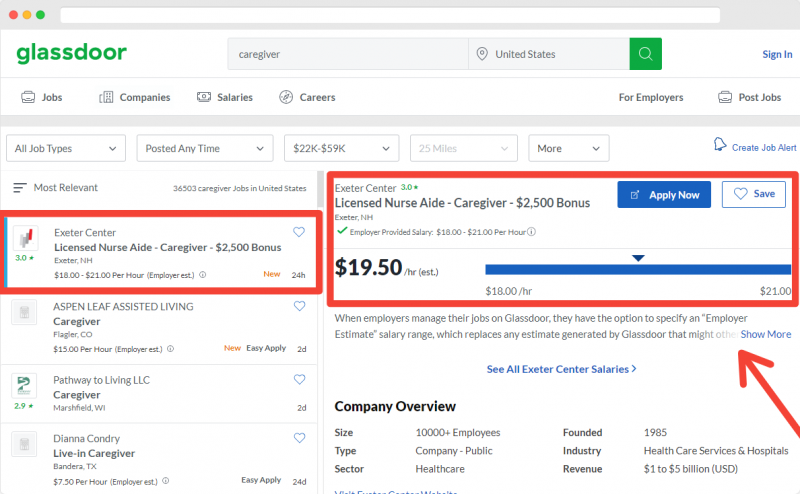 10. Phlebotomist
Phlebotomists are medical professionals that handle bodily fluids for testing purposes, mostly blood or urine. It's an ideal side hustle for nurses looking to expand in the medical field, but not for those that get queasy.
You can work at a doctor's office or hospital to draw blood for testing or at donor clinics to administer blood transfusions. This line of work is essential to a multitude of medical facilities, as many potential patient concerns are ruled out via blood or urine testing. With that said, job security is guaranteed with this side hustle.
Pay: Phlebotomists can make anywhere from $12.00 and $28.00 per hour. Depending on your location and experience, you can earn a bit more or less.
How to get started: You actually do not even need to be a licensed nurse to become a phlebotomist, but you do need to undergo a training program. Non-degree certifications typically take less than a year to complete, and you can apply to a trade program, community college, or vocational school to obtain them. Once certified, simply apply to job boards.
11. Nurse Educator
Becoming a nurse educator is a side hustle that can bring a great sense of fulfillment into your nursing career. Typically reserved for nurses with a lot of experience or seniority, nurse educators take nursing students or undergraduates under their wing and provide them with mentorship.
If you have the qualifications, you can make a positive difference for new nurses needing some extra guidance in the field. Many nurse educators formulate their own curriculum that newcomers would not have learned in an academic setting.
Pay: According to many job sites like Salary.com, nurse educators can make anywhere from $87,000 to $117,000 per year when taken on full-time.
How to get started: This is a side hustle that may take some time to be qualified for. You need a sizable amount of experience to be a nurse educator since new nurses will need someone that can show them all the ropes. If you are a veteran nurse and want to try out being a nurse educator, job boards like Linkedin will be the place to find open positions.
12. Health Consultant
Health consultants take on more of the administrative part of healthcare. Their role in the medical field is to help healthcare facilities provide quality care to their patients in the most efficient and cost-effective way.
Perhaps you have a knack for managing finances, possess strong organizational skills, or have a talent for coming up with solutions to complex work problems. You can also simply have an interest or knowledge regarding the business aspect of running a successful medical facility.
Whatever the case, health consulting will allow you to make a bigger impact as you advocate for patients on a wider scale.
Pay: The average earning potential of a health consultant is $84,000 annually. But with uncapped earning potential, many top earners take home well into the mid-six figures.
How to get started: At the very least, you definitely need a bachelor's degree to get started in the health consulting field. However, you can give yourself a more competitive edge by earning an advanced degree in a major such as health administration. Some employers also like to see a higher level of education, such as a Master's degree or a Ph.D.
Your education is the foundation of your expertise. It can give you a leg up in the industry, especially if you have limited experience. You can use platforms like JustAnswer and Upwork to find clients and work opportunities.
13. Complete Medical Surveys
Believe it or not, your nursing credentials actually have an alternative way to make you some extra cash on the side. The medical industry is constantly evolving, and many advancing companies need a medical professional's opinion in order to improve healthcare. That's where medical surveys or studies come into play.
Yes, you, as a nurse, can get paid for your professional opinion. In fact, you'll be doing the healthcare industry a huge service in doing so.
Pay: You can get paid as low as $50 per online survey or up to $1,000 for studies that require more work on your part.
How to get started: You can sign up for online medical surveys through websites such as M3 Global Research, Focus Group Health, and Incrowd. You can also contact local hospitals and clinics to see if they have any surveys available. Once signed up and your credentials are verified, you can begin taking surveys.
14. Become a Health Freelance Writer
Does your desire to help others extend to a talent for writing? You may be able to become a health freelance writer.
Many bloggers or health-focused websites need a medical professional's expertise to write accurate health-related copy. They often do not have the knowledge or credentials to write factually sound material, so they need someone in the industry to write content for them.
You can write about topics such as nutrition, holistic practices, or "how-to" health content, to name a few. This is also a perfect side hustle to do in your free time, as freelance writing can be centered around your personal schedule.
Pay: The average salary for a freelance medical writer is $96,709 per year. If you are just doing it in your free time or part-time, expect that number to be $65,000 annually or lower. It just depends on how much work you put in.
How to get started: Check out freelancing platforms such as Fiverr or Upwork and filter jobs to be health-related. It is also recommended to stay up-to-date and active on LinkedIn, as many freelancers find quality clients there as well. Though this gig doesn't take much effort to get started, it pays to know how to market yourself and write good proposals and cover letters.
15. Tutor Nursing Students
Similar to becoming a nurse educator, tutoring nursing students involves working with aspiring nurses who are still in college. You've been through the whole college scene and likely know what to expect, so why not share your wisdom with the next generation?
Nursing school can be challenging, and many students need extra help. A great way to put your hard-earned degree to good use is by helping another earn theirs as well. The best part? You earn extra cash on the side!
Pay: A high percentage of nursing tutors earn between $2,416 and $5,416 per month. That's some serious extra cash to put toward bills, savings, or perhaps a well-deserved vacation.
How to get started: You need to have graduated nursing school to be eligible to be a nursing tutor. After that, you can sign up on tutoring websites such as HeyTutor, or check out job boards like ZipRecruiter to find open tutoring jobs available.
16. Start a Nursing Blog
A blog is a perfect example of passive income potential, which means you can literally make extra money while you sleep and even while you're working. You see, many blogs nowadays make their money through advertisements, affiliate marketing, and sponsorships. That means that every time someone visits your website, you get paid.
If you want to share your nursing knowledge with the rest of the world, have entertaining stories to tell, or have a talent for writing niche health-related content, starting a nursing blog may just be your calling.
Pay: Bloggers, in general, make just under $40,000 per year. However, this number can grow depending on your audience and how long you've been blogging. I know many bloggers that easily make mid-six figures a year. Starting a blog is a time investment in which you can reap the financial rewards later down the road.
How to get started: You can honestly start blogging without any prior knowledge if you wish. However, there are courses like the one from Larry Ludwig (Full-Time Blogger course), YouTube videos, and other online resources you can look at to get a leg up. For a free and quick way to get started, check out medium.com.
It also pays to know a few things about how to make money building a website. From learning how to format your blog to SEO, there are a variety of ways to drive traffic to your site and increase your earnings potential.
17. Medical Coder
If you want to branch out from the nursing department, medical coding is a profession that can be done part-time.
Medical coding has nothing to do with the technical term "coding." Rather, it is a specific language that is used in the healthcare industry to ensure insurance companies are properly billed for the correct services.
Each time a patient goes to the doctor or hospital, their entire visit is documented from the time they meet with each healthcare professional, to diagnoses, to the time they checkout. A medical coder takes that documentation and translates it into a series of specific codes to be sent to the patient's insurance company. The codes are used to prevent confusion during billing.
Pay: On average, medical coders make around $44,000 annually. However, you can expect to earn a bit more or less depending on your skills and location.
How to get started: To be considered for most medical coding roles, you must have a degree, or at the very least, a certificate showing that you've been educated on how to process medical codes and what they all mean. Medical coding is the same protocol no matter where you are employed, so it pays to start with your education to give yourself the best possible chance.
---
Online Side Hustles for Nurses
Looking for something to do in your free time? Want something more productive to do rather than scrolling aimlessly around the internet? Here are some side hustles that can be done from the comfort of your home or even on your lunch break.
18. Become a Proofreader
If you love making corrections or are a stickler for perfect grammar and spelling, becoming a proofreader might be the side hustle for you. Best of all, this is one of the easiest options to make extra cash on the side, as it requires very few credentials to get started.
Bloggers, content creators, and businesses with websites sometimes don't have the time or patience to proofread what they write. Grammar and spelling is not everyone's strength, which gives you the perfect opportunity to make yourself known as their potential proofreader. A client will send a document or piece of writing, and you look it over and make notes of any mistakes. Easy!
Pay: Professional proofreaders earn around $20.00 per hour or between $0.07 and $0.10 per word, depending on your skillset and niche.
How to get started: In most cases, proofreaders make their living through freelancing websites like Fiverr or Upwork. Simply set up a profile, create some samples to prove you know what you're doing, and send proposals to clients. You can also find some positions on LinkedIn or other job boards. To make things even easier, check out tools Grammarly to speed up your proofreading process.
There are plenty of online resources and courses out there to help you get started with this side hustle. However, we highly recommend the Proofread Anywhere course by Caitlin Pyle, as it teaches you everything you need to know about owning a successful proofreading side gig.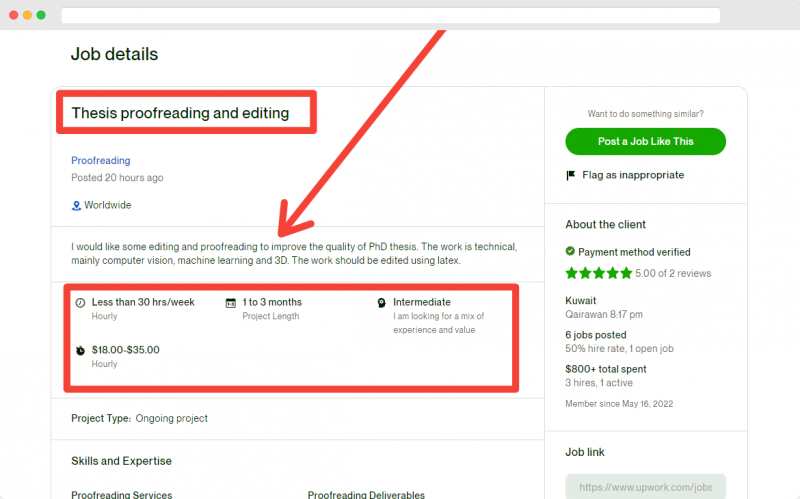 19. Become a Virtual Assistant
You assist doctors, why not assist other industry professionals? If you are tech-savvy, a great multi-tasker, and breeze right through to-do lists, becoming a virtual assistant can be a great side hustle for you, and it is so easy to get started.
Many business owners have a lot on their plate, which is why they often hire virtual assistants to take on some of the more mundane tasks of running a business. The best part? They are often willing to pay a premium to free up their time. As a virtual assistant, you could be responsible for managing emails, booking travel, or taking calls on your client's behalf, to name a few.
Pay: According to Indeed, you can be compensated anywhere between $16.00 and $25.00 per hour as a virtual assistant.
How to get started: Consider taking some courses to sharpen your technical skills or learn about popular tools such as Excel, Mailchimp, or Notion to up your game. If you are already tech-savvy, you can skip this step. Just make sure you let your potential clients know what your capabilities are. Check out freelancing sites like Fiverr or Upwork to get started.
To help you improve your skills, you should check out the Fully Booked VA courses by Gina Horkey as it walks you through, step-by-step, everything you need to start, build and scale a virtual assistance business.
20. Complete Online Surveys
If completing medical surveys was your thing, there are plenty more to participate in for different industries. Companies know that the key to success is staying current with the trends, and one of the best ways they can do that is by conducting surveys to find out what consumers want.
The pay isn't anything to write home about, but many surveys can be completed from your mobile device, making it a convenient way to make some extra cash just for contributing your opinion.
Pay: Online surveys typically pay between $0.40 to $5 for shorter surveys (give or take). There are also some rare opportunities that can earn you around $50 per survey. It may not seem like much, but the more time you dedicate to this side hustle, those numbers can add up.
How to get started: Simply sign up on online survey websites such as Branded Surveys, InboxDollars, or Survey Junkie, create a profile, and start taking surveys. You can usually get payouts via PayPal, bank transfer, or have a check mailed to you.
21. Sell Printables on Etsy
As another passive income option, selling Etsy printables is one of the easiest side hustles on this list. While the world continues to go digital, many people love the convenience of downloading and printing something online from the comfort of their homes.
You can create fun graphics, informational guides, inspirational quotes, and even party invitations for people to order, download, and print for their own use.
Pay: Achieving success with this side hustle largely depends on how much work you put into it. You can sell a single printable for around $3-$10 a pop. However, if you create multiple different printables, you can increase your chances of more customers buying them from you as a bundle.
With that said, selling printables on Etsy can easily become a respectable side gig and has the potential to make a couple hundred or thousand extra per month.
How to get started: If you're familiar with Adobe products like Illustrator, it can give you a great deal of creative freedom when creating printables. For those that aren't graphic design nerds, a site like Canva will do just fine. Create a free account, and let your imagination run wild. You can also look up tutorials on YouTube for additional inspiration or take courses like the one from Gold City Ventures.
Once you're done, upload it to your Etsy store, and repeat.
22. Start an eCommerce Site
Have a physical product you want to sell, or are you looking to diversify your platforms outside of Etsy? Consider opening an eCommerce website to fulfill orders.
With an eCommerce site, the possibilities are truly endless. Whether you're an artist, create custom t-shirts and gear, or use it to promote services, it is a great way to channel your creative side while making cash along the way.
Pay: The pay range is very broad with eCommerce, and it depends on how much effort you put into it. You can expect to make anywhere between $100 per month to $100,000 per month (or more) for successful eCommerce sites.
How to get started: First, it is recommended you go over some tutorials on YouTube and read some blogs on how to manage an eCommerce store. Afterward, open up your business on a platform like Shopify or Squarespace to get started. These platforms come with fees, so make sure you understand the pricing structure before you commit to starting an eCommerce business.
23. Flip Websites
This side hustle can mean taking your tech-savvy skills to the next level. In fact, building websites has become one of the most desired skills to possess in the freelancing market. Just imagine how much you can make flipping them.
If you have a good idea of what it means to run a successful website (search ranking, traffic, good content, monetization), then flipping websites is a worthwhile investment. You can buy a website that needs a little work for $3,000 and sell it for $30,000 to the right buyer.
Best of all, you don't necessarily have to have the skills to properly flip a website. Outsourcing to someone more knowledgeable will save you a lot of time and headaches, especially if tasks like search engine optimization (SEO) don't interest you very much.
Pay: Websites these days are extremely valuable, meaning you can make thousands (even tens of thousands) just from one website. Keep in mind that this side hustle may require a significant time and monetary investment to get started, but if you know what you're doing, it is most certainly worth it. On average, websites sell between 30 to 40x their monthly revenue.
How to get started: Check out the Website Flipping course by Mushfiq Sarker of The Website Flip, as it will teach you everything you need to know about flipping a website for money. Once you're fully equipped, get started by frequenting buy/sell websites like Flippa and Empire Flippers.
24. Create a Course and Sell it
Online courses are all the rage nowadays. People love that they can learn something new online as opposed to an academic setting. If you have something you're knowledgeable about or want to touch on some industry secrets (perhaps in nursing), this side hustle is for you.
Creating an online course is a great way to not only create some passive income but also to share your valuable insights with the world. Even if you are not particularly skilled in anything, you can always teach yourself to become an expert before creating a course around a topic of your choice.
Pay: When the right marketing and sales strategies are in place, a successful online course can earn an extra $100,000 per year. On average online courses sell between $19 to $997 a pop (this may include coaching support).
How to get started: Simply decide what you want to center your course around, create a script and slide show, and upload your course to a platform like Podia. From there, you will need to drive traffic to your course and work to improve conversion rates so that people will actually buy your course.
25. Become a Product Tester
Ever wonder how some companies just happen to roll out the most amazing products? That is no coincidence, but several rounds of trial and error occurred behind the scenes. Companies accomplish this through product testing.
Simply put, a company will send a user a product to test out. The user's job is to interact with the product in a way that will answer a series of questions. Honest feedback is encouraged to help improve the product, and this is how the user gets paid.
How would you like to be that user?
Pay: Product testers can make between $23.00 and $32.00 per hour, according to Salary.com. Some more experienced product testers make closer to six figures at around $85,000 per year.
How to get started: Sign up to platforms like UserTesting to get started. Their application process is easy, and payouts happen via PayPal 7 days after each test. Your success as a product tester is determined by your rating. The more thoroughly you test the product, the higher your rating will be, which will result in more products to test. It's that easy.
26. Become a Social Media Manager
Being a social media manager is similar to virtual assisting. Business owners know that managing their social media presence is a task in itself, and they seek professionals to do it for them.
Social media management is often very time-consuming, so it's great for part-time nurses or for those who are looking to put the hustle into a "side hustle."
Pay: Social media managers can make anywhere between $25.00 and $30.00 per hour, according to Upwork
How to get started: You have to know a thing or two about running a successful social media page. So, it is helpful if your own personal accounts are engaging and active.
Check out some YouTube videos and blogs on the topic to brush up on your skills. Building a portfolio is also very valuable and allows you to showcase your talent. From there, simply apply to openings through job boards or platforms like Upwork or Fiverr. Good luck.
27. Provide Translation Services
Bilingual individuals are highly sought after professionally, especially in the medical field. There are a variety of professions and titles you can take on if you speak more than one language. Translating is one of them.
Spanish is the most popular second language employers like to see, but speaking another language is still bound to grant space in the job market.
Pay: Freelance translators can make up to $50.00 per hour for in-demand languages like Mandarin. However, on average, hourly rates are around $30.00, according to Indeed.
How to get started: Not much effort is needed to become a translator if you already know how to speak another language fluently. If you don't, starting lessons in another language is a great start. Just keep in mind that you won't be fluent overnight, and this is a lifelong commitment. This side hustle is more realistic for individuals who already speak another language fluently.
That's not to say learning from scratch would be impossible. Once you're at proficiency, start applying for translating jobs through job boards or even set up a freelancing profile. A great first place to enquire would be at the medical facility you work at!
28. Sell Clothes Online
You can always donate your old clothes to thrift shops, but why not take a few extra steps to make a quick buck off of them? Selling clothes can be a great side hustle for nurses.
In a world loaded with fast fashion, you could be contributing to helping the environment and be paid to do so. In fact, many fashion lovers on a budget frequently visit second-hand websites. So much so that it has become a trend.
Pay: The pay range for this side hustle varies greatly. If you put in a low amount of effort, you will get low rewards, and vice versa. Some sellers make an extra $300 per month, while one makes $10,000 per month. On average, making $100 per day is very possible if you have the right inventory and put a considerable amount of effort into the business.
How to get started: Getting started is easy, as your starting inventory could be right in your closet. Go through your stuff during a Spring cleaning and pick some pieces that are still in good condition (no holes, fading, or worn-out fabric). List the items on sites like Poshmark yourself, or ship them to third-party platforms like ThredUp to do the selling for you.
As a side note, reselling clothing does not have to be limited to your closet. Many resellers take to their local thrift shops and look for top brands to resell for profit.
---
Offline Side Hustles for Nurses
Prefer something more hands-on or in-person? We've got you covered there as well. These offline side hustles for nurses are great for meeting new people or even getting some extra steps in. Of course, all while making additional income.
29. Baby or Senior Sitting
Different from an at-home caregiver, some families need someone to watch their children or their elderly parents for a night or two for a variety of reasons. The fact that you have a background in nursing can even put you at the top of their list to hire over other candidates.
Baby or senior sitting often requires very little effort and not an exorbitant time commitment. Some tasks you may be asked to complete include making dinner, tidying up, or providing supervision and entertainment to the baby or senior.
Pay: According to Care.com, hourly rates for in-home care start at $17.50 for children and $20.00 for seniors who do not require assistance with medical care or personal hygiene.
How to get started: Apply to be a sitter on free websites like Care.com or Sittercity. Be sure to thoroughly fill out your profile and highlight any notable qualifications pertaining to the job. Note you will also be asked to undergo a background check before you can begin applying to listings.
30. House or Pet Sitting
Similar to baby/senior sitting, this side hustle involves looking after a beloved pet or an empty house for a night or sometimes up to a month.
In some cases, pet/homeowners allow their sitters to stay in the home while they're away, meaning you'll get to have free lodging on top of an extra paycheck. Not a bad deal for a side hustle
Pay: Surprisingly, house sitters make substantially less than pet sitters at around $35.00 and $50.00 per day (overnight stay). In comparison, dog walkers or pet sitters typically earn $15.00 an hour, plus tips.
How to get started: You can create a free profile on websites like Rover or Trusted Housesitters to start getting clients. Be sure to thoroughly fill out your profile and highlight any important credentials that are relevant to the job to increase your chances of getting hired.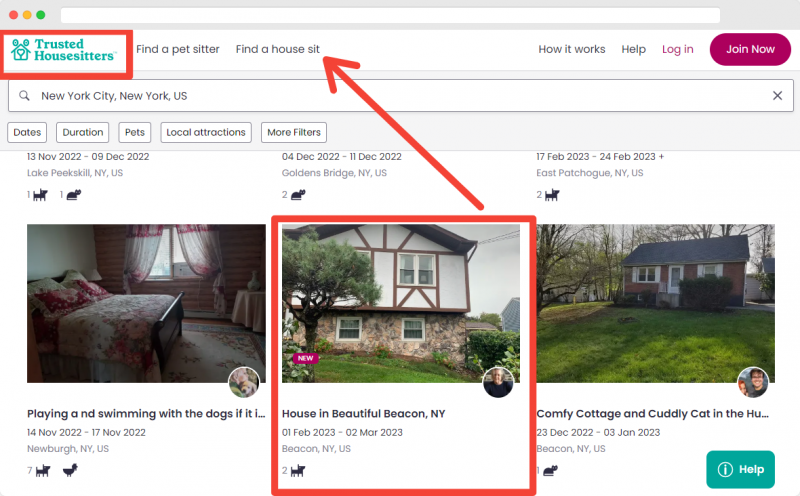 31. Dog Walking
This one is for all you animal and dog lovers out there. For those that work long or odd hours, you could be the perfect candidate to ensure their precious pooch gets the exercise and bathroom break they need to stay happy and healthy.
This is a fun and easy way to get extra steps in for you during your free time or days off. Best of all, you get to hang out with dogs. This is a great side hustle for nurses if you love doggies.
Pay: Dog walkers make, on average, $15.00 per hour. That number could increase if you live in an especially dog-friendly city.
How to get started: Download apps like Rover or Wag! and thoroughly complete your profile. From there, you can start accepting jobs in your local area.
32. Flip Furniture
Another side hustle that benefits the environment is flipping furniture. People throw out perfectly good furniture every day that just needs a few coats of paint to be good as new again. If you have a talent or passion for sprucing up an old or worn piece of furniture, you can make some serious income with this side hustle.
Though it requires a significant time commitment, there are no constraints on when you actually complete the flip project. Perfect for hobbyists or aspiring artists, you can use your free time to locate furniture pieces to take home and flip for profit.
Pay: When pursued full-time, furniture flippers can make an extra $250 a week or $500 per day. For occasional hobbyists, expect to pull in around $50 to $500 extra per month.
How to get started: Keep on the lookout for cheap furniture that could use a facelift on online marketplaces like Facebook Marketplace and OfferUp. Once you have your piece, ensure you have all of the proper supplies and get started with the flip. When finished, list it back onto an online marketplace to sell for profit. Make sure you factor in the cost of supplies and labor.
There are plenty of free resources online, from YouTube videos to blog posts. However, if you really want to up your flipping game, we highly recommend you take the Flipper University course by Rob and Melissa Stephenson of Flea Market Flipper. They are full-time flippers that make an extra $1,000 or even $10,000 or more a month, flipping all things big and small online.
33. Complete Micro Tasks
Perhaps you're not ready to commit to a time-intensive side hustle and simply want to make some extra cash with odd jobs here and there. Consider completing micro tasks for others in your local area. This can be another good side hustle for nurses that prefer to stay active.
Micro tasks can include hanging up a painting, printing out a few documents at the library, or organizing someone's shoe closet. Whatever the task, those that need it done often don't have the time or patience to be bothered with it. That's where you can cash in on the opportunity.
Pay: In most cases, you can make an extra $22 to $60 per task completed. Keep in mind this normally does not include parking, gas, or other expenses.
How to get started: Sign up for free on platforms like TaskRabbit to start accepting those odd jobs.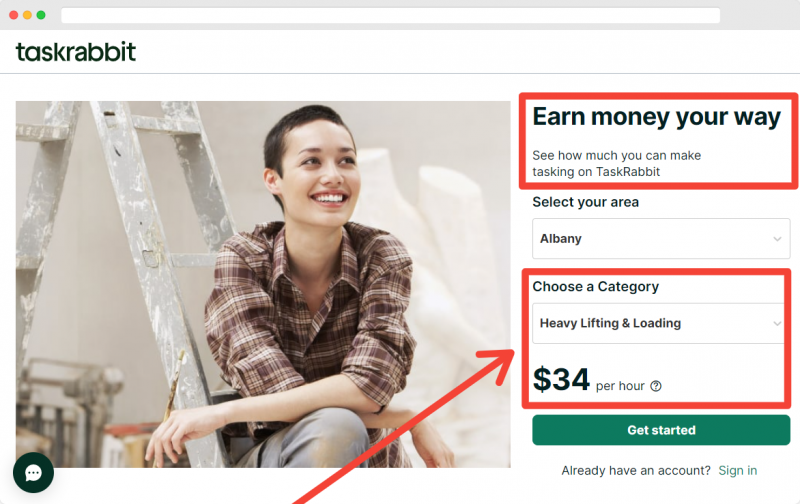 34. Cook for Others
Cooking for others can bring a great sense of fulfillment to your day or week, and if you know some professional techniques, you can even advertise your skills for monetary gain as well.
Tourists visiting a city for the first time often want to get a feel for how the locals live and what they eat. Eatwith is a popular website that caters to this desire. You, as a cook, advertise a dinner party for other locals or tourists and charge those who show up to see what you will whip up.
Alternatively, you can also work your way up to becoming a personal chef for those that don't have time or the elite.
Pay: A personal chef can earn anywhere between $18 to $50 per hour, or $92,000 per year (full-time), depending on education, experience, and cooking style. According to Eatwith, you can earn up to $700 for hosting each event.
How to get started: You can apply to be a personal chef on job board sites or sign up to platforms like Eatwith to host dinner parties at your place for a charge. You may also find some temporary jobs to apply to for understaffed kitchens at restaurants.
35. Become a Tour Guide
If you are a nurse that grew up in a certain area or are a big local history buff, this side hustle is perfect for you. Imagine being able to share the highlights, culture, and history of a city you love with others.
Tourists visiting a location for the first time may be nervous about venturing out on their own, depending on where in the world they are. Others simply love to learn the ins and outs of a place they are staying at. Whatever the reason, you can be sure that you will be providing value to tourists' experiences.
The best part is the most popular days for tours are on weekends, meaning you can make some extra cash without it conflicting with your nursing schedule.
Pay: Tour guides get paid around $26.00 per hour, but that varies greatly depending on your location and scope of services.
How to get started: You can apply to a travel agency in another country or popular destination via job boards, or you can set up an Airbnb Experience to create a unique experience for locals. This goes without saying, but extensive knowledge about the area you are touring is a must for this side hustle.
36. Become a Handy Person
Know a thing or two about fixing a leaky pipe? Perhaps you're really good at cleaning the grime off of shower tiles. Believe it or not, those are very valuable skills for someone that can't afford a true professional.
Making your handy skills known to the public pays in more ways than one. You can meet new people, learn how to complete new tasks as you go, and build rapport within your own community.
Pay: Depending on your skill, you could earn between $50 to $200 per project. That number can increase if you create a handyman business and make yourself available outside your local area.
How to get started: Starting a business might be risky if you're just starting out. Check out sites like TaskRabbit or Handy to get matched with homeowners that need assistance with a variety of tasks. It's a great way to build rapport and experience should you want to start a handyman or cleaning business in the future.
---
Gig Economy Side Hustles for Nurses
The gig economy has opened up a number of opportunities for people that want to make extra money in their spare time. These opportunities rely mainly on part-time workers or independent contractors and freelancers
From ride-sharing to freelancing and coaching, there is something here for anyone that wants to make a few dollars on the side. Gig economy jobs are a great way for nurses to make some extra cash.
37. Become a Rideshare Driver
Rideshare gigs can be accomplished anytime, anywhere. There will always be someone that has their car in the shop or just doesn't have a car. They need a quick and easy way to get from point A to point B, and you could be the person for the job.
In this modern world, rideshare services for both driver and rider have never been easier to navigate. From easy-to-use apps to being provided with all of the tools for success, this side hustle is certainly worth your time.
Pay: Most rideshare drivers net around $18.60 per hour. However, you can easily make around $20 per hour or more if you live in a big city.
How to get started: You will need your own vehicle that is from the year 2004 or higher, and it needs to be in good standing (no mechanical issues, hazards, or accidents). Sign up on rideshare apps like Uber or Lyft, provide proof of insurance and all other documentation (it could take 1-2 business days to approve), and start driving.
38. Become a Delivery Driver
Becoming a delivery driver can be a great side hustle for nurses, as it can be accomplished during break time or after your shift. Due to the convenience of getting meals delivered from the comfort of your home, the service is used by busy people all day, every day. Not only that but delivering food to homes is a great way to boost your income. It's quick, easy, and foolproof.
Pay: Most drivers earn around $19.50 per hour. However, depending on your schedule and your local area, you could be making a bit more.
How to get started: Sign up on food delivery apps like DoorDash or UberEats for takeout. For delivering groceries, check out Instacart or Shipt. For all other deliveries, you can also check out Amazon Flex. Keep in mind that you can sign up for more than one platform to maximize the amount of deliveries you make!
39. Rent Out Unused Space
Having trouble maximizing the use of your space? Perhaps you don't know what to do with all that shelving in your garage. What if you could make money by turning your unused spaces into mini storage units for your neighbors?
Storage units can be expensive and not worth it for people needing short-term storage. If you have a nice empty space like a garage or a large utility closet, don't let it go to waste.
Pay: Earn up to $600 extra per month by renting out a garage or closet. It may not seem like much, but that could make a world of a difference when applied to bills or savings.
How to get started: Sign up to platforms like Neighbor to put your unused space to good use. It's like Airbnb for extra space, which is great for those that need somewhere to put their belongings and can't afford a storage unit.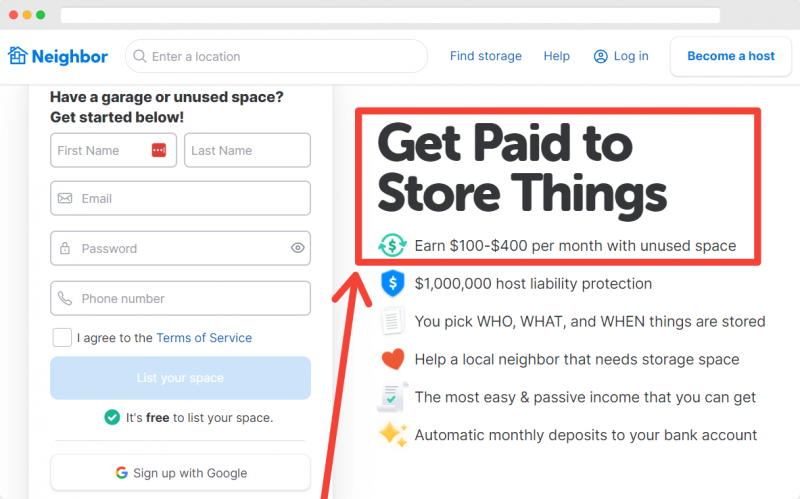 40. Rent Out Your Car
This side hustle is for nurses with a second car, as you are probably using your primary one to get yourself to work every day. Instead of letting your car sit in the driveway, put it to work by renting it to someone else's commute.
Cars need to be driven to keep their engines and other mechanical components in good shape. If you let it lay dormant for too long, it could not start in the future, or you could have issues. You can prevent this from happening by making a quick buck off of someone who really needs it.
Pay: When factoring in car maintenance costs, you can make around $700 per month by renting out your car. Check out this Turo calculator to find out how much you can be making off your car,
How to get started: While you can certainly rent out your car independently through Facebook or Craigslist, it isn't recommended. Using car rental sites like Turo or GetAround ensures your car gets in the right hands each time. What's more, in the unfortunate event your car gets damaged, you will be protected through the platform.
41. Rent Out Your Home
Have a second home, or not want to sell your current one just yet? Rather than letting it sit and collect dust, consider renting it out instead.
Renting out your home (or part of it) is great for passive income for you but also a tried and true alternative to home buying for renters in the market. If you aren't home as often as you'd like, providing housing to someone that will use it is a great way to make extra money on the side.
Pay: You can earn up to $1,000 extra per month (and sometimes more) by renting out your house. Top performers (those with luxury homes or located in prime locations) can earn upwards of $25,000 a year. If you really want to make a sizable side income, consider flipping an extra house or two to rent out.
How to get started: You can rent your home the old-fashioned way and get a yearly tenant, or you list your house on a site like Airbnb or Vrbo. How much you can charge varies depending on the home's location, amenities, and the services you provide. Make sure your home is clean and inviting to rack up five-star reviews. The higher your place is rated, the more bookings you get.
---
FAQ on The Best Side Hustles For Nurses
We found some of the most frequently asked questions about the best side hustles for nurses, here are our answers.
How Much Can I Make With A Nursing Side Hustle?
The potential earnings from a nursing side hustle can vary significantly based on several factors, including your location, the demand for nursing services in your area, the specific type of side hustle you pursue, and the time and effort you invest in it.
To give you some ranges, you are looking at around $25 to $50 or more per hour for private nursing services. If you want to do medical writing or medical consulting, you're looking at $50 to $150 per hour or more.
You can make around $50 to $150 per hour as a health coach. Telemedicine, on the other hand, pays a bit less at around $30 to $50 per hour on average.
Lastly, if you want to become a medical transcriptionist, you can earn around $15 to 25 per hour.
How Much Money Do Registered Nurses (RNs) Make?
The earning potential for Registered Nurses (RNs) can vary significantly based on several factors, including education, experience, location, specialty, and additional certifications. Certain types of RNs tend to have higher earning potential due to their specialized training and high-demand areas.
Certified Registered Nurse Anesthetists (CRNAs) are advanced practice nurses responsible for administering anesthesia during surgical procedures. Their specialized skills and responsibilities often result in six-figure salaries, with some earning over $200,000 per year.
Nurse Practitioners (NPs) are advanced practice nurses who can diagnose and treat certain medical conditions independently. Their earning potential can be quite high, especially in specialties like acute care, family practice, or specialized areas like dermatology or psychiatry. NP salaries range from around $85,000 to over $170,000 annually.
Clinical Nurse Specialists (CNS) are RNs with specialized knowledge in a specific clinical area. They work in specialized units or provide expert consultation and can earn over $150,000 per year based on their area of specialization and experience.
It's important to consider that while some specialties or roles may offer higher salaries, they may also come with increased responsibilities, demanding schedules, or specific educational requirements
Can Nurses Have a Side Hustle Or Part-Time Job?
Yes, nurses can definitely have a side hustle or part-time job. Many nurses pursue additional work opportunities to supplement their income, gain diverse experiences, or explore different areas of interest within the healthcare field.
Having a side hustle or part-time job can offer several benefits.
Firstly, it provides extra income, which can be helpful in managing expenses or saving for specific goals. Secondly, some nurses use their side hustle to develop new skills or gain experience in different specialties or healthcare settings, enhancing their overall nursing expertise.
Additionally, depending on the side hustle or part-time job, nurses may have more flexibility in scheduling, which can help maintain a better work-life balance. It also allows them to explore other areas of interest within the healthcare field, which could potentially lead to new career opportunities.
Can Nurses Make Money Online?
Yes, nurses can make money online through various opportunities and platforms. The internet has opened up a range of possibilities for nurses to leverage their skills, knowledge, and expertise to earn income online. Here are some ways nurses can make money online:
● Telehealth and Telemedicine
● Health Coaching and Consulting
● Medical Writing and Blogging
● Online Nursing Education
● Medical YouTube Channel
● Online Tutoring
● Healthcare Freelancing
● Medical Surveys and Market Research
It's important to remember that while there are various opportunities to make money online as a nurse, ethical considerations and patient confidentiality must be maintained. Nurses should comply with their nursing licensure regulations and ethical standards while engaging in online activities related to healthcare.
Moreover, building an online presence and earning substantial income may take time and effort. Nurses should approach online ventures with dedication, professionalism, and a commitment to providing valuable and accurate healthcare information to their audience.
Can Nurses Work From Home?
Yes, nurses can work from home in various capacities thanks to technological advancements and the increasing demand for remote healthcare services.
This arrangement offers several benefits, including flexibility, reduced commuting time, and improved work-life balance. Nurses have opportunities to work remotely in fields such as telehealth and telemedicine, providing medical advice and virtual consultations through online platforms.
Additionally, nurses can engage in health coaching, offering lifestyle guidance and disease management support via virtual coaching sessions. Medical transcription and coding roles are also available for nurses to work from home, ensuring accurate documentation and billing for healthcare services.
Moreover, experienced nurses can create and deliver online nursing courses, contributing to healthcare education. Other remote nursing opportunities include chart review, quality assurance, remote consultation services, and telephonic triage nursing, assessing patient symptoms over the phone.
While remote nursing is growing, not all roles can be performed from home, especially those requiring direct patient care. Nurses should explore available positions, align them with their qualifications and licensure, and ensure a reliable internet connection for successful remote work.
Where Can Nurses Find Side Hustle Opportunities
Some common avenues nurses can find side hustle opportunities include online job boards, telehealth platforms, health coaching websites, freelancing websites, nursing associations and networks, hospital and healthcare facilities, healthcare startups and companies, social media, online communities, remote job websites, and creating their own opportunities.
---
Final Thoughts
There you have it; whether you are saving for a vacation, need extra security on making rent, or just want some disposable income, these best side hustles for nurses are sure to do the trick.
At the end of the day, even the most rewarding of jobs can have their downsides. This article should help you offset those so that you can get back to enjoying your career (or chasing another one!)
So whatever path you choose to take, take care of yourself to avoid burnout, and choose a side hustle that reflects what you're passionate about.
Get our free Side Hustle Handbook with the best strategies to multiply your income sources today.
Plus our best money tips delivered straight to your inbox.

Christa is a skilled researcher and serial entrepreneur. Her passion lies in providing people like you with ways to become financially independent without breaking the bank in the process. Currently, she's tested and perfected over 37 unique side hustles and brings that information to you through articles like these.