Many or all of the products featured on this page are from our sponsors who compensate us. This may influence which products we write about and where and how the product appears on a page. However, this does not influence our evaluations. Our opinions are our own. Here is a list of our partners and here is how we make money.
The information provided on this page is for educational purposes only. The Modest Wallet is a financial publisher that does not offer any personal financial advice or advocate the purchase or sale of any security or investment for any specific individual.
Do you have old phones just kicking around your home, gathering dust? Have you ever wondered if you could turn those old devices into cold, hard cash? Well, wonder no more.
Buyback Boss is an online tech buyback service that says it will purchase your old phones, tablets, laptops, smartwatches, and other devices for a pretty decent price. No strings attached.
But, is it too good to be true? Is Buyback Boss legit or is it a scam? Can you trust Buyback Boss with your hard-earned devices? Continue reading below to learn everything we know about the service, whether you should use it, and how legit it actually is. Read on!
Quick Summary: Buyback Boss is a tech buyback service that will purchase your old tech and resell it. Most people use this site to sell Samsung phones, iPhones, and Google Pixels, as well as a small assortment of other tech items, like tablets or Apple watches.
What Is Buyback Boss?
Buyback Boss is a tech buyback service that will purchase your old tech and resell it. You can sell a huge variety of stuff to them, including Beanie Babies and satellite phones. However, most people use this site to sell Samsung phones, iPhones, and Google Pixels, as well as a small assortment of other tech items, like tablets or smartwatches. We'll focus our review on how Buyback Boss treats purchases of these commonly-sold items.
See Also: 55 Hobbies That Make Money: Get Paid to Have Fun
How Does Buyback Boss Work?
Buyback Boss is really simple to use. You go to the site and select the type of item you wish to sell. You then enter the model number and other information about the item. For example, to sell an iPhone, you need to indicate how large its hard drive is. You then select the condition the item is in. You can choose any of the following:
Broken
Damaged
Fair
Good
Mint
Brand New
That's right. You can even sell broken items on Buyback Boss. Just don't expect to get a lot of money for them.
Once you've selected the condition that the item is in, you'll receive a quote for it. If you accept the quote, they'll email you a prepaid shipping label. You will then put your device in a box or padded envelope. (Make sure that your device is properly secured and can withstand the rigors of shipping. You don't want it to get damaged in transit.)
When Buyback Boss employees receive your device, they'll check to make sure your description of the item was accurate. If everything checks out, they will send you a check in the mail or a PayPal deposit, whichever you prefer.
You should note that, if the item doesn't match your description–whether its condition is not as described or it's an entirely different model–you may be requoted by Buyback Boss. At that point, you can choose to have your device returned to you at no charge or continue with the process using the newly-quoted price.
See Also: 21 Best Places To Sell Your iPhone For Cash
Buyback Boss Features
Buyback Boss boasts a ton of features that make the site a pleasure to use. From the wide variety of items it accepts to its instant offers and price match guarantees, there's something for everyone on this site.
Sell Old Tech
As we mentioned above, you can use the site to sell a whole whack of different items. While most people will stick to selling an old phone or two, you can also sell video game consoles, cameras, and even collectibles.
Instant Offer
You'll get an offer from Buyback Boss instantly. You do, however, need to be sure that you enter the correct make and model of your device and describe its condition accurately. If you don't, you will most likely be requoted a different price entirely and could even have the item shipped back to you.
Price Match Guarantee
Buyback Boss promises to match any price offered by one of its many competitors. All you have to do is email them a screenshot of the offer and, if they verify that the offer is legit, they'll match the price.
Offer Guarantee
Buyback Boss guarantees its offers for 14 days. This gives you time to think about the offer and see if you really want to accept it. You can use that time to shop around as well.
Bulk Pricing
If you have a lot of items, you can choose to make use of Buyback Boss' bulk pricing feature. You simply submit an inquiry to them and wait eight hours for a response. Just let them know how many items you want to sell and what they are.
This service is handy for business owners who have just upgraded their employee's phones or parents who have a lot of kids and are treating them to a new set of tablets, for example.
Customer Service and Support
Buyback Boss' support services are usually very fast and professional. You can email them at any time to get help with whatever sort of issue you happen to be having and expect a response quite quickly.
Most reviews of Buyback Boss' customer support are positive.
Buyback Fees
Buyback Boss makes a profit by selling devices they purchased from users at a markup, not by charging you. They even pay for the shipping. Finally, they'll pay for shipping if they requote you and you'd rather have the item returned to you than accept their new offer.
Buyback Payment
You can choose to be paid by check or PayPal. We prefer PayPal because of its speed and convenience. However, if you want to avoid PayPal's relatively high user fees, you can choose to be paid by check.
Whether you choose to be paid by check or PayPal, you should receive your money relatively quickly. If, for whatever reason, you don't see your money within 14 days, send their customer support an email.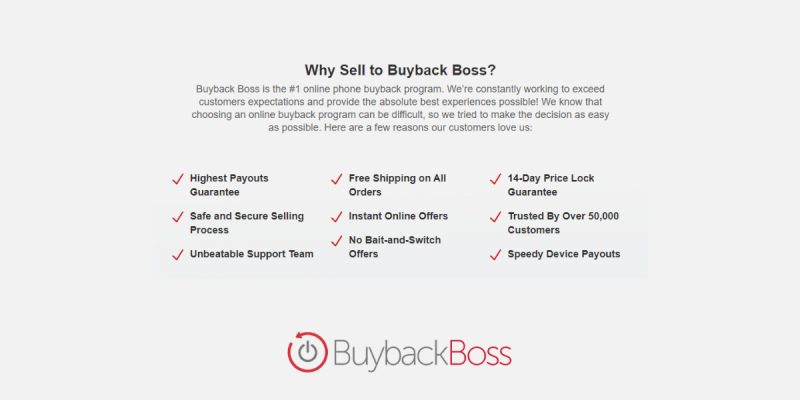 See Also: 25 Best Side Hustle Apps to Make Extra Cash
Pro Tips to Make the Most Money with Old Tech
There are a few tricks for making the most out of services like Buyback Boss.
Be Honest About Your Device's Condition
Many people have tried to be dishonest about the condition of their device on Buyback Boss only to be disappointed when they eventually get requoted. Don't be one of those people. There's no sense in getting a higher initial offer if you know it's simply going to be adjusted down once Buyback Boss gets its hands on your actual phone.
So be honest about the condition of your device upfront. You'll save yourself a lot of aggravation and discomfort.
Keep Your Tech in Good Shape
Devices in good condition sell for a heckuva lot more than tech in bad condition. For example, we were offered $607 for an unlocked iPhone 11 Pro Max with 512GB of storage in mint condition versus $467 for the exact same phone that is damaged. That's a difference of $140!
It's a good idea to keep your devices in great shape. Broken devices are much more difficult to sell to services like Buyback Boss. Buyback Boss, however, does accept broken items.
Sell Fast
If you're looking to sell your old tech, it's best not to hang on to it for too long. The newer your technology is, the easier it is to sell it and the more you'll get for it. So, our advice is that you sell your old device the moment you've replaced it. Don't let it sit around gathering dust while you ponder whether it has sufficient sentimental value to keep. Trust us, it doesn't.
See Also: 17 Paid Research Studies You Can Join Today To Make Extra Cash
Things to Consider
You'll want to keep a few important details in mind when you're deciding whether Buyback Boss is right for you.
Who Is Buyback Boss Best For?
Buyback Boss is best for people who are looking for a no-fuss way to sell their old technology. They don't have to deal with third-party buyers, they can get an instant and guaranteed quote, and the service offers a price-match guarantee as well.
You can be sure you're getting the best deal possible without a hassle.
Who Should Avoid Buyback Boss?
If you're looking to get the absolute most money possible for your device, you may be better off looking to sell your tech directly to a third-party buyer. That way, you skip the middleman and go directly to the customer.
Keep in mind, however, that there is more risk and hassle associated with this method.
Buyback Boss Alternatives
There are a ton of alternatives to Buyback Boss on the market. Some operate in the same way, while others offer slightly different ways of doing things.
Swappa
Swappa is more of a buy-and-sell service that matches individual buyers and sellers of used tech with one another. They charge the buyer a percentage of the final selling price (the seller pays no fees). Note that Swappa does not buy the device themselves. Instead, they simply match you with a third-party buyer.
Read our full Swappa review to learn more.
Gazelle
Gazelle is one of the original tech buyback websites. It operates exactly as Buyback Boss does, with the expectation that you can also buy electronics via Gazelle. The range of items and devices they accept is slightly more limited, but Gazelle has been able to accommodate the vast majority of device sellers.
Check out our full Gazelle review to learn more.
Decluttr
Decluttr is a very similar site that offers sellers of used tech a way to "declutter" (get it?) their closets and living spaces. They also buy your tech directly, instead of connecting you with a third-party buyer the way Swappa does.
Check out our full Decluttr review to learn more.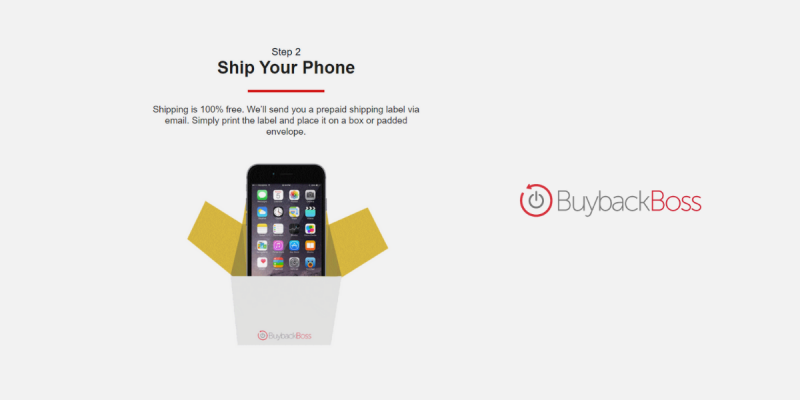 See Also: Best Food Delivery Service to Work For
Buyback Boss Pros and Cons
The pros and cons you'll experience dealing with Buyback Boss will depend on your unique circumstances at the time of sale.
Pros
Price-match guarantee ensures you're getting the best quote possible for your phone
14-day offer period means you get time to consider your options
Instant offers mean you can know immediately what you'll get for your phone
Buyback Boss pays all shipping costs and fees for you
Cons
By acting as the middleman, Buyback Boss will take a fraction of what you otherwise might have made selling your tech directly to a third-party buyer
You may have to contact customer support by email
See Also: 21 Ways To Get Paid To Play Games (Real Money)
Buyback Boss FAQ
Many of our readers have been wondering the same things about Buyback Boss. So, we decided to put this FAQ section in our article in case many of you also had the same questions.
How does Buyback Boss make money?
Buyback Boss makes money by selling refurbished phones at a profit. In other words, if you sell them your phone for $X, they'll try to sell it for $X+Y to make a profit. You'll notice that there are no fees involved in this arrangement for the seller. At the same time, you'll notice that they're acting as a middleman and thereby removing some of the profit potential for the seller.
For most, the convenience offered by companies like Buyback Boss is worth it. Not having to deal with a finicky third-party buyer and pay your own shipping fees is often a great trade-off.
Is Buyback Boss legitimate?
Yes, Buyback Boss is 100% legit. They've been around since 2010 (according to their site) and we've had nothing but good experiences with them. There are a few negative reviews bouncing around the web from people who had negative experiences, but we'd take these with a grain of salt.
They are also an accredited business according to the BBB (Better Business Bureau) with an A + rating. They were accredited in 2014.
Is Buyback Boss safe?
Yes, Buyback Boss is safe to use. Because you're dealing with a reputable company instead of a third-party buyer of unknown reputation, you can be assured that you'll be dealt with fairly and efficiently. We've never encountered a problem using Buyback Boss and we can't imagine why it would be unsafe for anyone to use it.
What Percentage does Buyback Boss take?
Buyback Boss doesn't take a percentage. Instead, they sell tech they buy from you at a markup.
At the end of the day, you're not charged any fees for dealing with Buyback Boss. You don't even have to pay shipping costs.
Final Thoughts
Buyback Boss is one of our favorite tech buyback companies out there. Their good reputation, price-match guarantee, 14-day offer lock-in, and free shipping results in a price and convenience combination that's hard to beat in the second-hand tech market.
Those folks who want to get the absolute most money possible for their old device may choose to find a buyer directly. However, those who value their time and convenience as much as money, should go with Buyback Boss.
Up Next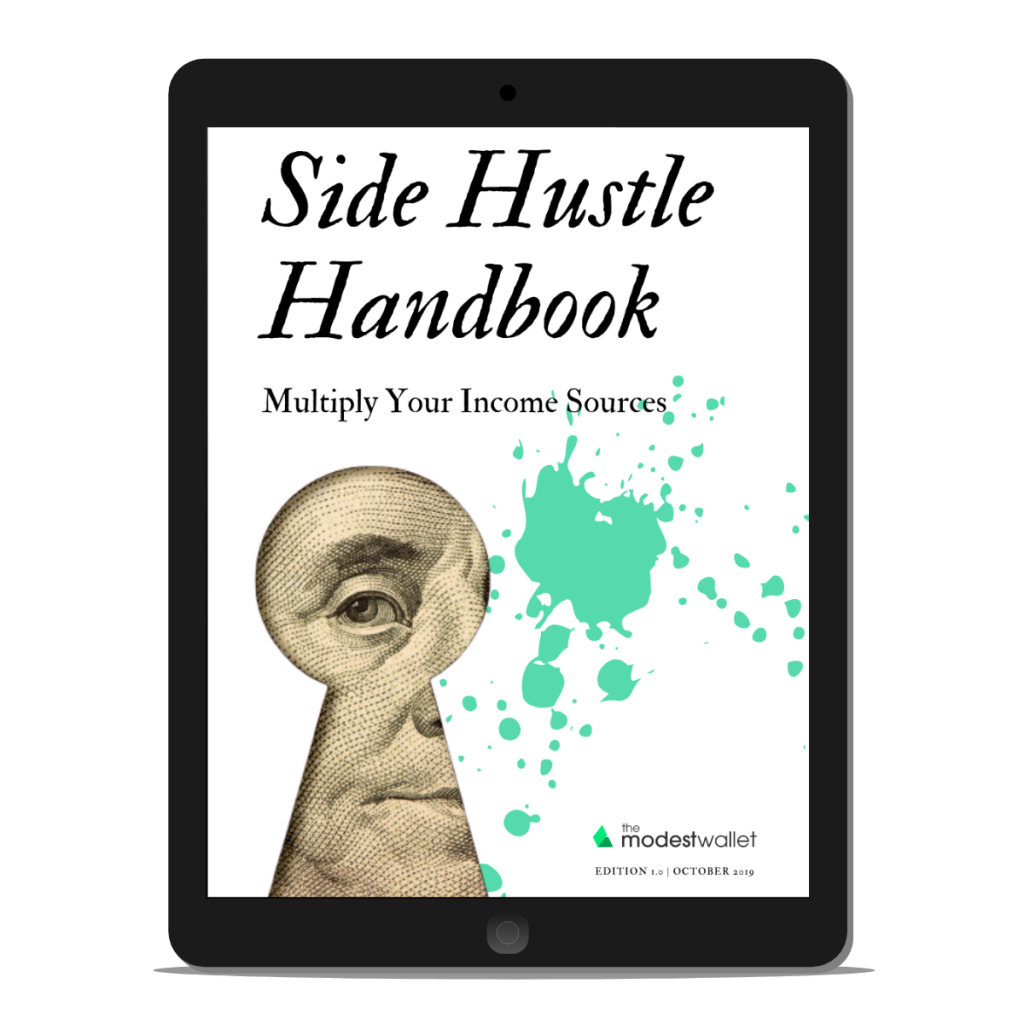 Get our free Side Hustle Handbook with the best strategies to multiply your income sources today.
Plus our best money tips delivered straight to your inbox.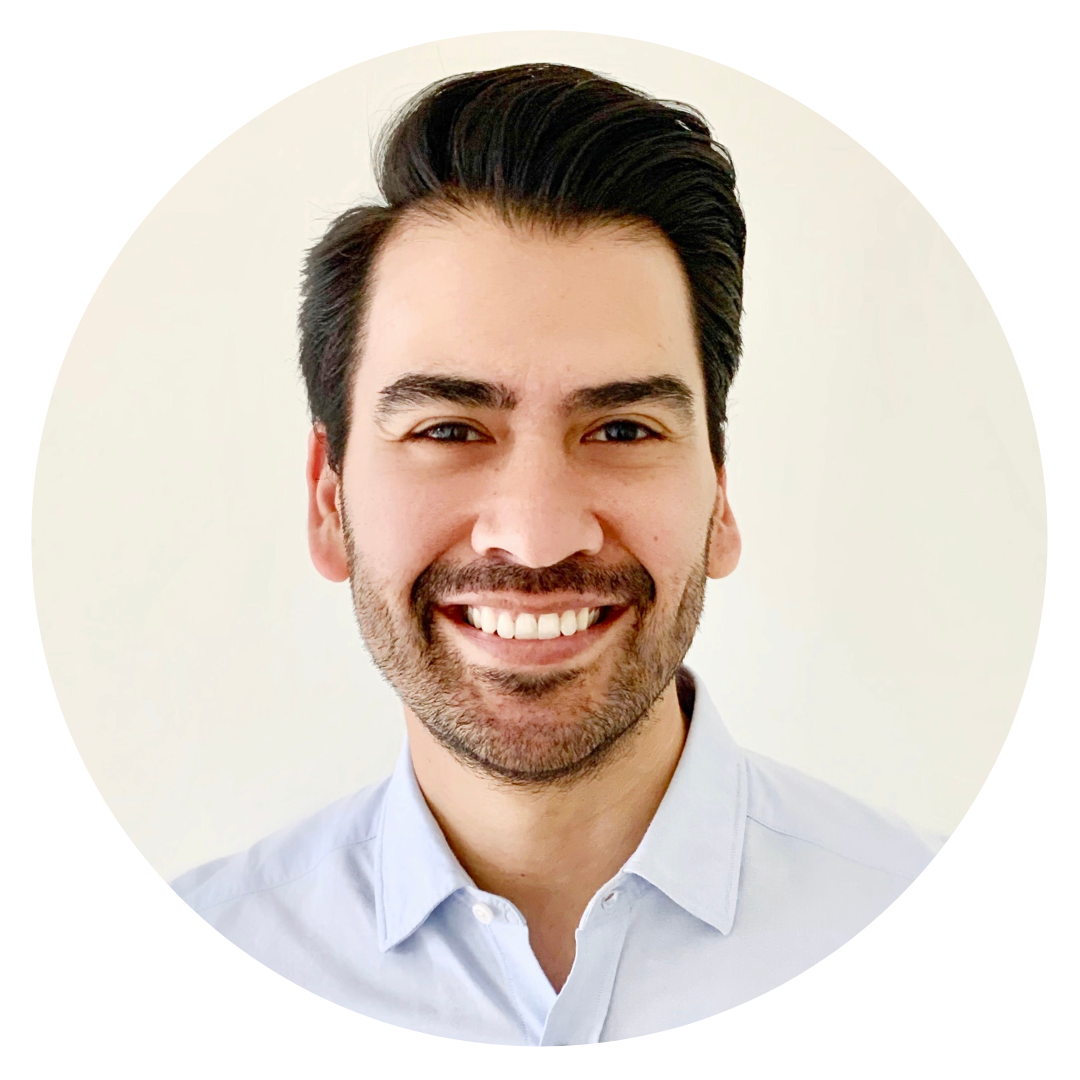 Ricardo is an entrepreneur, investor and personal finance nerd who enjoys spending time with his family and friends, travelling and helping others achieve their financial goals. Ricardo has been quoted as a personal finance expert in several online publications including Healthline, Bankrate, GOBankingRates, MSN Money, Yahoo Finance, U.S. News & World Report, Forbes and USA Today.