Many or all of the products featured on this page are from our sponsors who compensate us. This may influence which products we write about and where and how the product appears on a page. However, this does not influence our evaluations. Our opinions are our own. Here is a list of our partners and here is how we make money.
The information provided on this page is for educational purposes only. The Modest Wallet is a financial publisher that does not offer any personal financial advice or advocate the purchase or sale of any security or investment for any specific individual.
Work can be boring, but we all enjoy our hobbies. Wouldn't it be great to combine the two and earn money doing what you love?
While it may seem like a pipe dream, there are more ways to earn from your hobbies than you might think.
Best Hobbies That Make Money
There are many ways to make money with your hobbies. You just need to be creative with how you approach the problem.
For example, no one is going to pay you to scroll through Instagram all day, but they might give you money to manage their business account. That's an idea you can earn from.
Likewise, unless you have top-tier skills, people won't pay you to play sports, but you can become a fitness instructor.
1. Blogging
Blogging can be a lot of fun. Writing about life or the things you love is something many of us do without getting paid.
But, starting a blog can also be lucrative. If you get enough visitors or promote the right products, you can make thousands of dollars per month.
It's also super easy (and cheap) to get started.
You can typically buy a domain name, hosting, and a great WordPress theme for $100 to $200.
There are downsides, though. It can take time to be successful—even experienced bloggers have to wait months before earning their first dollars from a new project.
You'll also need to learn plenty of new skills. Being proficient at writing, photography, social media marketing, and knowing how to rank your blog on Google will improve your chances of success.
There are plenty of courses online that teach you how to create a profitable blog. We like the Full-Time Blogger program from our friend Larry Ludwig. He is the founder of the successful finance blog Investor Junkie, which sold for $6 million in 2018.
The course promises to help blog owners implement strategies to increase their traffic and get more revenue from their existing users.
See Also: How to Start a Profitable Blog
2. Writing
Another way to earn from writing is to become a freelance writer. In this role, you'll create articles, blog posts, social media posts, and other marketing materials for businesses or online publications.
When getting work, it helps if you have a specific area of expertise. You can then contact relevant companies about writing for them.
There are still plenty of opportunities for generalists as long as you are willing to research your articles.
To get started, consider creating a portfolio to showcase your skills. This could be your website or a simple Google Drive folder filled with examples of your work. Send this to publications you are interested in working for.
Also, be sure to check out freelance marketplaces like Fiverr, Freelancer, and Upwork for a continually updated stream of writing opportunities.
If you are unsure about where to start, check out the Earn More Writing course by Holly Johnson. It teaches all you need to know about setting up as a freelance writer, including:
Establishing your niche and brand
Building a portfolio and pitching clients
Getting better-paying clients
Increasing your workload
There's even a free introductory workshop you can sign up for to see if you like the course.
3. Proofreading
Proofreading is another excellent job for all the writers (and readers) out there. As a proofreader, you check other people's work for mistakes and then correct them.
It's a good earning opportunity for people with an eye for detail and excellent grammar knowledge who don't want to spend their time writing. Those who've been successful in academia may also be a good fit.
There are many types of proofreading jobs available. Most people without specific experience start by checking blog posts or other web content. Once you build a reputation, the door will open to other types of projects.
When starting out, proving you have the skills can be tough. Creating a portfolio of error-free work or a blog featuring your writing can help.
Even if not many people read your blog, you can show the work to potential clients.
As you improve as a proofreader, you can expand into copy editing and editing. Here is the difference between each role.
Proofreaders fix errors in written material
Copy editors fix errors but also change the writing to make the article more readable
Editors not only improve writing but also guide the writer to ensure they get their message across clearly
To learn more about proofreading, check out the Proofread Anywhere course offered by Caitlin Pyle. She even offers a free workshop to get you started.
4. Transcriptionist
Transcription is the art of listening to audio and writing down what is said. Finding work transcribing content related to your hobby can be an enjoyable way to earn money.
When looking for work, consider places that might need services related to your hobby. Some areas to consider include:
Reaching out to podcasters in subjects you enjoy who put a transcription of their shows on their website
Contacting event organizers who may want to record talks and presentations
You can also find general work if you'd rather increase your earning opportunities. There are plenty of agencies that offer transcription work. Partnering up with them can be an excellentway to build up experience before becoming a freelancer.
To be a good transcriptionist, you'll need fast typing skills. It can also help if you have access to specialist transcription software. These programs make it easy to pause and play audio and format your documents.
The courses on Transcribe Anywhere are excellent resources that teach budding transcriptionists everything they need to know about the industry.
5. Virtual Assistant
Virtual assistants do a wide array of tasks for business owners or professionals who need extra help.
The great thing about being a virtual assistant is the range of tasks you can specialize in. Typically this will be data entry, but it could also be email outreach, uploading posts to websites, contacting business owners, and more.
Most people don't have these tasks as hobbies. But, there are two reasons why we've included being a virtual assistant on this list. These are:
You can choose the tasks you enjoy most to specialize in
You can work at home and set a flexible scheduleA quick Google search for "virtual assistant jobs" will reveal plenty of opportunities on a variety of platforms
If you want to learn more about becoming a VA, check out the Fully Booked VA course offered by Gina Horkey.
See Also: 15 Legit Ways to Get Paid to Walk, Fast and Easy
6. Social Media Manager
Most of us spend a ton of time on social media. If you do too, why not use these skills to become a social media manager?
As a social media manager, you'll run accounts for brands and companies that don't have the time to do so themselves.
You'll typically have to create content to share and then respond to comments. Checking reach and analytics to ensure results keep improving is another crucial part of the job.
Social media management can be well paid. Get several good clients, and you can easily earn thousands of dollars each month.
To do this work well, you need skills like copywriting and design. You should also have an excellent understanding of what drives reach on each of the popular social platforms. Instagram, for example, requires a very different strategy from Pinterest.
There are many ways to learn these skills. Perhaps the best is to start an account around something you are interested in and grow a large following.
Courses like this one from Udemy can also help. It covers a lot of ground and teaches you about the different platforms and helps you set up your business.
7. Flip Furniture
Do you enjoy shopping and finding a great deal? Then give furniture flipping a try.
In this side hustle, you'll search for cheap furniture and sell it for a higher price.
While this may sound too good to be true, there are several reasons why it is possible.
First, moving furniture is a pain, and people will often sell old pieces for a low price just to get rid of them. If you have a truck or a way of moving furniture, you can take advantage of these cheap deals on second-hand marketplaces.
There's also the option to take old pieces and do them up. If you have DIY skills, it might not take much to take some worn furniture and make it shine again.
Good furniture flippers have a deep understanding of the market in their area.
You need to know how much money different pieces sell for. Keep an eye on second-hand marketplaces to strengthen your knowledge.
Once you've successfully sold a few pieces, you could even create a brand or service. Then people will come to you when looking for furniture.
Check out the Flea Market Flipper course from Rob and Melissa for more information about this side hustle.
8. Web Development
Have you ever played around with creating websites? It can be a lot of fun.
Web development is one of the most in-demand skills around. If you can polish your talents and create a portfolio of great-looking sites, you'll be well-placed to earn money from your hobby.
Consider reaching out to people in your network who design websites professionally to ask them for advice.
If you're confident in your skills, approach people you know who might need a website and offer to make it for them. This could include:
Clubs or group leaders who want a way to provide information to members
Professionals who want a way to increase authority in their industry
Students who wish to showcase their experience to prospective employers in a way that stands out
These are all low-risk ways to develop your skills, earn a little cash, and create a portfolio that shines.
Once you're more experienced, expand your search. Look for businesses in your area that might need your services or ask around in your network for recommendations. You could even use a freelance marketplace to find work.
If you want to improve your development skills, there are many ways to do so. Courses at local institutions are one way. Also, look out for intensive courses that teach you all you need to know to get started in a matter of weeks or months.
You can also learn web development online. This Web Developer Bootcamp course on Udemy has a 4.7-star rating from 188,553 reviews.
9. Dropshipping
Dropshipping is when you sell products on your website but a third-party fulfills the order. It's an easy business to start and a good choice of work if your hobbies are entrepreneurial.
The best things about dropshipping are that you only worry about getting customers. You don't need to buy stock or fulfill orders. This keeps startup costs low.
There are also a ton of services available that make dropshipping easier for newbies. Just choose products from one of these platforms and sell them on your site.
The downside is profits aren't as high as if you were selling the products. If you use the popular platforms, it can also be hard to stand out.
You'll need skills in online marketing and brand building. Even if your site isn't an instant success, the skills you learn are valuable and can be used in other types of ecommerce.
10. Facebook Ad Manager
Another social media job is to become a Facebook ads manager.
As one of the world's largest advertising platforms, many businesses use Facebook ads to drive sales. If you have the skills, managing ads can be a profitable way to earn money,
Facebook ads managers use their knowledge of the platform to build advertising campaigns for brands. You'll do everything from creating the ad to choosing who to target them at.
You also need to optimize each campaign so it gets the best return continually.
Return on investment is everything with Facebook ads. You'll need to have a way to show that the campaigns you run are profitable.
As with the other jobs on this list, proving you have the skills is the biggest barrier to finding a job. You could look for work in agencies to learn the ropes or even create a product and sell it.
If you'd rather take a course, then the FB Side Hustle course from Laptop Empires is a great option.
See Also: 26 Easy Ways to Get Free Amazon Gift Cards
11. Get Paid to Play Games
It's possible to earn money playing games online, even if your eSports career isn't set to take off just yet.
Lucktastic is an app that lets you play scratch card games. It's completely free to download and play and you can win big prizes such as cash, products, and trips.
Mistplay is another option. When you play games recommended by the company, you earn "Units." Save these up to swap them for rewards from Amazon, Visa, and more. To date, the company claims to have given away over $11 million.
You won't earn as much playing games as if you worked a regular job—unless you win big on Lucktastic. But this is a fun way to earn some extra cash.
12. Take Paid Surveys
Many people enjoy sharing their opinion. If you do too, then you'll love getting paid to take surveys.
To get started, sign up to a site like Survey Junkie, Branded Surveys, or InboxDollars. Then fill out your profile and wait for the company to alert you to suitable opportunities.
If you are recommended a survey, you need to fill it out online. You can do it from your home computer or even on your phone while out and about. It truly is a flexible side hustle.
However, you won't get rich taking surveys. They typically pay from around $0.50 to a few dollars per task, depending on the length.
Many platforms offer a sign up bonus, but you should be aware that you typically won't be able to withdraw earnings until you reach a predefined limit.
13. Get Paid to Watch Ads
If you watch a lot of TV and YouTube, you probably feel like you spend ages each day watching adverts. But some adverts are pretty good. Others are so awesome that you won't mind getting paid to watch them.
That's what MyPoints offers. Just sign up to the platform to get paid to watch curated video playlists.
Each playlist includes several videos that automatically run until the end of the list. Just set one up and watch till the end to earn.
14. Get Paid to Test Products
Product testers are people who use products for companies and provide feedback on them. It's a fun job and a great way to earn some cash if you like trying new things.
Vindale Research and Pinecone Research both provide ways for you to sign up as a product tester.
While opportunities are usually few and far between, if one arises why not give it a try.
Another way to get paid to test products is to start a blog about a specialist subject you are knowledgeable about—for example, shoes. If you build a big enough audience, shoe companies may get in touch and pay you to review their products on your blog.
15. Get Paid to Drive
Driving can be tons of fun. If you spend a lot of time in your car anyway, why not deliver food to earn cash.
There are plenty of ways you can get paid to drive. Car sharing services like Uber and Lyft are good options, although you'll have to deal with driving people around. Some areas also have strict driver requirements.
A less stressful option is to deliver food via a platform like Postmates or Doordash. These two services connect restaurants with customers and hire a fleet of drivers to take food between the two.
Both platforms are incredibly widespread across the U.S., meaning many people in the country have the opportunity to drive.
Getting started is easy; you just have to sign up at the respective service's homepage. If you meet the requirements, you can typically begin working in a week.
It's possible to earn between $10 and $20 driving for these platforms. However, you'll have to factor in the cost of gas and car maintenance. Pay isn't guaranteed and will depend on the conditions where you live. Check out our best food delivery service to work for article to learn more.
16. Get Paid to Search The Web
If you're reading this article, you use the web. And you probably found us on a search engine. But you probably didn't get paid for doing so.
That could change with Swagbucks. The service has a search engine that actually pays users who use it to look for websites.
Each time you use the search engine, you get the chance to win Swagbucks. These are points used by the platform. They can be exchanged for gift vouchers at a ton of different shops.
Searching online doesn't pay much. But switching your default search engine to the Swagbucks one is easy to do and once you're set-up, searching requires no extra effort.
You can also supplement your income by using the site's other earning methods, for example, surveys. This will help you reach the withdrawal limit faster.
See Also: 42 Legitimate Ways to Make Money From Home
17. Get Paid to Walk
All the options so far have been about how to monetize static hobbies. But, you can also get paid to exercise.
There are several ways to get paid to walk.
Some sites pay you a small fee for every step you take when you have the app open. This adds up over time, and you can exchange these points for vouchers or cash.
HealthyWage is a better option if you want to hit it big, although there is some risk.
You start by joining a group with a weight loss or daily step goal that you have to hit in a predefined amount of time.
Everyone in the group pays a small fee per month that the challenge runs for. At the end of the challenge, the jackpot is split up among the people who completed the challenge.
The company claims that exercising socially and with a financial incentive makes staying on track easier. You could end up both fitter and richer by the end.
The downside is that you will lose your wager if you don't complete the challenge.
18. Start a Podcast
Starting a podcast is a great way to monetize your hobby if you can build a big enough audience. Just choose a subject you love, gather a friend or two who are as passionate as you, and start talking.
You will benefit from recording equipment once your podcast hits the big time. But you can easily record decent audio on your phone and then edit it using free software like Audacity or Garageband when starting out.
The only thing you need to pay for is podcast hosting, and you can often get a free trial to see if you like it before committing.
There are several ways you can monetize podcasts. Asking for donations is the simplest. Sponsorships and ads work once you have a solid listening base.
Using a platform like Patreon to offer extra paid content to your listeners is another good way to earn some money.
The great thing about this method of earning is that even if your podcast never hits the big time, you'll have had a great time talking about something you love with friends. What could be better than that?
19. Start a YouTube Channel
Starting a YouTube channel is similar to starting a podcast or a blog. You'll discuss a topic you are interested in and then monetize your audience.
Getting set up is easy. Just head to YouTube and create a channel. Record videos on your phone and edit them with the built-in software for an easy way to get started for free.
There are also plenty of tools you can buy for an affordable price to give your videos some shine.
The common monetization method is YouTube ads. Although, you'll have to meet the platform's requirements.
Sponsored videos or affiliate links are another way to earn some cash. Like with podcasts, you could also create paid content and use your YouTube account to push viewers towards it.
20. Sell Your Old Electronics
If you love technology, you probably have a ton of old gadgets lying around the house. Why not earn some extra cash to put towards buying more gadgets by selling your old devices.
Selling on eBay or Facebook Marketplaces is a great way to reach potential buyers, but it does require some effort.
If you'd rather sell via the easiest route possible, check out Decluttr. The company provides an instant quote for your old tech and makes it super quick and easy to sell. You can use the platform for phones, tablets, consoles, Kindles, smartwatches, and more.
Head to the website to see how much your stuff is worth.
Check out our full Decluttr review to learn more.
21. Sell Used Books
Reading is a lot of fun and there's nothing better than the feel of a good book in your hands. But do you need to keep every book you've ever read?
If you'd rather earn some money from your reading habit, then consider selling your books. You can sell books on sites like eBay, Amazon, or Facebook.
Like with selling electronics, there's an easier option.
Bookscouter lets you compare prices offered by several book buyers. You just need to use the ISBN number to search for your book on the site.
22. Babysit
If you enjoy looking after kids, consider earning extra cash by babysitting. Use your network to find opportunities, or sign up to a platform like Sittercity to widen your reach.
Joining is easy. Just head to the sign-up page and create a profile. Once this is complete, you can search for and apply for jobs in your area.
See Also: 25 Creative and Legit Ways to Make Money as a Teenager
23. Walk Dogs
This next side hustle is a great one for animal lovers and those who enjoy walking. By becoming a dog walker, you can combine both your passions and earn money.
You'll be surprised by the demand for dog walkers. Many people have dogs but finding time to walk them can be difficult, despite their best intentions.
Perhaps the easiest way to find dog walking work is to use Rover, a platform that connects walkers and pet owners. Just create a profile on the site to start.
You can also use the platform to earn money in other pet-related ways. For example, house sitting, drop-ins, or even looking after dogs overnight.
To be accepted on the platform, you'll need to show you have animal experience. If you can do this, Rover says you'll earn up to $1,000 per month. Check out our Rover review to learn more.
24. Become a Handyman
When we have time off, some people enjoy sitting down in front of the TV and relaxing. Others like to stay on their feet and do DIY or work around the house.
If you fit into the second group, then becoming a handyman will let you monetize your hobby.
As with most of the jobs on this list, you can either go through the process of finding clients yourself or use an app to do it for you.
Handymen or women that choose the latter can turn to TaskRabbit. This is a platform that connects people that need work done with people who can it.
To get started, create a profile and let the company know where you are based and what your area of expertise is. Common services include moving, assembling furniture, painting, carpentry, and more.
You may have to pay a small fee to get started and prove that you have the required expertise.
Once you're online, the great thing about TaskRabbit is that you set the schedule for yourself. In other words, you can work only when you want to.
25. Online Tutor
Becoming an online tutor is a great way to profit from your knowledge.
The job is exactly what you think it is: tutoring people, but online. You can do this in a variety of specialties. All you need to do is find people who will pay for your service.
One of the most common types of tutoring is teaching a language. iTalki lets anyone sign up to become either a teacher or a community tutor to help others learn.
You aren't limited to languages, though. Head to Google and search for tutoring opportunities related to your specialty.
26. Mow Lawns
Plenty of people enjoy gardening and being outside. While you may struggle to get landscaping jobs without proper experience or qualifications, mowing people's lawns has a lower barrier to entry and still pays.
Getting started is easiest if you have existing equipment. Otherwise, you'll have to invest in lawn mowers before you can get started.
TaskRabbit (mentioned above) has opportunities for lawn care. Alternatively, you could advertise your services in places where local homeowners are likely to see.
Try to set up a regular schedule whereby you agree to mow a law once every few weeks. This kind of recurring revenue means you won't be quite so reliant on finding new opportunities.
See Also: 30 Best Online Jobs That Are Legitimate and Actually Pay Well
27. Shovel Snow
Shoveling snow is a good side hustle if you live in an area where people struggle with heavy snowfall.
The work is hard and you may have to get up early to ensure people can leave for work in the morning.
But, if you enjoy being outside and don't mind the cold, then this could be the side hustle for you.
28. Online Fitness Instructor
Becoming a fitness instructor is a great way to monetize your hobby. Just choose a sport or form of exercise you're good at and help people become as awesome at it as you are.
You may need certifications to provide lessons depending on where you live and what you want to teach. These can often be picked up fairly quickly.
There are many ways to find work. Building an online presence via Instagram, a website, and Facebook is a good way to get the word out about your service.
Of course, you aren't limited to online work. There may be as much (or more) work available for in-person instructors.
29. Gardening
Gardening is a good job for those with green fingers. Offering your services to care for other people's gardens is one way to get started. Try to sign up clients to look after their property over a long period for consistent income.
You'll need to prove you have the ability. You don't need any specific qualifications in most places, so having a reputation as a good gardener may be enough to start right away.
Alternatively, some local colleges put on relevant courses if you want to learn more.
30. Take Photographs
Talented photographers are in high demand these days and becoming one is a great way to earn some cash in addition to your day job—if you have the skills.
The most common way to earn money is to take pictures of things people hire you for. You could become a wedding photographer or specialize in documenting local events.
To get started, create a website and a portfolio.
Creating a portfolio if you don't have one already is easy—just go out there and take some pictures.
Ensure your samples are relevant to the type of work you want to do. People are unlikely to hire you for family photos if all you have on show are landscapes, no matter how good your images are.
If you'd rather your income be more passive, you can try uploading images to stock photo websites.
When someone uses your picture, the company will pay you a fee. You're unlikely to grow rich doing this, but you can claim some consistent income.
31. Get Paid to Watch Random Videos
Getting paid to watch videos is the dream for many people. Swagbucks is a service that makes this a reality. You can sign up and get paid to watch playlists of random videos on your phone or desktop computer.
The great thing about the service is that you can choose a playlist with a theme you enjoy. It also plays automatically, so you don't keep having to hit next when a video ends.
Unfortunately, you won't get rich by watching Swagbucks videos. Nonetheless, you will earn some extra cash.
There are ways to get paid to watch videos beyond Swagbucks. Here is a list of some of the best ones.
32. Graphic Design
If you are artistically inclined, you can make money from your hobby by selling graphic design services.
There are many types of graphic design you could get involved in.
One of the most common opportunities is to work for online businesses and publishers that need cool-looking graphics to make their product stand out.
But there are plenty of types of online and offline businesses that need quality designs.
You can find jobs on marketplaces like Upwork and Freelancer. Or you can approach businesses or organizations that you think would benefit from your service.
As with most creative jobs, you'll need a way to show off your work.
Consider starting an online portfolio or even setting up an Instagram account dedicated to your designs. Use the site's built-in promotion features to gain followers.
If you aren't confident in your skills, there are plenty of ways you can upgrade them. Consider joining a local course or an online class to learn all you need to know about the topic.
The great thing about graphic design is that while it may start out as a side hustle, if you stick to it and keep building clients, you may be able to transition into full-time work.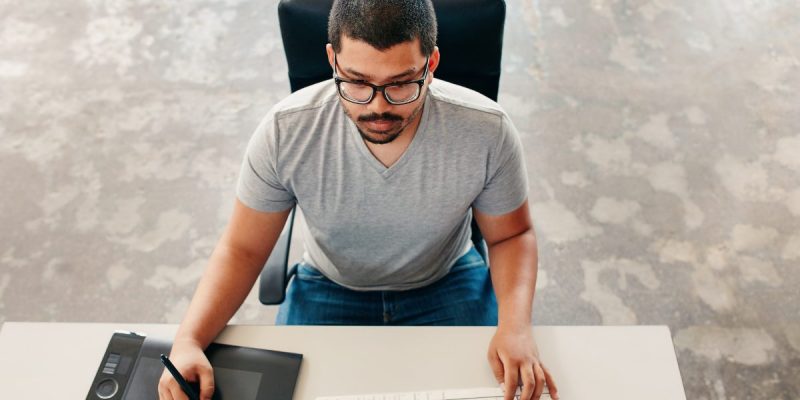 See Also: How to Make Money Building Websites: A Step by Step Guide
33. Edit Videos
We all have a video camera in our pocket at all times, plus plenty of places to upload our creations. This means that more and more people are starting to record and share videos, but not many are proficient at editing.
If you are a talented video editor, you could fill this gap.
You'll need to create samples you can use in a portfolio. Once you have them, you can advertise your services on freelance marketplaces or search for agencies that might need some extra help.
You'll also need to be proficient with industry editing software.
Look into qualifications to improve your skills if you feel you aren't quite ready to sell your services. Many colleges provide degrees in video editing.
34. Create a Course
Creating a course is a good way to monetize your hobby, no matter what it is. You just need to be good enough at it to teach people how to do it.
There are many ways to create a course. Perhaps the simplest is to make a YouTube playlist and then monetize it with ads or affiliate offers where relevant.
You can use a platform like Udemy to create and publish your teachings. Udemy is a good option because it promotes your course to its users, which means you don't need an existing audience.
You can find out more about creating a course on Udemy here.
If you have a following, maybe through a blog or social media, you could create a course on a platform like Teachable. You pay the platform a fee each month and have to take care of all the marketing, but you keep all the profits.
35. Become a Life Coach
A life coach is someone who helps people through specific parts of their lives. They typically help clients improve their relationships, careers, and day-to-day life. They help people set goals, overcome obstacles, and live an all-around better life.
You don't need any experience to be a life coach but you'll typically have expertise in the area you want to offer services in.
Common fields life coaches work in include business, addiction, careers, dating, family, health, and spirituality.
The more specific your area of expertise, the lower your potential client pool will be. However, you will stand out more to the people who need you.
36. Voice Over Artist
People who enjoy acting or speaking may be able to find work as a voice artist.
The job isn't as simple as just reading some text. You'll need to train in the techniques that professionals use.
If you're planning to work as a freelancer from home, you'll also need access to professional voice recording equipment so you can provide quality work to clients.
Consider signing up to an agency or, check out Voices.com, it's a freelance marketplace made for professional voice actors.
37. Makeup Artist
Many people can put on makeup, but not all can do it at the same level as a makeup artist.
You don't need any specific qualifications to work in this area. As long as you have the required expertise, there's little barrier to entry.
Although, getting certified may make finding a job easier.
Makeup artists often start by getting experience at a salon. But, there are other ways to get noticed.
In this article, successful makeup artists John Stapleton and Katey Denno recommend building a reputation via social media and blogging platforms.
38. Interior Decorator
If people often compliment your home, you may have an eye for interior decoration. Work in this field involves creating beautiful living spaces.
While interior designers typically have a long list of degrees and qualifications, interior decorating is much easier to get into. In fact, you don't need any qualifications. Having some may help you find work though.
You could advertise your services to people in the local area. Consider creating a portfolio on a blog or an Instagram account.
Some interior decorators also team up with businesses like furniture makers or upholsterers.
39. Wedding Planner
If you love weddings (who doesn't?) and you have experience organizing events, why not become a wedding planner?
You don't need qualifications, but having some will usually help. You can get a degree in a field like event planning. You can also get professional training from the likes of the American Association of Professional Wedding Planners.
The hardest part may be convincing people to trust the biggest day of their life to someone who doesn't have any experience. Consider finding an existing wedding planner and try to learn the ropes with them.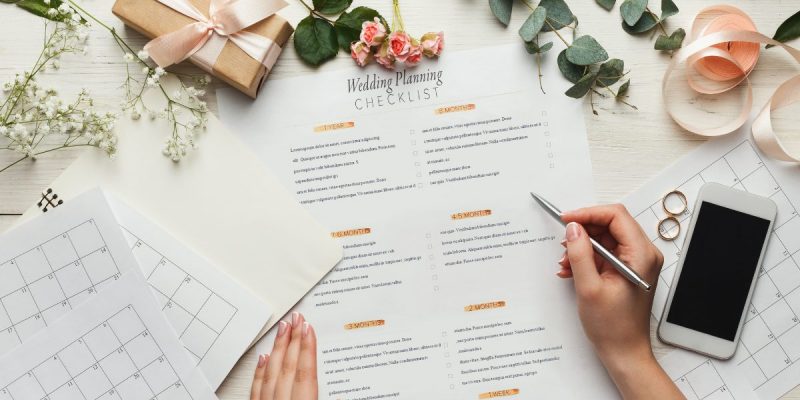 See Also: How to Make Real Money Online Flipping Websites
40. Invest in Art
People who know a lot about the art world can make money by investing in art.
Selling art for a profit isn't easy and it can often take a long time to sell, meaning buying art usually isn't a good option if you are likely to need the cash soon. It can also be a costly hobby to get involved in.
Masterworks is a platform that aims to solve some of these problems. Users can buy shares in art owned by the company. You cash out when the company sells the artwork, or you can do so on the company's secondary marketplace, assuming you can find a buyer.
41. Invest in Stocks
Some people consider investing to be a hobby. If you are one of them, then you know that it's possible to make money.
But you may not know about Webull, a platform that simplifies investing in a variety of products. It provides users with a ton of data, and the platform doesn't take any commission fees.
You can invest in stocks, options, ETFs, and even crypto. The platforms' easy-to-use dashboard provides visibility into how all your investments are performing.
42. Invest in Crypto
If you're into crypto, you probably already know you can monetize it. There are plenty of different platforms available to buy and trade cryptocurrencies. One of our favorites is Robinhood. Like Webull, it also lets you invest in stocks, ETFs, and options.
Robinhood lets you invest in Bitcoin, Ethereum, Dogecoin, and other currencies without paying commission fees.
43. Invest in Real Estate
Those who follow the housing market know that property can be a good investment. But, the price of land or buildings keeps it out of reach of many. Even if you invest in property, upkeep and rental management take significant chunks out of your free time.
Roofstock is a real estate investment platform that removes some of these hurdles. The platform has a marketplace where users can buy and sell property. If you buy, you get access to a property manager who provides support.
Roofstock also runs a property share platform called Roofstock One that lets users invest in real estate with as little as $5,000.
44. Invest in Farmland
If traditional investments like stocks and property don't take your fancy, why not try farmland?
FarmTogether helps investors add farmland to their portfolios. It's possible to buy shares for as little as $10,000 with a minimum five-year holding period. You can also buy an entire piece of land if you have a million dollars or more.
45. Invest in Bonds
Worthy Bonds is a platform that lets investors buy bonds for as little as $10. The money is used to fund business borrowers.
Worthy Bonds says investors get 5% interest on their investments. While the bond term is three years, you can cash out at any time while keeping your interest. Also, make sure you check out our how to invest in bonds guide to learn more about this asset class.
See Also: 12 Creative Ways to Help You Pay Rent This Month (All Legit!)
46. Invest in Wine
If your hobby is wine, you know that bottles can sell for a lot of money. You've maybe even heard of wine investing, but the barrier to entry is high due to the price, the specialized knowledge required, and the equipment you need to store the wine.
Vinovest removes some of these barriers. The company takes care of all the difficult parts of the process, such as authenticating, insuring, and storing the wine. You just need to invest a minimum of $1,000 and then sit back as the product changes in value.
It's important to remember that you own the wine in your portfolio. The company will even ship it to you if you'd rather open a bottle than keep it as an investment.
47. Invest Your Spare Change
Those with an interest in personal finance can use a platform like Acorns to make investing easy. The platform has several personal finance features, but the standout is its spare change investing platform.
The way it works is that when you make a purchase using a linked card, the platform rounds up the cost to the nearest dollar and puts the difference in a separate account. At the end of each week, it puts all your stored money into an investment account.
48. Bookkeeping
If you enjoy math and finance, putting these skills to use as a bookkeeper may be enjoyable for you.
As a freelance bookkeeper, you'll help clients keep their finances organized. It can be a well-paying job if you find the right people.
Typically, bookkeepers have a degree in accounting or a related field, although it is possible to become one without these qualifications. Any relevant experience, for example, in running a business, will also help.
Bookkeepers.com is a website with several courses that teach people how to become bookkeepers. You can find out more information by clicking here.
49. Public Speaking
You may be surprised to hear that there are opportunities to get paid for speaking about your hobby at events or conferences.
You'll need to be good at telling stories. Even if you're not a natural, you can practice the art through meetups with organizations like Toastmasters. There's plenty of information and training available online.
Typically, you'll need to perform your hobby at a high level and have interesting stories to tell.
There are likely to be more opportunities for some forms of public speaking than others. For example, business or management talks are more sought after than any other type.
Consider creating a website and social media profiles to build your brand. This will help event organizers find you. Also, the larger your presence and reputation, the bigger a draw you'll be.
50. Mystery Shopper
Mystery shoppers get paid to visit stores and assess customer service. It's an excellent job for those who love to shop.
There are a large number of mystery shopping jobs available in most locations, but there is also plenty of competition. Check out sites like Marketforce or Ipsos for opportunities.
You won't be able to earn a full time living as a mystery shopper. But it's a great way to earn some spare cash in your free time doing something you love.
51. Shop for Others
If you like the idea of getting paid to shop but want more consistent work, check out Instacart.
This is a grocery delivery service that connects customers with supermarkets. The service contracts a team of shoppers to take orders from the shops to customers.
There are two roles to choose from. Shoppers and deliverers pickup orders and take them to customers. You'll need a car plus the ability to lift heavy bags.
Meanwhile, shoppers work in the store and prepare orders.
One of the best things about the platform is that you can choose when and for how long you work, making it super-flexible and a good way to earn extra cash in your spare time.
52. Shop Online and Save
Disclosure — Capital One Shopping compensates us when you get the browser extension using the links provided.
If you do most of your shopping online, check out Capital One Shopping.
It is a tool that helps customers save money by instantly finding incredible deals for items you are looking at, as well as searching for coupon codes and discounts.
It's easy to install the tool on your browser and it's free to use.
See Also: 30 Easy Ways to Make $1,000 Fast (Legally)
53. Rent Your House
Do you enjoy looking after guests? Then renting out your home on Airbnb could be a fun way to make money.
Getting started is easy. You just need to head to the website and then sign up to become a host.
Fill out your profile, including information such as how many people can stay in your home, for how long, and any rules they must follow. Then choose dates when people can book a stay and set prices.
If people like what you offer, they will book a stay in your home via the Airbnb platform. All you have to do is ensure the guests have an excellent stay.
54. Rent Your Car
Petrolheads can make money from their cars by renting them out. Turo is a platform that makes this very easy to do. People who list cars on the platform earn an average of $706 per month, a nice amount to have.
To get started, just head to the sign-up page and then list your car. You can set the prices and rules. If someone is interested in using your car, you confirm the details with the customer and then sit back while they borrow your car.
You get paid between 60% and 85% of the trip fees, depending on the protection plan you choose. The best thing is that you get paid by direct deposit within just three days of the trip.
55. Sell Arts and Crafts
The internet has significantly increased the number of opportunities artsy people have to make money from their hobbies.
Etsy is a marketplace for independent sellers that lets you create and sell your home-made products.
Getting started is easy and cheap. Letting you focus on creating products people love.
FAQ About Hobbies That Make Money
We have found some of the most frequently asked questions about to hobbies that make money. Here are our answers.
What are the most profitable hobbies?
The most profitable hobbies are the ones where you can provide significant value. Pastimes like writing, programming, and design can all pay well if you are talented and able to find clients.
Hobbies where you grow a following or a business, such as starting a blog or a YouTube channel, can also bring in a lot of cash. But, the downside is that you'll typically have to spend a lot of time building an audience before you start making the big bucks.
More common hobbies, like shopping or watching videos, are, unfortunately, things that many people can do. This means you may struggle to earn a lot of money from this work. Although, you can still get a bit of extra cash.
How do I find a hobby to make money?
The best way to find a hobby to make money is to look inwards. You need to:
Identify what you're good at
Find earning opportunities
Work towards the requirements you need to do this work
Imagine you love playing basketball. Even if you're not good enough to be a pro, you can still make money by coaching or by refereeing games. These are your opportunities; you now need to identify what the next steps are to make the dream a reality.
Consider speaking to existing coaches to find out how they get jobs. You can also look for job adverts and see what employers are looking for.
Then, make a list of the common requirements so you can tick them off as you meet them.
Coaches usually need qualifications and experience.
You can typically get qualified fairly quickly. If you want to work with an amateur kids team, you don't need great sporting skills or advanced qualifications. Some basic courses take less than a day to complete.
As for getting experience, consider reaching out to working coaches and ask if you can help them out for free. Mention that you are considering coaching as a job or career.
Now you have all the requirements ticked off, you then need to try to find work.
Reach out to teams, sports clubs, camps, or after school programs in your area. In fact, you could even do this before getting your qualifications to both show your interest and confirm that the qualification you take is likely to be helpful.
While this example was for basketball coaches, the process for making money is the same no matter what your hobby is.
What can I do with my free time to make money?
There are plenty of ways you can make money in your spare time. These typically fall into three categories.
Sell a service like writing, design, bookkeeping, or lawn care
Build a business by starting a blog, selling crafts, or making a course
Perform quick tasks like watching videos or mystery shopping
The benefits of selling a service is that you can earn good money if you have skills. The downside is that finding clients can be difficult, and you'll also only earn when you work.
The benefits of building a business are that you can earn huge profits and you'll make money even when you aren't working. The downside is that there is the chance that your idea won't work out and becoming profitable can take time.
The benefits of performing tasks are that this work is typically open to a wide variety of people. The downside is that this line of side work often doesn't pay that well.
Final Thoughts
Hopefully, this article has shown that there are plenty of opportunities to make money from your hobby, no matter what it is.
The key is that you are good and passionate about what you do.
That doesn't mean you'll become rich.
The amount of money you can earn will depend on everything from what your hobby is, to what the demand is like for someone with your skills in the area where you live.
But the only way to find out for sure is to make a plan and put it into action. Hopefully, it will be a success!
Up Next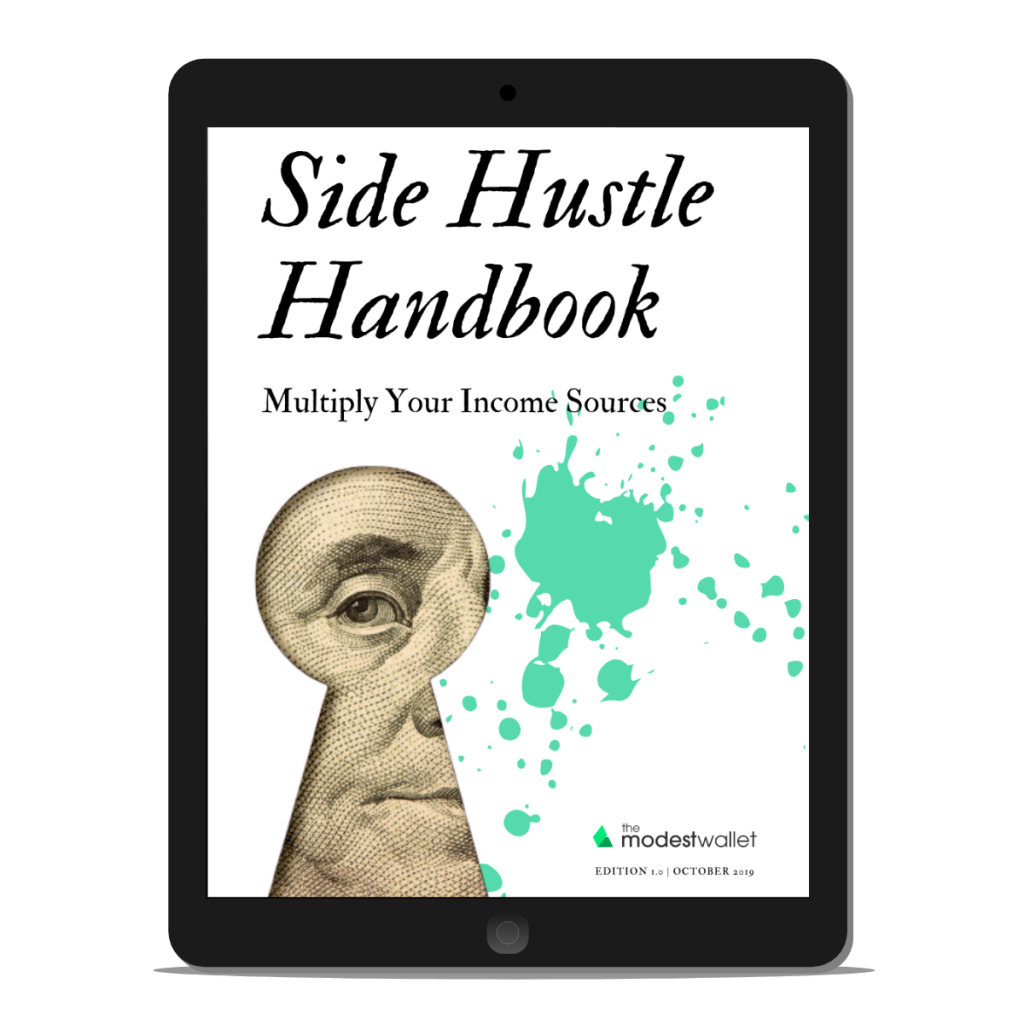 Get our free Side Hustle Handbook with the best strategies to multiply your income sources today.
Plus our best money tips delivered straight to your inbox.

Ricardo is an entrepreneur, investor and personal finance nerd who enjoys spending time with his family and friends, travelling and helping others achieve their financial goals. Ricardo has been quoted as a personal finance expert in several online publications including Healthline, Bankrate, GOBankingRates, MSN Money, Yahoo Finance, U.S. News & World Report, Forbes and USA Today.