Many or all of the products featured on this page are from our sponsors who compensate us. This may influence which products we write about and where and how the product appears on a page. However, this does not influence our evaluations. Our opinions are our own. Here is a list of our partners and here is how we make money.
The information provided on this page is for educational purposes only. The Modest Wallet is a financial publisher that does not offer any personal financial advice or advocate the purchase or sale of any security or investment for any specific individual.
So you want to jump on the bandwagon and make more money on a monthly basis. We talked about quick ways to earn money in one of our previous articles. However, due to a variety of options, it can be difficult for some people to pick the right side hustle.
In this article, we'll talk about what makes a good side hustle and all the factors you should keep in mind to make money with your side gig.
The Basics of a Good Side Gig
First off, never confuse your side gig as a full-time job even if it helps you make a lot of money. The main purpose of a side business is to allow you to make a little more money on the side. However, a good side hustle has the potential to turn into a full-time business if you plan right.
If you are serious about quitting your day job and starting a business, then you need to be more serious about things.
You can choose from a variety of 'side gigs' including:
Driving people around
Rent out a room
Teaching
Babysitting
Blogging
Starting Your Website, etc.
The idea is to make more money on the side, in addition to your full-time job. However, not all side businesses are created equal. Some will give you more returns while some will give you less. This is why it is important to know which option to go for.
Here are a few things to consider when choosing a side hustle.
Do You Have a Personal Interest in It?
This is one of the most important factors to consider. You should ideally go for a side hustle that you have a personal interest in. This will make it easier to run and manage things.
Do not choose a side hustle if you know nothing about it. You will have to spend a lot of time learning it and the results may not always be fruitful.
For example, building websites can be a profitable side business but only for people who understand the art of website building. It will not be of much value for someone who does not know how to build a website.
You will have to first learn to build a website. You will then have to spend hours managing it. All this can tire you. Plus, it will be a while before you begin to make money.
Most people turn to a side hustle because they want to make money on the side in no time. Choosing something you already know about would make it easier to make money quickly. For example, you can start teaching music online to students or via YouTube videos if you are good at playing instruments and exchanging knowledge.
Since you already know about the concepts of music, you will not have much of a difficulty in starting and running your side hustle. Hence, always opt for a side hustle that you know about.
See Also: 15 Online Jobs to Bring an Extra $2,000 Every Month
Do You Have the Time to Start and Manage Business?
Since you will be managing your side business alongside your job, it is important to choose a gig that does not require a lot of time and effort.
It can be very difficult to manage a business that requires a lot of time. You will end up feeling tired and may even neglect your full-time job, which may backfire.
Plus, working two jobs can also leave you exhausted affecting your social life. Hence, always opt for a side hustle that does not require a lot of time.
The best option is to create a schedule and calculate how much time you can afford to give to your new business. You may also consider working weekends only. Some gigs, for example, freelancing jobs give you great flexibility. You can work according to your schedule.
Also, some businesses are easier to start but harder to manage. An Instagram page, for example, can be very easy to start. All you need is an Instagram account and a few photos and videos. However, managing it can be difficult because you will have to be very active on the platform in order to attract and retain followers.
Making and editing new videos can be a time-consuming process. Plus, you will also have to handle messages, comments, etc. Hence, be sure to choose a side hustle that you have the time and resources to manage.
What's the point of starting a business if you have no time to manage it? You will eventually have to shut shop, resulting in a loss of time, money, and energy.
How Much Money Will it Cost?
This is one of the most important factors because some side businesses can be more expensive to start and manage than others.
The basic concept of a side hustle is a business that allows you to make money without having to spend a lot. In fact, most people who look for a side hustle have very little money in their savings account and they cannot manage to spend a lot on starting a new business. Hence, it is important to be careful about this factor.
Do not make the mistake of going in debt to fund your new endeavour. It can cost you a lot in the long-run. A better option is to plan ahead and save enough money to start a business.
The good thing is that there are a lot of side gigs you can start without having to spend a single penny. For example, you can open a free account on freelancing sites like Fiverr and UpWork.
These websites are free to join and will only charge you a commission for the work you do on the platform. Some such platforms, however, may have paid membership programs that come with additional perks.
However, not all side businesses are very affordable to start and manage. A website, for example, can be very expensive to start and manage. You will have to spend money on first buying hosting and domain name. This will cost you about $100 per year but that's not the actual expense.
If you know nothing about building a website, you will have to hire the services of a website developer who will charge you depending on the complexity of the design and his or her experience. Nonetheless, the average charges are between $300-$1,000. But, the expenses do not stop once the website is ready.
See Also: 40 Unique Ideas to Make Money Online
You will have to spend money on SEO and content as well. You can't make your site a success unless you spend on search engine optimization. It can, however, be very costly due to stiff competition.
There are billions of websites out there, all competing against each other. You need to be better than your competitors in order to leave a mark.
This is why it becomes important to spend on SEO and content. While you have the choice to manage the whole website on your own, it may not be a feasible option since it is difficult for one person to have all the skills needed to manage a website. Plus, it can also be a very time-consuming process.
This is why it is important to choose a side hustle that is affordable.
Will You Have to Hire Other People to Manage Your Side Hustle?
We suggest that you stick to a side hustle that you can start and manage on your own, without requiring outside assistance.
Hiring people mean paperwork and additional expenses. You will have to take care of advertising a job. Plus, hiring can also be difficult. Even if you find a competent worker, you will have to worry about taxes/filing and paying on time. All this can bring you extra trouble which can be avoided by sticking to a side hustle that does not require you to hire others.
Freelancing gigs, for example, are the best in this regard. Since you will only take on work you can manage on your own, you will never be overburdened.
On the other hand, businesses such as an e-commerce store can be complicated because you will have to hire people to perform tasks such as managing inventory, handling client queries, delivering orders, etc.
You can, however, consider starting a gig with a partner. Your trusted friends or spouse can help you manage the business. This will not only benefit you but also greatly enhance the chances of finding success. However, make sure to only join hands with someone you completely trust. This is of huge importance as working with a partner you have no faith in can lead to arguments.
Moreover, make sure to keep everything in writing. The terms and conditions of the partnership should be clear and very well defined. Leave no scope for confusion or errors. Double-check everything and be on the same page regarding the business.
Is There Growth Potential?
A large number of major businesses started as a small affair. Even Amazon was just a small store once and today it is the world's largest business. If you have faith in your ideas, skills, and abilities then you will be able to find success.
If things go well, you might be in a position to grow your business. Hence, it is best to choose a side hustle that is scalable so that you have no difficulty when you eventually decide to go big.
This means turning your side hustle into a full-time job with employees and long-term contracts. This will require a lot of planning and investment but if there is potential then you may consider going all out.
See Also: How to Make $3,000 a Month Building Websites: A Detailed Guide
But Isn't It Only About Money?
Now, the main question. At the end of the day, it is all about making money. Hence, you should go for the option that pays you the most.
The problem, however, is that there isn't a single answer to this question. All the options out there pay well. Some people make up to $3,000 building and selling websites while others hardly make $300 doing the same job.
According to a survey by the Hustle, about 35% of people have some sort of a side hustle. The most popular option is real-estate which makes up about 11% of all secondary jobs. It pays about $90 per hour. However, it may not be suitable for all investors since it requires a huge amount of initial capital.
The average person earns $25 per hour by working on the side. This equals to $12,609 working for 11 hours per week. Based on this figure, it will take you more than a year to hit the break-even point since the average cost of starting a side gig is $16,662.
All these factors should be considered when selecting a side hustle. If you are in a hurry, then choose a platform that pays you right away. Freelancing, for example, can be a good option in this regard.
If you have a good amount of money to invest, then real estate can be a good choice. It pays well and isn't very risky. Similarly, if you are not in a hurry to make money then you can consider opening an e-commerce store. It will take time to grow but you will have a platform with potential for long-term success.
Compare all the available options and pick the one that works best for you.
Up Next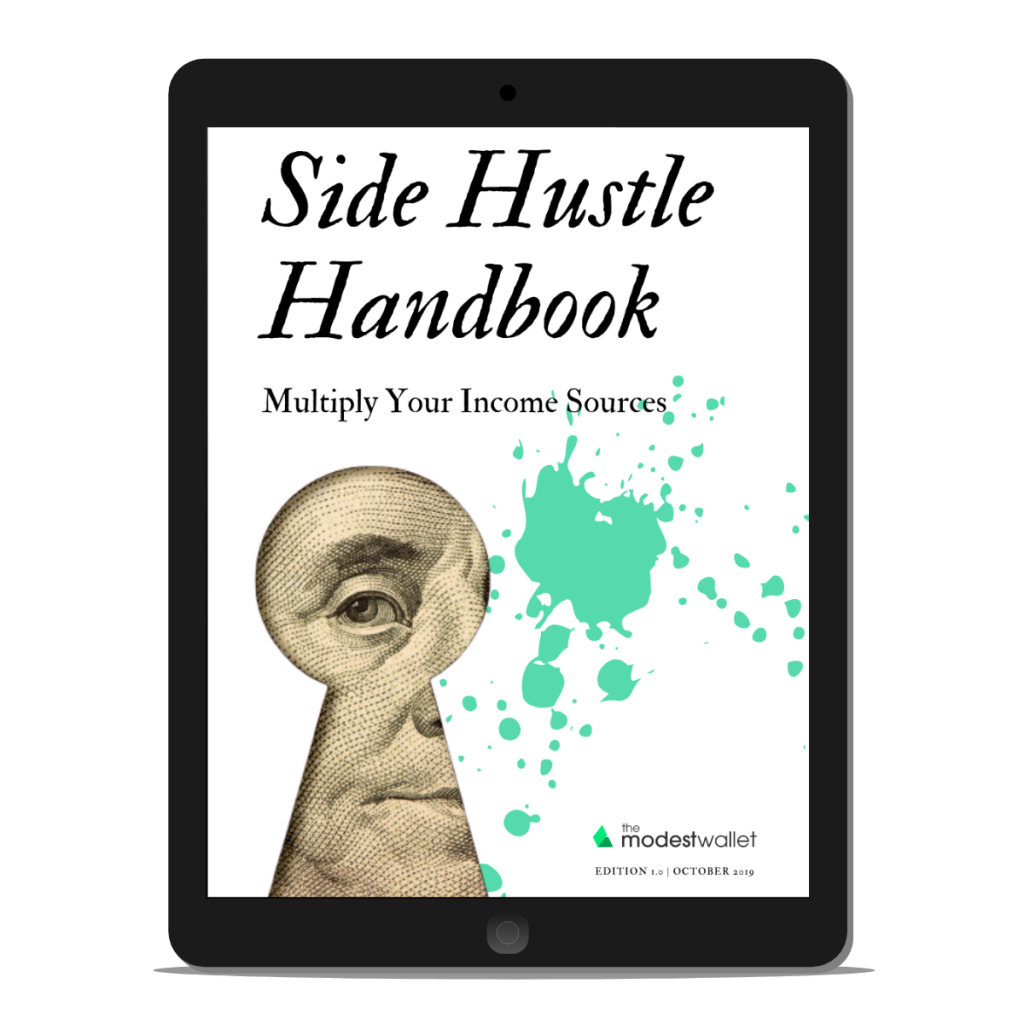 Get our free Side Hustle Handbook with the best strategies to multiply your income sources today.
Plus our best money tips delivered straight to your inbox.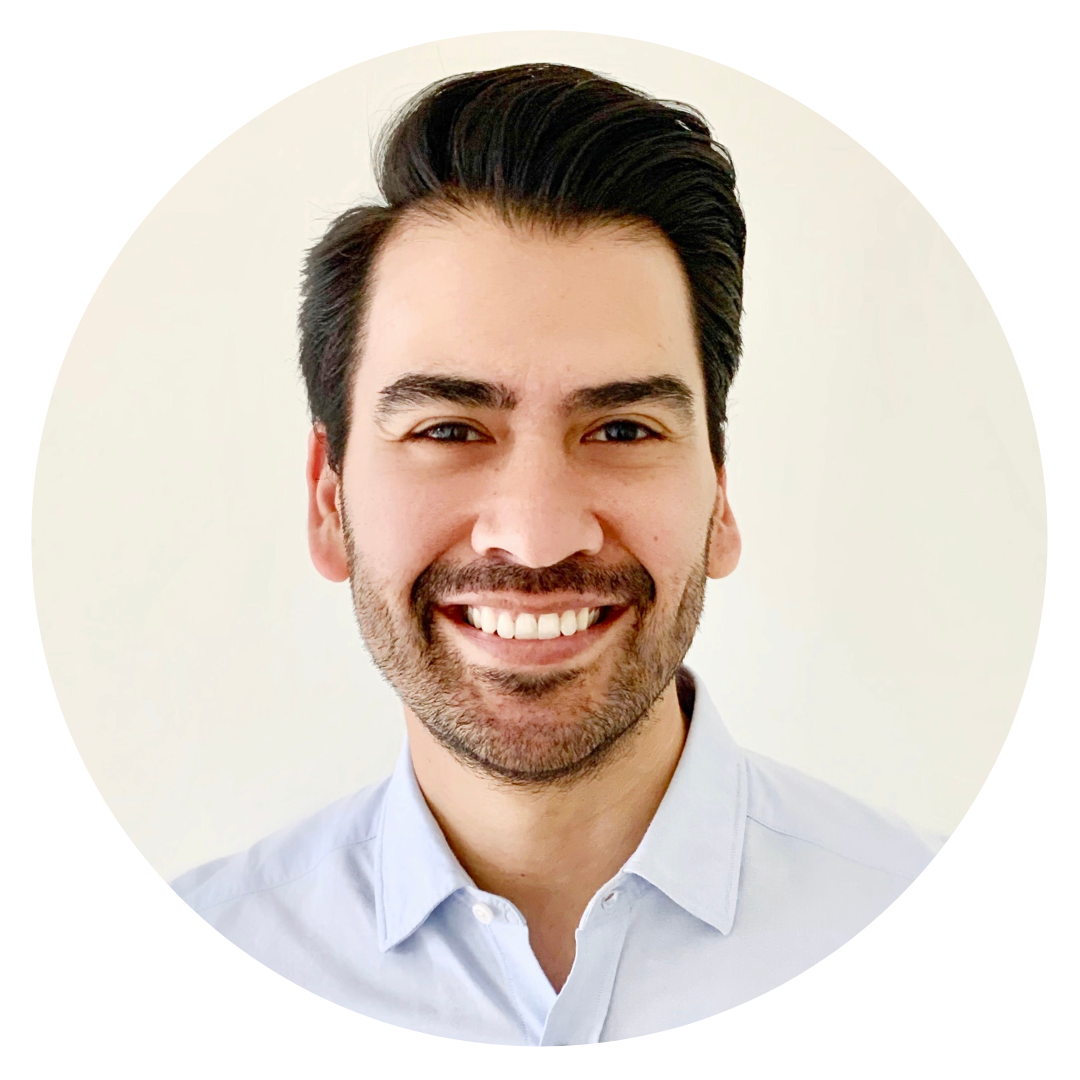 Ricardo is an entrepreneur, investor and personal finance nerd who enjoys spending time with his family and friends, travelling and helping others achieve their financial goals. Ricardo has been quoted as a personal finance expert in several online publications including Healthline, Bankrate, GOBankingRates, MSN Money, Yahoo Finance, U.S. News & World Report, Forbes and USA Today.